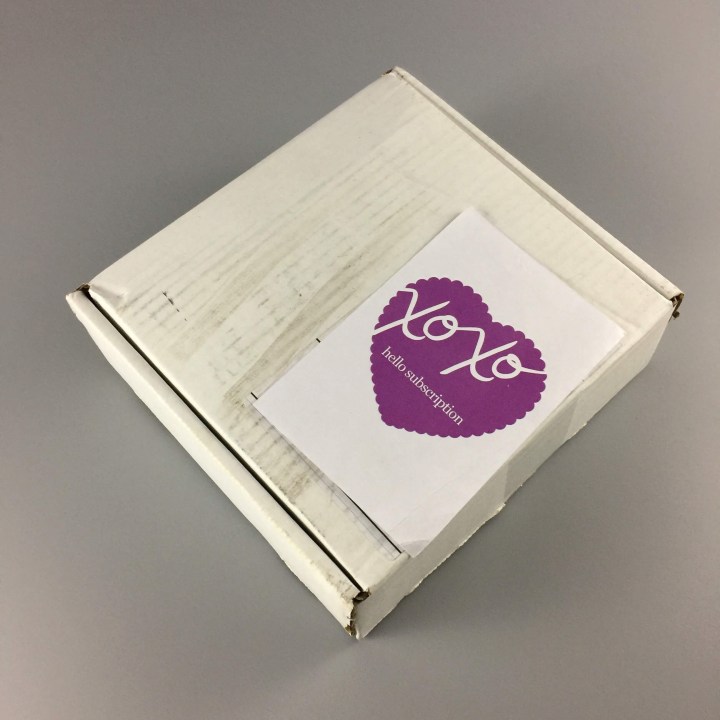 Bonjour Jolie is the way to pamper your period for as low as $16 a month – it's a monthly period/time of the month subscription box with everything you need! This box comes nicely wrapped and very discreet. The best feature is having it delivered on your schedule.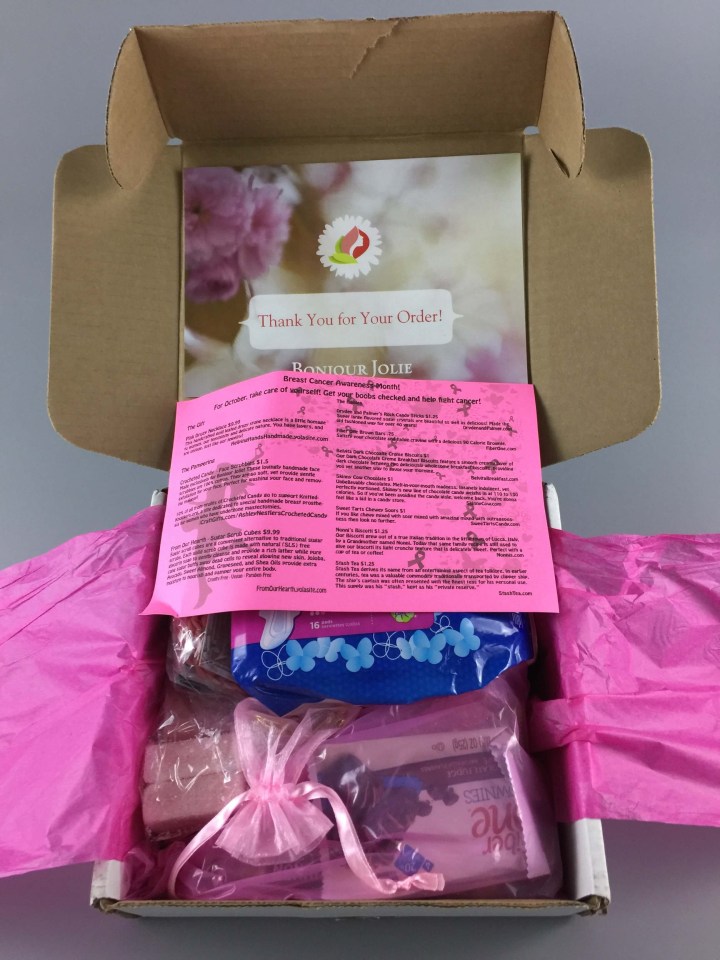 Packaged neatly and tightly for no damaged products.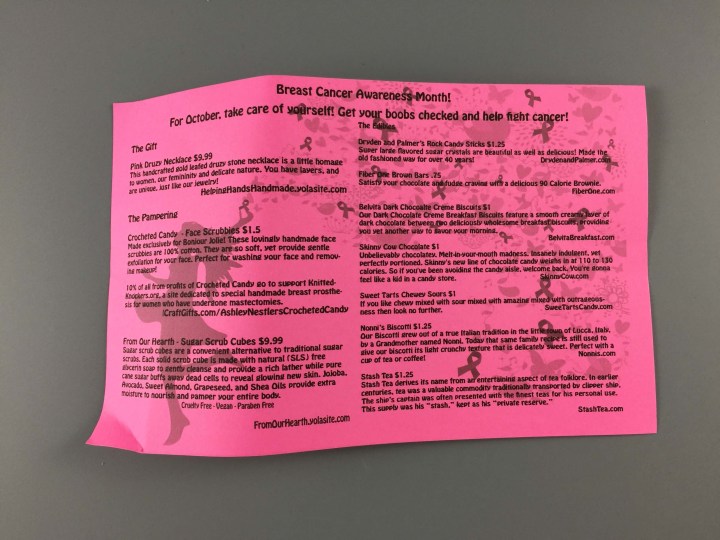 This card runs down the entire contents of the box, along with web addresses and prices. It also shows what this months theme is, Treat Yourself!
On the flip side which is normally blank there is a note stating that 20% of the October box will be donated to Breast Cancer Research!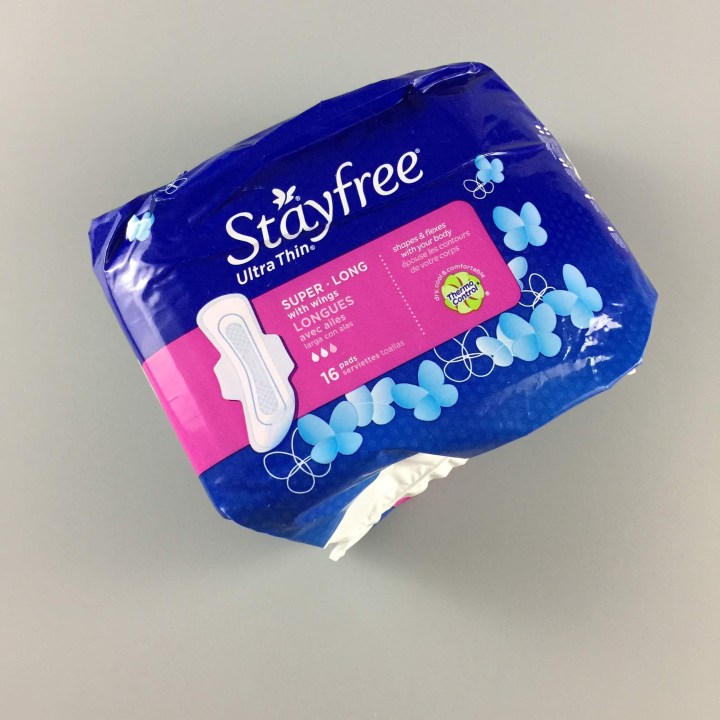 Stayfree Ultra Thin Pads With Wings ($5.18).
A full sized package of supplies is available or I could have mixed it up by making it a combination of pads and tampons.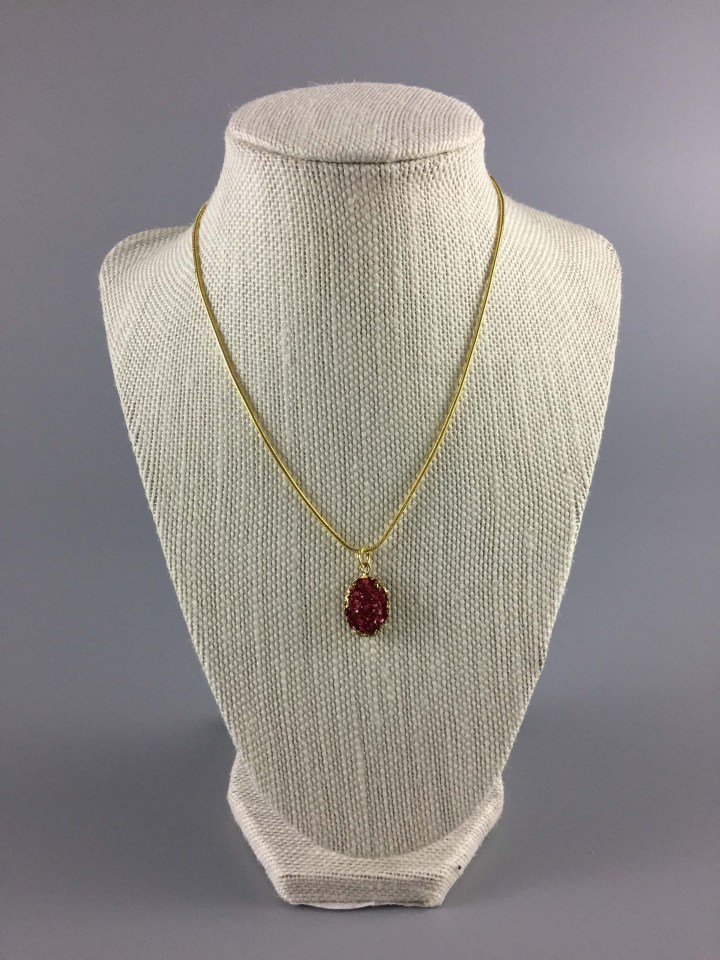 Helping Hands Handmade Pink Druzy Necklace ($9.99).
This handcrafted gold leafed druzy stone necklace is a little homage to women, our femininity,and delicate nature. You have layers, and are unique, just like this jewelry.
From Our Hearth Sugar Scrub Cubes ($9.99).
These are worth every penny. These cubes are amazing! The scent is clean and fruity but not so overpowering that you can't wear lotion. It left my skin soft and I love that they are so much less mess than a traditional jar of sugar scrub.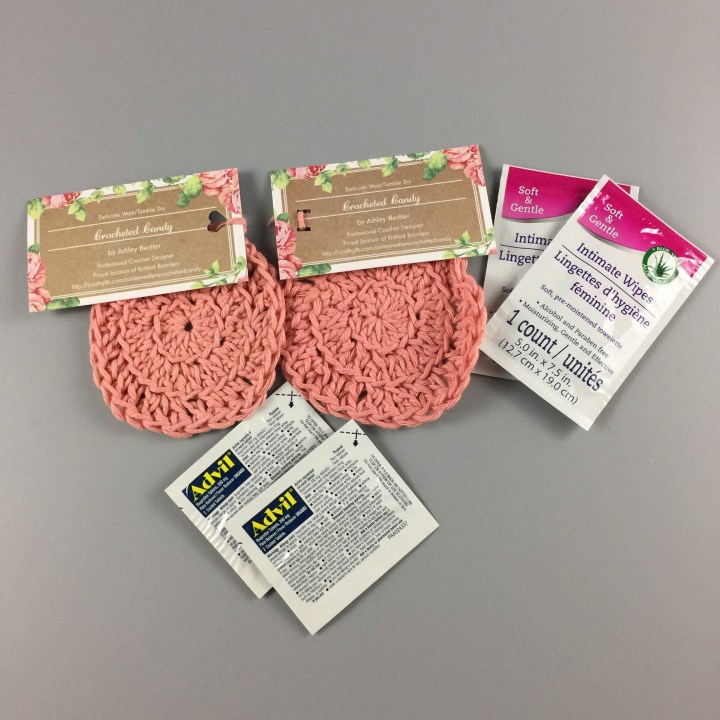 iCraftGifts Crocheted Candy Face Scrubbies ($1.50),  Advil Packets, & Intimate Cleansing Wipes.
The face scrubbies are made exclusively for Bonjour Jolie and are perfect for everyday face washing and removing of makeup. I will admit that it was an odd sensation washing my face with something crocheted instead of a washcloth but it was not as abrasive and my skin feels super clean. Also 10% of the profits of Crocheted Candy goes to support KnittedKnocker.org a site dedicated to special handmade breast prosthesis for women who have undergone mastectomies.
The packets of Advil and cleansing wipes are just the essentials for having a decent time of the month.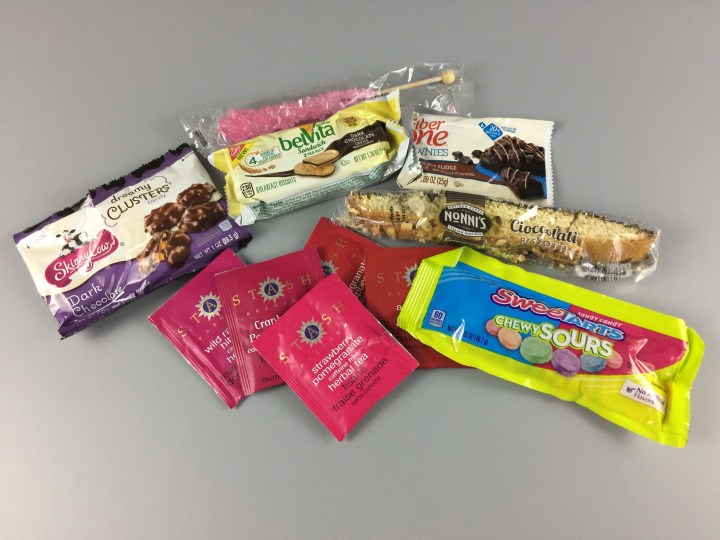 Dryden And Palmer's Rock Candy Stick ($1.25) was cotton candy deliciousness. So good in fact that my daughter wants to try making her own rock candy. The Fiber One Brownie Bar ($0.75) was enough to satisfy my sweet tooth and only 90 calories. I call that a snacking win.
Belvita Dark Chocolate Creme Biscuits ($1) are not my thing, but I don't like dark chocolate.
Skinny Cow Dreamy Clusters Chocolates (are crunchy, caramel dreams come true. These candies might become a sweet treat staple.
Sweet Tart Chewy Sours ($1) are my comfort candy, they remind me of childhood afternoons spent in the ski lodge – I wasn't much of a skier, it's cold outside. Nonni's Biscotti ($1.25) are a sweet treat to have with coffee, tea or all alone.
A selection of Stash Teas ($1.25) always makes my day. Bonjour Jolie gets the fruity tea with no caffeine and I always enjoy them!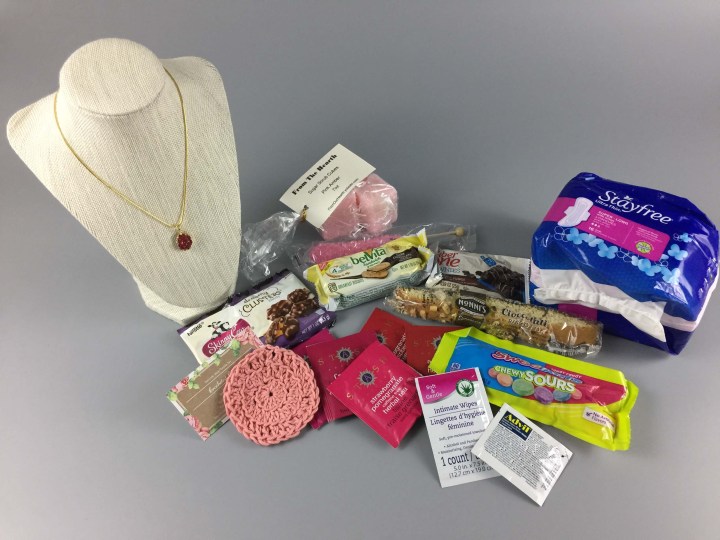 I love this subscription box because of the edibles they send. I have a wicked sweet tooth that roars her ugly head at least once a month and with this box, I can get my fix without having to add to my grocery bill or having too much on hand that I gorge myself. There is normally a unique item or two and fabulous bath/body products. I'm amazed each month how many items are packed into this relatively small box and just how much I actually use.
Have you tried Bonjour Jolie?
Visit Bonjour Jolie to subscribe or find out more!
The Subscription
:
Bonjour Jolie
The Description
: Bonjour Jolie is a period pampering box available for women and teens. Boxes are themed and are curated with bath and body items, teas, and of course, edibles!
The Price
: $22.50 per month