Blueberry Cove Beads is a monthly bead subscription box. Each month, you'll receive between 9 and 13 different items. It can be a mix of loose beads, bead strings, findings, and pendants. You can share your creation on their social media for the chance to win a free box. Boxes are $22 per month plus $5 shipping in the US & Canada and their website features projects you can create with your beads.
Inside the box, there's always a nice black satin pouch with a postcard showing the theme of the month. Inside the bag, everything is packed in self-sealing plastic bags, except the bead strands and some unique pieces.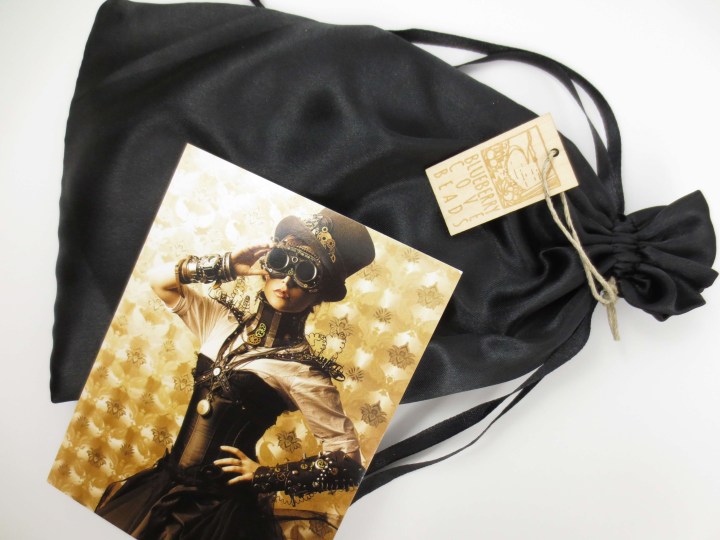 Each month has a different theme. This month's theme was STEAMPUNK. One thing: I know Steampunk style exists. I can recognize the aesthetics. But don't ask me to make something "steampunk"! Oh, wait, that's exactly what this box is telling me! So, I'm expecting some brass-colored findings, and of course, some cogs and gears.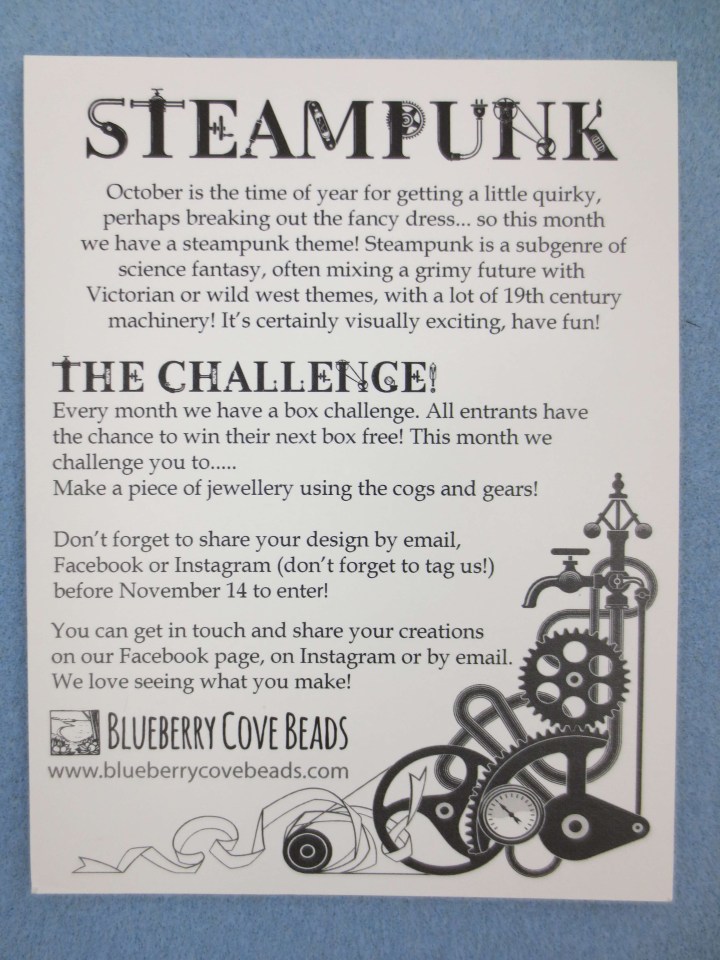 There is no info about the content of the box. Instead, we get a card explaining the challenge (optional) for the month. We can share our creation on their social media to enter a draw for a free box. Also, it's really neat to see what everyone else creates with the same set of beads! This month's challenge is to make a piece of jewelry using the cogs and gears. That should spark some ideas, even if I'm not making something really Steampunky.
First off, bead strands! 5mm glass pearls in silver. Very "industrial", they are very nice, but not something I would have thought ideal for this box. Maybe something more in the bronze or brass color? But they would be perfect for a more Victorian look to the Steampunk! Rows and rows of pearls. Then, we have 6mm fire-polished glass beads in a nice brown color with an AB coating. I love them, they would be great with leather, suede, or antique brass findings.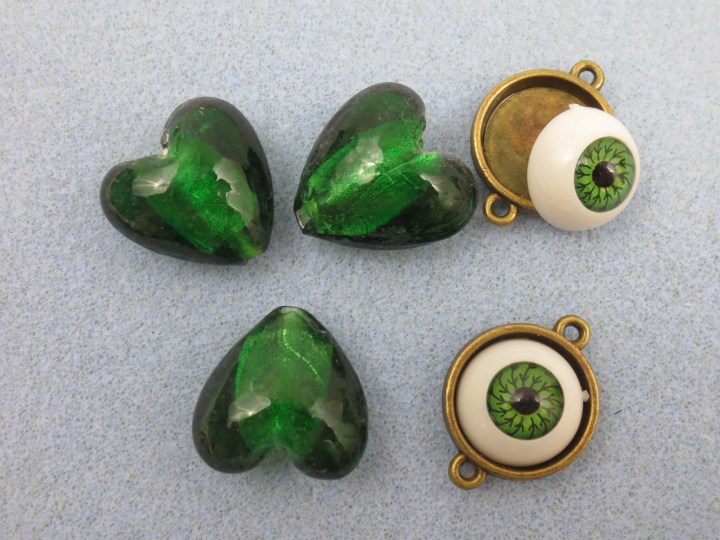 Green is a very popular color in Steampunk. (Don't ask me why!) So the glass hearts with a foil inside are perfect. They are quite big (about 20mm) and would make a lovely focal bead on a lace choker. As for the eyes… They are not glued to the antiqued brass colored links, they are made of plastic and hollow (so, they are very light). I just don't like them at all. They are creepy. They would make perfect Halloween decorations, just not in my jewelry. Nope.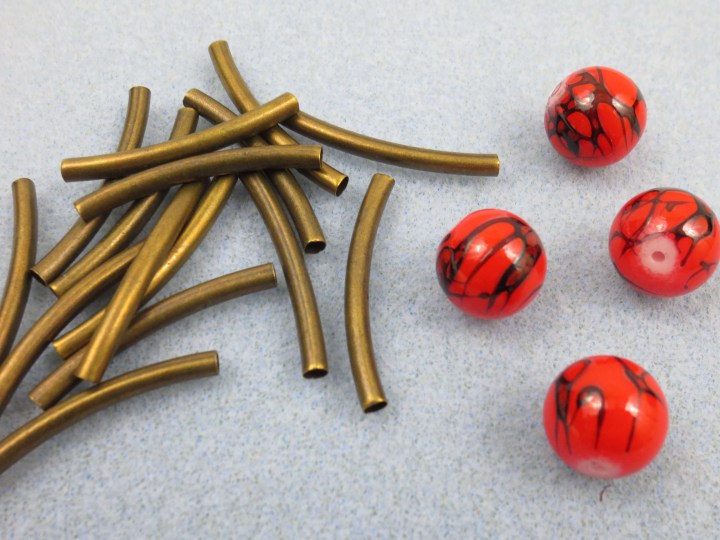 10mm red glass beads. I love them! I would pair them with some black lace and dark crystals for a vampire inspired piece. Or make earrings mixed with black nickel findings.
Antique Brass colored tubes. I soooo wanted to make something with these little guys! Every time I go to the bead store, I look at them with envy and I finally have some! They make great simple spacers on a piece of leather cord. They add the steampunk machinery tubing feel into the mix!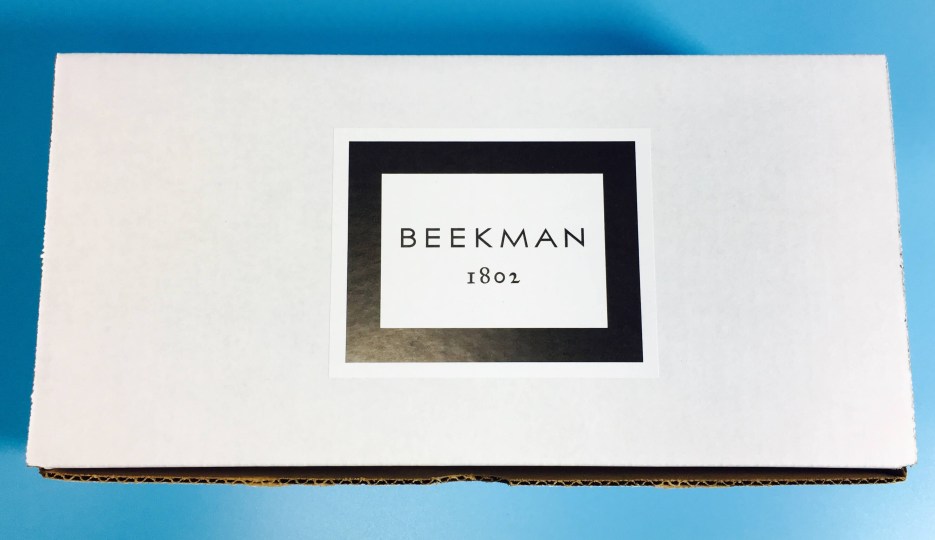 This month, we received two different types of bead capes. The filigree ones are quite big and can fit 10-12mm beads easily. I love their design, they remind me of the lattice work on a hot air balloon. The other ones are cone-shaped and they are also very nice. You can never have too many bead caps, so I'm glad to get two new designs.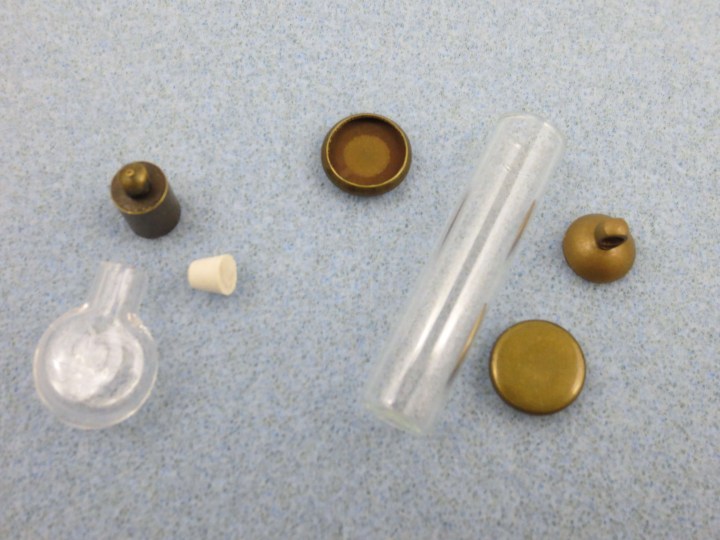 These two little bottle kits are adorable! They are quite tiny though, so don't expect to be able to put big things in them! The one on the left has a rubber topper. I would put some sand in it and hung it as a simple pendant. The tube came with plastic toppers and I still have to figure out exactly how I want to glue everything in place.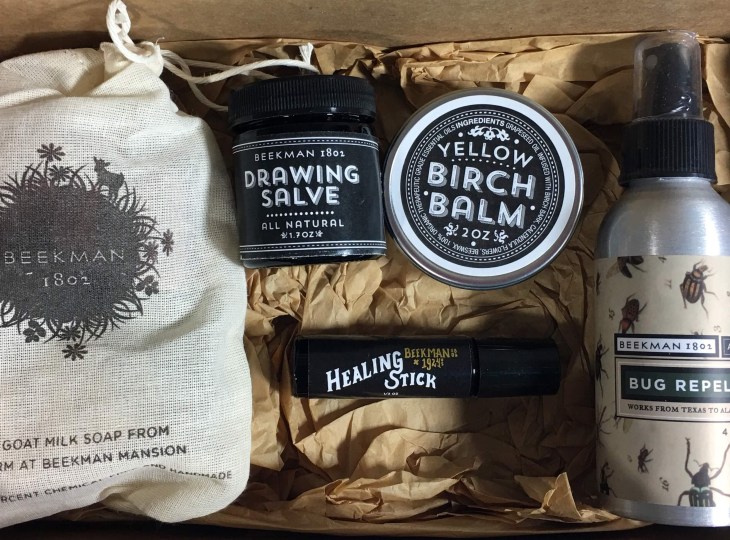 Filigree! The two larger pieces are easily bent so they could be wrapped around a bigger flat stone to make a pendant or be used on a choker with strands of pearls.The dragonfly is so cute! As a simple pendant or as a focal, this is a pretty addition to this box.
The dragonfly is so cute! As a simple pendant or as a focal, this is a pretty addition to this box.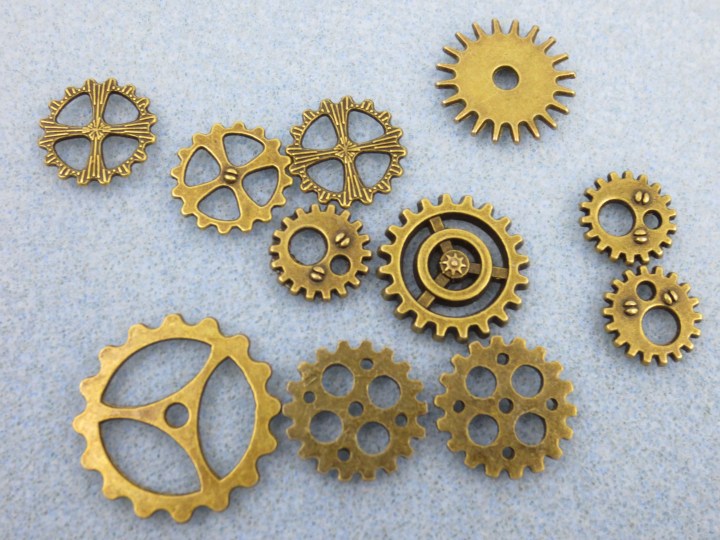 What would be a steampunk-inspired box without gears and cogs? When I first saw the theme, I was sure that I would get those cute, but flimsy ones you can get in any craft stores. I was actually surprised to see the quality of this lot and the details on them. There actually my favorite beads from this month's box!
For this month's project, I did a necklace with a bunch of gears and beads hanging from it. I added some smoky quartz beads to use the cone-shaped bead caps (I love them!) and added some brass-colored steel chain to it.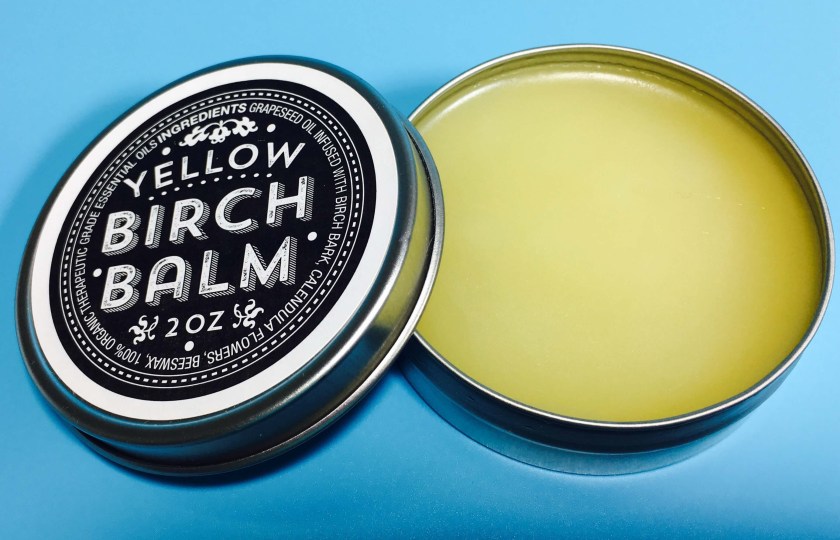 I love making bead links and I love chains, so this month's theme was so fun to play with (once I got over my initial reaction "I don't know anything about steampunk!!!). Even if the box has a theme, it's easy to play with the theme instead of being stuck with it. I also love the challenge included, it gives us a little help with ideas when we are overwhelmed with the beads!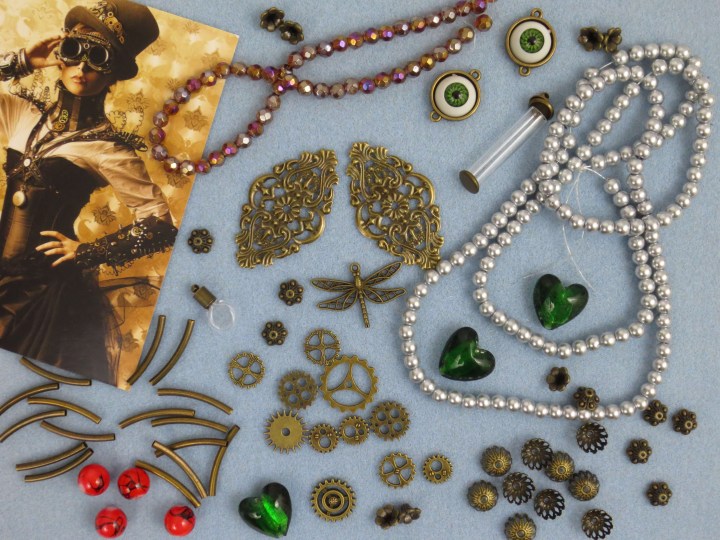 STEAMPUNK! Bring on the steam, I loved it! I still have a lot of beads and gears to play with, so I'll probably make some more steampunk-inspired jewelry! It's such a fun theme to get creative! I need to find more of those gears and cogs, they were just perfect!
What did you think of this month's Blueberry Cove Beads?
Visit Blueberry Cove Beads to subscribe or find out more!
The Subscription
:
Blueberry Cove Beads
The Description
: A monthly bead subscription box. Each box will contain between 9-13 items such as loose beads, bead strings, findings, pendants and more.
The Price
: $27.00 per month