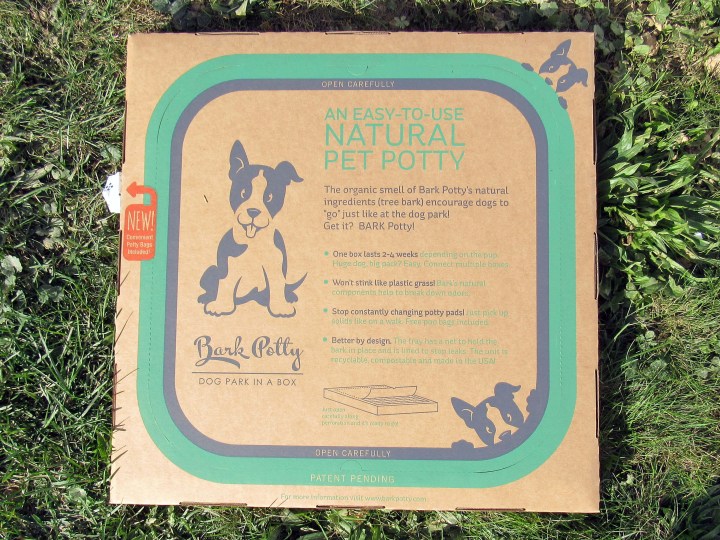 Bark Potty answers the needs for doggy parents everywhere that need the convenience of an indoor/outdoor natural potty. One unit or a double unit can be ordered in monthly, three months, or six months subscriptions. The natural potty is made from bark and other ingredients that break down the urine making your house smelling urine-free at the end of the month. The boxes are lined to prevent leakage on floors and carpets. The Bark Potty is the answer for apartment dwellers, senior dogs, dogs that don't want to go outside in the bad or cold weather and more.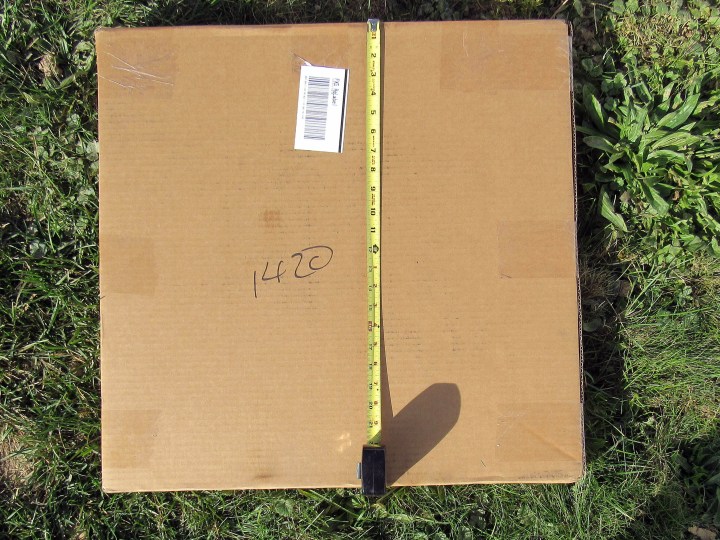 I was impressed by the size of the package. The tray measures 23.87″x 23.87″x1.5 which amounts to be about four square feet. It weighs about two to three pounds and is easy to maneuver.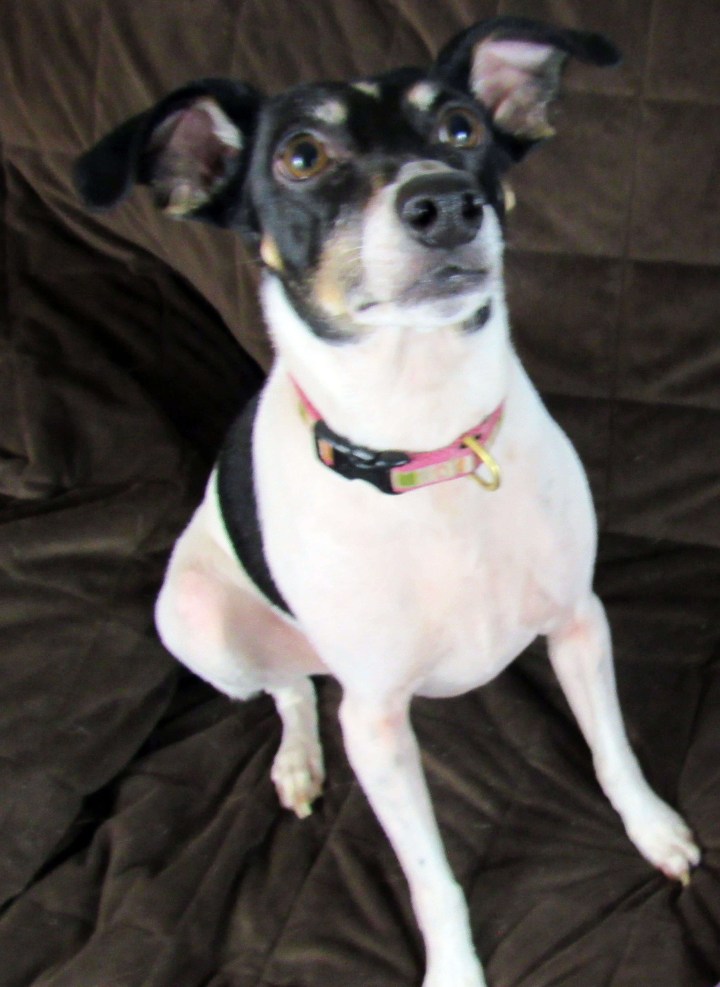 Meet Bella. She is a six-year-old Mini Rat Terrier whose daddy is a famed Amish Ratter. She thought she was a cat the first year of her life and is a little bit larger than my male cats. She is also attached to my sister who lives on our farm. They have grown very close to each other over the last four years to the point that Bella will stay at the farm in the winter time to be with my sister.
Bella's favorite potty area at the farm looks idyllic when it is not snowing. She refuses to go outside when the snows come. The snow has reached the top of our barn some years because it doesn't melt. The farm averages about 90 inches of snow a year.
Here's a text my sister sent me on 1/23/16.
Bella is cranky. Basically the first thing I did was shovel out a little path for her after I made sure I can open the main doors. I think the news said the farm got 17+ inches so far. The wind created snow dunes.
This text describes a typical snowfall at the farm. Snow doesn't often melt which means it can pile up high. I gave my sister a few plastic turf pottys for Bella to use. My sister hated them because they smell horrible and were difficult to clean. We are eager to try out Bark Potty because it is a more natural solution.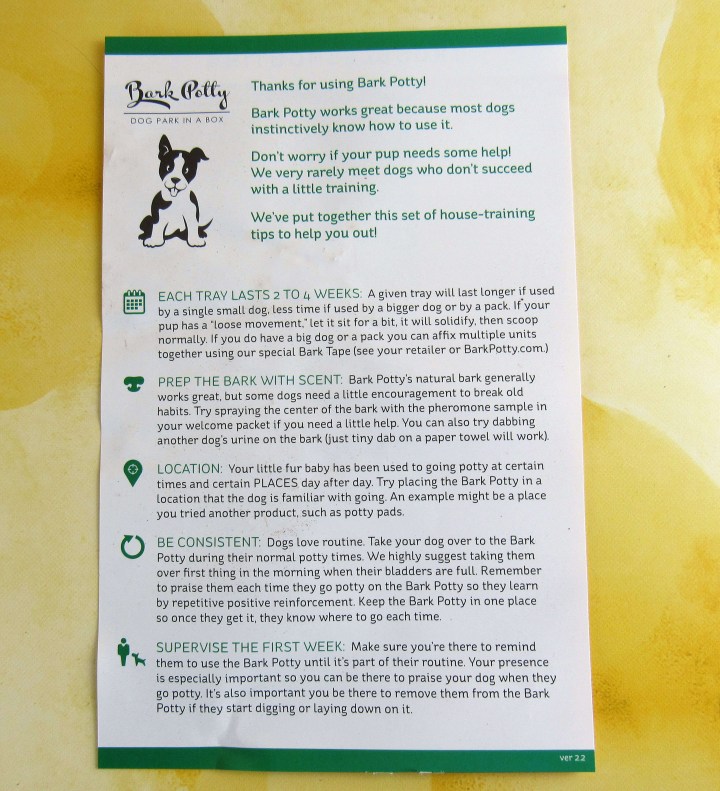 The Bark Potty comes with a tip sheet to help your dog become accustomed to the Bark Potty. The trays can last from two to four weeks for a single small to medium size dog. The multi-pack is suggested for multiple dogs or a large dog. Send an email if you need your delivery date moved up.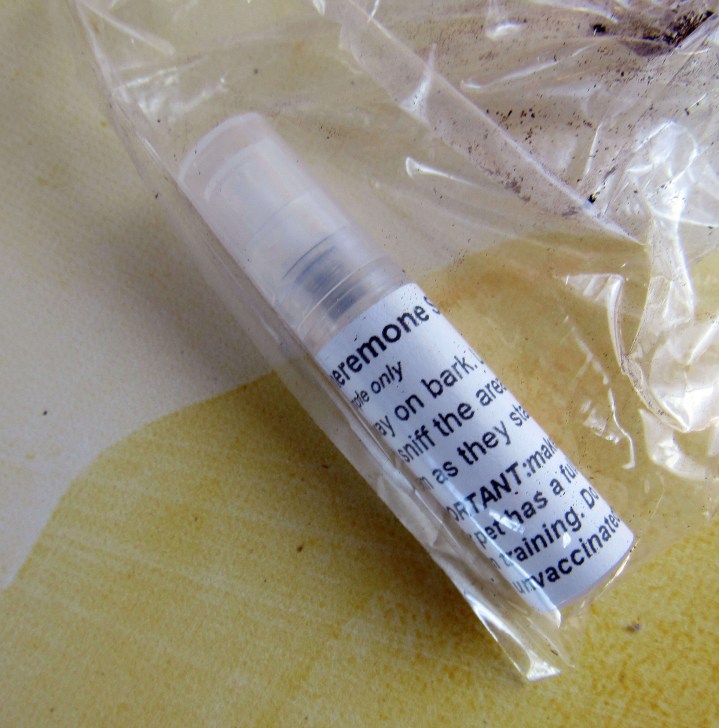 It also comes with a pheromone sample to encourage the doggy to use his or her new potty.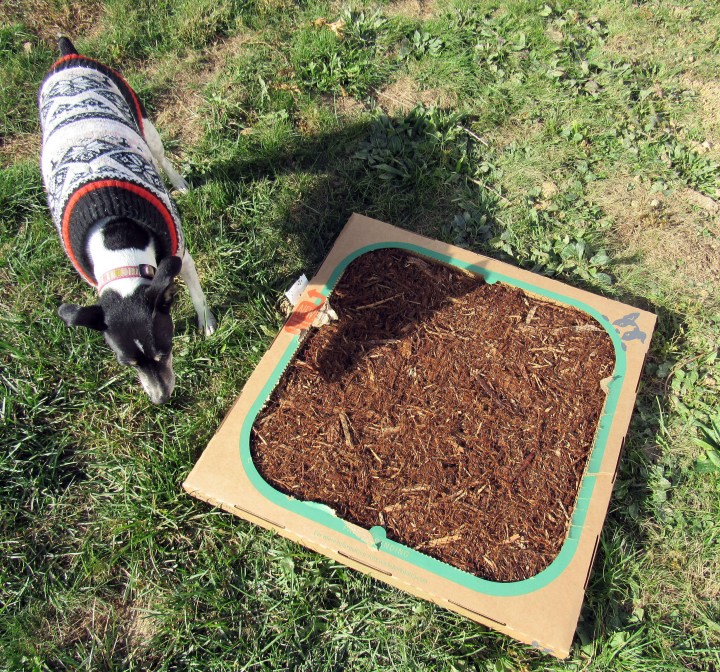 Bella immediately recognized that it was a potty. She was puzzled why I took it outside when it should be indoors at the farm.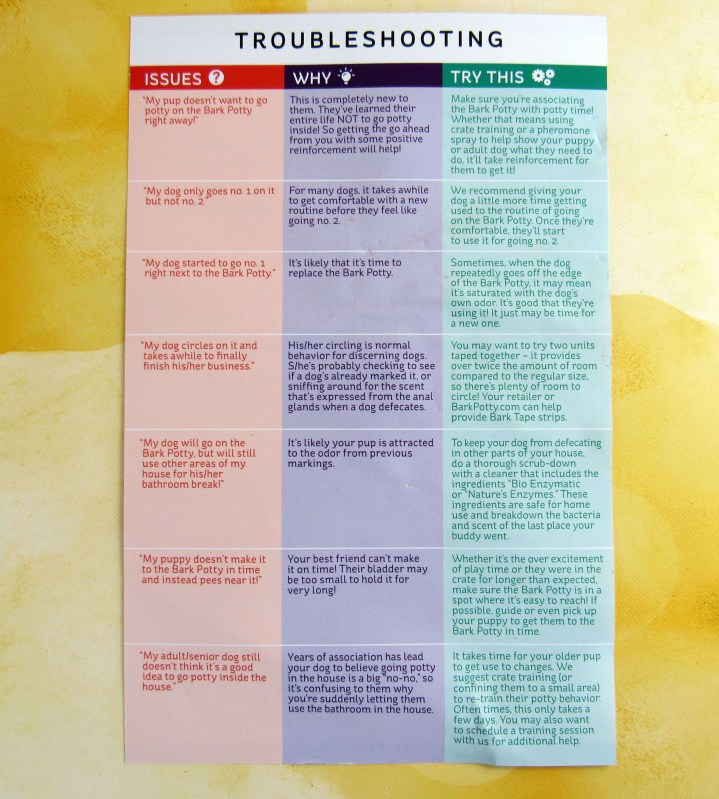 What I also like is that the Bark Potty comes with troubleshooting. Bella is used to an indoor potty from having one set up for her at the farm. It will be a new concept to some dogs. The tips are helpful and a great reminder that it is a new experience for your dog especially if he or she knows she should not go potty inside the home.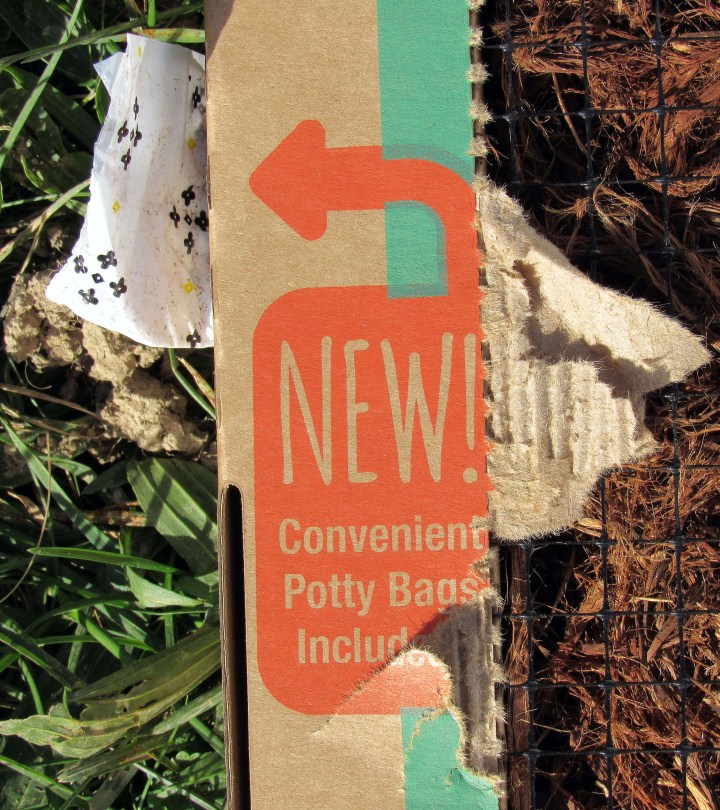 The bark stays in place because of the netting. That same netting will make it easier to clean up the poo. I love the convenience of having potty bags included with the box. I am sure my sister will too.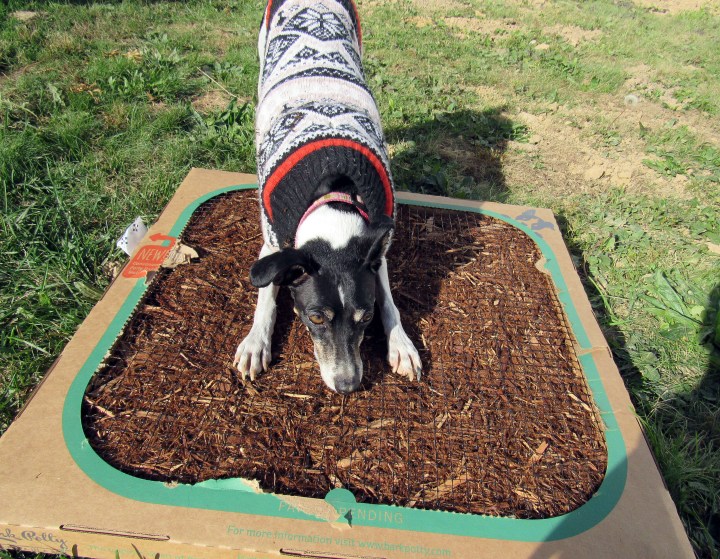 Bella wanted to play a game where as soon as I was ready to take her picture she would run off the potty.
Here's Bella showing how much room she has on the potty. You can see the mesh wiring holding the bark. She is ready to enjoy the cozy fall and winter. She is a happy girl that she doesn't have to go outside in below zero weather or in a lot of snow.
My sister and I are happy that we have found a solution for Bella's potty needs during the long, cold winter. It is a natural solution that will have a reduced urine to no urine smell. It's easy to clean up which is important to me because the farmhouse is from the 1860s including the floorboards where the potty will be kept which is in a different room than the one picture above. It should not leak because it is lined with a special wax to keep it from escaping the potty system.
I have osteoarthritis which worsens in the winter. I found it easy to open the potty and carry it. The natural potty allows dogs to maintain their dignity while taking care of their potty needs. No more worrying about making your dog wait while you are stuck at work, walking late at night or in bad weather, or trying to make it outside in time when you are in an apartment building. It's an excellent, no mess, natural alternative to other indoor potty systems.
Get 5% off your first subscription! Use coupon code hello5.
Visit Bark Potty to subscribe or find out more!
The Subscription
:
Bark Potty
The Description
: Bark Potty is a convenient, clean, natural and disposable dog potty solution. It's made of real bark, and like real grass contains the natural smells that compel dogs to "go". Wee wee pads and artificial grass can be ineffective and yucky. Because we love our pets, we developed a simple and natural way for your pet to do their business! Give your dog a place of their own to use when you're not home and they'll love you even more!
The Price
: $24.00 per month