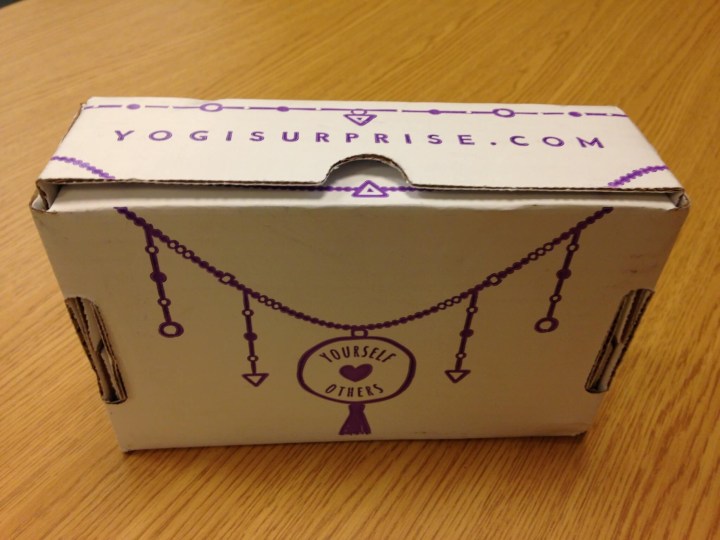 Yogi Surprise, in addition to its regular monthly lifestyle box, has a jewelry+treat only subscription box. Every month you'll get 2 handmade yoga-inspired jewelry piece and 1 superfood or organic chocolate treat. Yogi Surprise Jewelry is fairtrade, sustainably harvested, nickel-free, lead-free and cadmium-free, made in Bali, Indonesia, and 10% of all proceeds are given to further education for the Balinese families who hand-make the jewelry pieces.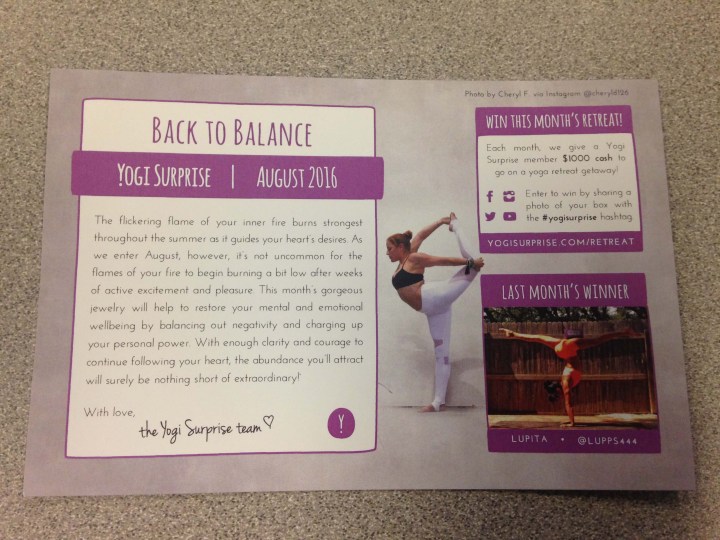 This month's jewelry was inspired by the theme "Back To Balance."  The pieces were selected to help restore your mental and emotional well being by balancing out negativity and charging your personal power.
All the items in the box.  The jewelry comes in little cloth drawstring bags.  I love those bags.  They can be used to store the jewelry or for coins or even for your headphones in your bag.  I put my crystals in them as well.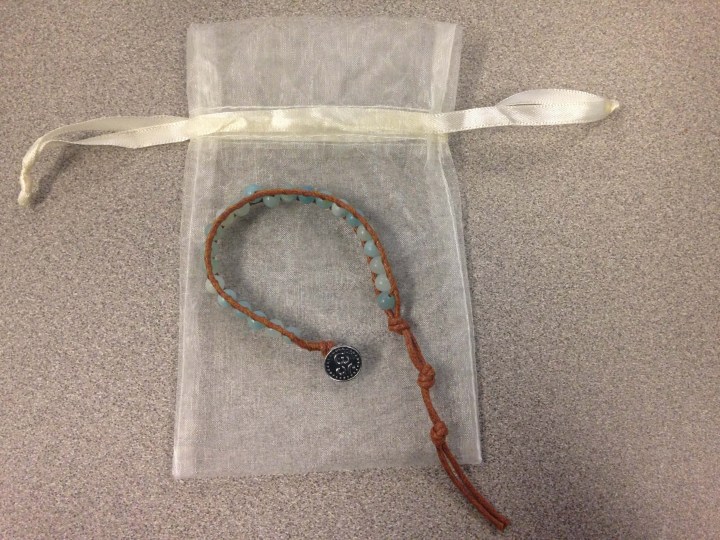 Amazonite and Hemp Courage Bracelet ($48).   This hemp cord bracelet is made with Amazonite, the "Stone of Courage'.  The stone is known to increase self-esteem, promote healing and enhance the ability to communicate more effectively.  It is also known to block geopathic stress and absorb electromagnetic pollution from cell phones, microwaves, etc.  It is a lovely piece.
White Jade and Golden Agate Rudraksha Mala ($78).  Crafted with 108 beads, and made with genuine Rudraksha beads from Mali.  It is said that wearing the Rudraksha mala or wearing it against the body will increase the ability to concentrate, giving clarity and peace of mind, improving memory and relieving stress and anxiety.  Of course, I put it on immediately.  I love it.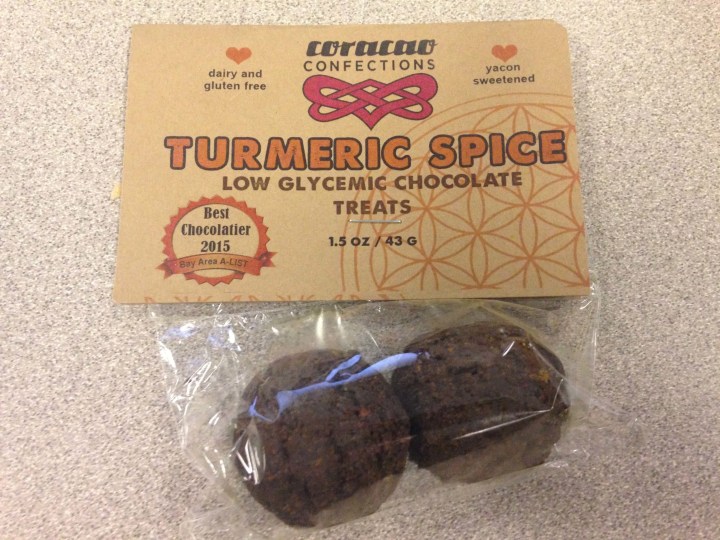 Coracao Confections Tumeric Spice Boulder ($4).  This low glycemic truffle has 89% less sugar than an apple.  It is made with organic tumeric and a pinch of white pepper.  It is yum!
The theme is appropriate for August.  The pieces this month are pretty powerful.  The total value for the items is $130.
Visit Yogi Surprise to subscribe or find out more! You can use the code HELLOYOGI for 15% off your box for life!
The Subscription
:
Yogi Surprise Jewelry
The Description
: Receive a box full of Yoga inspired jewelry – Every month you'll get 2 handmade yoga-inspired jewelry piece and 1 superfood or organic chocolate treat (which they say will be vegan).
The Price
: $24.99 per month