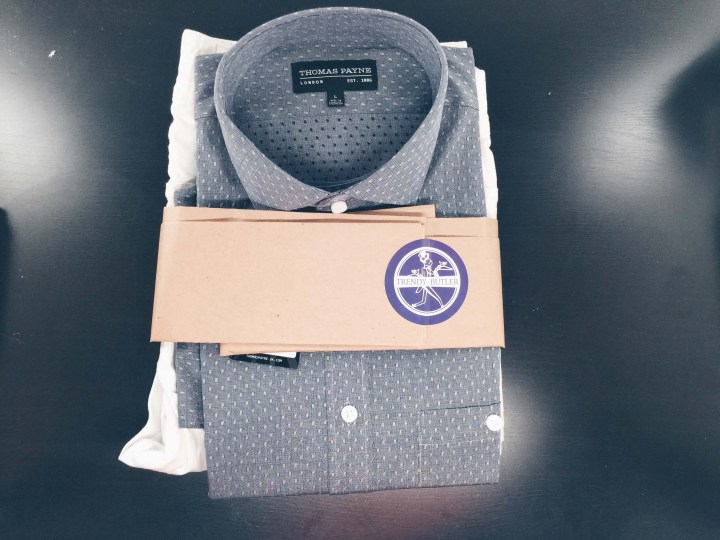 Trendy Butler is a monthly subscription service for stylish men. The box costs $65.00 per month, and you'll get a box full of exclusive and diverse men's apparel that caters to your style, size, and overall personality. Each Trendy Butler box contains pieces from today's most influential and trendsetting brands in the market.
Here's what I got: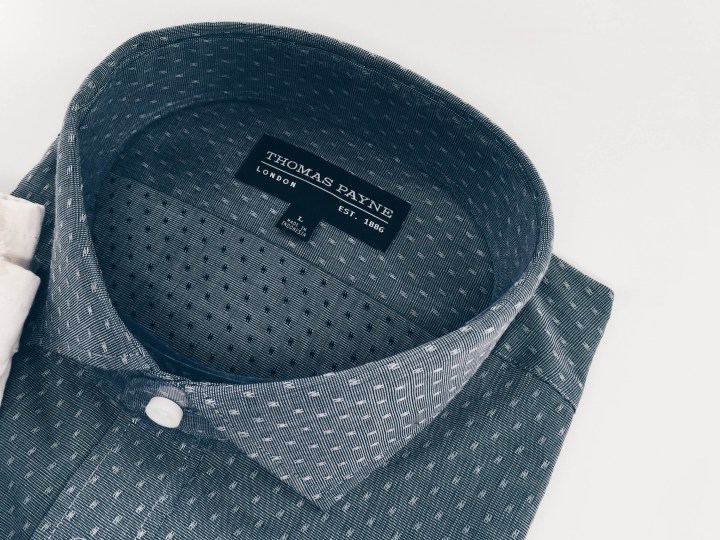 Thomas Payne Royston Button-Down Shirt – $115.00 –  This shirt fits pretty nicely. It's "SkyBlue" (even though it looks grey to me) with white spots. The shirt has long sleeves, soft feel and made from cotton. I wore this shirt to church Sunday with a blazer and some jeans. A nice shirt for the fall. I was a little warm but it could of been my blazer too. Either way, I felt comfortable and stylish.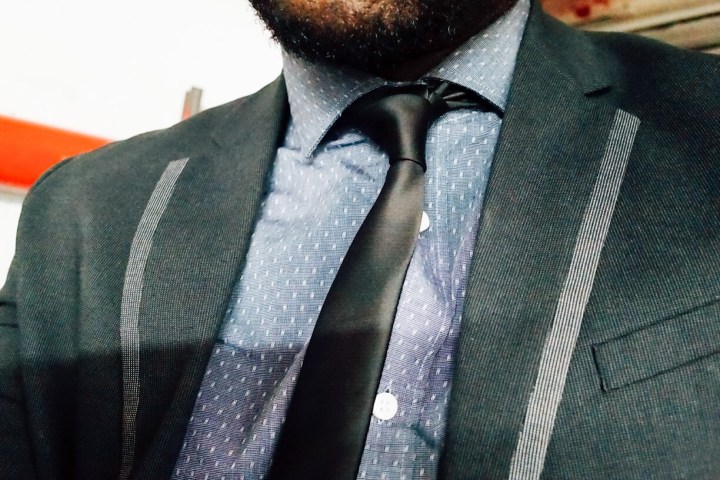 Forgive the crooked tie.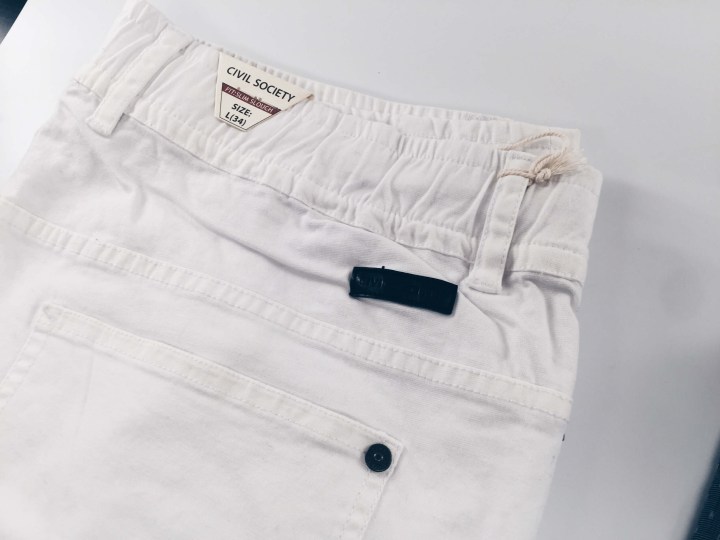 Civil Society Edwin Chino Pant – $36.00  – Ok no white for me. Simply because I'm just about always getting them dirty. However, these pants have an elasticized drawstring waist, a faux fly/zipper and a 5 pocket construction. It's made of 98% cotton and 2% elastane. This style is suppose to fit true to size (a 34w) but I found it to be rather tight.
Out of the two items I got, I like the shirt the most. I'm not into the fashion rules so much to not wear white (after a certain time). I just seem to always end up getting it really dirty. The shirt reminds me of a pair of shorts I got in a similar print. So maybe next year it will be one of my "matchy-matchy" outfits. Fall is starting off to a good start, keep it coming!
Visit Trendy Butler to subscribe or find out more! Save 15$ on your first box! Use coupon code  STYLIST15.
The Subscription
:
Trendy Butler
The Description
: Trendy Butler is an exclusive and diverse men's apparel subscription service that gives members $150+ worth of men's clothes for $65 per month. Our technology personally caters to each user's style preferences, sizes, and overall personality.. Our monthly boxes are created with partnerships that include today's most influential and trendsetting brands to ensure you are always with the latest and most fashionable gear.
The Price
: $65.00 per month