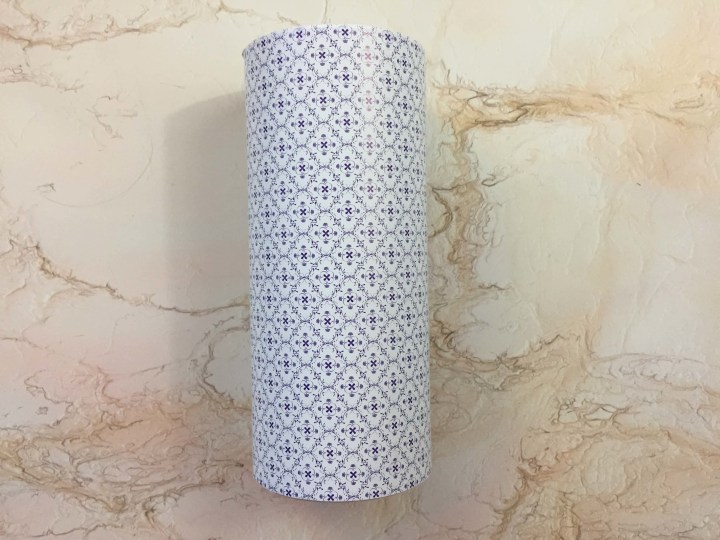 Topbox is one of Canada's oldest beauty subscription boxes and has an interesting customisation option. At the end of the month you are able to make your wishlist requests for the following month's box. There's the standard Topbox (4-5 samples) or you can choose a Privé box. Privé boxes are either a brand-specific collaboration (such as Benefit Cosmetics) or an upgrade to a more deluxe line. Some Privé boxes will only contain one or two items — they're very clear when this is the case. Your wishlist doesn't guarantee you a Privé box if you ask for one.
It was shipped in the tube this month — I've been using them to store pencils/markers/pens as my stationery collection grows! This month Topbox also send us the Unilever box that I previously received with Luxe Box — they sent me the Trends variation, so you can refer to my review here for details on what was included.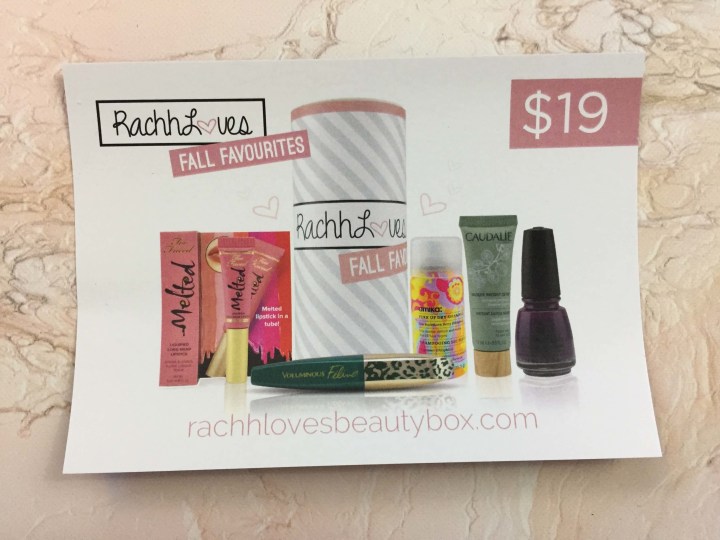 As of June 2016 they have switched to digital cards, so going forward our contents are emailed to us — the card tucked into the tube this month contains information on the RachhLoves Fall Faves box. Our spoilers are emailed the week the boxes ship, which for me ruins the surprise but it's still handy to be able to do research ahead of time.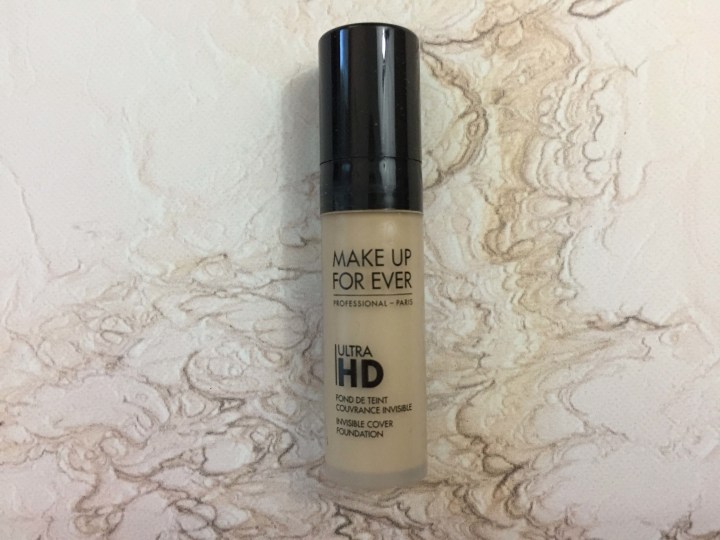 Make Up Forever Ultra HD Foundation ($6.80) I received a sample of this in my Fall Luxe Box as well, but Luxe Box was custom tailored to my skintone. This shade is 117 = Y225. I believe that MUFE uses Y and R in their codes for yellow undertone vs red undertone for skin, and I am definitely the latter. I do like the lightweight formula of this foundation!
Delectable Everything Balm ($5.70) Another repeat! This first showed up in the Rachhloves Summer Faves Topbox (review here!) I like the product, so it'll get tucked into another purse, but it's a bit disappointing to get something I've already tried. This balm can be used for everything from taming brows, moisturising dry elbows, healing chapped lips, or soothing mosquito bites. It contains castor seed oil as its key healing ingredient!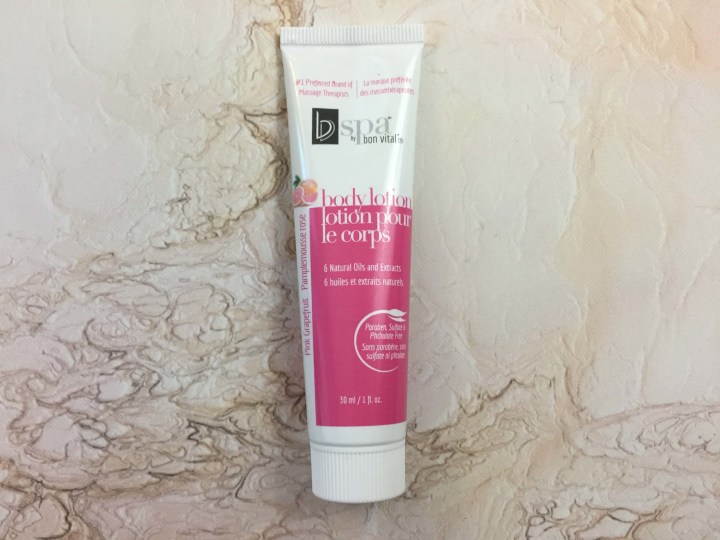 B Spa Body Lotion ($1.87) I couldn't find this exact product — I think it's been renamed and the packaging has changed, since Google brought up the linked Body Silk product. This is a lightweight but moisturising body lotion that has a grapefruit scent.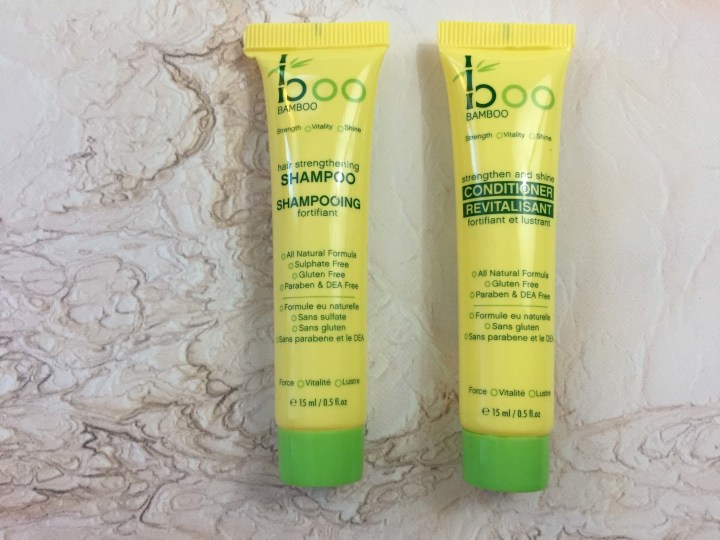 Boo Bamboo Shampoo and Conditioner ($0.50 each) This set of shampoo and conditioner contains organic bamboo extracts. Bamboo extract contains the highest amount of natural sillica, which strengthens hair. My hair is pretty damaged and breaks easily, so I'm excited to try this. Both products have a clean citrus scent. Boo Bamboo is a Canadian company, promising their products to be free of SLS, parabens, and other hair harming ingredients.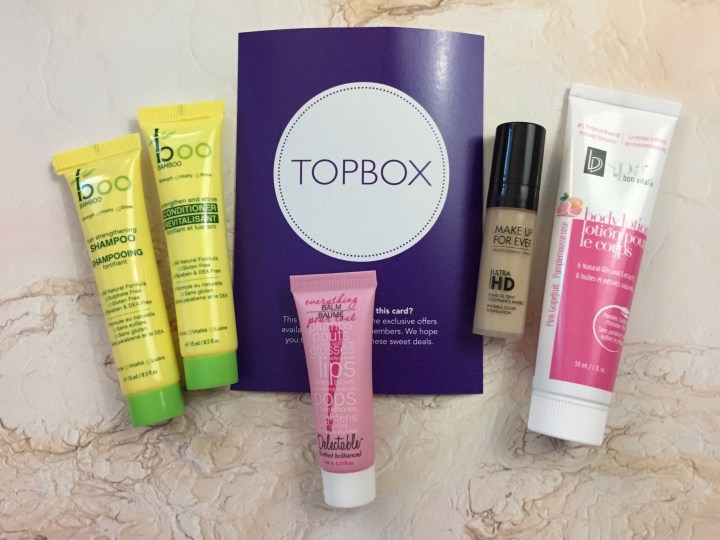 September's Topbox had a very low value, only about $14. I was disappointed that the two high end products were items I had already received in previous boxes. I am excited to try the hair products but they were the lowest value items in the box. Hopefully October will have a better selection of items!
What did you get in your Topbox this month?
Visit Topbox to subscribe or find out more!
The Subscription
:
Topbox
The Description
: Get 4 generous helpings of premium delight each and every month! This is a *Canadian* subscription box and they do not ship to the US.
The Price
: $12.00 per month