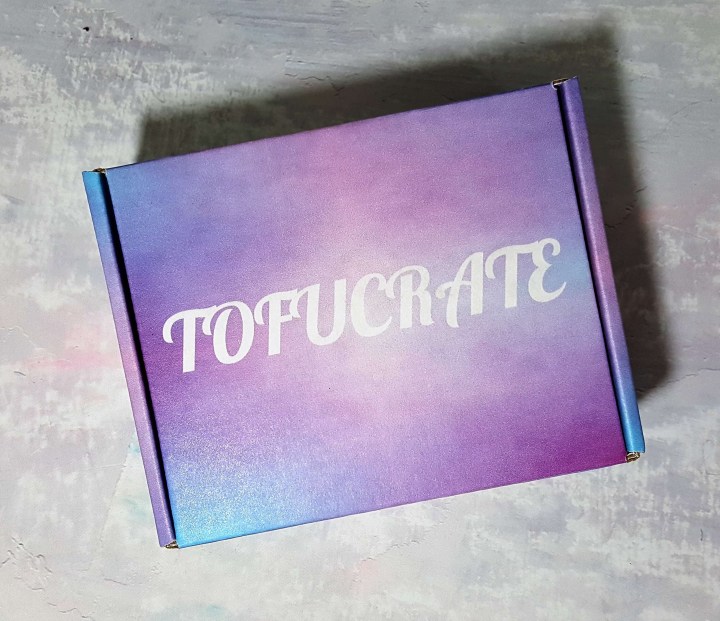 TofuCrate is a monthly subscription box focusing on Asian beauty and skincare, ranging from Korean to Japanese to Chinese beauty trends. You can expect new and exciting products at your door every month.  All products are hand-picked from the best of the best, and several are not available readily in the U.S.!  Choose between 3 plans:  Mini Crate (3-5 products), Junior Crate (5-7 products), and Senior Crate (7-10 products).  Each box also contains bonus samples for you to test or share.  Plans start at $15 per month, but there are discounts for extended plan terms.  Subscribe by the 25th to get the current month's box.  This is a review of the Senior Crate.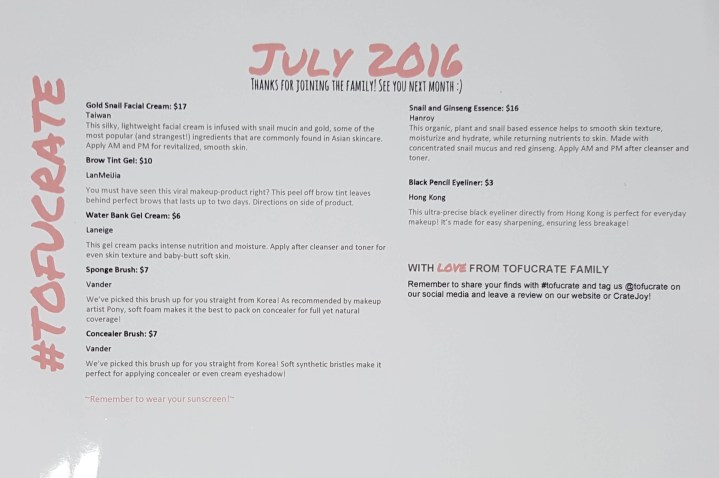 Yes, this is from July.  I received the box in late August and was late with the unboxing.  Sorry.  The information card contains a description of each item and its retail value.
Compared to my last box, this looks a little underwhelming.  However, looks can be deceiving.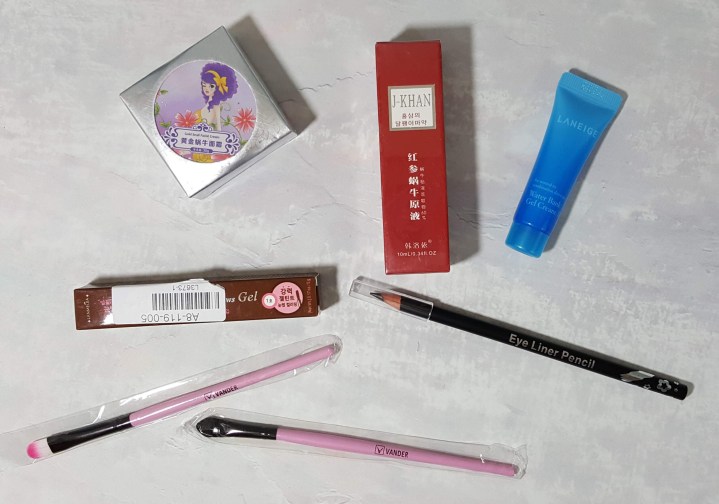 The July TofuCrate!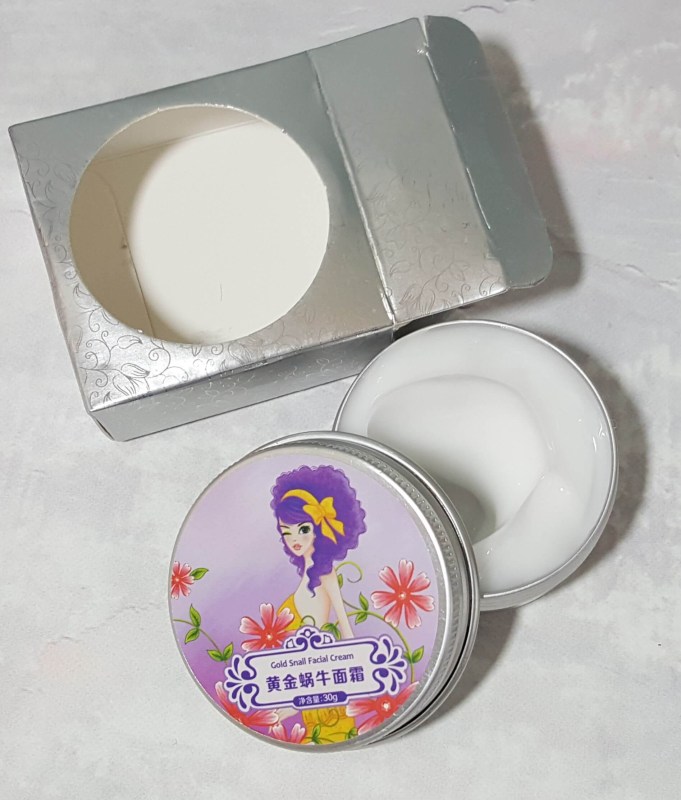 AFY Gold Snail Facial Cream ($17.00):  This lightweight facial cream contains gold and snail mucin to fight wrinkles, even skin tone, treat blemishes, and moisturize skin.  The ads promise smoother, revitalized skin in 28 days.  I had to do a lot of digging to find this cream, but still couldn't pull an ingredient list.  I tested this on my hand – it absorbed quickly and left my and hydrated for several hours.
The back of the box shows the production and expiration dates.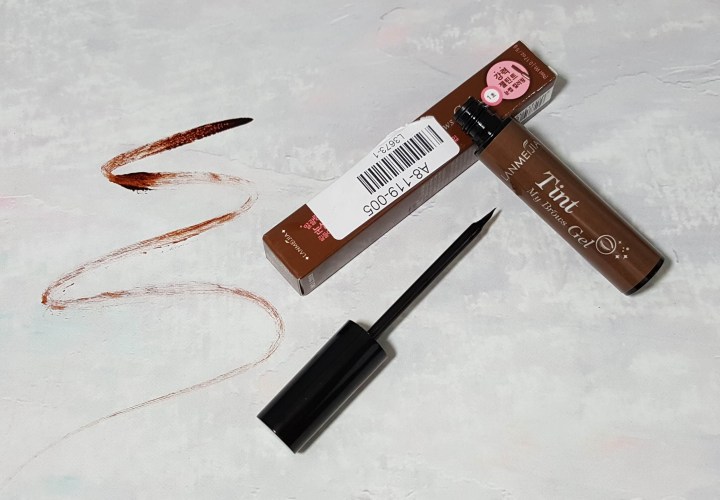 Lan Meijia Tint My Brows Gel ($10.00):  This is a peel off brow tint that leaves color for up to two days.  Apply to clean, unmoisturized skin and let dry for 2 hours.  For deeper coloration, apply at bedtime and peel off in the morning.  After seeing the videos online, I wanted to try these eyebrow gels.  However, I'm a little nervous about using this.  1) I don't have a steady hand and am afraid of drawing cartoon brows.  Um, have you seen the #eyebrowfails on the internet? 2) TWO HOURS TO DRY!!!  Who has that much time to wait?!?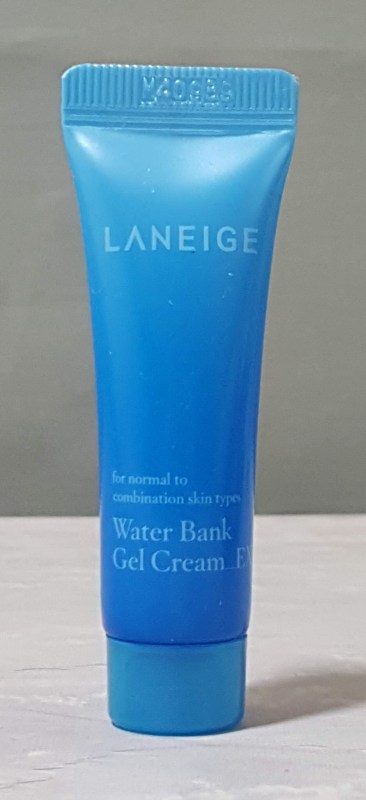 Laneige Water Bank Gel Cream ($6.00):  Laneige Water Bank Gel Cream (For Normal to Combination Skin Types) is a lightweight, supple gel-cream which quickly penetrates into the skin with no sticky feeling. The instant cooling effect relieves fatigue skin and replenishes moisture in the deep skin. Laneige Water Bank Gel Cream (For Normal to Combination Skin Types) contains Centaurium Extract to sooth red skin; while Aloe Vera Essence forms a thin moisture barrier on the skin to maintain and lock in moisture.  I've gotten Laneige products in several subscriptions, but most are for dry skin. This formula is for normal to combination skin (perfect for me!) and provides good moisturization without being overly heavy.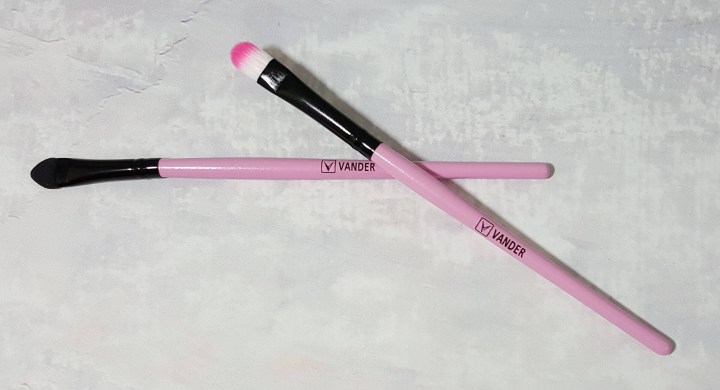 Vander Sponge and Concealer Brushes ($7.00 each):  According to the information card, both of these brushes are meant to be used for concealer.  The concealer brush is also recommended for cream eyeshadows.  The prices seem a little inflated when compared to sets by the same brand found on Amazon.com.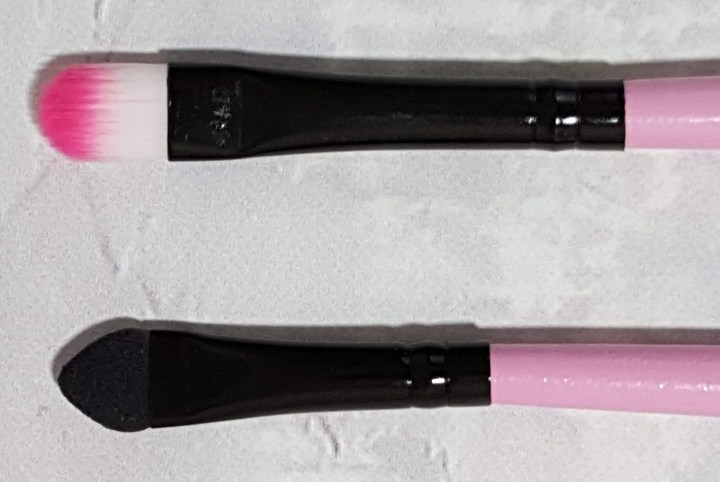 Close up of the brush heads (top to bottom):  Concealer and Sponge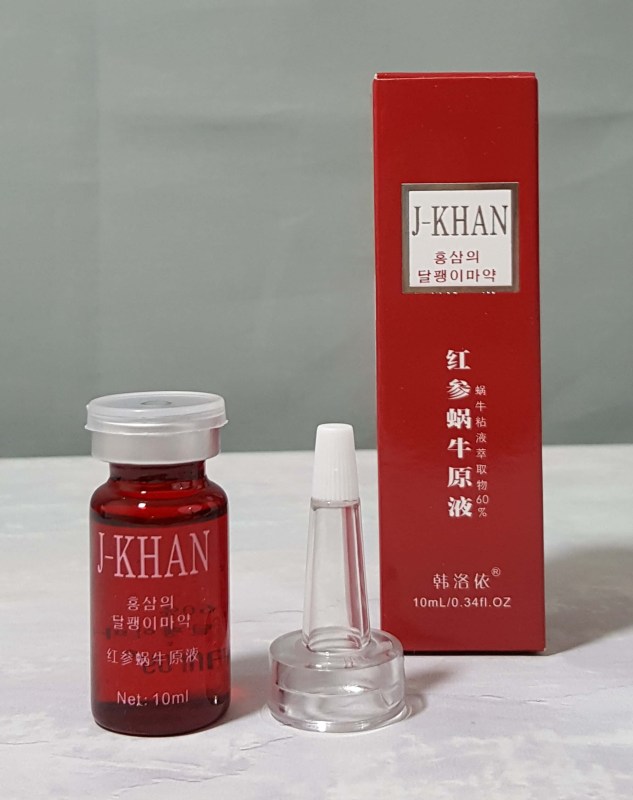 Hanroy J-Khan Snail and Ginseng Essence ($16.00):  This serum contains a blend of red ginseng extract, snail mucin, and hyaluronic acid to hydrate, nourish, and improve skin.  This can be used in the morning or evening following toner.  I wasn't sure whether to use this or the Gold Snail facial cream since they provide the same benefits.

The directions were a bit fuzzy, but at least the production and expiration dates are clear.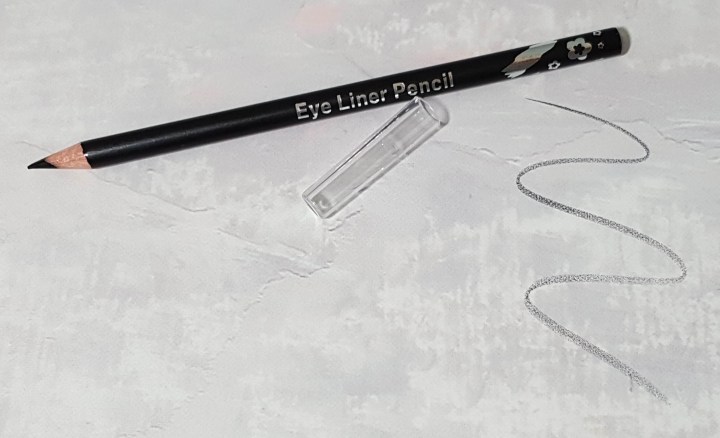 Black Pencil Eyeliner ($3.00):  This eyeliner pencil is from Hong Kong.  It is designed for easy sharpening and precision lining.   I felt that the formula was a little dry and hard to apply.

I probably should follow my subscriptions on Facebook.  If I had, it wouldn't have been a surprise to realize that TofuCrate has suspended operations.  Hopefully, the health issues that have caused TofuCrate to halt operations are resolved quickly and with positive results. See Asian Beauty Subscriptions for similar subscription boxes to try out!
This box has a listed value of $67!  I did say that looks could be deceiving.  However, multiple items were found online with prices much lower than those listed on the information card.
On a Side Note:  Before trying any Asian cosmetic subscription, expect that most information on the package will be in the native language.  That said, more and more brands are including directions/ingredients in English, and information can also be found in English on the majority of brands' websites (you may have to choose a brand's global or US site).  Secondly, a large number of products focus on brightening or whitening the skin.  As a person of color, I have not seen my skin color change.  Instead, I've experienced that my skin tone gets evened out after prolonged use.  However, your results may be different.  And lastly, many products contain ingredients which are animal-derived, so these may not be an option if you are vegan.  You can also check out cosDNA.com to see if the ingredients for the product are listed there.
Visit TofuCrate to subscribe or find out more!
The Subscription
:
TofuCrate
The Description
: Your local 친구/朋友 bringing beauty to your doorstep. TofuCrate is a monthly subscription service that delivers the best of beauty to your doorstep, mainly focusing on new and exciting Asian beauty! Receive up to 10 products in your box. TofuCrate comes in 4 sizes: Mini, Junior, Senior, and our special trial box, Sampler.
The Price
: $15.00 per month