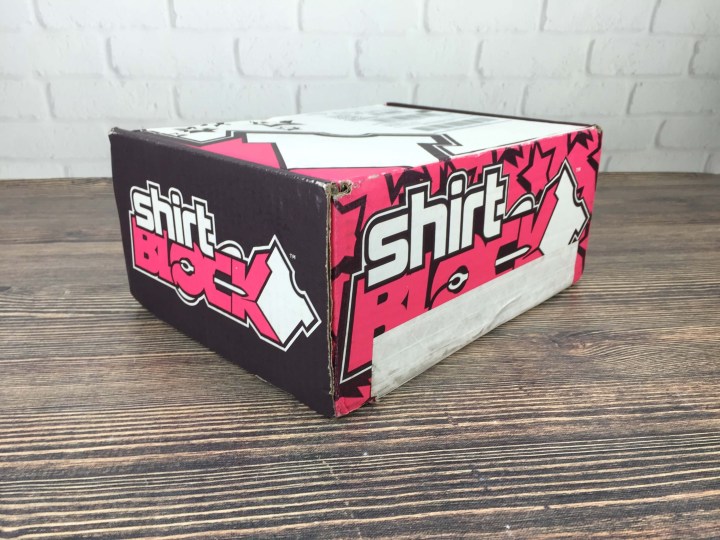 Shirt Block is a new monthly mystery subscription from Nerd Block that feature 2 black shirts, and three randomly colored shirts each month! Each block will have a value of $100 for the price of $29.99! You can also change your shirt sizes each month.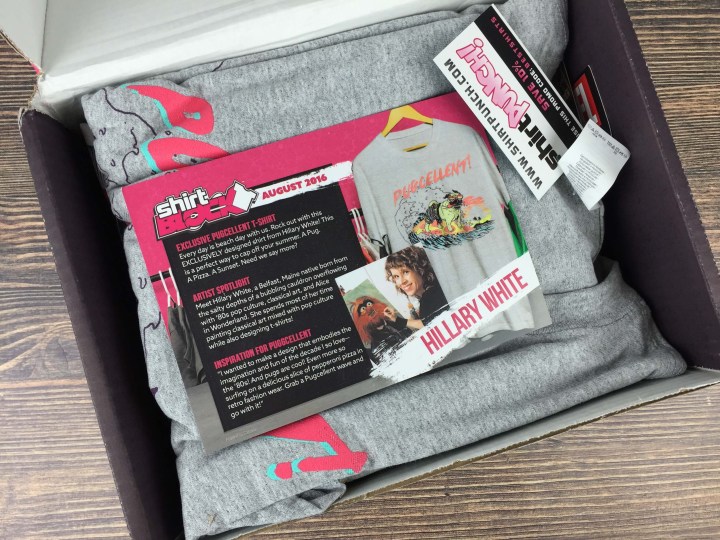 I was excited to see that this box features a new artist each month!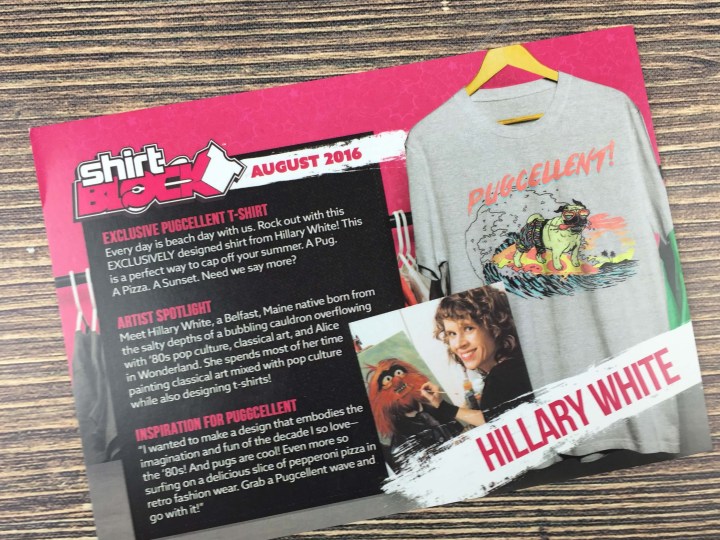 Hillary White's design was inspired by the 80s (and it's totally rad!).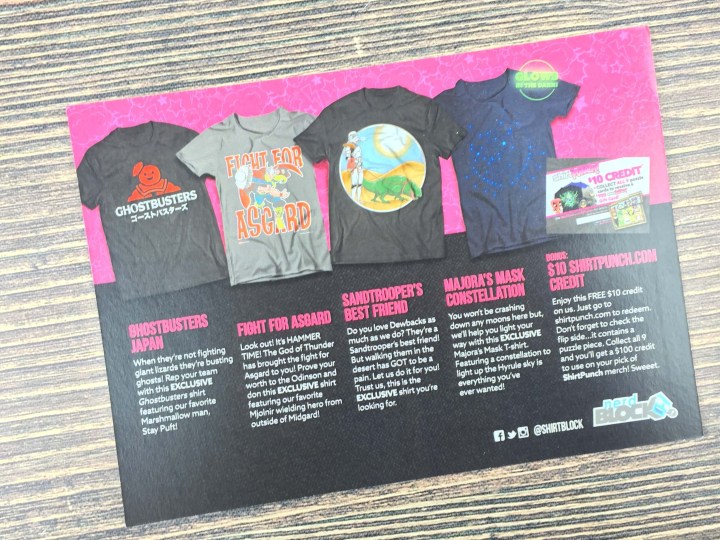 True to their word, this box included 2 black shirts. #score! I love black shirts! The information card provides details on each design.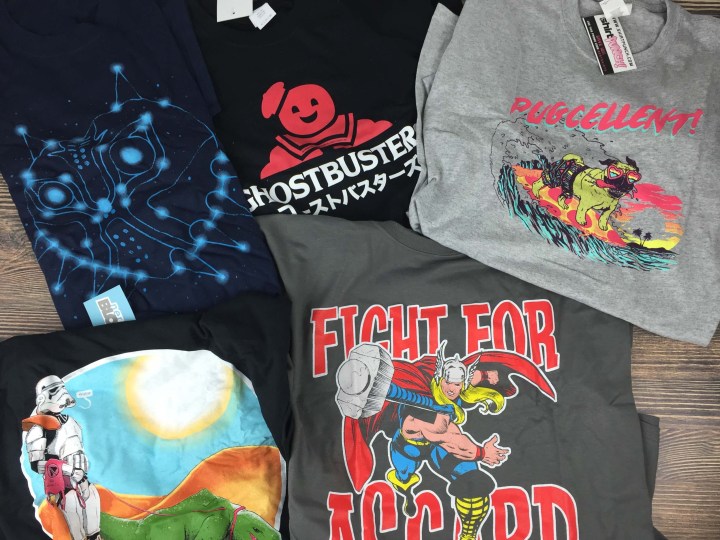 Everything in the August box! So much geek in this box with a great variety of designs and fandoms.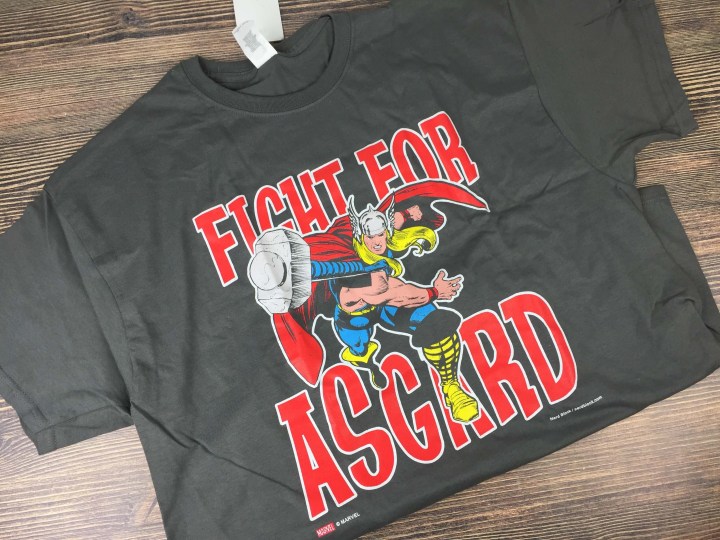 Fight For Asgard Shirt: Love this shirt! Thor is throwing Mjolnir right out of the shirt. It's a fantastic design and I love the color of the shirt itself.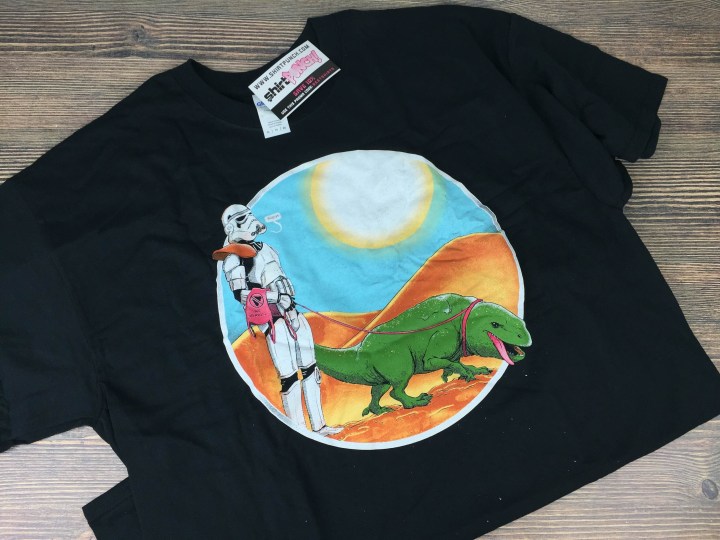 Sandtrooper's Best Friend Shirt: Sigh is right (there's a little speech bubble there), picking up after your Dewback is such a drag, but this is a responsible Sandtrooper!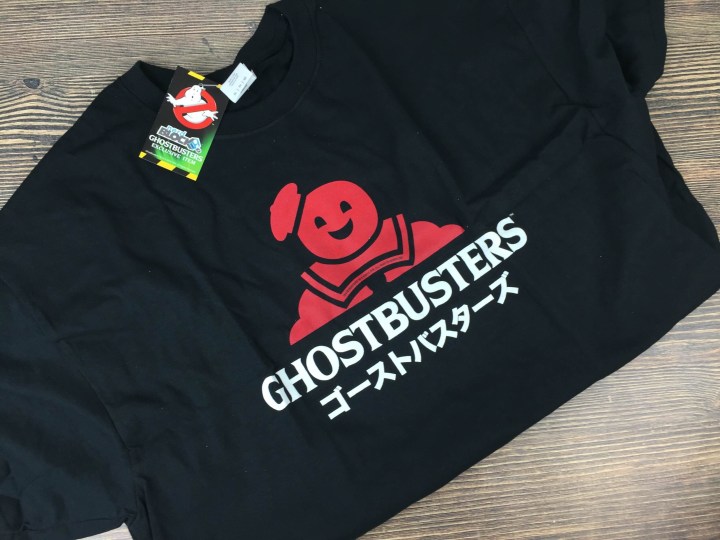 Ghostbusters Japan Shirt: Stay-puft with a definite kawaii vibe! I think this is a great shirt and it signals love of everything Ghostbusters and Japan! I wore this on Monday and got oodles of compliments.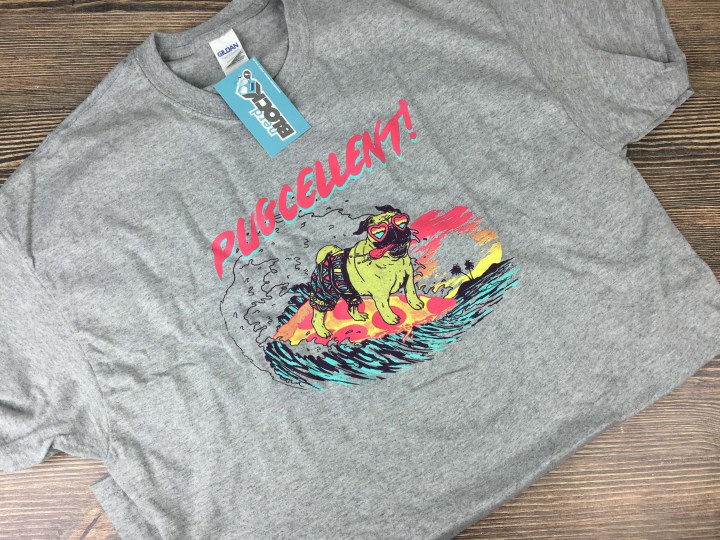 Pugcellent Shirt: Hillary White's design embodies the fun of the 80s – and it doesn't hurt that she centered it around a pug. Surfing. On Pizza. Be Pugcellent to Each Other!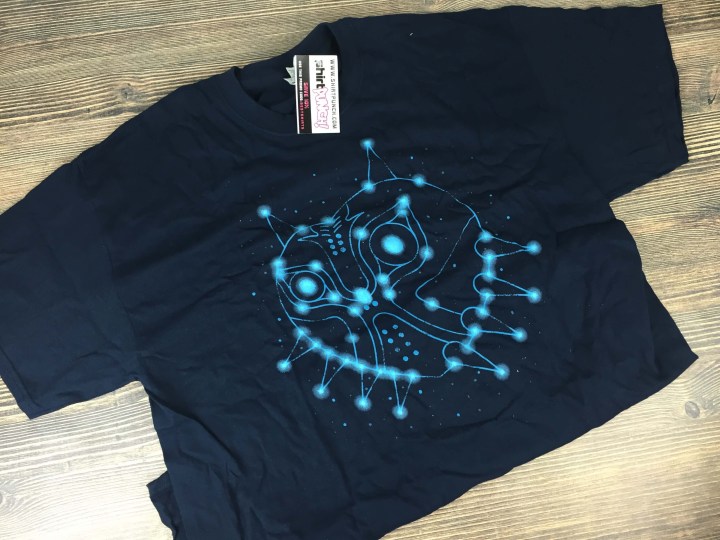 Majora's Mask Constellation Shirt: Glow in the dark for the win! Majora's Mask lights up the Hyrule sky for real!
 Shirt Punch sells the shirts from its catalog at $20 apiece, so this is a pretty good value! However, they also have daily deals for $10 shirts (this is where I spend all my ShirtPunch vouchers from our other blocks), so it's not quite as fantastic – but you still get at least $50 in shirts for around $40, inclusive of shipping, and Shirt Punch shipping is $6 a pop, so it's a relative bargain. I'll probably spend my vouchers on new POPs or some other accessories they have in their store, because our family is pretty topped up on shirts at the moment, but I like the additional value the voucher provides.
I loved the designs on the shirts. As for the shirt quality, these were all Gildan Heavy Cotton shirts which are the non-fitted style. I prefer Gildan SoftStyle, which you will receive if you subscribe to the "fitted" version (I recommend!).
What did you think of the items in this month's Shirt Block?
Save 15% on your first month! Use coupon code  HelloSub16. Enter this coupon after the green review order button. Choose a longer subscription instead of the code for better savings – and try EARLYBIRD20 for 20% off!
Visit Shirt Block to subscribe or find out more!
The Subscription
:
Shirt Block
The Description
: Shirt Block brings you 5 Exclusive T-shirt designs delivered to your doorstep every month for just $29.95. Valued at over $100, Shirt Block will keep you looking hip without breaking the bank.
The Price
: $30.00 per month