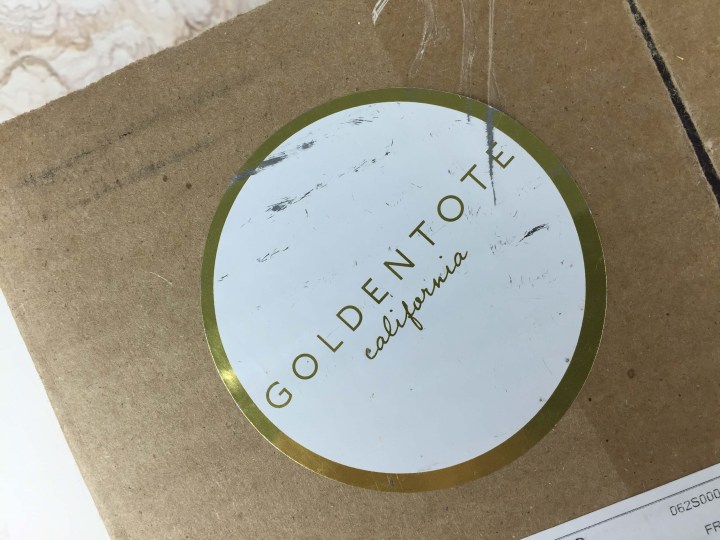 Golden Tote is a monthly fashion grab bag – Get new pieces monthly that are fashionable, seasonable, and affordable. When you pick the $149 tote you select two pieces and then you get 5-7 pieces with a total value of up to $600! When you get the $49 tote you pick one item and get 2 (or sometimes 3). Unlike regular subscriptions you have to purchase it every month, but you can return it. If you decide to keep part of your tote, any kept 'chosen items' will be sold at boutique price and surprise items for $35.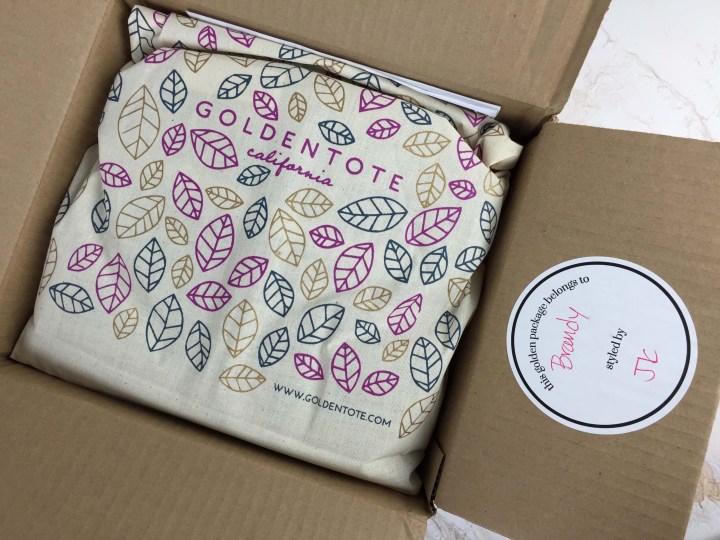 This is a review of the $149 tote. Note that you get free shipping at Golden Tote if you spend $149 or more, but regular shipping charges are $5.95.  There will also be a returns process so you can see the cost to keep each item in your tote.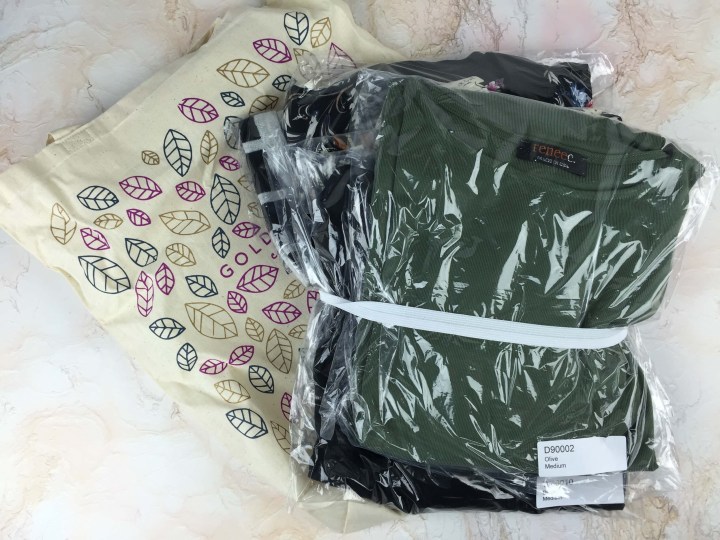 The items are neatly packed in their individual plastic.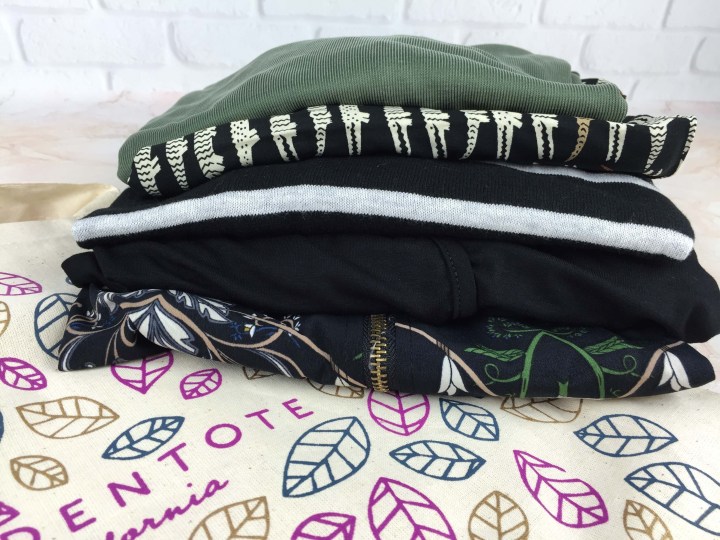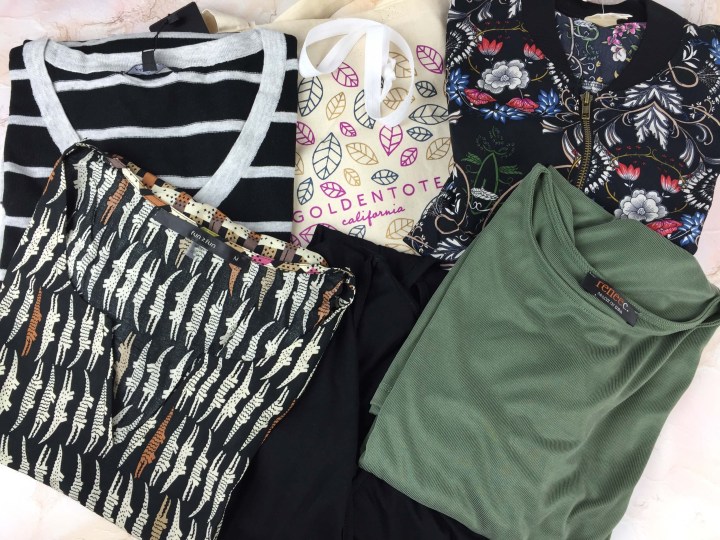 Everything in my box! I have to admit, I wasn't thrilled right off the bat.
The tote itself is fun!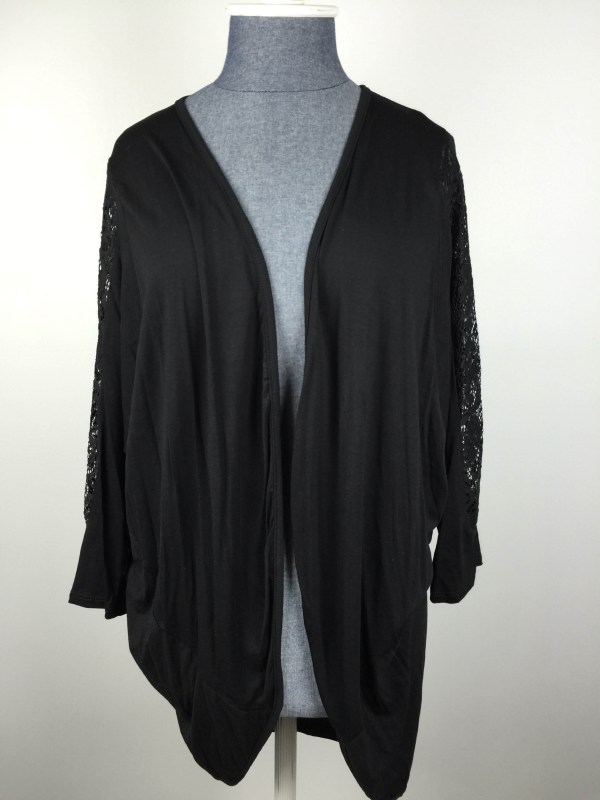 Gilli Dolman Cardigan with Lace Sleeves ($40) This is a great cardigan with beautiful lace sleeves. Unfortunately for Golden Tote, I have a very similar lace kimono from Happy Rebel box (that's just a tad more fabulous).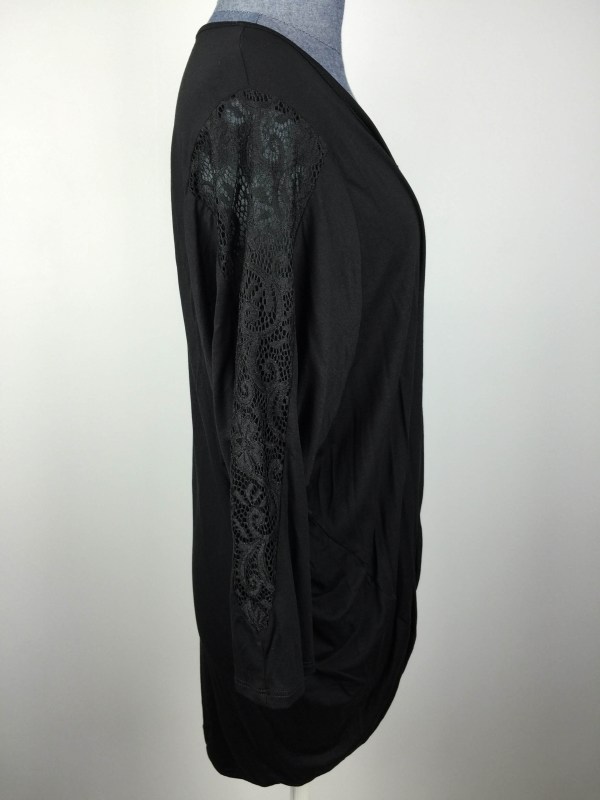 This is a fun look, and definitely my style. Almost kept it!
The Bomber Jacket in Black ($60) I loved this jacket! I think the vintage french/Elizabethan (really what is this pattern's style influence?!) pattern is fabulous, I love the zipper, and I think the bomber is everything for fall. It's fantastic and was my chosen item.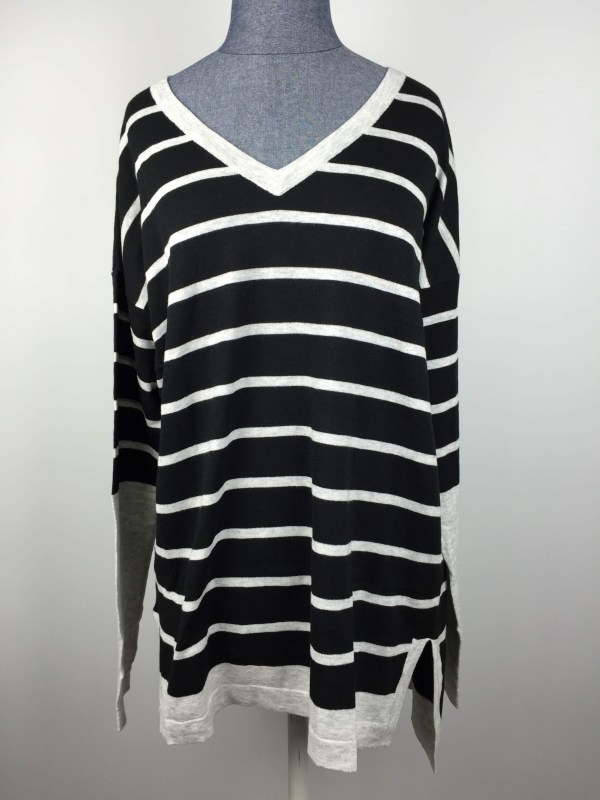 Stripe it Lucky Sweater ($45) I'm not sure why I picked this one as my chosen item, because I don't like the faux layered look (that doesn't even look faux-layered). I do love the neckline!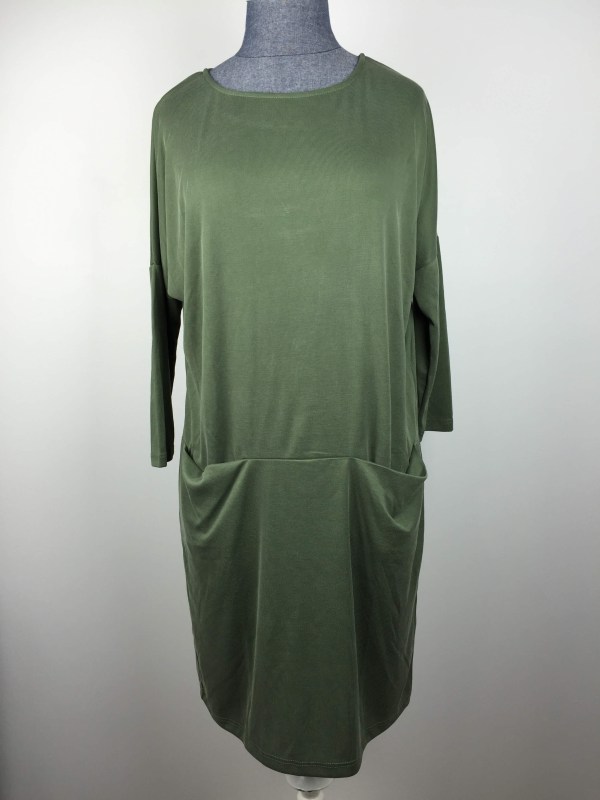 Renee C Shift Dress with Apron Pockets ($40) And, apologies to anyone who has different tastes than I do, but I hated this. I hated the color as soon as I saw it, and in no way should someone with my body type ever wear a dress styled like this with those baggy waist pockets!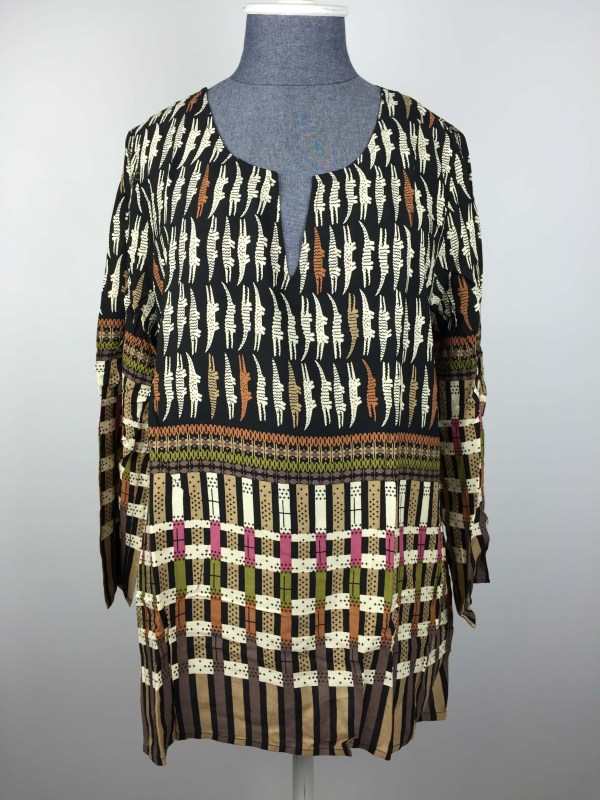 Fun 2 Fun V-Neck Alligator Print Top ($40) #nope.
Unfortunately it just wasn't worth it to keep this box – it would've been $145 to keep the cardigan, bomber, and sweater. I ate $16 in return shipping and sent the entire thing back. Golden Tote had sent out a satisfaction email ("reaching of for feedback") and I explained that I was returning the whole box because of the fail with the 2 items, and they wrote "I'm so sorry to hear that you didn't like some of your items! We always try to do our best, though it's of course not a guarantee that you are going to like everything :/ We hope your next one will be more successful!" While that's true, I wish they would have done some trouble shooting with my profile, but they didn't seem to care – so I'm not entirely sure why they bothered soliciting feedback.  On the other hand, this isn't much different than eating a $20 styling fee from Stitch Fix if you don't like anything, but I feel like Stitch Fix puts way more effort into making my box a success.
I was really bummed how this box turned out, because I wanted half the chosen items for September!  Props on the shipping time though – I got my tote in less than a week. I'm thinking about biting on the Fall Puella Gold Edition Tote though! I don't have the details yet but I do know they are doing things differently this time with the Gold edition.
Visit Golden Tote to subscribe or find out more!
The Subscription
:
Golden Tote
The Description
: Golden Tote is a clothing surprise bag. Each month you'll get either 5-7 clothing and accessories picks in your tote ($149) or 2-3 items ($49).In creating your Tote, Golden Tote allows you to select one item out of two for your first item ($49 tote) and two out of four for the larger tote. The Tote itself is reusable lightweight canvas!Sizes XS-Large. No individual returns but you can regift or exchange with friends. Alternatively you can return your entire order but you cannot return a single item or two.
The Price
: $49.00 per month