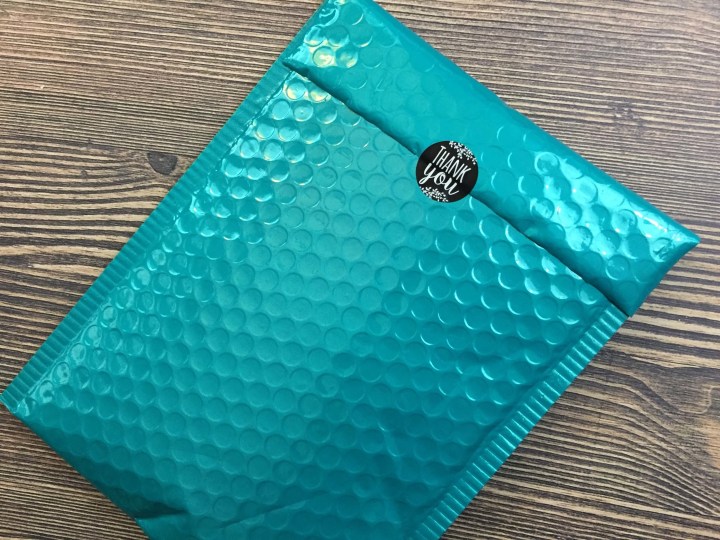 Scenteor is Canada's answer to fragrance subscriptions like Scentbird, where you are able to choose an atomizer's worth of a fragrance to test and enjoy. As someone who loves perfume but hates commitment and can never finish a full bottle, I've been jonesing for a sub like this for ages. Scenteor has actually been around since the summer, but I only became aware of it recently. Shipping is free in Canada, $3.49CAD to the US.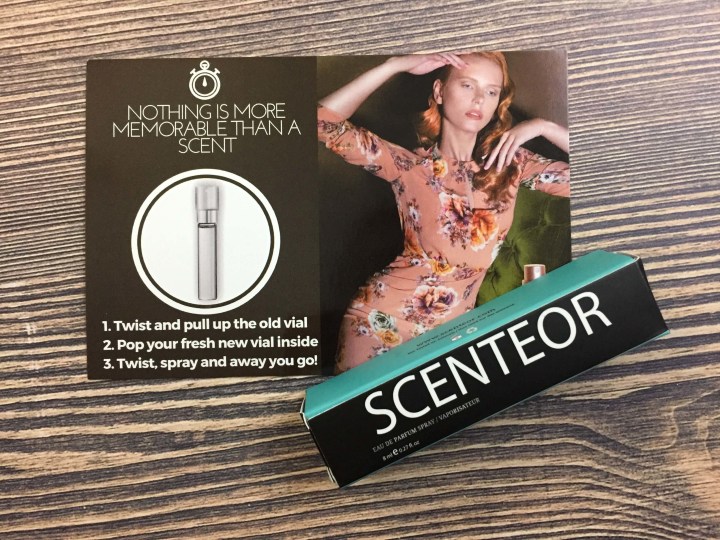 First look! Your first month includes your atomizer and a velvet pouch to keep it in. Subsequent months will just include the refill. Since this is my second month, I was sent my refill as well as instructions on how to swap out the scent.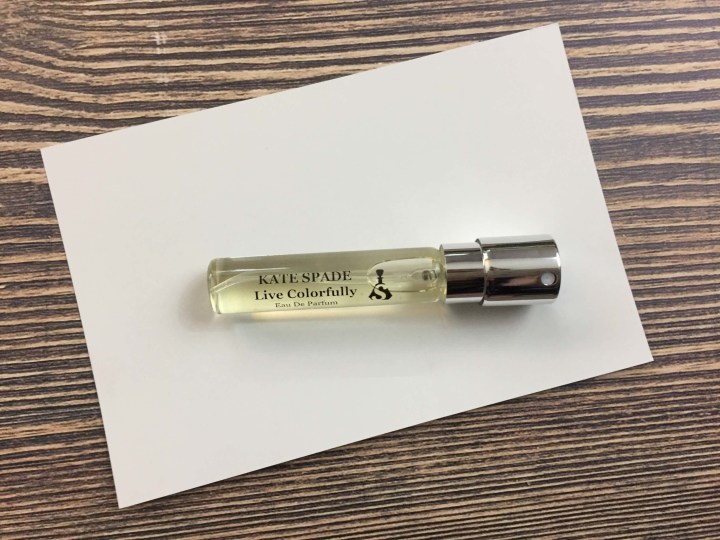 I finally received the Kate Spade fragrance I'd been hoping for after some confusion around how the wishlist queue works. Live Colorfully is a fragrance with the following notes:
top notes: mandarin, pink water lily and star anise
heart: tiare flower, golden gardenia and coconut water
back notes: sheer amber, musk and tahitian vanilla
I really like this scent; I first smelled it on a coworker and fell in love. The tiare flower is really the star of the fragrance for me; it's heady and sweet and this is probably more of a summer fragrance, but I don't care — I love it and am excited I can wear it without breaking my bank account.
Have you tried Scenteor yet? Get 25% off your subscription on your first month with coupon code  helloboxes25.
Visit Scenteor to subscribe or find out more!
The Subscription
:
Scenteor
The Description
: SCENTEOR aims at offering a unique scent journey to everyone without having to spent hours searching for perfumes/ colognes at the department stores.  $17.99 CAD per month!
The Price
: $14.08 per month