Scenteor is Canada's answer to fragrance subscriptions like Scentbird, where you are able to choose an atomizer's worth of a fragrance to test and enjoy. As someone who loves perfume but hates commitment and can never finish a full bottle, I've been jonesing for a sub like this for ages. Scenteor has actually been around since the summer, but I only became aware of it recently.
Registration is painless, but I did run into some snags once it came time to choose my fragrances. The catalogue of over 250 fragrances loads a bit slowly, and there's no fast way to quickly add fragrances to your queue from the main index; you have to click through each fragrance before you can like it (which sends it into your queue). Additionally, while I assumed it would be a first in first out system in regards to priority, it's the exact opposite — your most recent like is your scent of the month. Hopefully in the future there will be a way to see what's in your queue, in order, and shuffle around as needed.
First look! Your first month includes your atomizer and a velvet pouch to keep it in. Subsequent months will just include the refill.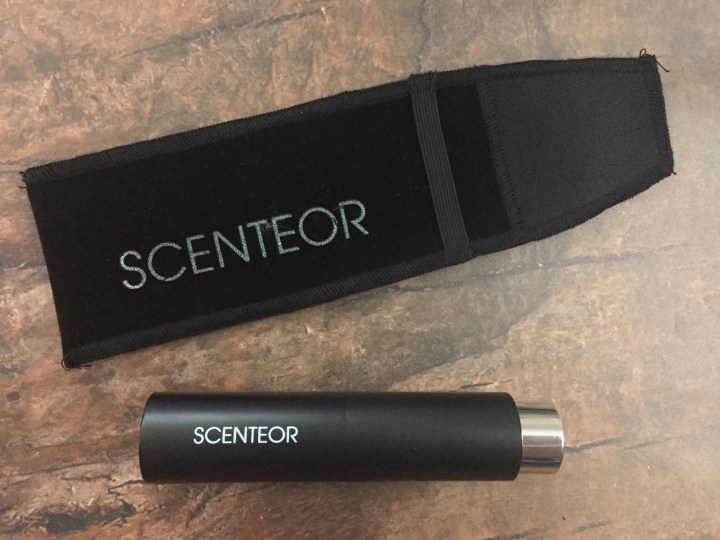 The atomizer is sturdy and feels well made. I did have some issues getting the refill out of the case, but I have butterfingers so that's likely why.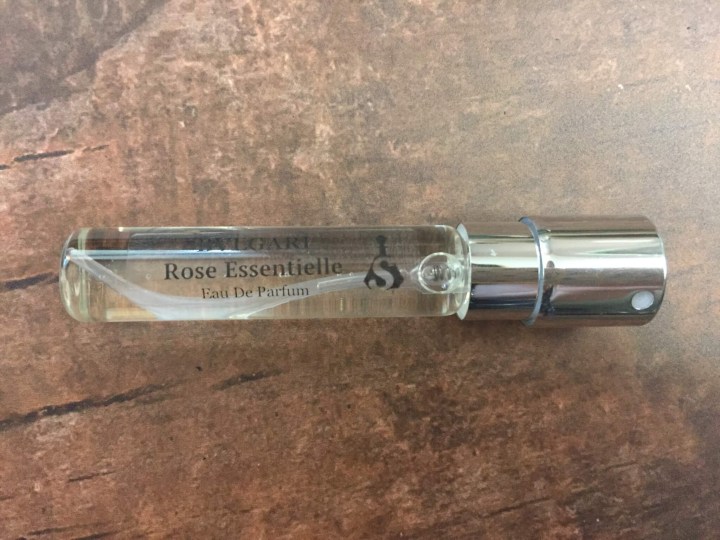 My perfume was BVLGARI Rose Essentielle. Not going to lie, I was expecting a Kate Spade perfume I had been dying to try so I was a bit confused and disappointed. Rose Essentielle is a perfume I like, but have already tried, so I wanted something new.
Top note: Ottoman Rose
Heart: Prelude Rose, Blackberry
Base note: Patchouli
Rose Essentielle is a lovely rose scent; it has a slightly soapy finish once it's dried down but I think it smells clean and crisp and really like it.
Scenteor has some kinks to work out in its infancy, but it's still exciting to see a subscription like this finally hit Canada, and I'm crossing my fingers that my queue is sorted so I get my Kate Spade fragrance next month for my next review!
Have you tried Scenteor yet? Get 25% off your subscription on your first month with coupon code  helloboxes25.
Visit Scenteor to subscribe or find out more!
The Subscription
:
Scenteor
The Description
: SCENTEOR aims at offering a unique scent journey to everyone without having to spent hours searching for perfumes/ colognes at the department stores.  $17.99 CAD per month!
The Price
: $14.08 per month