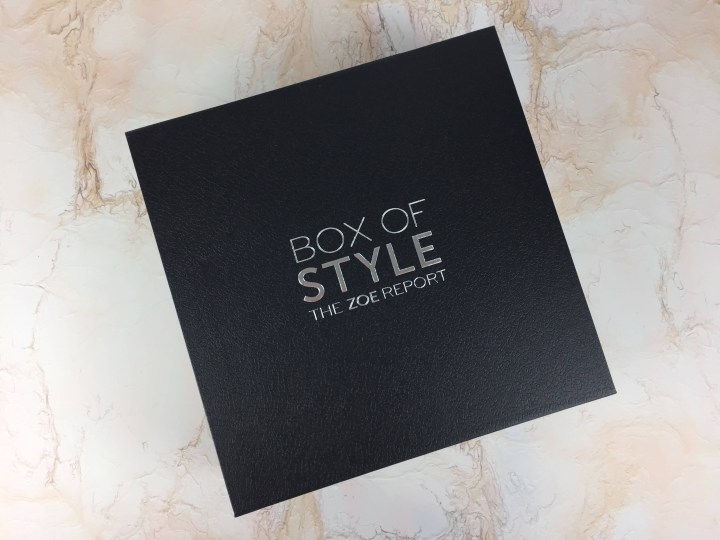 Box of Style by Rachel Zoe is a fashion, beauty, and lifestyle quarterly subscription box from Rachel Zoe.  I love subscriptions like Popsugar and this is definitely a great one – every box is like a limited edition box from Popsugar, except with more of a focus on fashion.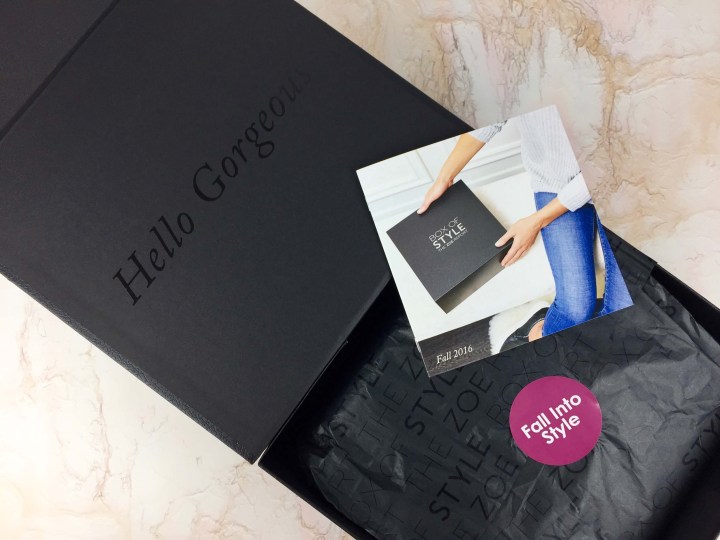 FYI – this box is still available – you can save $10 with code WINTER25 (and enter the giveaway!).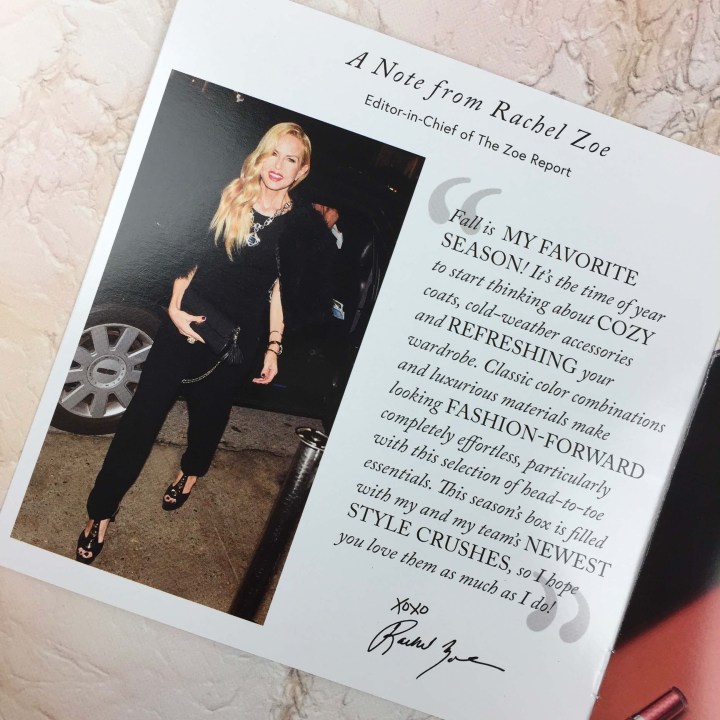 A note from Rachel Zoe:
Fall is MY FAVORITE SEASON! It's the time of year to start thinking about COZY coats, cold-weather accessories and REFRESHING your wardrobe. Classic color combinations and luxurious materials make looking FASHION-FORWARD completely effortless, particularly with this selection of head-to-toe essentials. This season's box is filled with my and my team's NEWEST STYLE CRUSHES, so I hope you love them as much as I do!
Every item has its own page, a note from Rachel Zoe on why she loves it, and usually 3 styling tips. So helpful!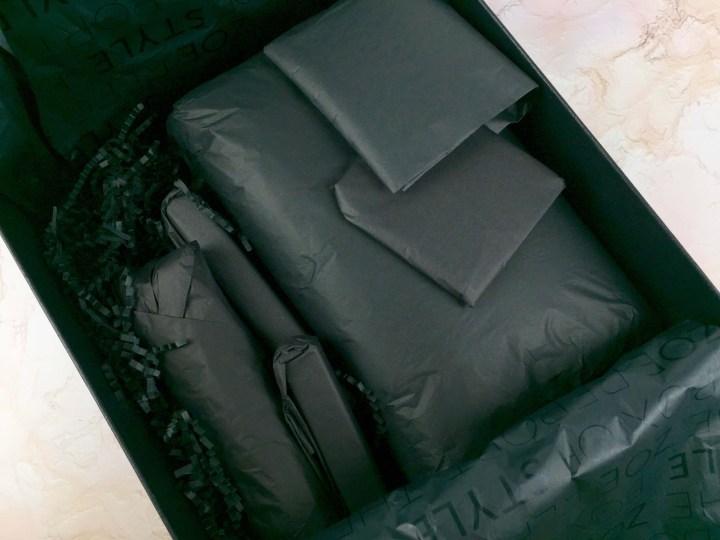 Everything is individually wrapped. It is so fun to open and so pretty!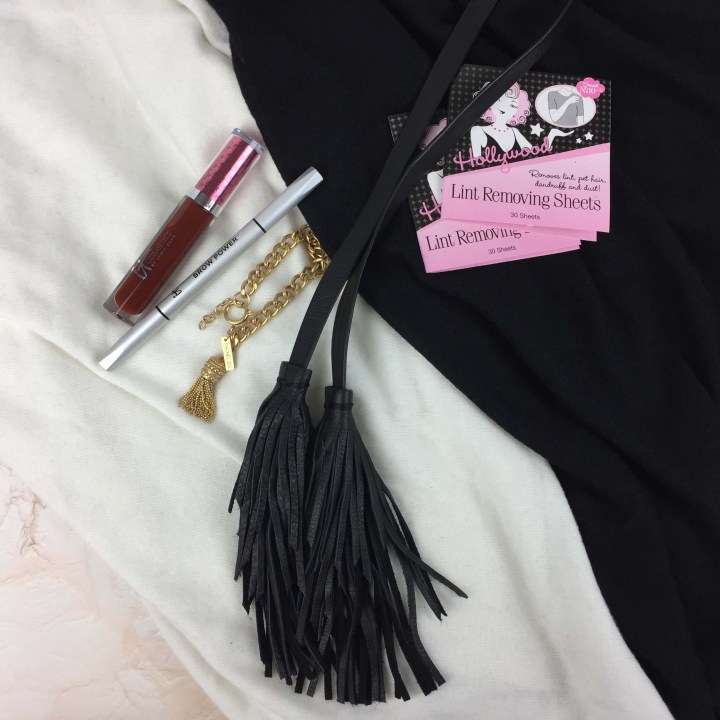 And here's everything in the box!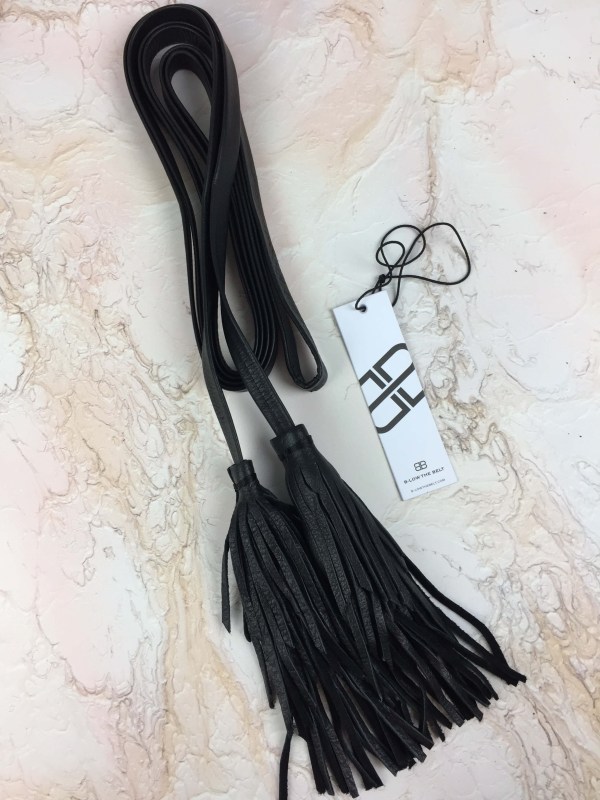 B-Low The Belt Gatsby Wrap Belt ($105) This leather belt has nice fringey tassels. It's about 85″ exclusive of the tassels and made to bring some fall style to your wardrobe. Including the tassels it's nearly 100″ long!
Wrap this belt twice around any voluminous piece that needs a bit of definition and you're set.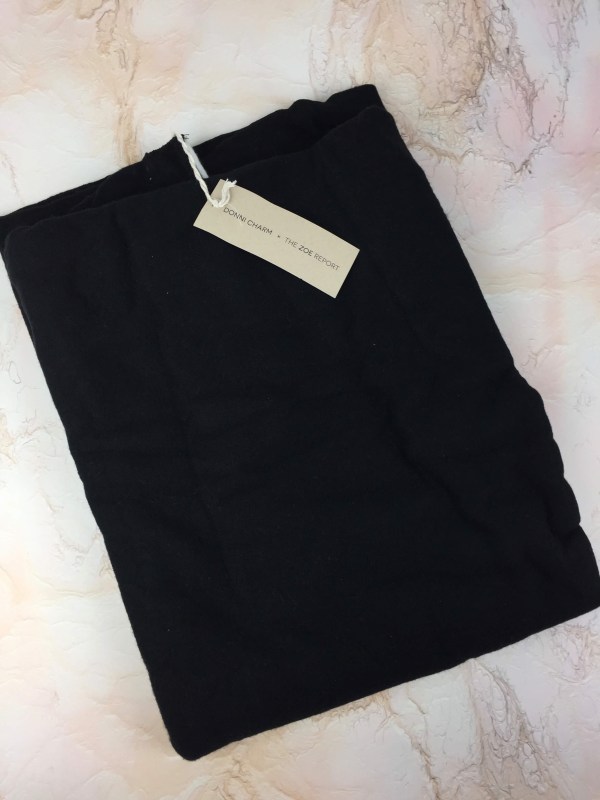 Donni Charm Wonder Cape ($197) This cape was made exclusively for this box – and it's so astonishingly soft!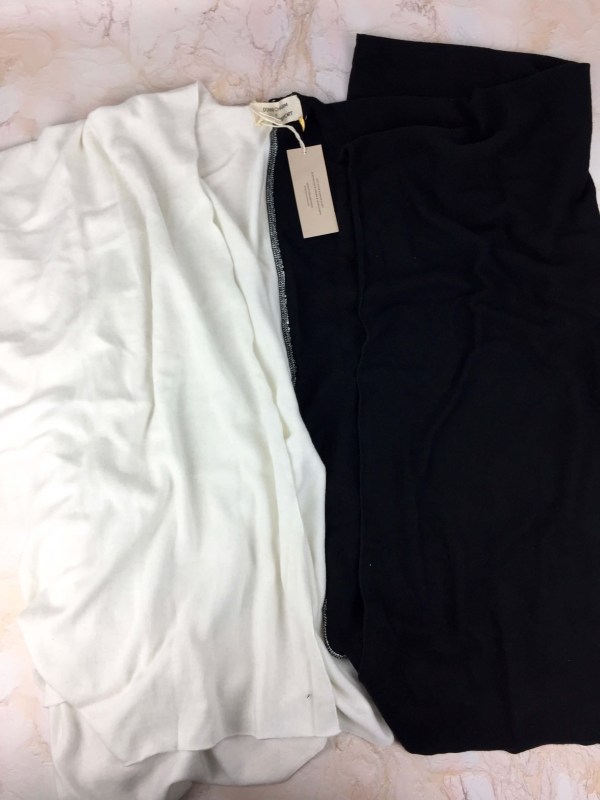 It's also incredibly large and impossible to photograph flat!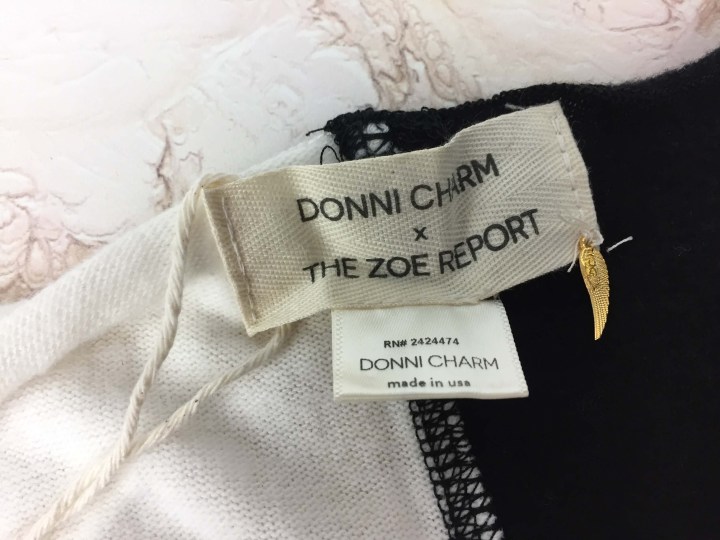 The tag bears the designer's signature wing charm.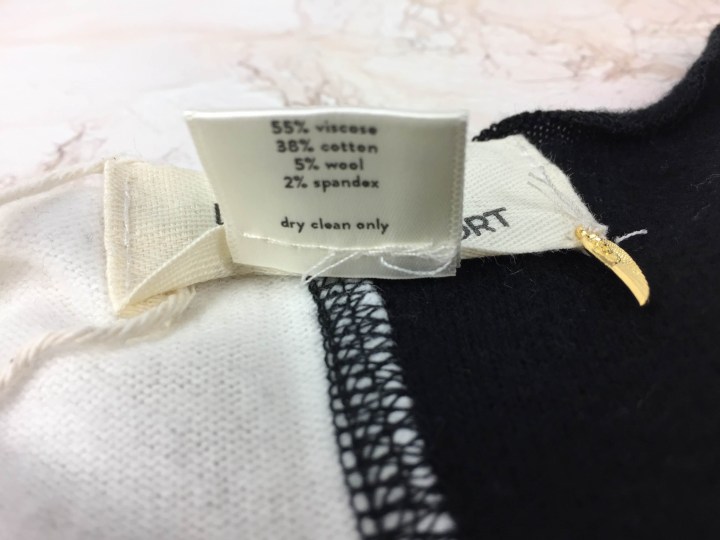 The cape is made in the US and is dry clean only.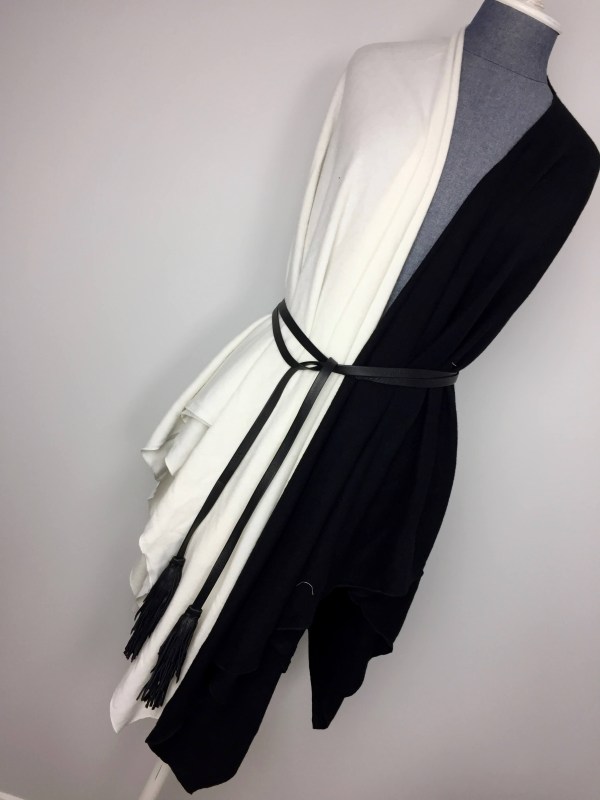 You can try a chic catwalk style with the colorblocking….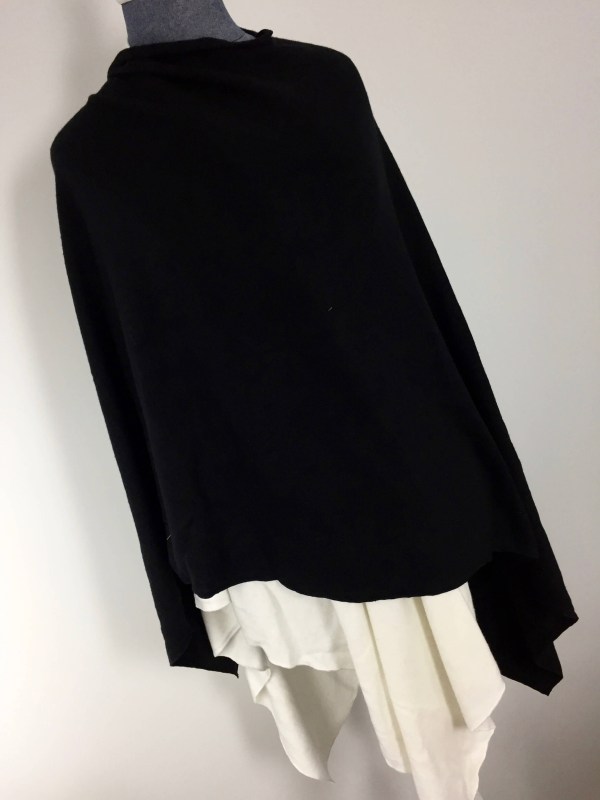 Or go for more of just one color. I think this is a great piece to keep me warm at my desk!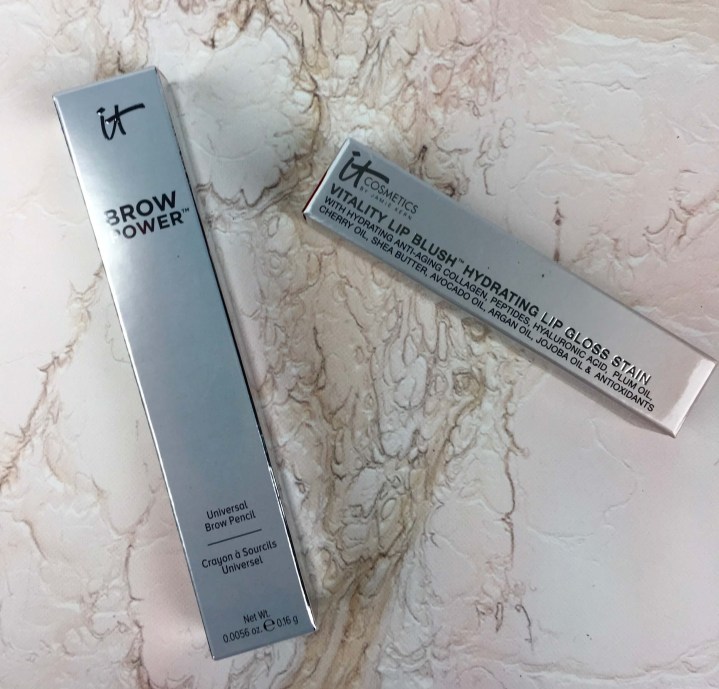 IT COSMETICS Brow Power Universal Eyebrow Pencil ($24) A nice waxy brow pencil and a brush on the other side to get them just perfect. The color is universal taupe and it's designed to adjust to your shade by how hard you press! This pencil covers grays and I'll certainly be using it up – I just colored my hair and I'm feeling a little uneven! Paraben-free, fragrance-free, phthalate-free, sulfate-free.
IT COSMETICS Vitality Lip Blush Hydrating Gloss Stain ($24) This glossy lip stain is marvelous! The gloss is beautiful and I was surprised how much shine there was – and how much color was left behind! Subscribers were able to select their shades and I picked Wine Berry Flush!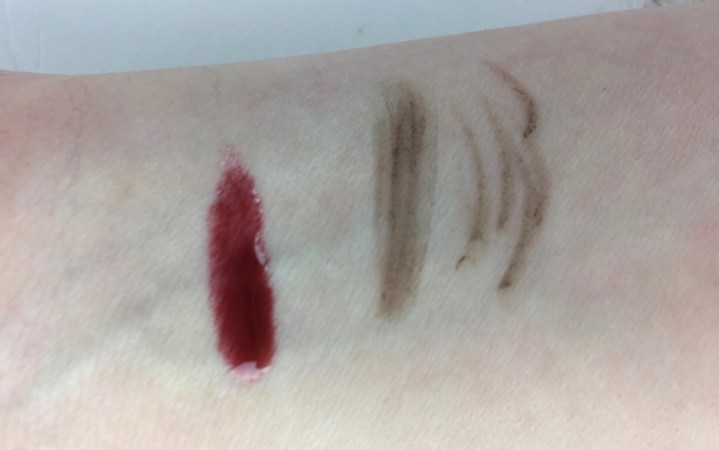 And here's swatches of the colors! The gloss is designed with collagen, peptides and hyaluronic acid for plumping and plum oil, cherry oil, shea butter, avocado oil, argan oil and jojoba for hydration.
Rachel Zoe Tassel Bracelet ($95) It's nice to see an item from RZ's collection in this box. It features a somewhat brassy gold finish that's great for the season, a large round clasp, and a tassel.
I'm not crazy about tassels in general (and I was thankful they didn't go full-tassel in this box), but I think I'll enjoy this bracelet if I add some charms to it. The great thing about subscription box items is that you can make them your own style!
This bracelet will look great stacked with the perennially favorite Alex & Ani charm bracelets too!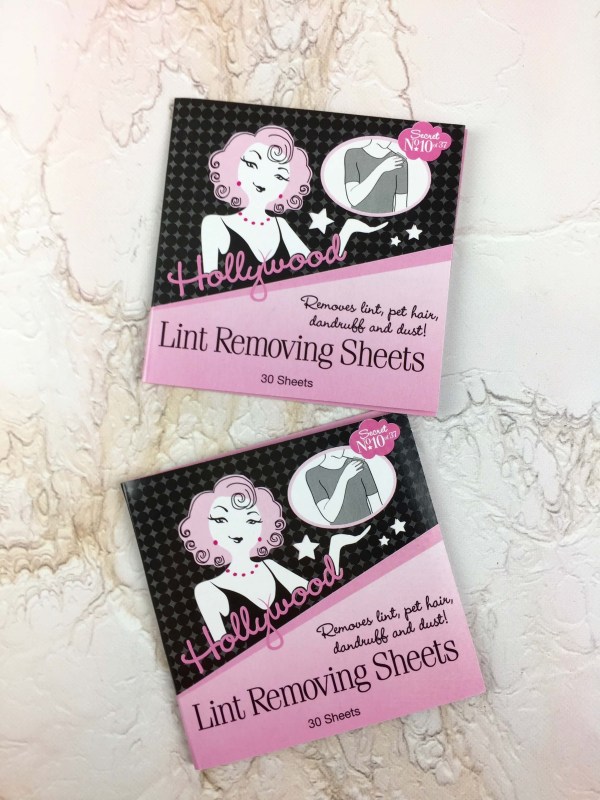 Hollywood Fashion Secrets Lint Removing Sheets ($6) This brand appears in nearly every Rachel Zoe box, and it's great to have these stylist secrets delivered to your door!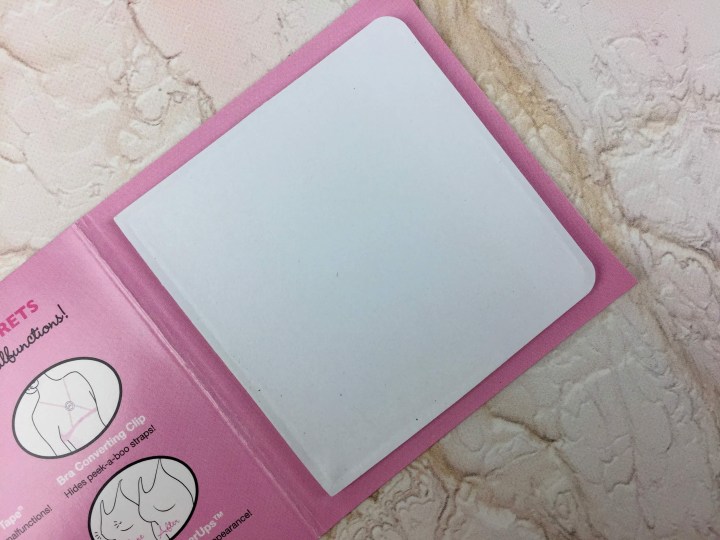 I really like the form factor – you can slip them into a small bag.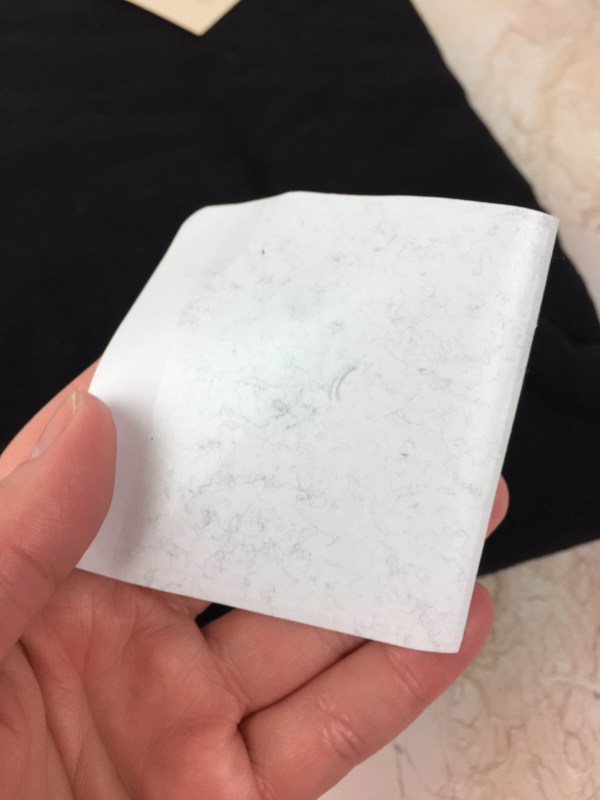 I'm not a big de-linter, but maybe I will be with these guys!
This box contained some really nice high quality pieces to work into your fall wardrobe, plus excellent cosmetics. At $451, the value is truly substantial. Although the tassels are on-trend for fall, with the black and white color scheme it felt a bit more like a winter box to me. I'm curious to see what winter will bring! One thing of note – Rachel Zoe seems to take particular care to make this box accessible to all women – including accessories and fashion items that will look fabulous on plus-size women!
What was your favorite item in the Box of Style? Did you love it? The Fall Box is still available – use code WINTER25 to save $10 on your first box!
Visit Box of Style by Rachel Zoe to subscribe or find out more!
The Subscription
:
Box of Style by Rachel Zoe
The Description
: A curated assortment of the best fashion, beauty, and lifestyle items of the moment – and of course one styling tool to make sure you're looking your most glamorous all year-round. Every box has at least $300 in value and is curated by Rachel Zoe.
The Price
: $100 per quarter
See
Box of Style by Rachel Zoe
in the Hello Subscription Box Directory!
The Categories
:
Subscription Boxes for Women
,
Women's Clothing & Fashion Subscription Boxes
,
Women's Lifestyle Subscription Boxes
.
The Reviews
: See all our
Box of Style by Rachel Zoe Reviews
.
The Spoilers
: Check out
Box of Style by Rachel Zoe Spoilers
.