Pro Wrestling Loot delivers collectible items from the world of professional wrestling. This box is $19.99 per month + $6.50 shipping.  The items come from the major wrestling companies and also from some of the independent federations.  Each month has a different variety of items so let's take a look at what this month had to offer.
As you can see, there are items from a multitude of wrestling companies.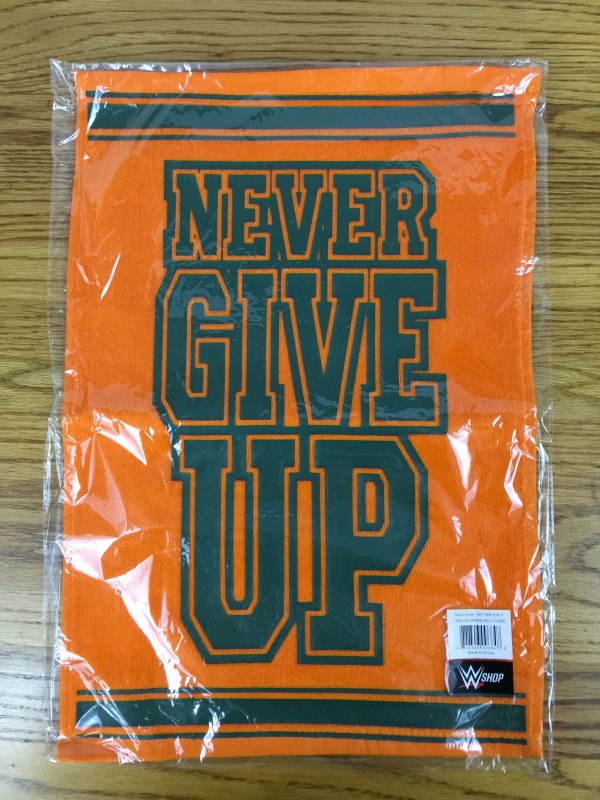 John Cena "Never Give Up" Towel.  John Cena is everywhere; in the ring, on TV, and in the movies.  This towel touts one of his most famous and inspirational mantras.  My niece is one of his biggest fans so I know exactly what she's getting for her birthday next month!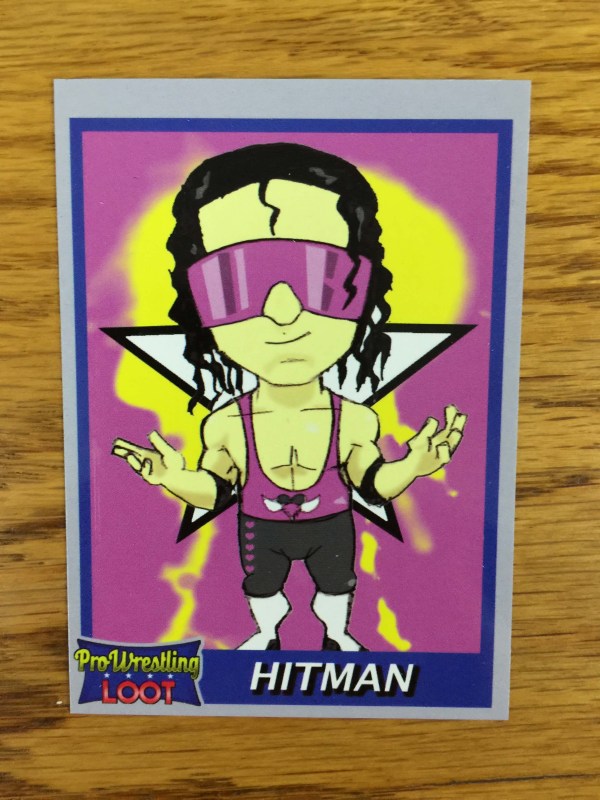 Hitman Trading Card.  Based on Bret "Hitman" Hart, one of the greatest technical wrestlers to ever step inside the squared circle.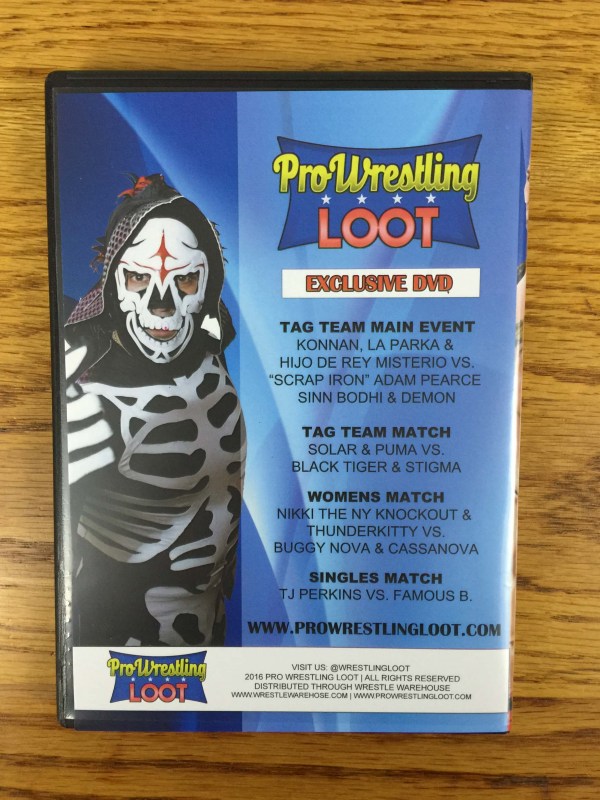 Pro Wrestling Loot DVD.  This DVD has wrestlers from all over!  Many recognizable and others that you should recognize!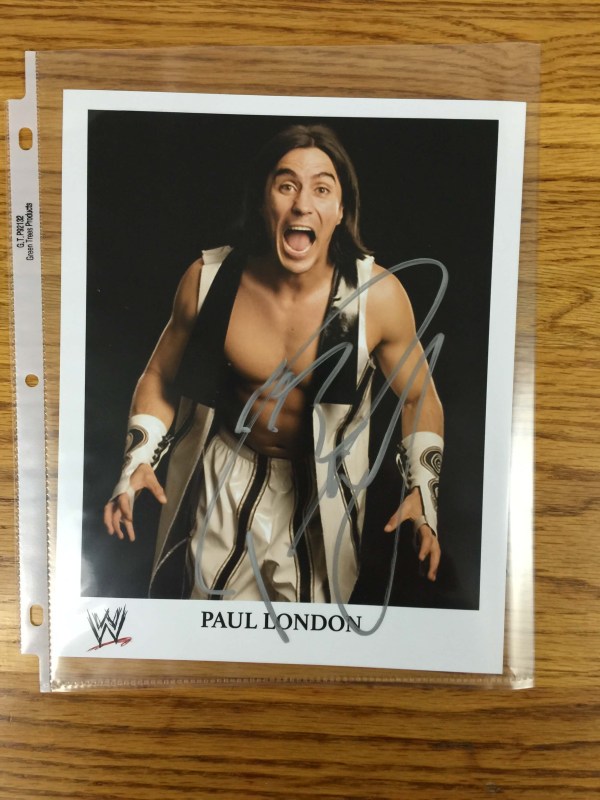 Paul London – Autographed 8×10 Photograph.  Paul London has been around for quite a while and he has been everywhere!  It's great to receive this autographed photo.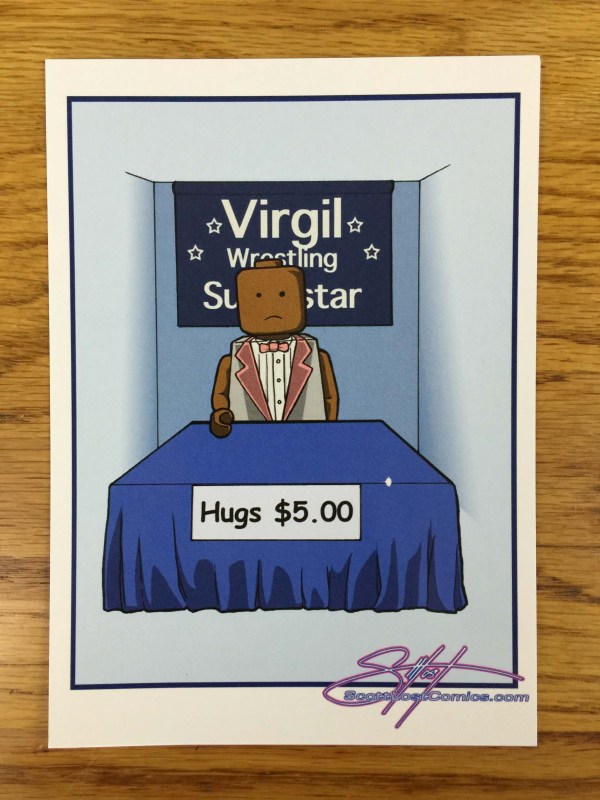 Sad Virgil Print.  He looks like a Lego figure but sad nonetheless.  Virgil was best known as "The Million Dollar Man" Ted Dibiase's bodyguard in the late 1980s.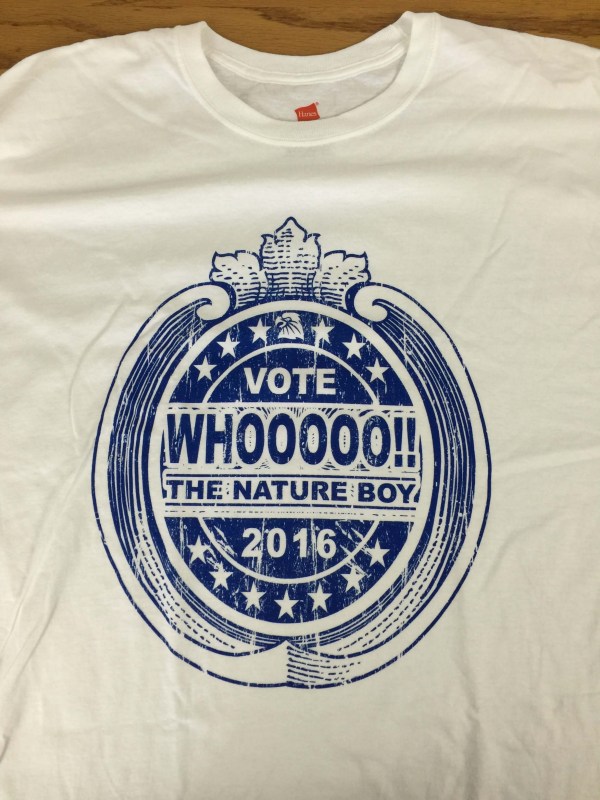 Campaign T-Shirt.  Pro Wrestling Loot wants you to vote for Ric Flair in the upcoming election.  Sure, why not?  Woooo!!!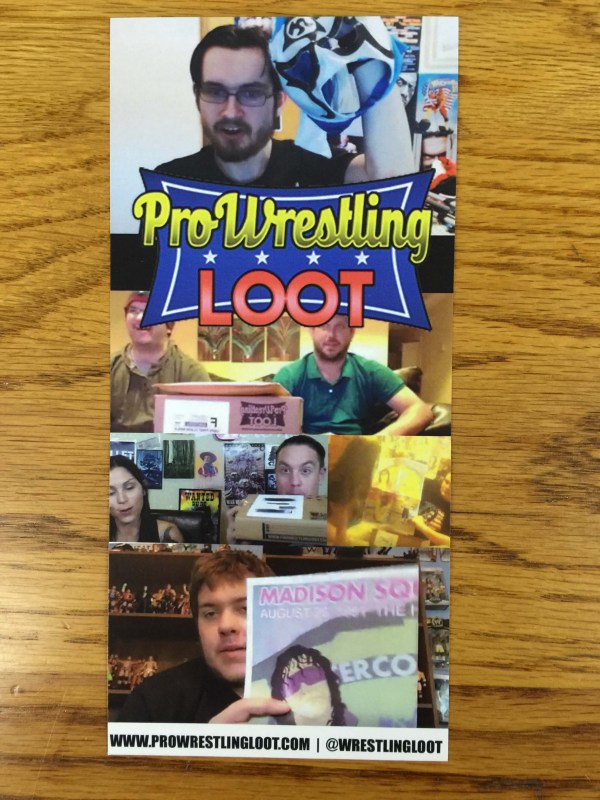 Pro Wrestling Loot Description Card.  It's a checklist and lets you know a little about the items you receive in the Pro Wrestling Loot Monthly Mystery Box.
This is such a fun subscription box.  If you're a fan of pro wrestling and want to get items from all over the wrestling landscape along with exclusive items then I'd suggest giving the subscription a chance.
Pro Wrestling Loot Coupon: Receive 10% off your first box with code SAVE10!
Visit Pro Wrestling Loot to subscribe or find out more!
The Subscription
:
Pro Wrestling Loot
The Description
: When you sign up for Pro Wrestling Loot, every month you will receive a box of carefully selected wrestling items.
The Price
: $17.99 per month