Planner Packs is a monthly subscription box of hand picked planner supplies! Decorating your planner is a big thing right now and you can do as much or as little as you would like. You'll receive planner addict supplies like pens, markers, stickers, washi, and other planner enhancement items!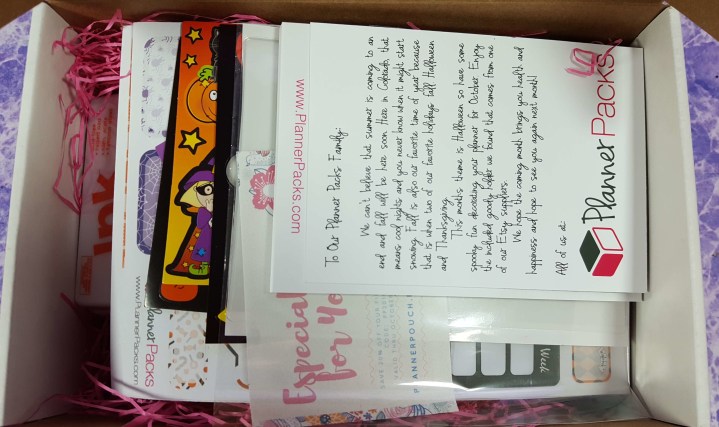 My first look inside the box.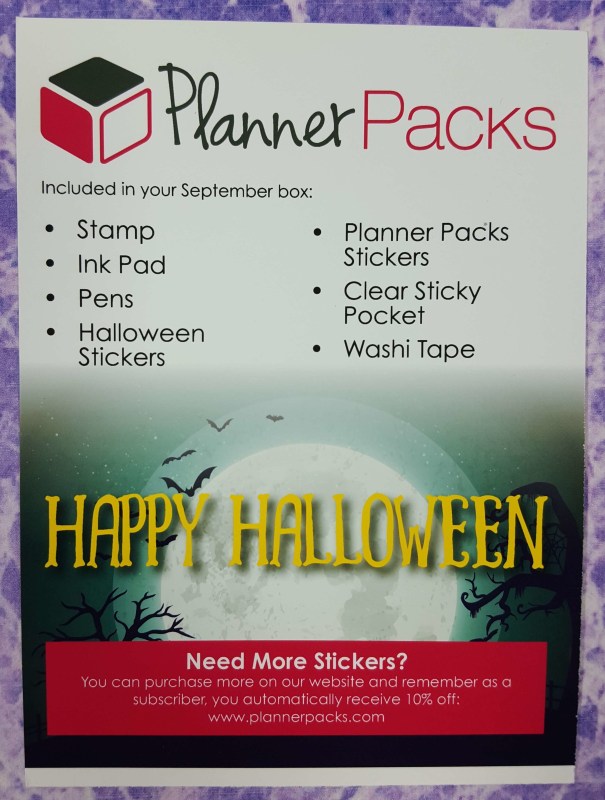 I was glad to see they continued with a note and a list of items. The theme for September is Happy Halloween. I like that they sent this a month ahead so I would have them when I go to work on October in my planner.
Everything that came the September box.
Halloween is my favorite holiday to decorate for and these stickers are perfect.  We do a whole scheme out in our front yard so I'm going to add these to the days we work on it. I love all the open squares and places to write and just use as extras.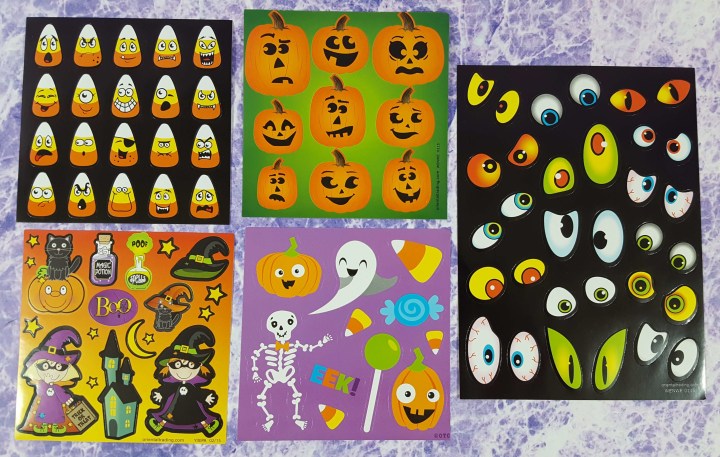 Lots of Halloween stickers in the pack this month. While these are cute they aren't exactly what I will put in my planner.  I will let my boys use these and create lots of fun pictures.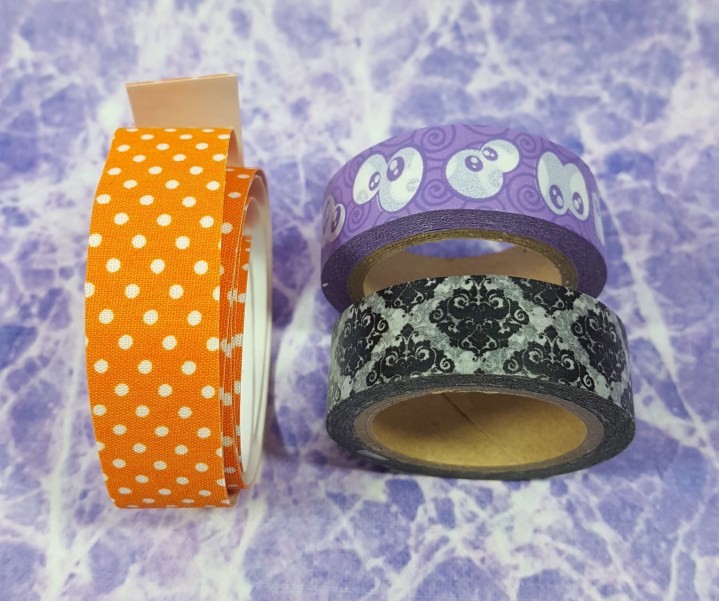 Look at the bright colors on this fabric and washi tape!  These came in little boxes but I took them out for pictures and then I  just put them right in my washi holder.  I'm a washi horder so these are ones I will for sure use.  I LOVE the purple google eyes tape.  Purple is my favorite color and then add the fun eyes and I'm all set.  The washi tape rolls are pretty large but the fabric is only about 1 yrd. That isn't a lot but since you are using it in  a planner you will only need a smidge of it so it will go a long way.
Ink It Up Orange Stamp Pad ($1.47)
Cute little stamps
Yay another ink pad and some stamps.  I am an ink pad snob so I won't use this one but I've already put it in my boys crafting stash however I'm loving these little stamps.  They are so cute.  There was a hint for a different stamp in this month's box however Planner Pack let us know that the company backed out so they had to substitute.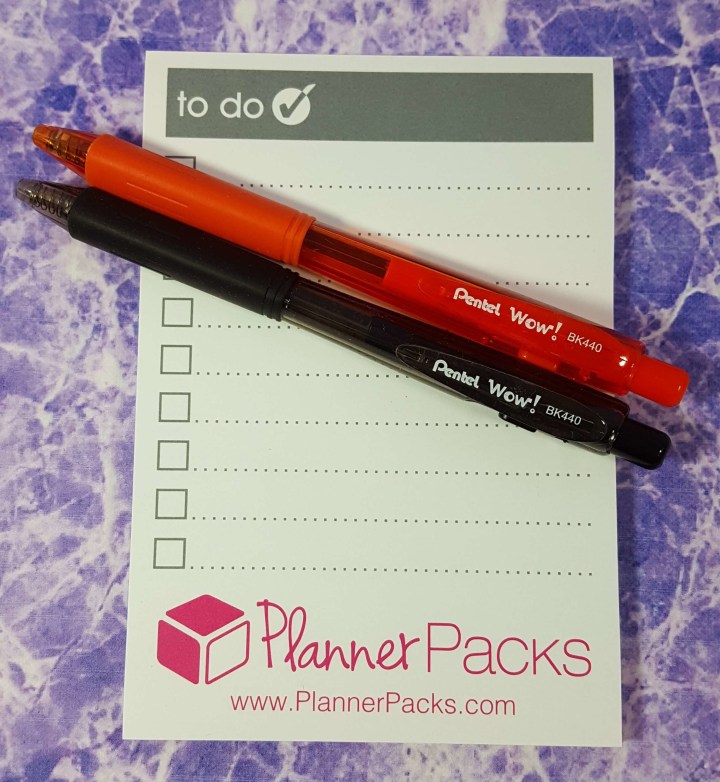 More pens and a cute notepad.  I love when my planner boxes send me pens since I like to change up my colors and these coordinate with the stickers this month.  I'm also a huge fan of all notepads and of making lists so this one is great.  I have it next to my desk already.
I'm liking the direction that Planner Pack has been taking the last couple of months. I like the planner stickers and the inclusion of stamps and ink pads.  The extra stickers are from Oriental Trading company and while not something I will use in my planner we will use them for other crafts and fun goodies so I'm ok with that.  I think they are working on their curation and I hope that they keep up the changes and the more customized feel of the boxes.
Did you get this month's Planner Packs?  What did you think of this month's versus the last couple of months?
Use coupon code CRATE15 for 20% off your first month of Planner Packs!
Visit Planner Packs to subscribe or find out more!
The Subscription
:
Planner Packs
The Description
: Have a cute box of hand picked planner beautification supplies delivered right to your door step every month! We search Etsy and many of our internet sources for great items and buy in bulk to pass the savings on to you. Generally, each box has a retail value of close to $30 or more and will always include washi tape, stickers, and pens as a base and then all our other great stuff on top of that. What a deal. We are one big family so we hope you'll join us!
The Price
: $17.99 per month