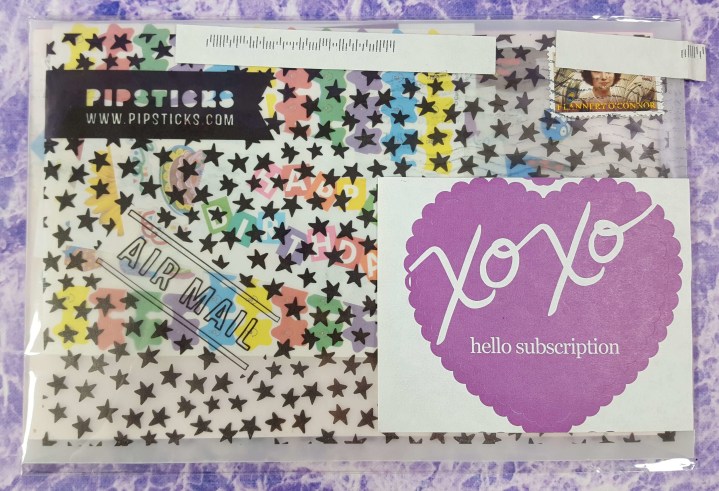 Pipsticks is a monthly sticker subscription, with choices of two sizes and "Pro" (adults) or kids subscriptions.  For either kids or adult the classic/full size is $14.95 per month and petite is $9.95. This is such fun packaging and I love the clear envelope (shown above) around the envelope that has the starts and airmail look (shown below).
Here's what you get with each subscription
Kids Classic: 15+ sheets of stickers, 1 post card, 4 sheets of craft paper
Pro Classic: 15+ sheets of stickers, 1 post card, 1 quote card
Kids Petite: 7+ sheets of stickers, 2 sheets of craft paper
Pro Petite: 7+ sheets of stickers, 1 mini quote card.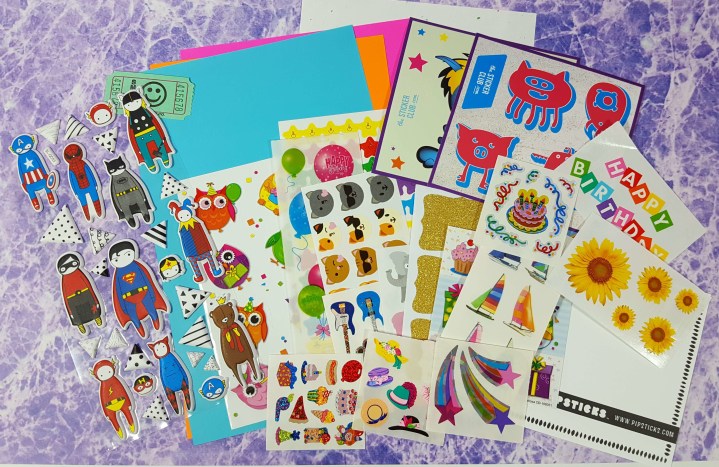 Everything in the September package.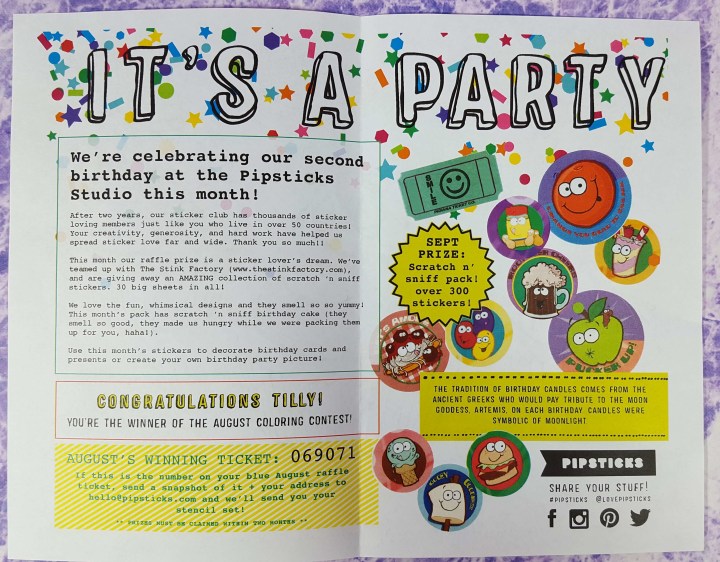 The information sheet for this month and Pipsticks is celebrating their second birthday this month! The promotion with the tickets is still going on and I did check and did not win from last month but again this month I put the date on the back of the new ticket so I can check again next month.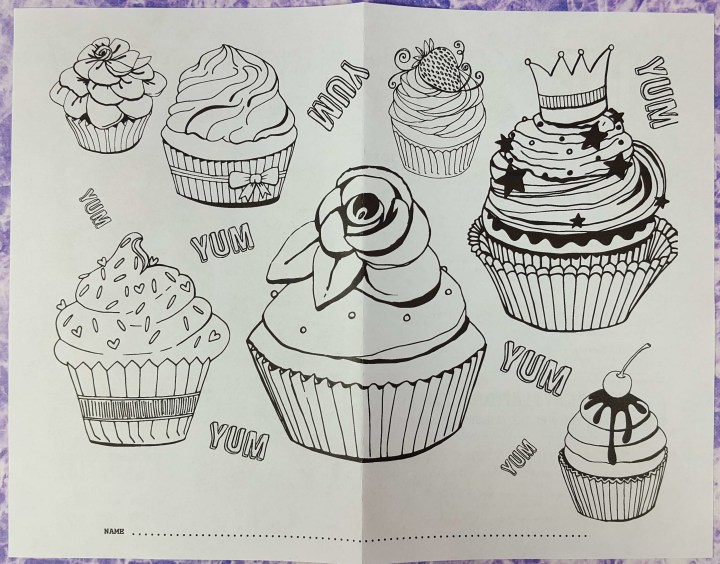 The back side of the paper has some really fun cupcakes to color.  We just went to a birthday party today and my youngest is so excited for all things cupcake so he can't wait to color these in.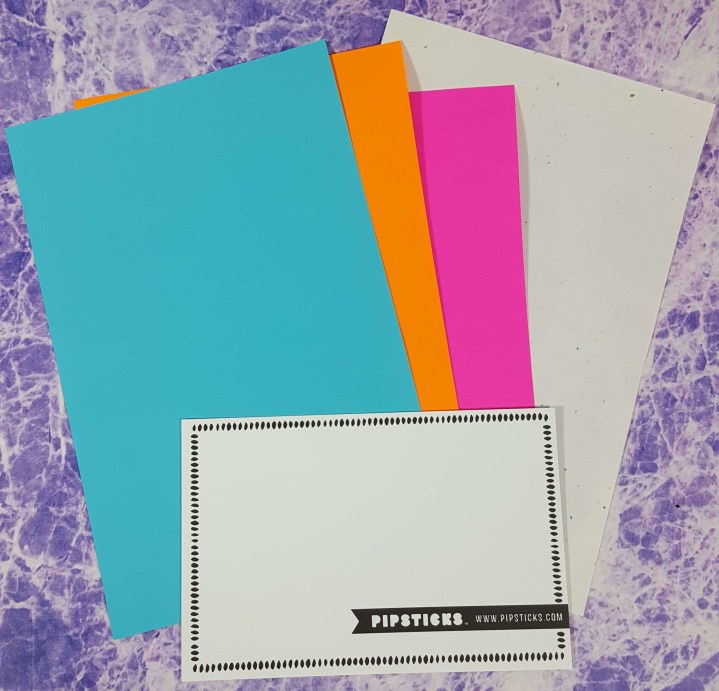 Some papers and a postcard for your creations. You can create on the papers or cut them up to use on other projects.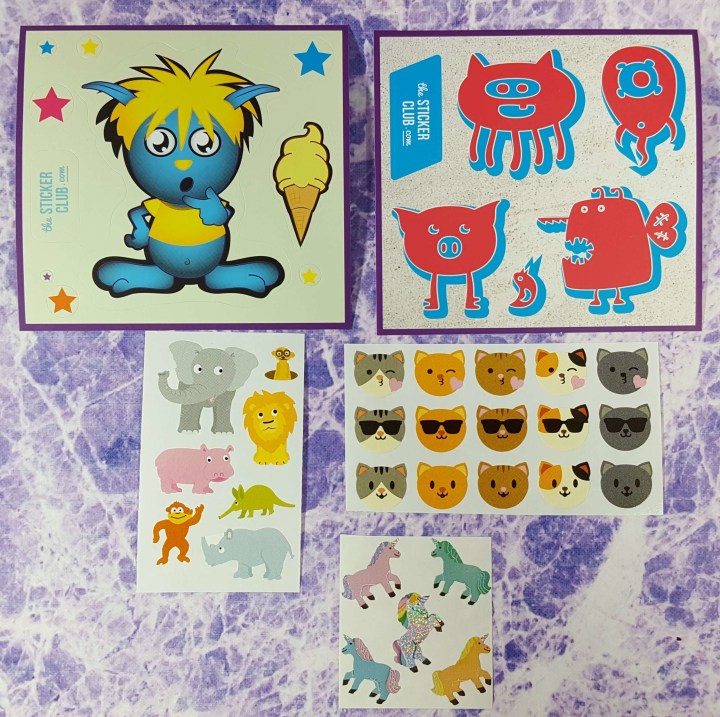 Some of the animal and alien stickers in the box.
Some of the random stickers this month. The glittery gold labels are all mine and I put them right in my planner goodies before I passed the rest of the stickers onto my son.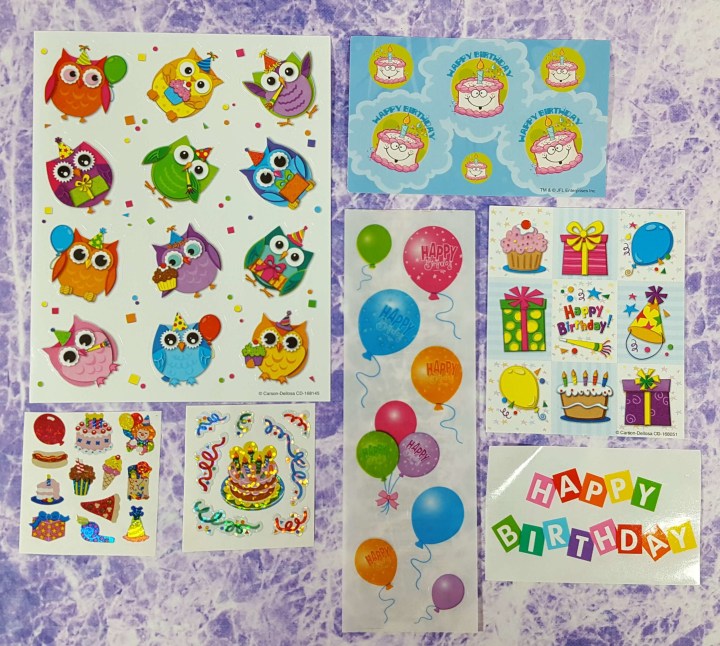 Keeping up with the birthday theme this month are some really fun stickers.  My boys love making cards for their friends birthdays and these stickers will go into that stash here.  I really think sometimes we could buy a card cheaper then they are making them for with all the goodies they add to the ones they make but it is all good since I love the uniqueness off them and I love their crafty sides.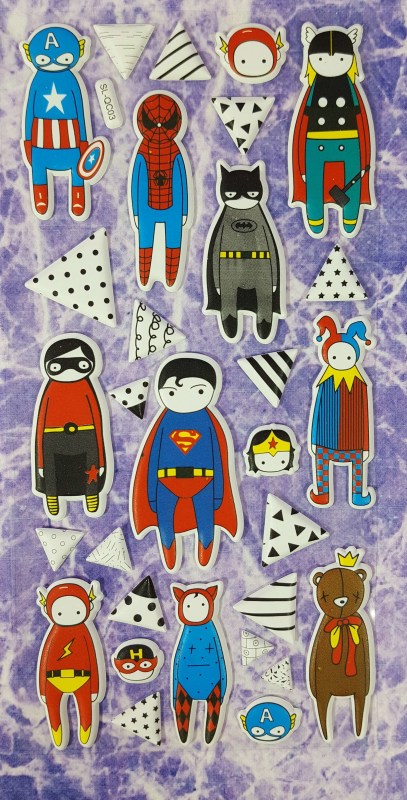 These might just be the best stickers ever!  We are huge DC and Marvel fans here and this pretty much has them all.  I have these set aside so that they aren't just stuck to a paper but I know we will grab them out for that special occasion.
Pipsticks is a great package each month. I mean really who doesn't love stickers?  This month really celebrated their birthday with great birthday stickers and then the superhero sticker set is just the best.  I could have gotten just that one and would have been so stoked. I would love to see more of these types of bigger puffy stickers every month as they would really add some interest to our artwork.
Are you a sticker addict? What did you think about Pipsticks? Save $5 on your subscription with coupon code FRIENDSROCK.
Visit Pipsticks to subscribe or find out more!
The Subscription
:
Pipsticks
The Description
: In this delightful sticker parcel, you'll find at least 15 sheets of different stickers (puffy ones, sparkly ones, sniffy ones) as well as a few crafty additions to keep you inspired and keep the little subscribers from sticking where they're not wanted. Family club pack also available!
The Price
: $15.00 per month