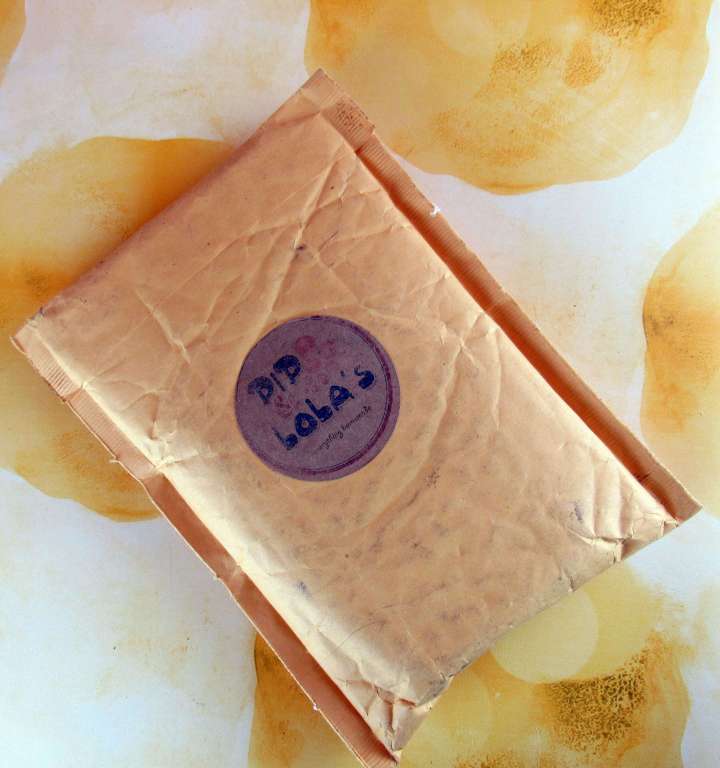 Pip & Lola's Everything Homemade Soapy Subscription Box is a customizable soap box! First, select the "Duet Better Package" (2 soaps) or the "Soaping Solo Package" (1 soap). Next, chose one of three options. The first option is the standard option of any soap from their 100 different varieties. The second option is the dude package which contains more "man-friendly" soaps and no floral scents.  The third option is the vegan package which will have soaps that do not contain goats milk, beeswax or honey in them. All options include body, facial, and shampoo soaps. Lastly, pick your payment option. Enjoy the wonderful world of soap!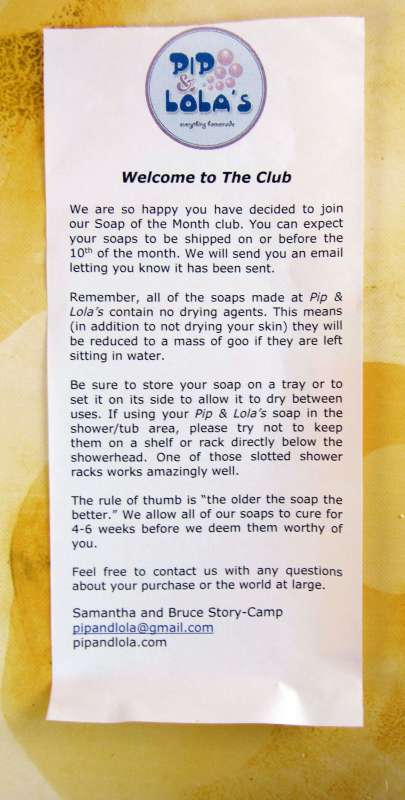 Often I hear that people do not like "soap" because it is drying. "Soap" sold in stores are much different than the type of soaps made by soapmakers. Pip & Lola's soaps do not contain drying agents which mean your skin will not dry out after using the soap.
Hey, dudes, this review is for you! Here are the items in the Pip & Lola's Everything Homemade Soapy Subscription September 2016 Dude Edition.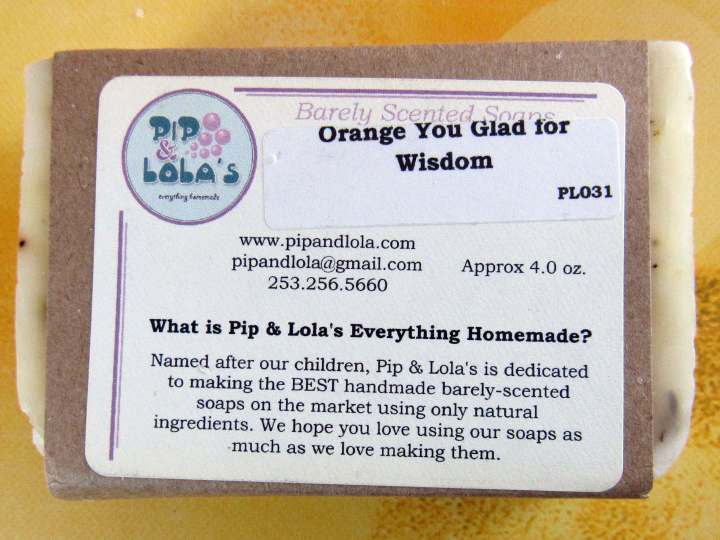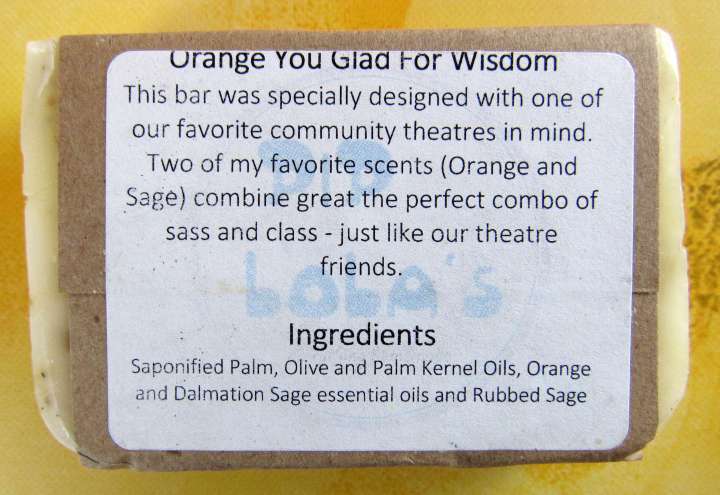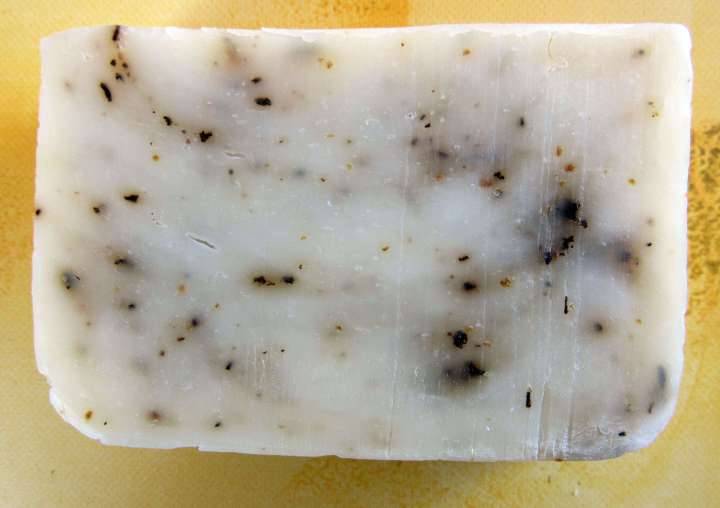 I chuckled at the name Orange You Glad For Wisdom (appx 4 oz, $5.99) because my 17-year-old-son doesn't value my wisdom! He will in a few years, The vegan, hot processed soap takes two of their favorite blends, orange and sage, creating a warm earthy scent mingled with orange. The second picture shows the ingredients which list out exactly what essential oils are in the soap. No mysterious "fragrance" or "perfume" ingredients in the Pip & Lola's Soap. It lathered up easily. T (age 17) loved the scent because it smells like an uplifting manly scent to him.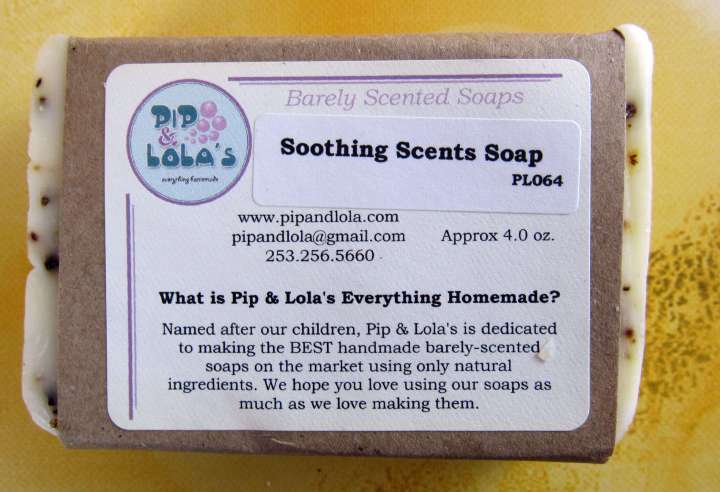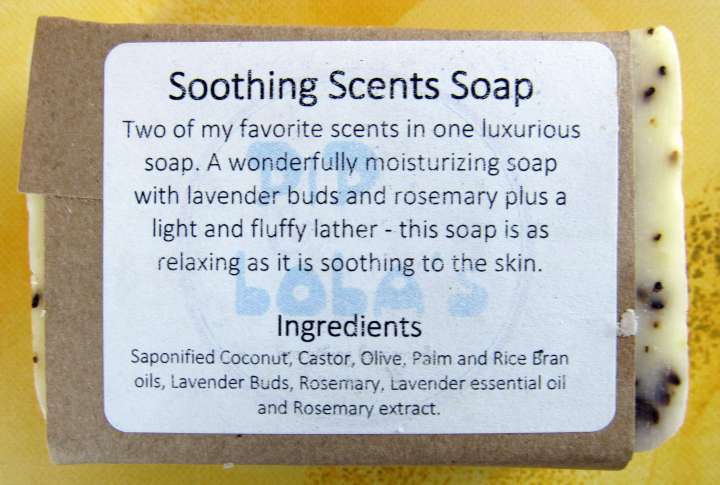 The vegan, hot-processed Soothing Scents Soap (4 oz, $5.99) smells wonderful! T (age 17) said it made him want to take a nap. The lavender and rosemary scented soap soothes the skin as it relaxes you. I may have to swipe it from T when he is not looking. Not only does it have Rosemary extract, but it also has lavender essential oil and lavender buds!
I am going to use the samples. The sample on the right is the Sweet Dreams Lavender Brown which is a chocolate, lavender soap. It has cocoa butter and cocoa powder in it. It has a light, lavender chocolate scent to it. The Next to Normal Facial Bar has tea tree oil in it. I can smell mostly the tea tree oil with a light lavender scent.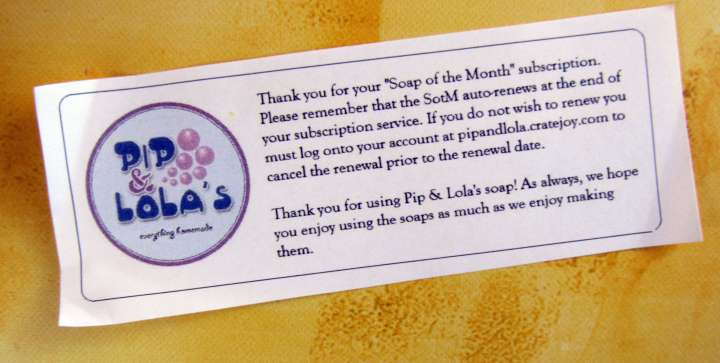 A quick reminder about how the subscription works.
The brochure provides more information about Pip & Lola;s and the type of soaps they offer. Additional photos can be seen in my August Review.
Our family loves real soap. T is happy with the scents and have already ensconced his soaps to his room.  Both soaps lather well, are lightly scented and meets his needs. It's a great subscription for teenage boys because the dude soaps edition have manly soaps and are lightly scented.   Pip & Lola's Everything Homemade is fun for the adventurous soap user or someone who enjoys having a variety of soaps.  The Dude Package subscription price is $6.99 + $3.54 shipping (single soaper $3.99 + $2.75 shipping,) The soaps are worth $11.98! It's the perfect box for soap lovers.  I love that different options are included to meet everyone's needs!
Did you love Pip & Lola's Everything Homemade as much as I did? If you haven't tried them out yet you can use coupon code FBSOAPLOVE16 to save 20% on your first subscription!
Visit Pip & Lola's Everything Homemade to subscribe or find out more!
The Subscription
:
Pip & Lola's Everything Homemade
The Description
: We specialize in Handmade Barely-Scented soaps made from only the GOOD stuff. All-Natural. Standard packages = ANY soaps from our almost 100 varieties. Dude packages = more "man-friendly" ie. the spicy soaps/no florals. Vegan packages will exclude any soaps that contain goats milk, beeswax or honey. Sent the 10th of each month. Samples always included.
The Price
: $7.14 per month