Outside the Box by Cheeky Days is a subscription box with the goal of inspiring connections, creativity and community.  Each box focuses on helping your family connect with others in your community and giving back.  A charitable organization is highlighted in the box and your family is challenged to help them.  Cheeky Days also makes sure to do its part and gives back to the selected organization. Boxes include a kid's t-shirt or other wearable, crafts and activities, and a book reinforcing the theme.
This box was packed full of fun things.  But, cheeky days has a philosophy of only packing their box with things that will create moments and memories not just be clutter that piles up in your home.
The subscription is $49.99 per month.  Shipping is a flat rate of $1.99 or free if you choose a 3 or 6 month prepay.  Take $10 off of your first purchase using coupon code HelloSub10.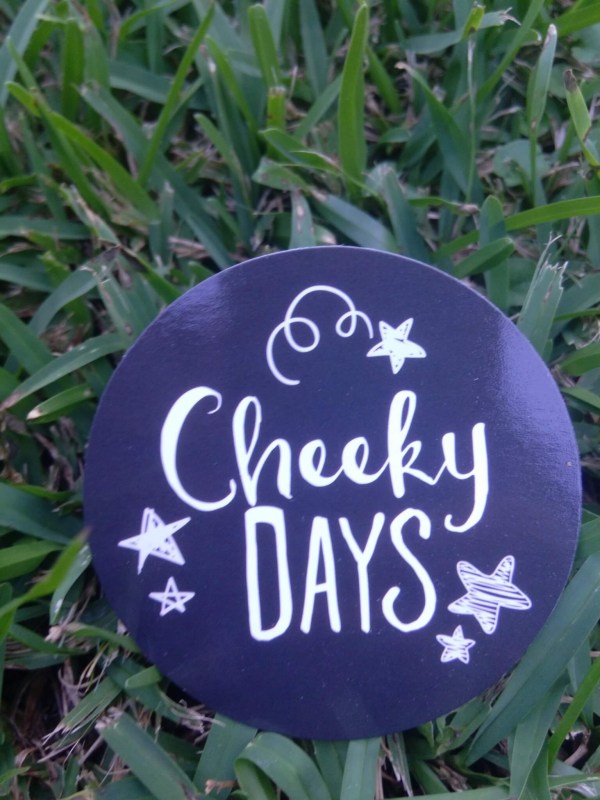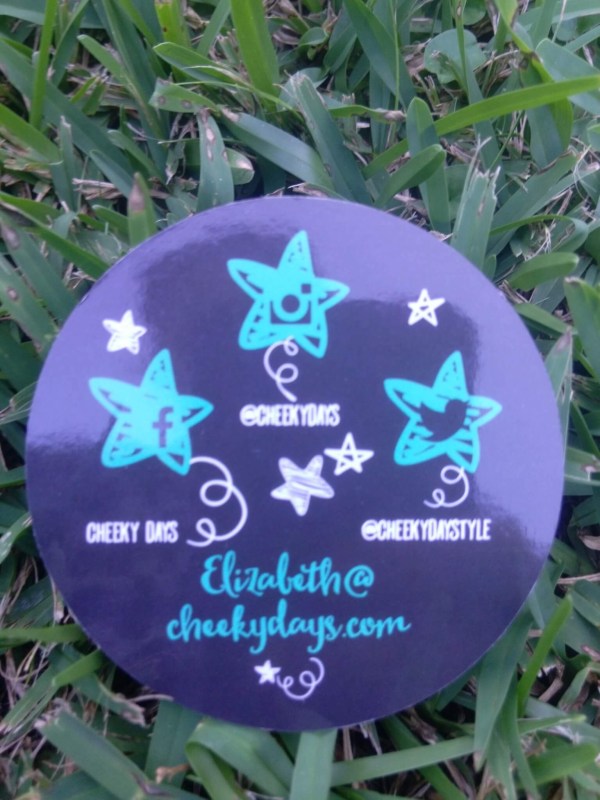 This card stock medallion was in the box.  The back side introduced us to Cheeky Days on social media.
This extended card told us more about Cheeky Days and Outside the Box.  (It's two sheets of paper long.)  The different items in the box are pictured and described.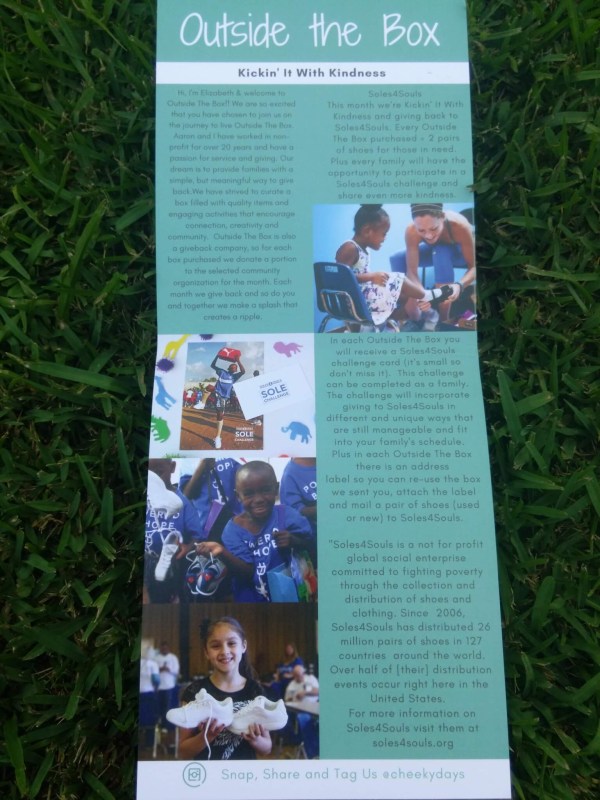 This month's box is themed around Kickin' It With Kindness and the back of the long card tells us all about the highlighted organization, Soles4Souls.  "Soles4Souls is a not for profit global social enterprise committed to fighting poverty through the collection and distribution of shoes and clothing.  Since 2006, Soles4Souls has distributed 26 million pairs of shoes in 127 countries around the world.  Over half of their distribution events occur right here in the United States."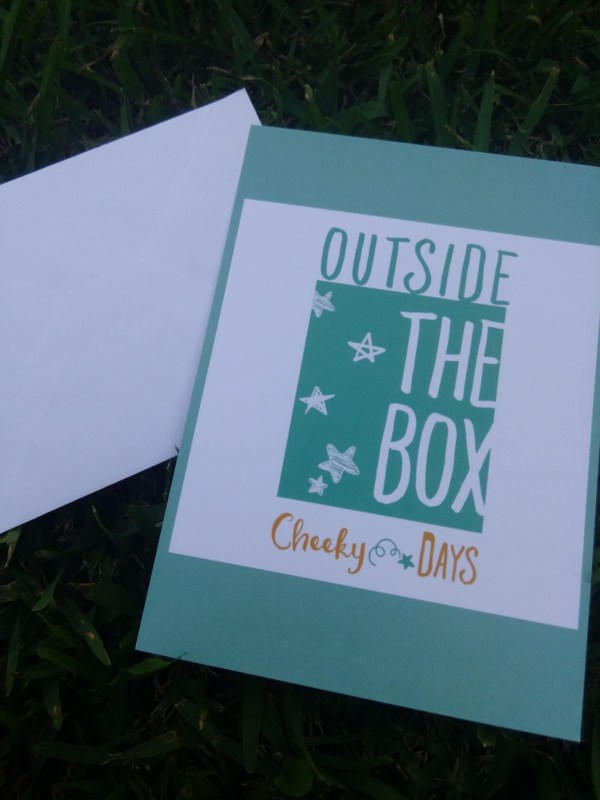 The back of this card went into more detail about the included craft project and also gave us a schedule of when to use different items in the box in order to spread you experiences out over the whole month.
WEEK 1
"Talk about kindness while putting on your child's new tee & do 1 random act of kindness together."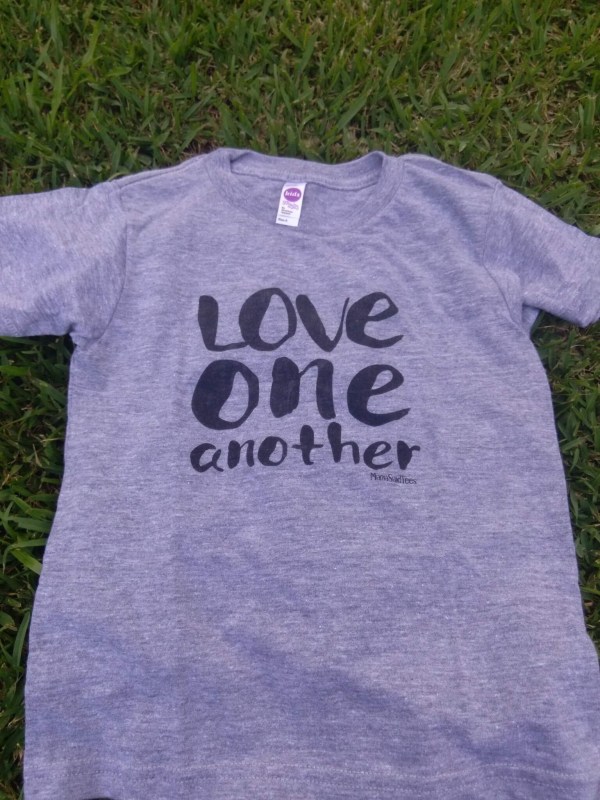 The t-shirt fit my 3rd daughter perfectly and she was overly pleased at getting a brand new shirt (most of her clothes have been through two other sisters.)  We wore our new shirt and went to the nursing home to visit our adopted Grandpa, Mr. Max.  He's 96 and fought in WWII.  We brought him an lap afghan that my mother had crocheted.  Mr. Max and my kids were all smiling from ear to ear.
WEEK 2
"Send a pair of shoes to Soles4Souls & start your S4S challenge."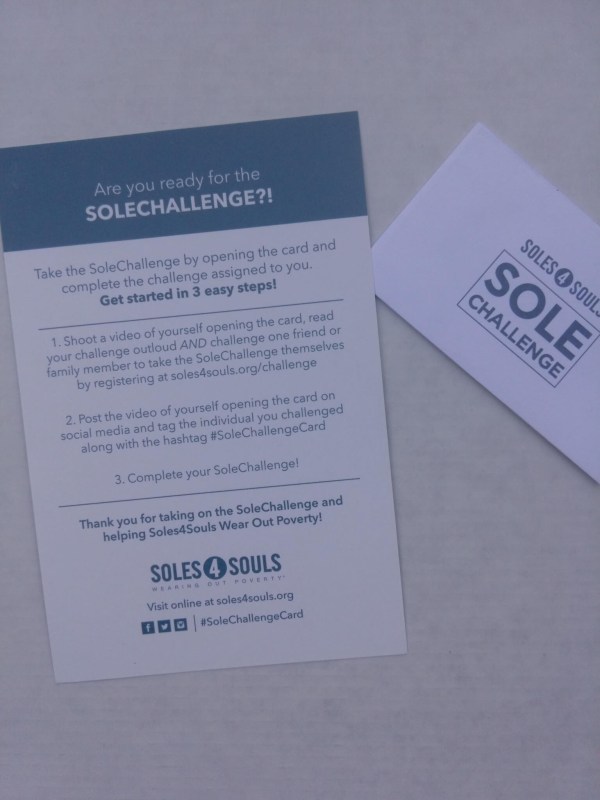 We haven't quite made it to week two, but this is the Soles4Souls challenge.  First you are supposed to send a pair of new or gently used shoes to Soles4Souls using the box that your subscription came in.
They even include this handy pre-printed shipping label so that all you have to do is stick the shoes in the box and add the postage.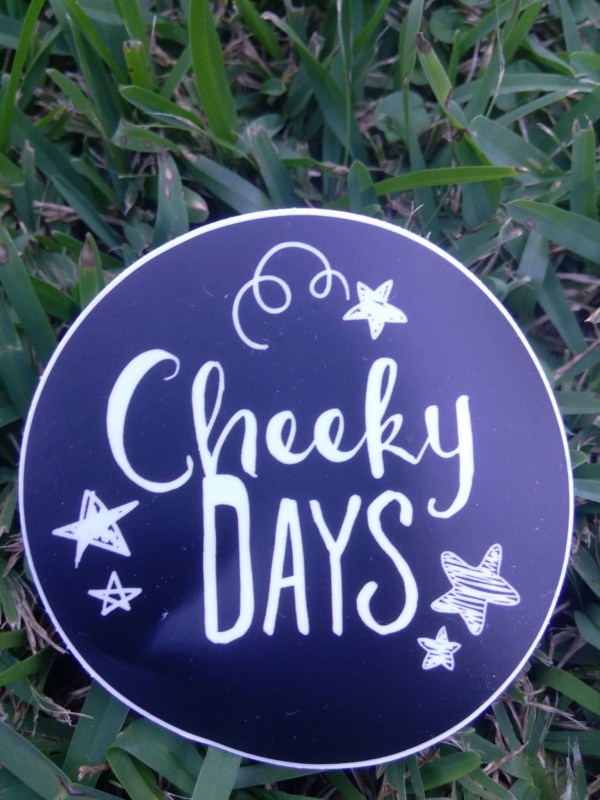 There is even a handy sticker to seal up the box with.
The next part of the challenge is hidden in a small envelope taped to the top of the box.  You aren't supposed to open it until you are ready to accept the challenge.  But, I peeked.  The challenge card asks you to go door to door and collect a total of 10 pairs of shoes for Soles4Souls.
WEEK 3
"Read your story, complete the craft & explain how we can be kind too & share a kindness message with someone else."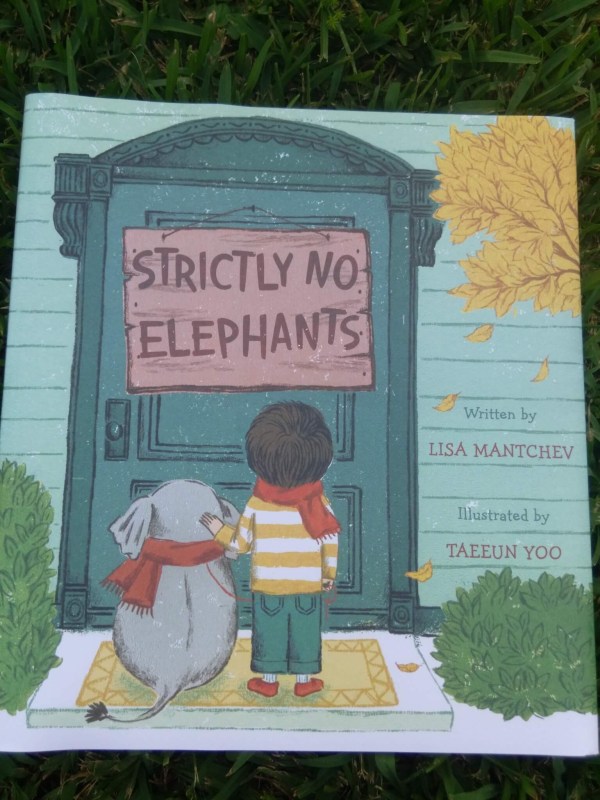 The book, "Strictly No Elephants," written by Lisa Mantchev and illustrated by Taeeun Yoo is our assigned reading.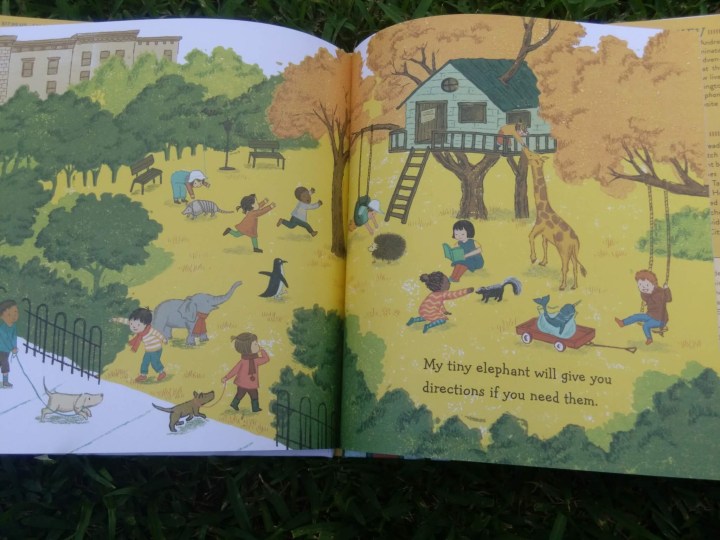 It's a big book and is full of bright and colorful illustrations that are a joy to look at.  The kids are going to love it.  How can you go wrong with elephants involved?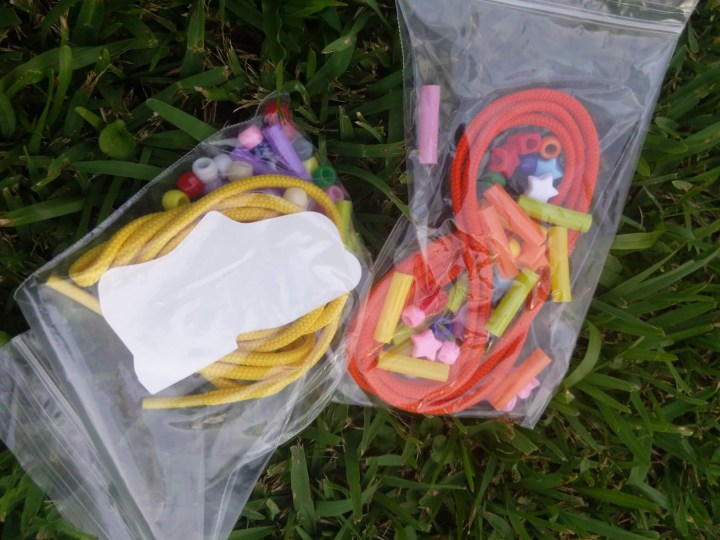 Here is the two crafts for week 3.  You are assigned to make up both, keep one for yourself and then give the second one away to a friend.  The shoe shaped paper in the bag is a note card to include with your gift to your friend.  They include a link to instructions for making a bracelet or you can let your imagination run wild and make any number of other things.
WEEK 4
"Bake cookies and talk about how kindness can make a difference."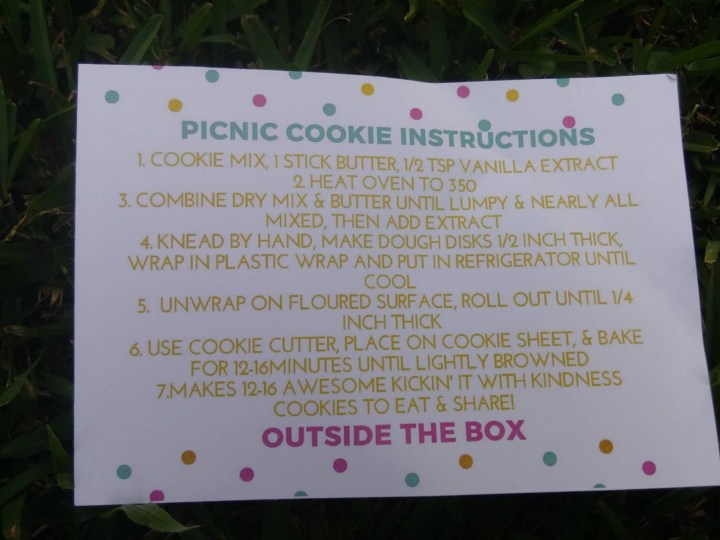 Out assignment for week 4 was to make cookies with this mix from Picnic Box Lunches and then eat and share!   I can handle that kind of assignment.  The mix was securely packaged in a sealed bag and came with a shoe shaped cookie cutter.  Too cute!
And lastly, this ring from lovassion was in the box.
Cheeky Days meant the ring for the parent, but I have a preteen who's eyes got huge when she saw it.  So, in the spirit of the box I gave it to her.  Here it is on her finger.  She is in love with it.
Outside the Box by Cheeky Days is a new subscription box that wants you to experience moments and make memories while helping others.  To reconnect with others and reach out in acts of kindness.  Our family is enjoying our month of activities and fun while sharing with others.
Did you try the new box?  How do you reach out to reconnect and share kindness with someone else?
Visit Outside The Box by Cheeky Days to subscribe or find out more! Take $10 off of your first purchase using coupon code HelloSub10.
The Subscription
:
Outside The Box by Cheeky Days
The Description
: Outside The Box is a monthly subscription box for families with a focus on community and giving. Each box provides an opportunity for your family to connect, create and give to the community. So what's unique about Outside The Box? Well, it's not simply about what's in the box, it's about moving beyond the box, creating a movement of small actions focusing on what unites us, and moves us from me to we. We can't wait to see your creativity and how your family will live outside the box. Join us on our journey! Outside The Box will also give a portion of the proceeds to the selected community organization each month.
The Price
: $49.99 per month