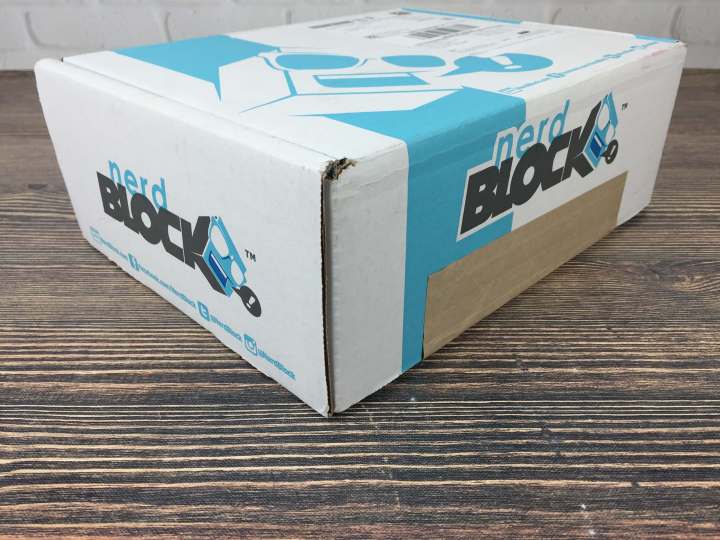 Nerd Block is a monthly mystery geek & gamer subscription box. Every month includes a new shirt and Nerd Block boxes are typically filled with fun toys and figurines and other geek accessories. It really is a box for everyone who enjoys nerdy and pop culture things.
FYI – you have 3 days to purchase this exact box!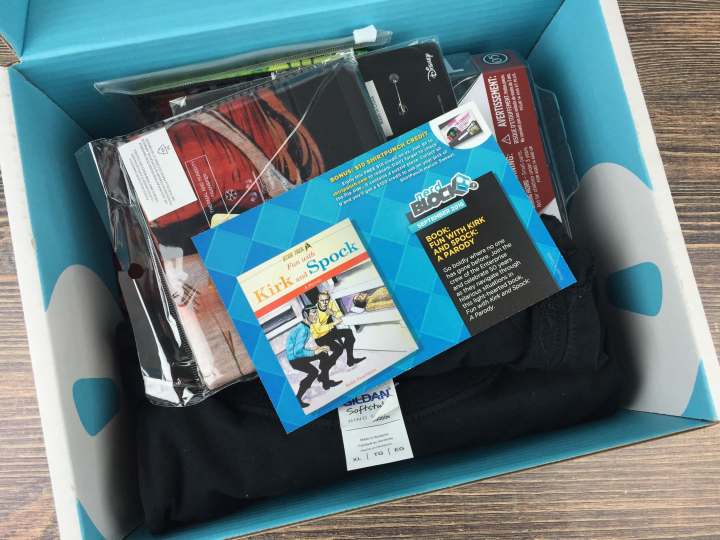 Geek Tested, Nerd Approved!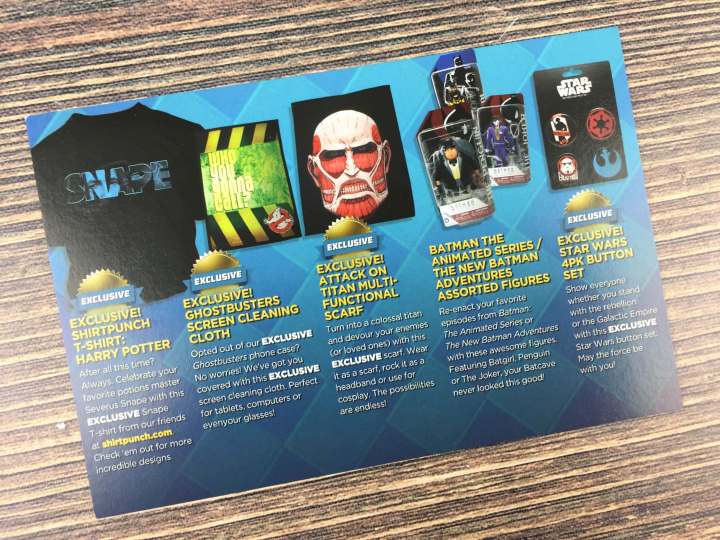 The information card provides details on all the items.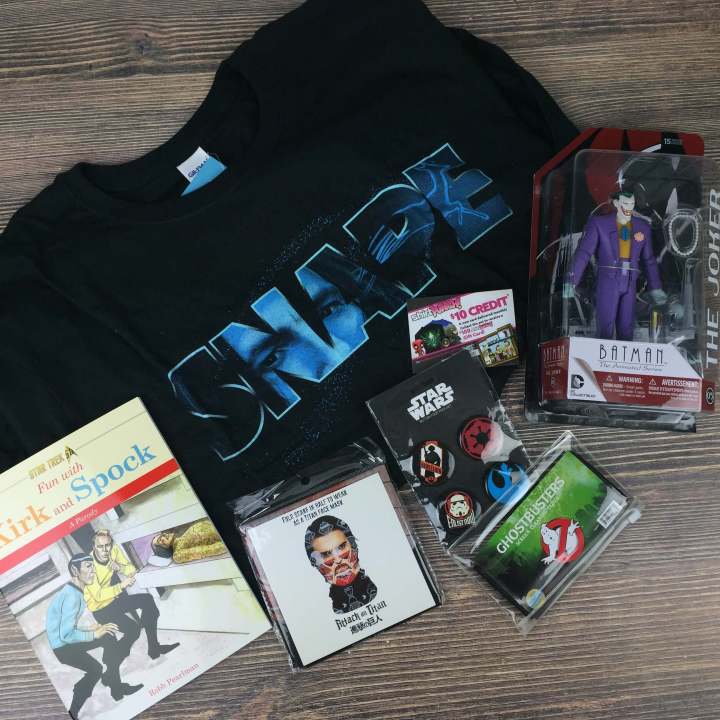 Everything in the September box!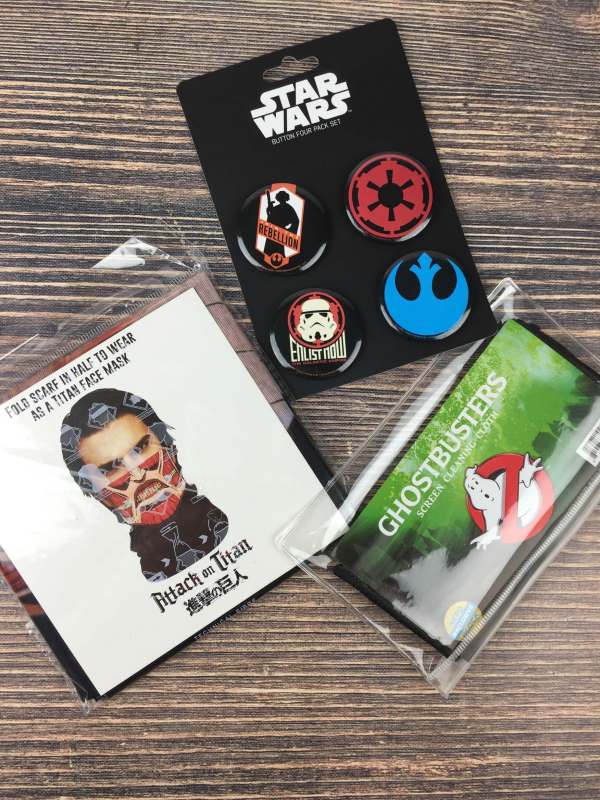 Star Wars 4-Pack Button Set: Are you empire or rebellion? Made exclusively for Nerd Block!
If you didn't select a size for a phone case, you received a Ghostbusters screen cleaning cloth (which I prefer!). I'm looking forward to seeing a pic of the case for sure!

Attack on Titan Multi-Functional Scarf: This scarf is somewhat creepy and bizarre, which makes it a great item for fall going into Halloween Season. It's like a stretchy tube.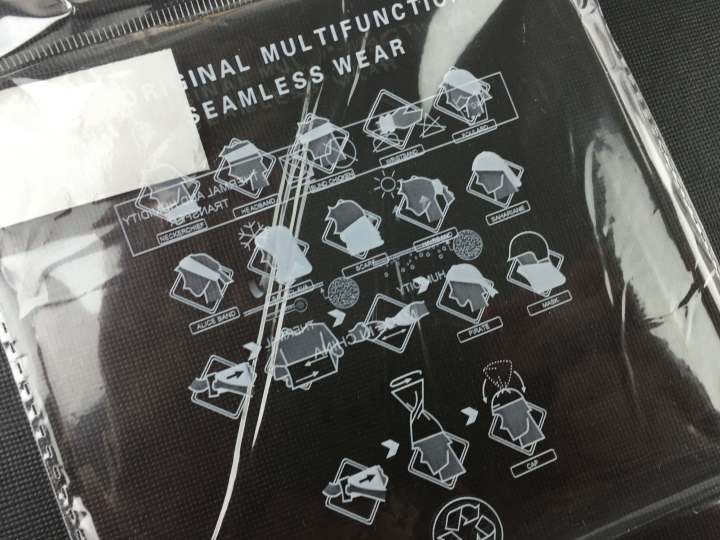 The plastic bag it comes in shows all sorts of ways to wear the scarf.
I think I found my Halloween costume!? The flayed face thing is pretty gruesome!
Ghostbusters Screen Cleaning Cloth: I was just hunting in my desk today for a microfiber cloth that I couldn't find, so this cleaning cloth's appearance was well timed!  You can use the front side (which is stretchy) for a little polishing. The inside of the card in the bag says "I ain't afraid of no smudge!"

And the back side is totally microfiber. I really love this – totally useful and adds a little geek into my every day (plus clean glasses – yay!).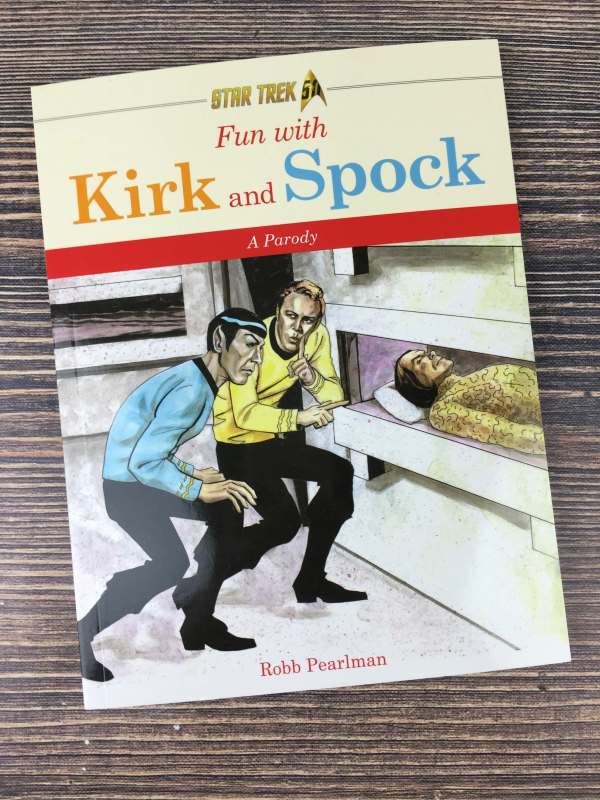 Fun with Kirk and Spock: A Parody. This book cracked me up completely and reminded me of my favorite coloring book.

Sometimes Spock reminds me of the people they get for House Hunters on HGTV. It would not be logical. But it's not mid-century modern.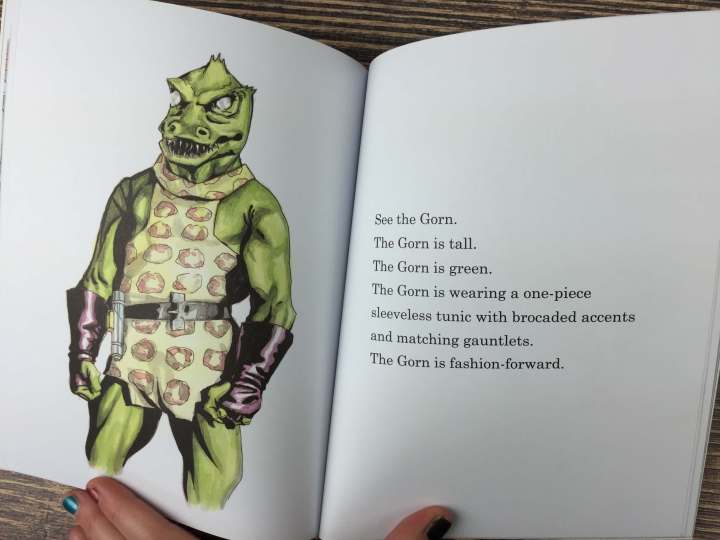 I wish I were as fashion-forward as the Gorn.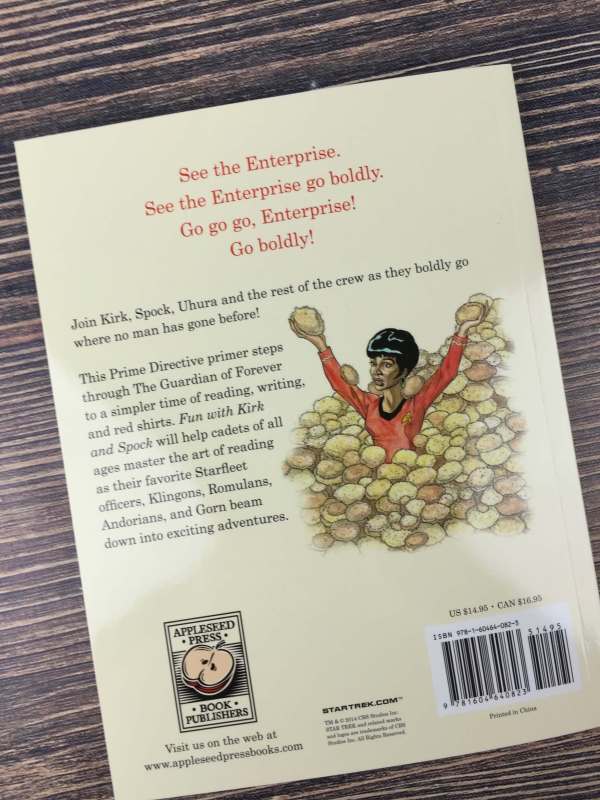 I think this is one of the best books I've received in a subscription. I'll get my laughs from it and regift it to my cousin, who is as crazy about Star Trek as I am!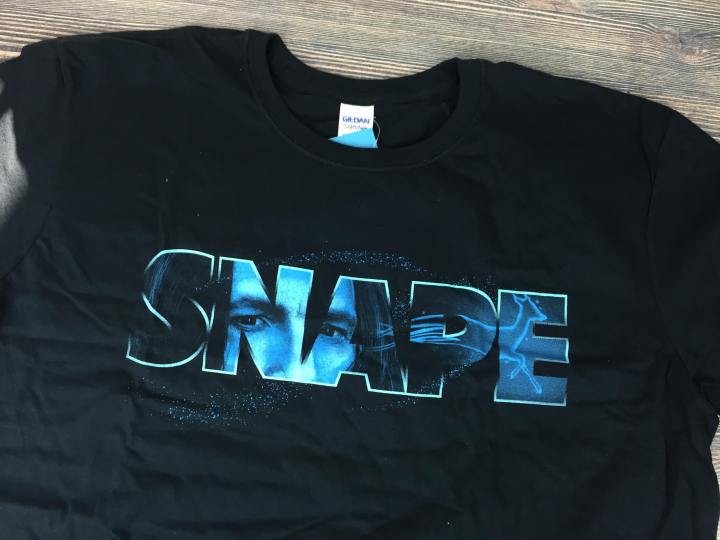 Harry Potter SNAPE Shirt. This shirt is so fantastic! I love the style, plus it honors Alan Rickman! Two great shirts in a row honoring two lost greats.
Batman The Animated Series Joker Action Figure ($22.77). This figure is a little too creepy to have out around my kids, but it comes with all The Joker's accessories plus different hands to put on the figure.
Subscribers received an assortment – The Joker, Penguin, or Batgirl and the figure came with a stand, diving helmet, telescope, knife, and pearl necklace.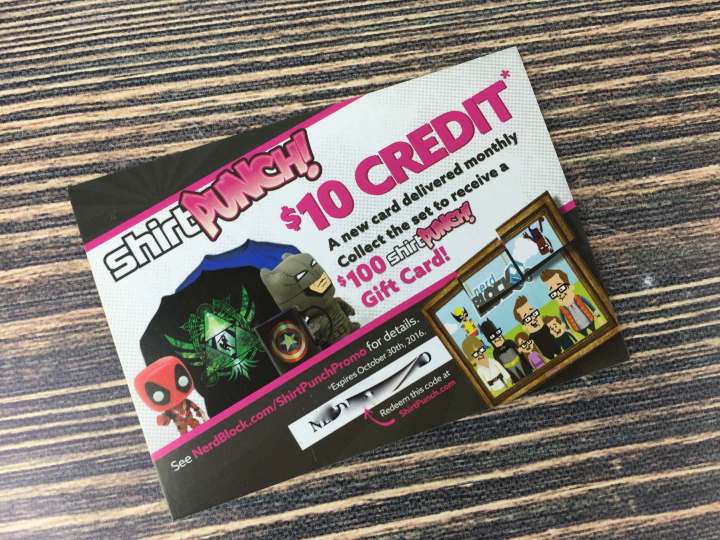 There's also a $10 coupon included when you purchase from ShirtPunch! After you use your code SAVE YOUR CARD – you have to try to collect all 9 pieces to get a completed puzzle and get a $100 card. I'm betting there will be only a few linchpin puzzle pieces – most of the pieces we have received have identical backs.
Shirt Punch has shirts as low as $10 (shipping $6), so you can get a shirt around $6, which is an awesome deal, but I love the daily bundles they have!  I usually hate things I have to spend extra money on, but I'm totally ok with spending $4 for a shirt or about $9 for a shirt + Pop.
I thought this was another great box from Nerd Block! The shirt, book, and glasses cleaning cloth were really big wins for me this month!
 Check out the spoilers for October's Nerd Block here but remember you can still get this box!
Save 15% on your first month with coupon code HelloSub16. Enter this coupon after the green review order button. Choose a longer subscription instead of the code for better savings.
Visit Nerd Block to subscribe or find out more.
The Subscription
:
Nerd Block
The Description
: A monthly mystery package delivered right to your door filled with nerdy apparel, toys, and collectables! Every Nerd Block comes with a custom t-shirt (Has men's regular, fitted, and women's fitted tees – and  youth sizes!) and 5-6 epic items for you to tear into!
The Price
: $19.99 + $9.50 shipping per month