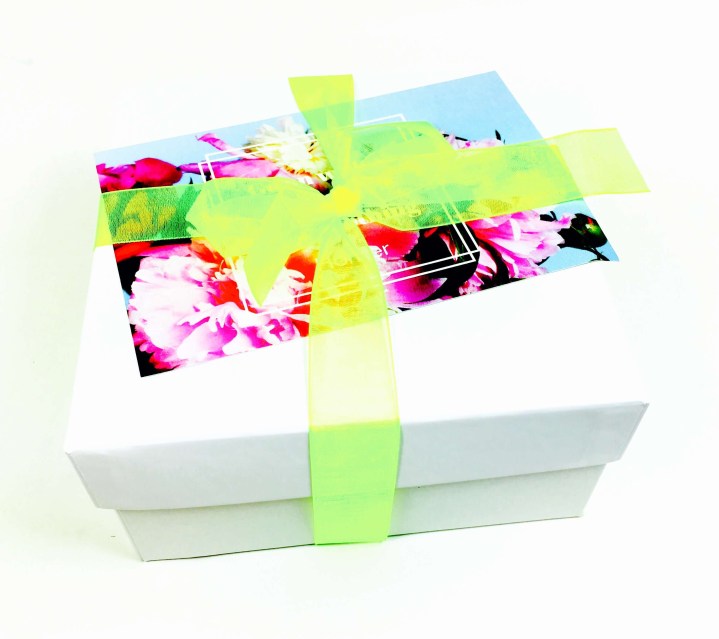 Luxe Pineapple Post is a monthly beauty subscription box that features 4 or more beauty and beauty lifestyle items a month curated around a theme. Items featured may include anything in the makeup, skin care, hair care, beauty accessory, jewelry, or clothing accessory categories and more.
Luxe Pineapple Post is $24 a month and is available in 1, 6, or 12 month options. Monthly subscriptions are billed on the 1st of the month; 6 and 12 month subscriptions will autobill after their term is up. Luxe Pineapple also has a shop where you can purchase items similar to the ones they send in their boxes and offers a rewards program on shop purchases.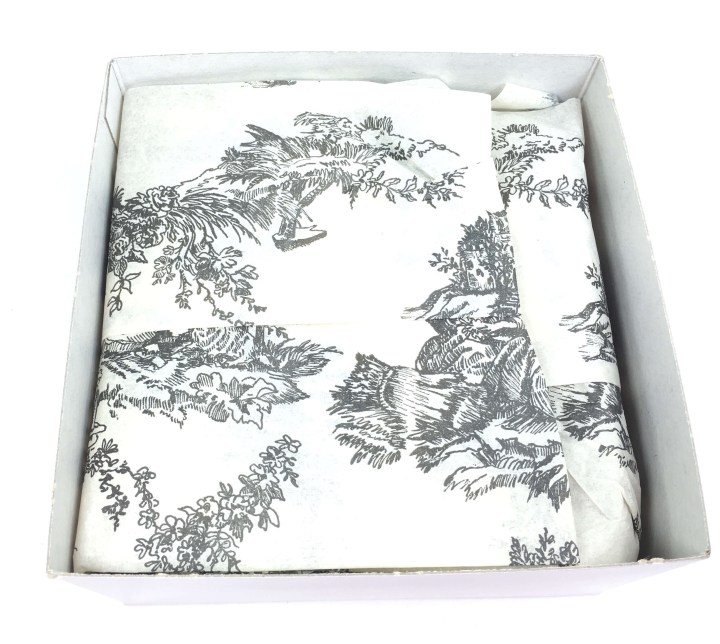 My Luxe Pineapple Post arrived in a padded white envelope and contained a box tied with ribbon and had a product information sheet inside. The products inside the box were wrapped in beautiful toile-print paper.

There was a card with a quote from Homer about being fearless, or having fears and facing them anyways.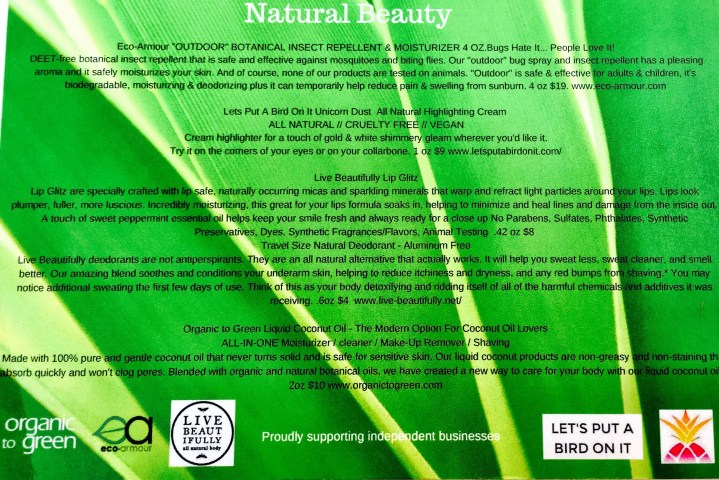 The flip-side of the card contained the product information and suggested retail price for each item along with the product's highlights and where you can purchase them online.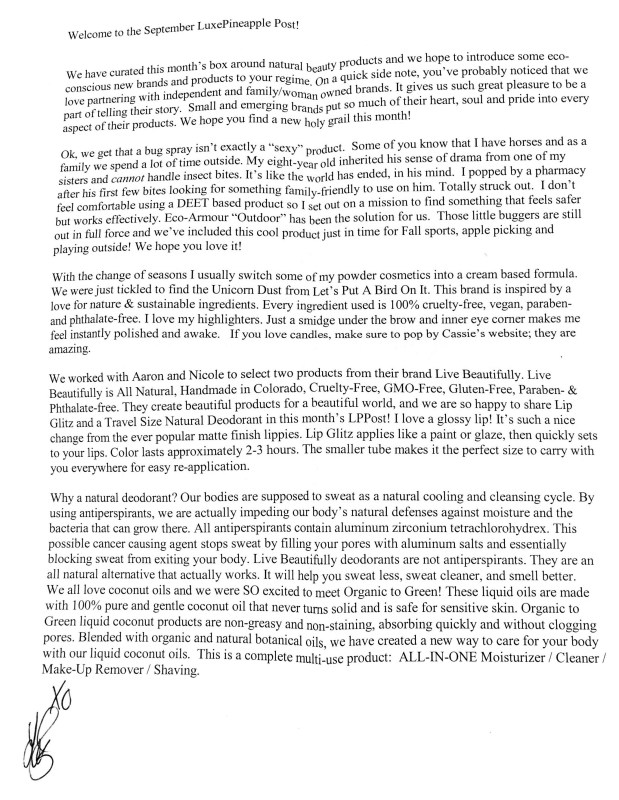 The August box included an introduction letter that explained the theme for the month and how the items in the box fit into that theme. This month's theme is "Natural Beauty" and the box features eco-conscious brands from small, independent businesses. It also gave more detailed instructions on how to use the items in the box.
I received 5 items for September, all from brands that are new to me. The more I review natural beauty brands the more I look forward to receiving them in subscription boxes!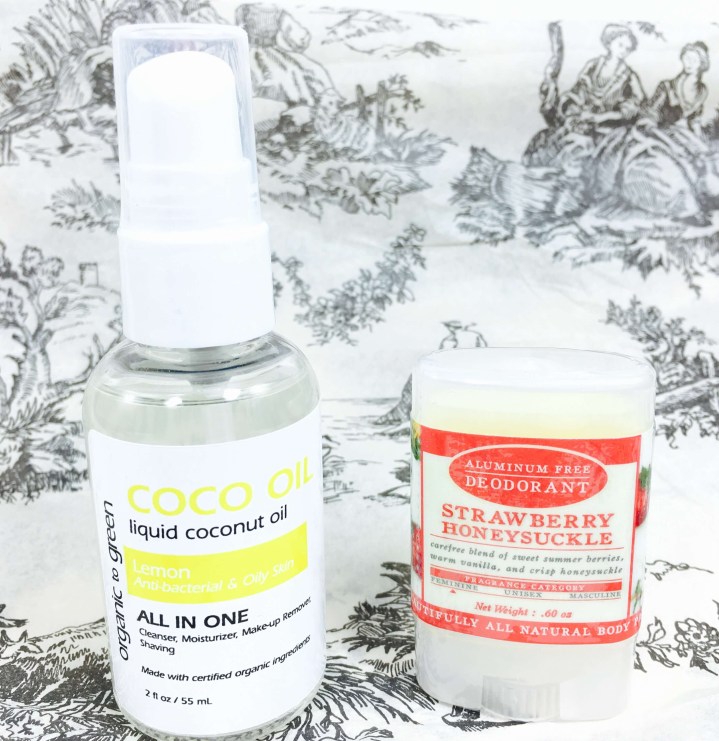 Organic to Green Liquid Coconut Oil in Lemon ($12) smells so good (I love citrus EVERYTHING) and can be used for so many different applications. Cleanser? Check. Makeup remover? You bet. Moisturizer. Yep. Body scrub? Just mix with sugar and scrub away. Also available in 4 other scents (I have my eye on Jasmine Ylang Ylang). Non-greasy too.
Live Beautifully is featured twice in this month's box. First up is Strawberry Honeysuckle Travel-Size Natural Deodorant ($4), which is aluminum free and smells like heaven. I am not sure that I am ready to give up my traditional antiperspirant/deodorant since it was 100 degrees here today and I have to work with others in close proximity but maybe I can try it out on the weekends. For now, I will just rub this blend that includes beeswax, coconut oil, shea butter, and essential oils over my arms as a natural perfume because it smells berry-liscious.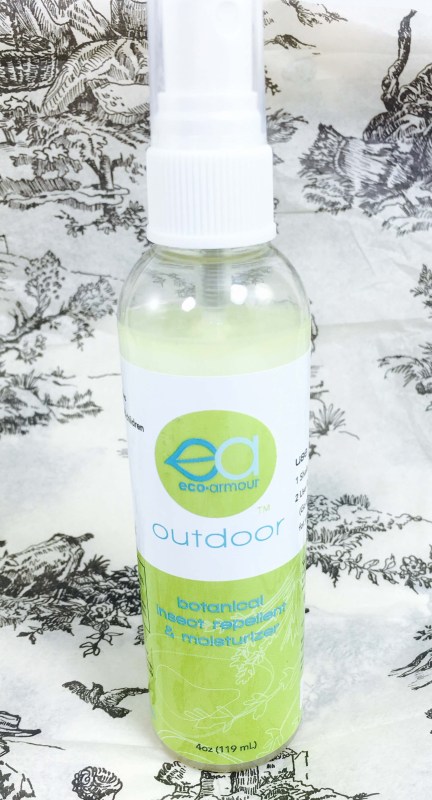 Eco-Armour Outdoor Botanical Insect Repellent & Moisturizer (on sale for $14.99) is my kind of bug spray (I avoid DEET) and here in Texas the mosquitoes will be biting until Christmas. This has an uplifting lemon scent thanks to citronella, lemongrass, and lemon eucalyptus essential oils and is carried in a base of witch hazel, castor oil, and aloe.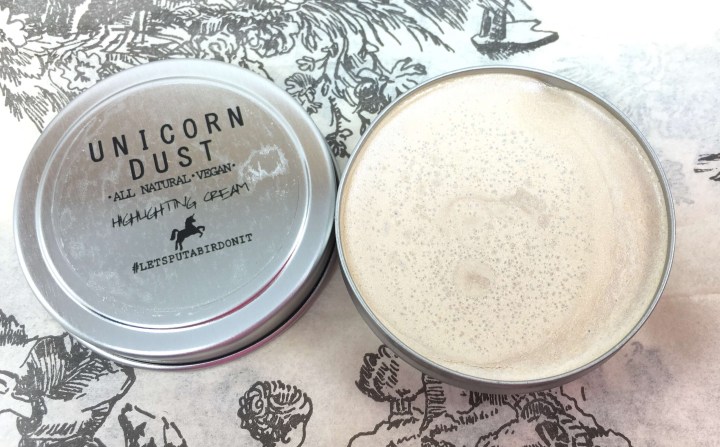 I love unicorns and other magical creatures so I am happy to have one prancing about on my highlighter from Let's Put a Bird on It! Unicorn Dust ($10) is made with organic apricot, coconut, and soy wax; avocado and sweet almond oil; and mica powder. Although the name says "dust" it is actually a creamy concoction that blends easily. Apply anywhere you want a bit of sparkle, such as the collarbone, inner eyes or brow bone, or cheeks. My 13-year-old has already claimed it and I can feel good knowing that she is using a product that is clean, unlike the ones at the beauty store.

Ruby Slippers Lip Glitz ($8) is the second product in this box from Live Beautifully. The shade is described as "deep cherry red with burgundy tones and gold shimmer" and can be applied lightly for a hint of color or you can layer it on for more of a bold look. It is moisturizing and non-sticky. Made with organic self-emulsifying wax, beeswax, and moisturizing oils.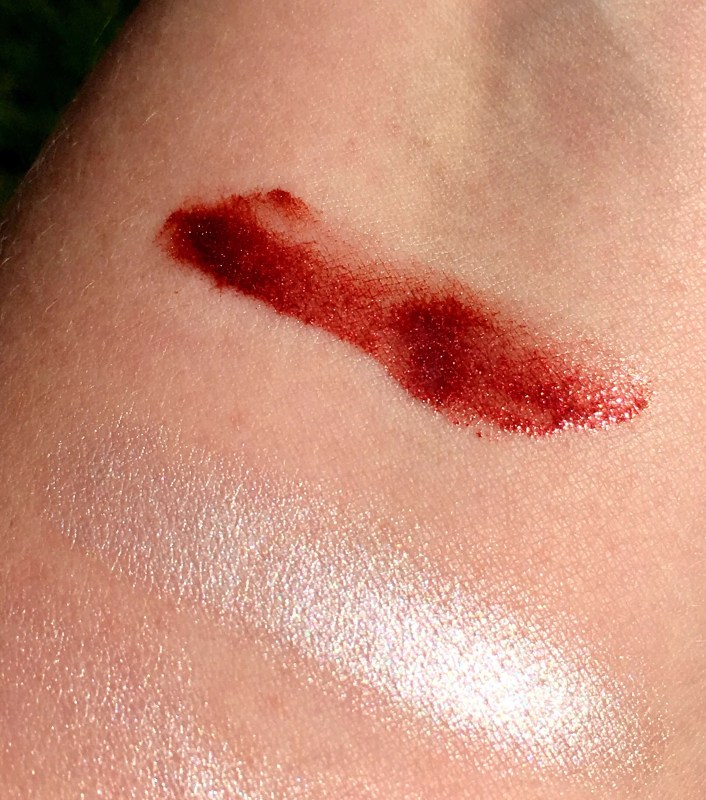 Swatched from the top: Ruby Slippers Lip Glitz and Unicorn Dust.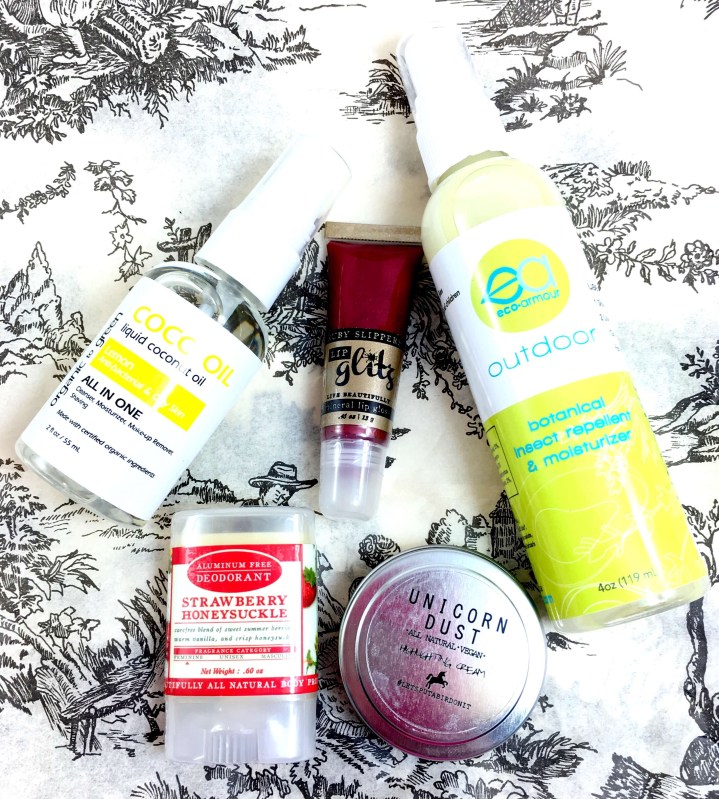 I think that the September Luxe Pineapple Post was the best one yet! This month's box had a value of $49 and I loved all of these new-to-me natural beauty brands! I can feel good sharing these products with my family knowing that they are much better for our bodies than their mass market cousins.
Have you tried Luxe Pineapple Post yet? Save $5 off your first box with coupon code HELLO5.
Visit LuxePineapple Post to subscribe or find out more!
The Subscription
:
LuxePineapple Post
The Description
: The thrill of beauty discovery brought to you monthly by LuxePineapple! Each month we'll send you 4 or more beauty and beauty lifestyle items packaged in a pretty pink box. Boxes can include anything in the makeup, skincare, hair care, beauty accessories, jewelry, clothing accessories, categories and more.
The Price
: $24.00 per month