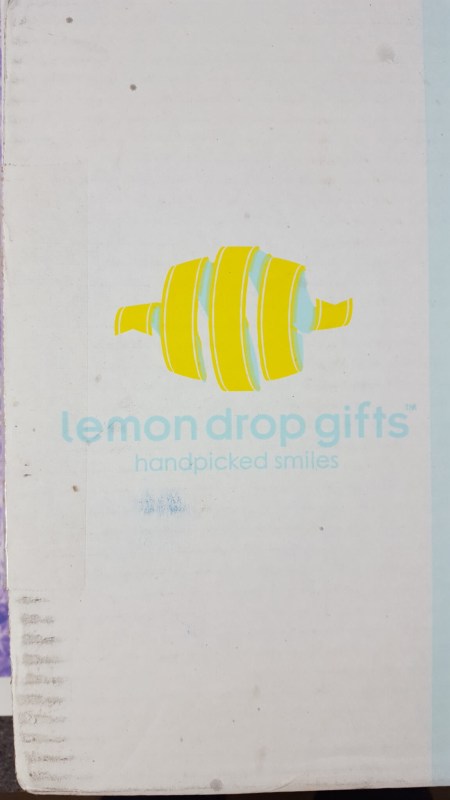 Lemon Drop Box is a monthly or special occasion box.  Each box will contain some handpicked gifts and a personalized note and picture.
This is the Grandparent's Day specialty box which was priced at $20 including shipping.
First look at my box and while they box is pretty large they use so many squiggles that nothing will really move around much. It keeps all your goodies nice and in place. This box always includes a picture that you have sent them and a nice note which I love seeing when I open up my boxes.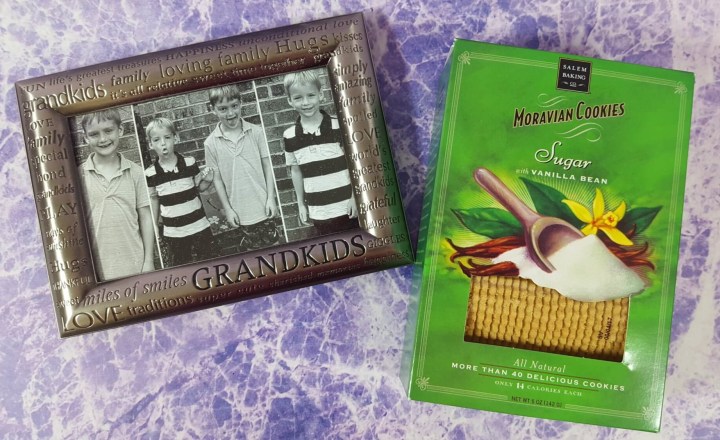 Being that this is the Grandparent's Day Specialty box each one comes with a frame and a cookie snack. They have two options of frames that you could select on the site when ordering.
Grandkids Frame ($12.45) – I love this frame and will be stashing it to give to my parents for a gift.  We give them pictures all the time as gifts and this is a really sturdy and shiny pewter metal diecast frame that holds a 4×6 picture.  I sent them a picture that as you can see in the first look picture above they printed in color but they placed a black and white in the frame. I love that I have the option to switch it out if I want to however I'm loving the black and white look with the pewter frame.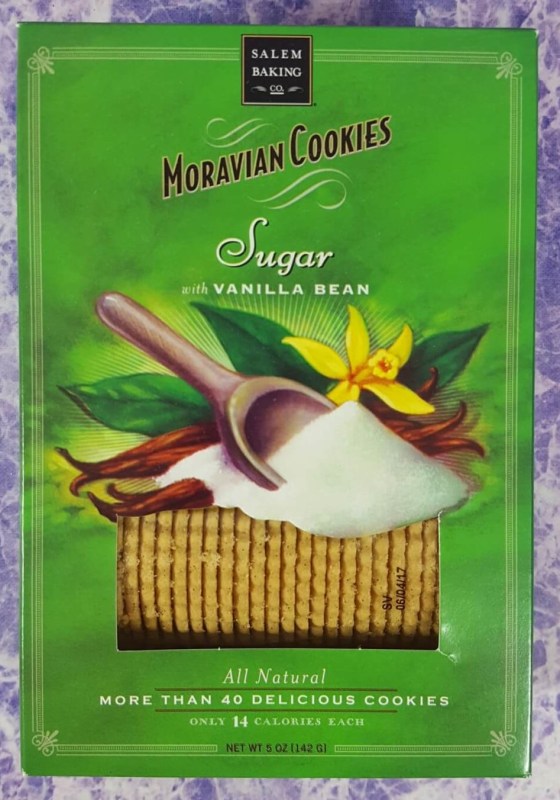 Moravian Cookies Sugar with Vanilla Bean by Salem Baking ($6.00) – These are all natural cookies with only 14 calories each and while I'd like to say that we will pass them onto our grandparent's my hubby has already been eyeing them and I'm betting they get eaten pretty quick. I love a nice simple sugar cookie and these are going to be perfect for me.
This is a great gift box for any grandparent. I love the quality of the items and the look of the collection together.  They say it is for Sugar and Spice and Everything Nice and I totally agree.  The addition of the personalized pictures and a note if you wanted makes this a great box whether you are getting it each month or for a special occasion. It is such a personal note that makes me smile every time I open the box.
Visit Lemon Drop Box to subscribe or find out more! Save 10% on your subscription! Use coupon code  HELLO10.
The Subscription
:
Lemon Drop Box
The Description
: Each Lemon Drop Box is full of delicious, pampering, engaging and seasonal surprises all perfectly sized and packed in a cheerful box with a personalized postcard with your photograph and message! Here are some examples of things she might find in a Lemon Drop Gift Box like artisan chocolates, aromatherapy, french milled soaps, silk pashmina, stationary and much more. Choose a 3 or 6-month customizable plan and select what months you want to send a Lemon Drop Box or try it out for one month.
The Price
: $35.00 per month