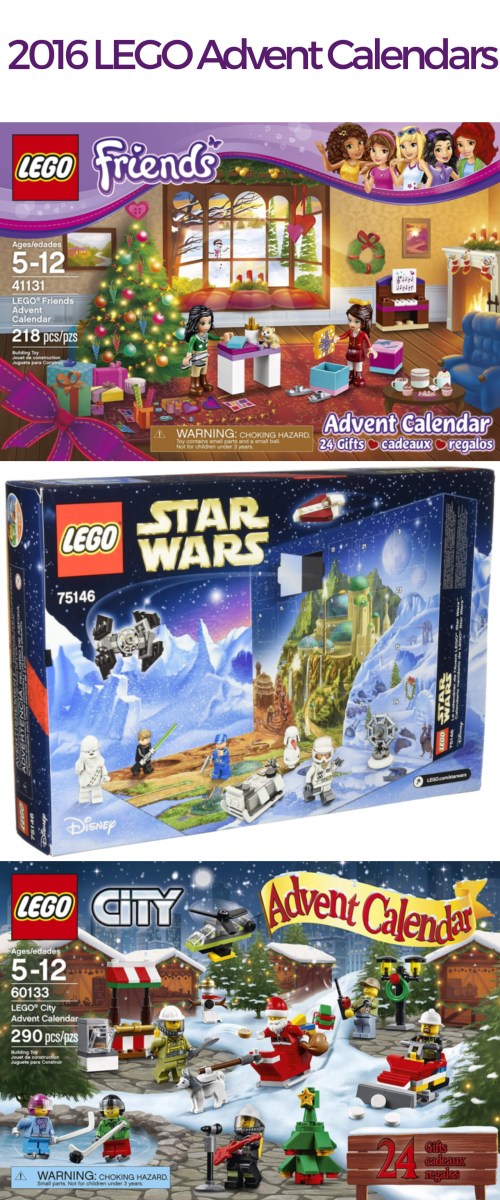 All three LEGO Advent Calendars for 2016 are now available!
Update: You can still grab the LEGO calendars at ToyWiz or Magic Beans, while supplies last! Get them NOW, because they're sold out everywhere else!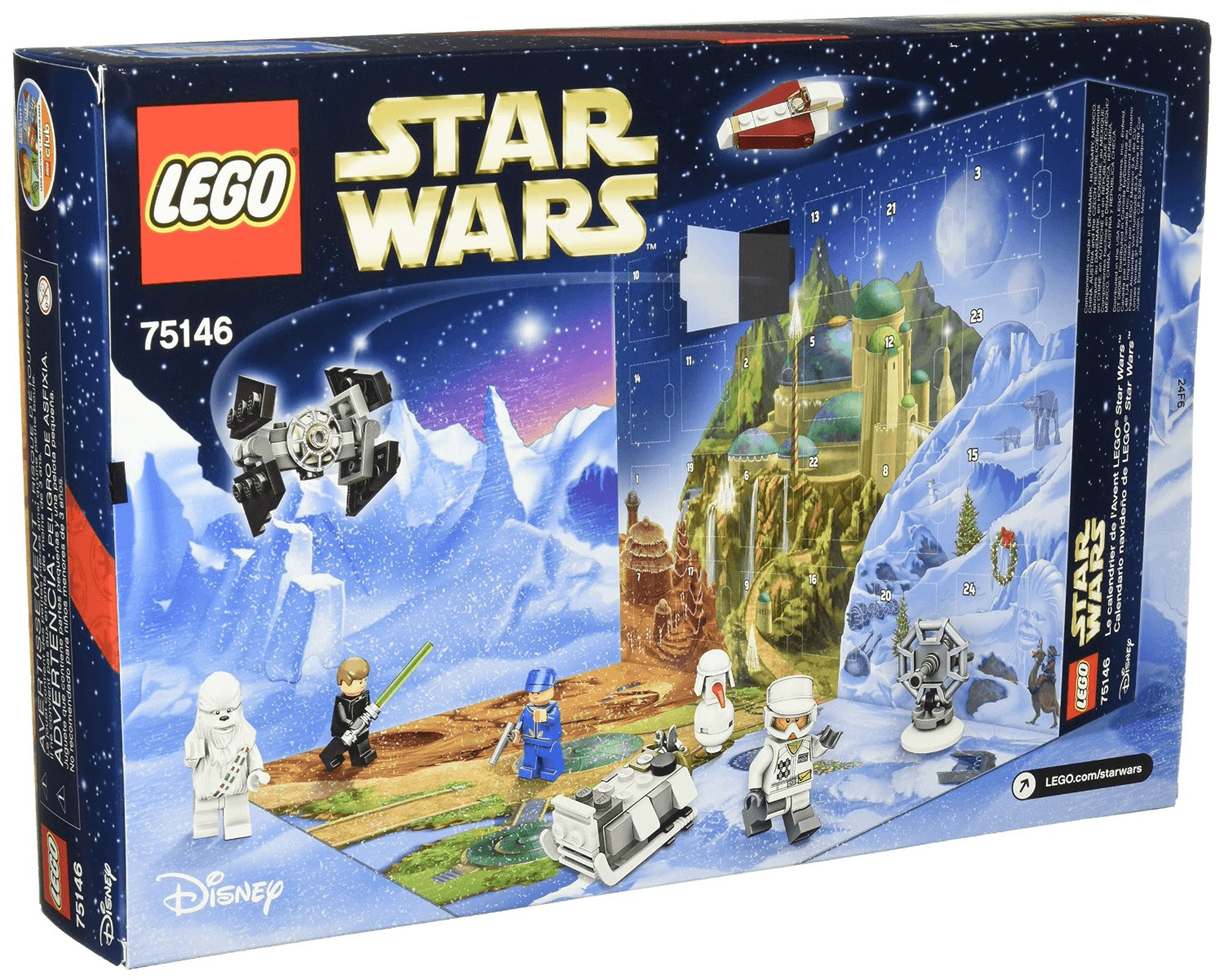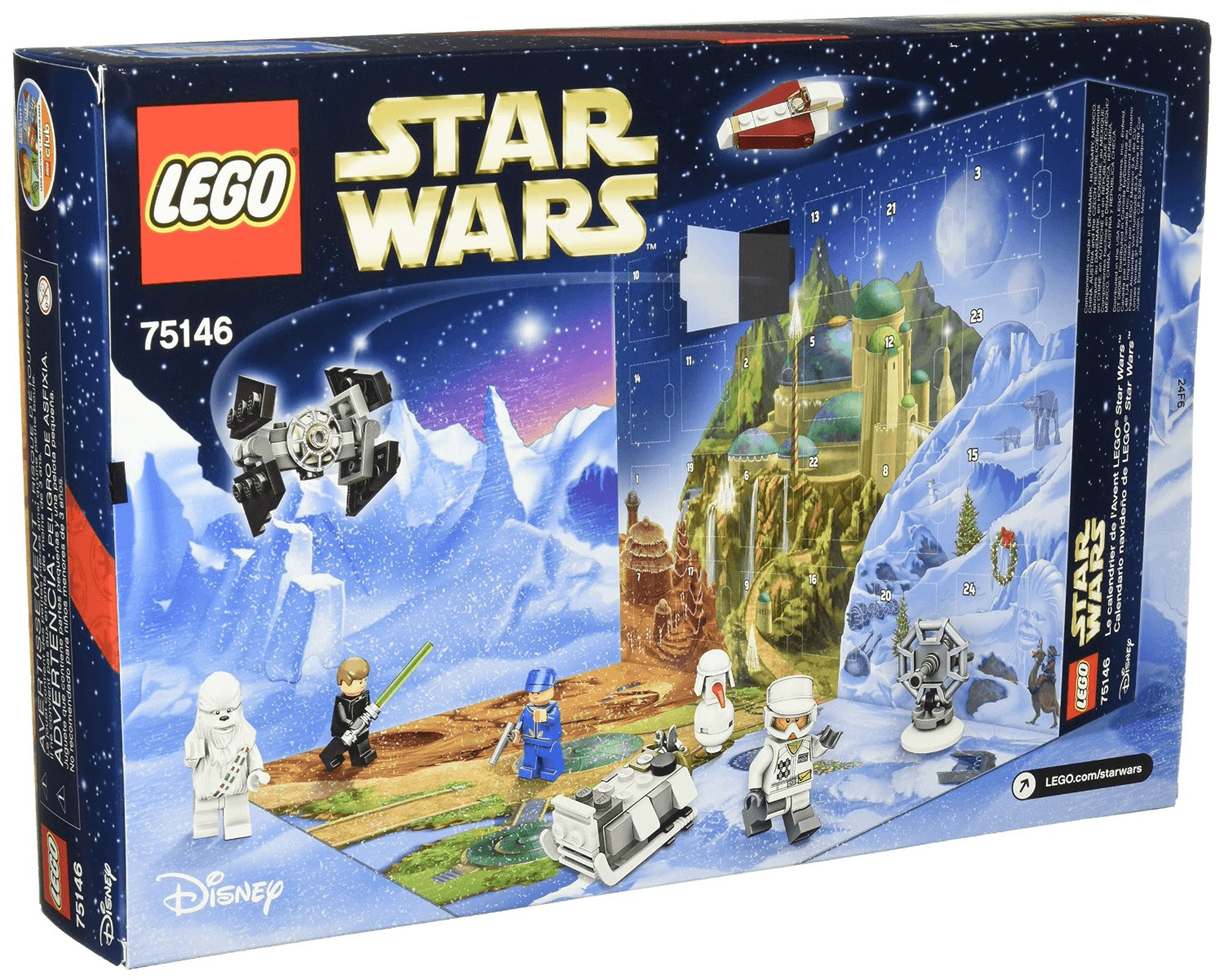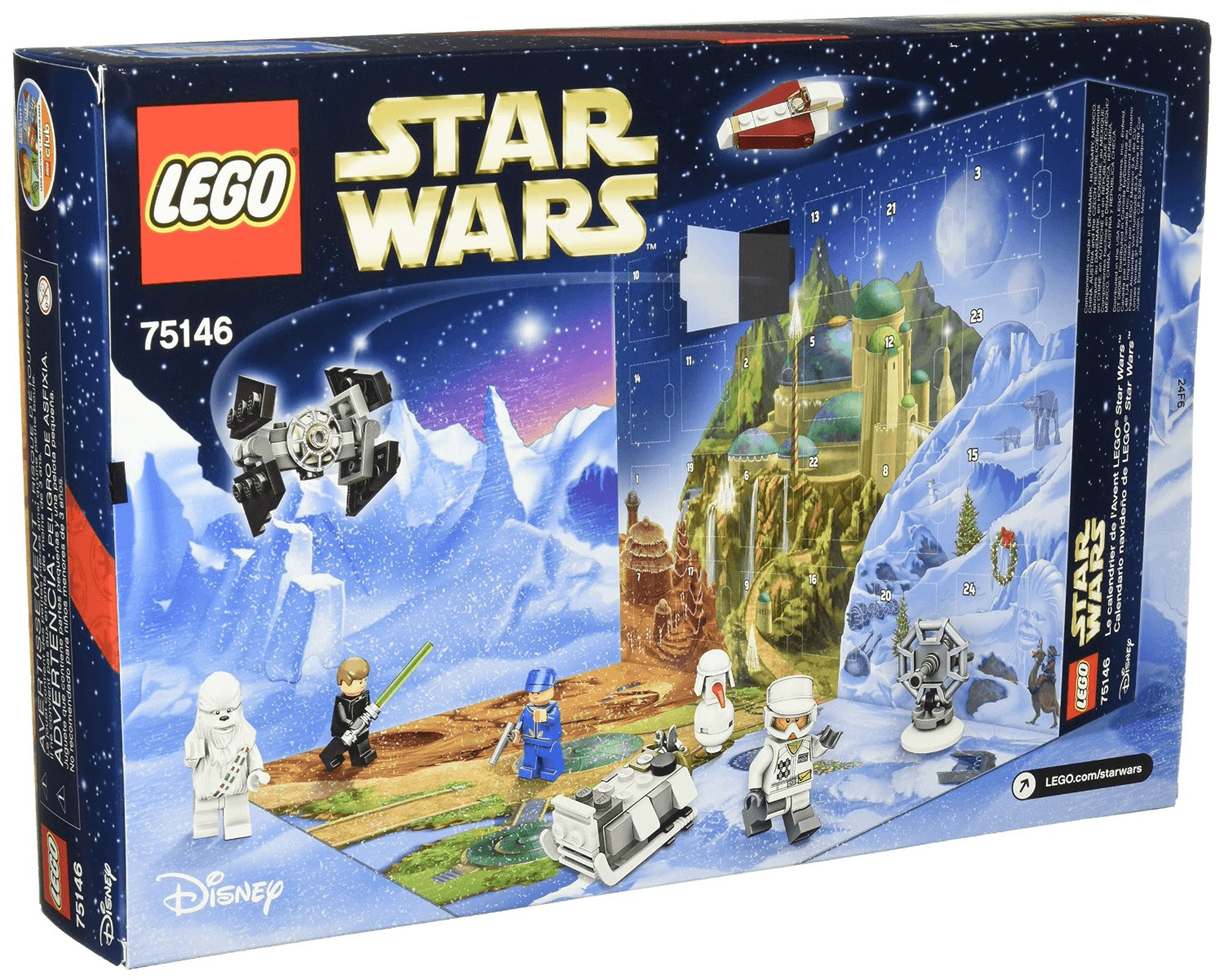 LEGO Star Wars Advent Calendar ($39.99)
Open a door every day to reveal 24 different LEGO Star Wars themed gifts
Vehicles include Slave I, a TIE Interceptor, AAT, T-16 Skyhopper, Sleigh, Republic Cruiser, Droid Gunship, Jedi Interceptor, Skiff and an Imperial Landing Craft
Features 8 mini figures and a Battle Droid, including an exclusive holiday-themed mini figure
Weapons include Luke Skywalker's Light saber, 2 blaster pistols, 3 blasters and a snow caster
Collect all the gifts and play out your own Hoth, Tatooine, Naboo and space-based adventures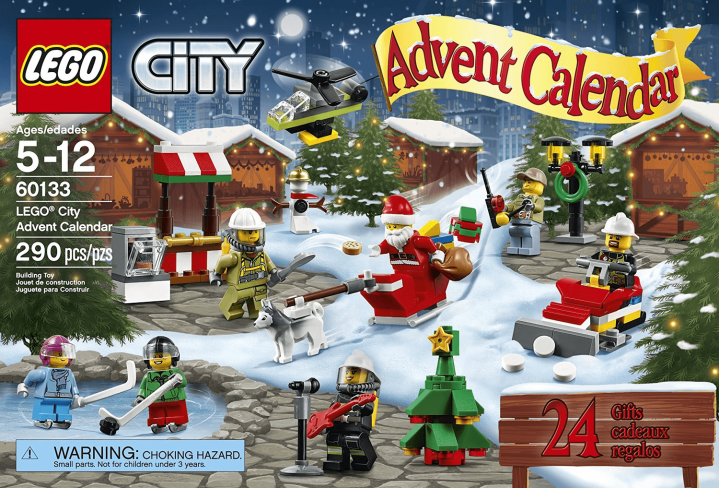 LEGO City Town Advent Calendar ($29.99)
Features 24 different items, including buildings, vehicles, items and
Open each 'door' to reveal the surprise for the day
Collect all the unique to add to your collections or sets
Includes 7 : 2 firefighters, a volcano worker, volcano adventurer, 2 ice hockey players and Santa, plus a dog
Celebrate the holiday spirit in LEGO City with this fun Advent calendar
Lego Friends Advent Calendar ($29.99)
Features 24 gifts, each enclosed in its own compartment in a LEGO Friends holiday-themed calendar
Open a new compartment each day and count down to Christmas with buildable gifts
Collect 24 buildable surprises including musical instruments, microphone and DJ decks, a hamster, fireplace, snowman and ice skates
Includes Emma and Naomi mini-doll figures
Visit LEGO.com/Friends each Sunday before Christmas and on Christmas Eve to find new building instructions for a mini build with all the gifts you have opened that week
Looking for even more advent calendars? Check out all our posts on Advent Calendars or find more on Amazon!
Pssst, we're making a list of Advent Calendars! We have a bunch more to enter, but if you find an amazing/unique calendar, let us know about it in the comments!