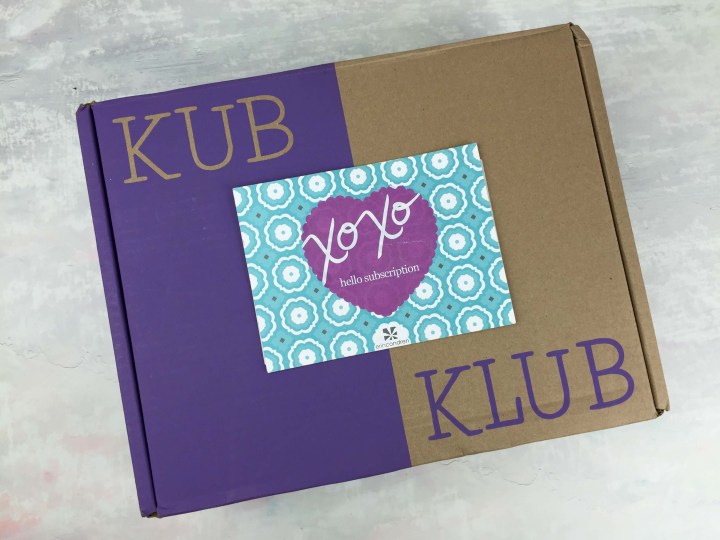 Kub Klub is a new monthly subscription box for babies and toddlers 0-3 years old that sends a variety of curated items each month perfect for your baby's age. Klub Klub promises more than $47 in value in each box, including items like books, toys, age-appropriate teething and feeding items, snacks, and more!  Plans start at $37 monthly but go down to $27 per month on an annual plan.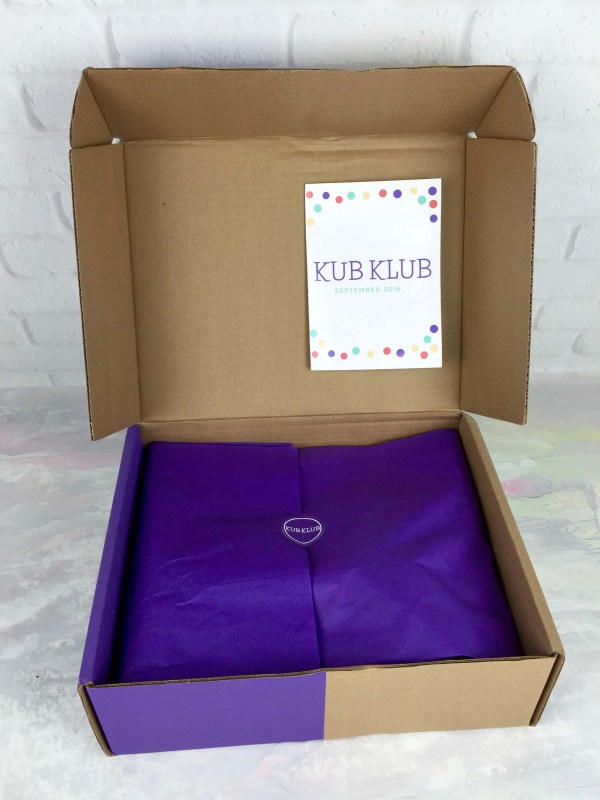 The box is neatly wrapped in vibrant purple tissue. The info card is attached on the lid.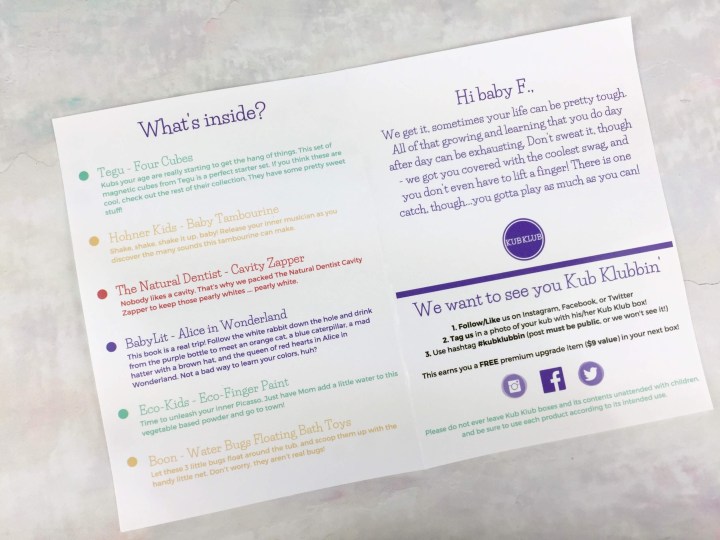 The information card details each item – and there's a lot of them. There's also a short note to baby.  I think it is sweet that the information was directed at my child. This would be a fun box to open with baby and read the card to him!
Looks like fun!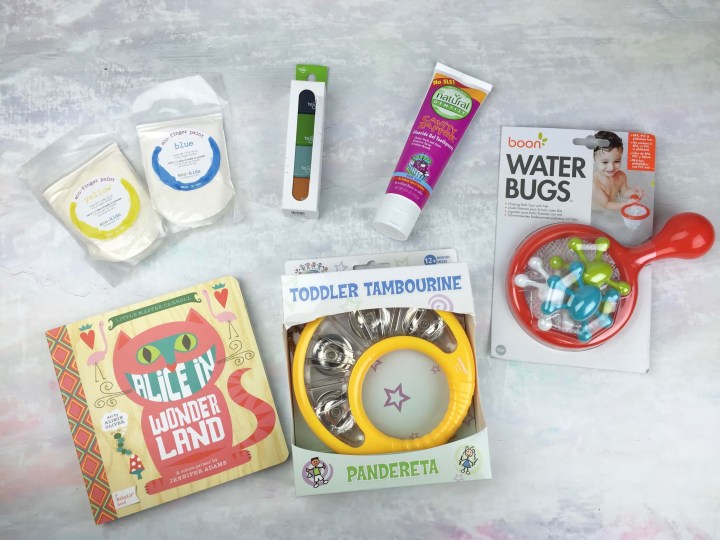 Everything in my September box!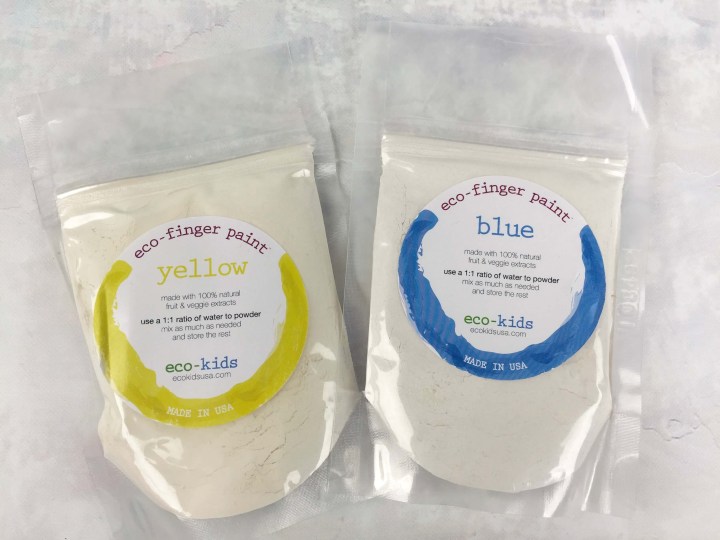 Eco-Kids Yellow & Blue Eco-Finger Paint ($6.68) Baby F is really getting into arts and crafts these days – he's just turning two and it's the perfect time for sensory exploration. I love that these are made from non toxic, natural ingredients (natural and organic fruit, plant and vegetable extracts from annatto seed, beets, carrots, cur cumin, purple sweet potato, red cabbage and spinach, flour, cornstarch, wheat paste and earth clay). But according to the Amazon reviews, don't expect a masterpiece – the paint apparently dries really lightly colored.  We'll take a photo during to capture the moment!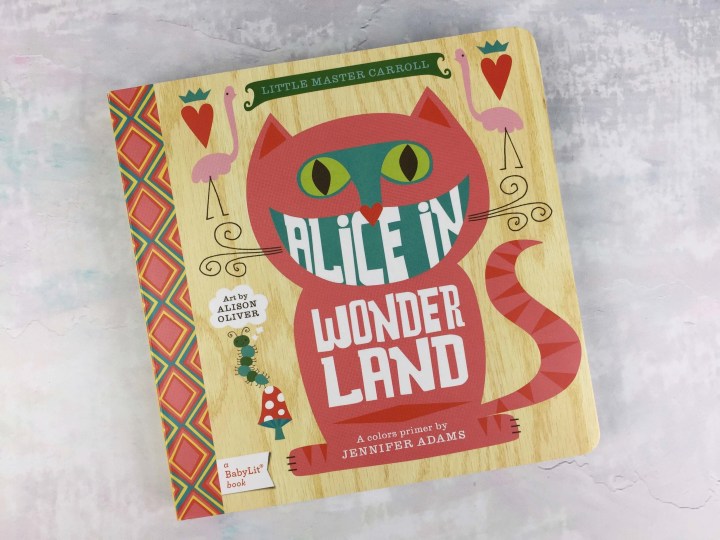 BabyLit Alice in Wonderland ($5.82) YAY! We were all excited about this one! We loved the silly fun illustrations, the great colors, and Alice in Wonderland is just always a hit. We got a kick out of listening to the big kids trying to describe the story to baby!
There's so much to see here in just one page!
`The Queen of Hearts, she made some tarts,
All on a summer day:
The Knave of Hearts, he stole those tarts,
And took them quite away!'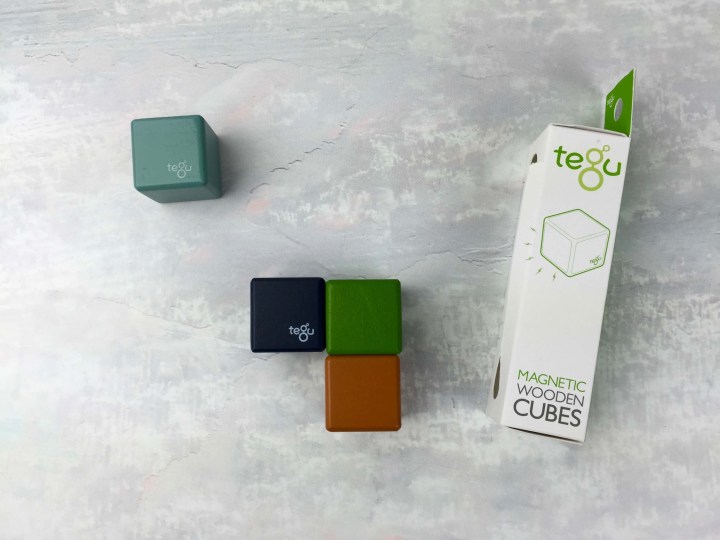 Tegu Magnetic Wooden Cubes ($8.69) Tegu blocks are great to get in kids subscription boxes – we tend to collect quite a few, and of course, they all work together! They're magnetic, sealed in a smooth wood finish, with a water lacquer base – and induce many giggles!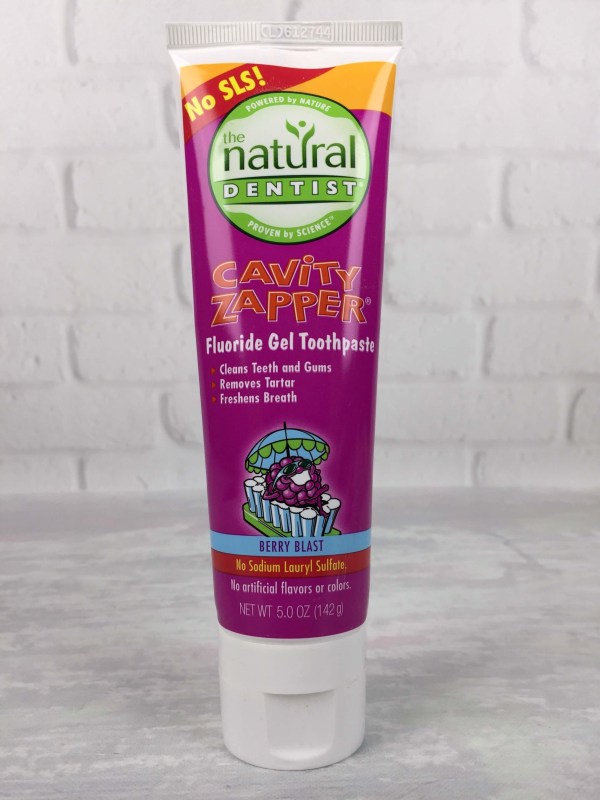 The Natural Dentist Berry Blast Cavity Zapper ($9.26) Note that the ADA says
For children younger than 3 years, parents and caregivers should begin brushing children's teeth as soon as they begin to come into the mouth by using fluoride toothpaste in an amount no more than a smear or the size of a grain of rice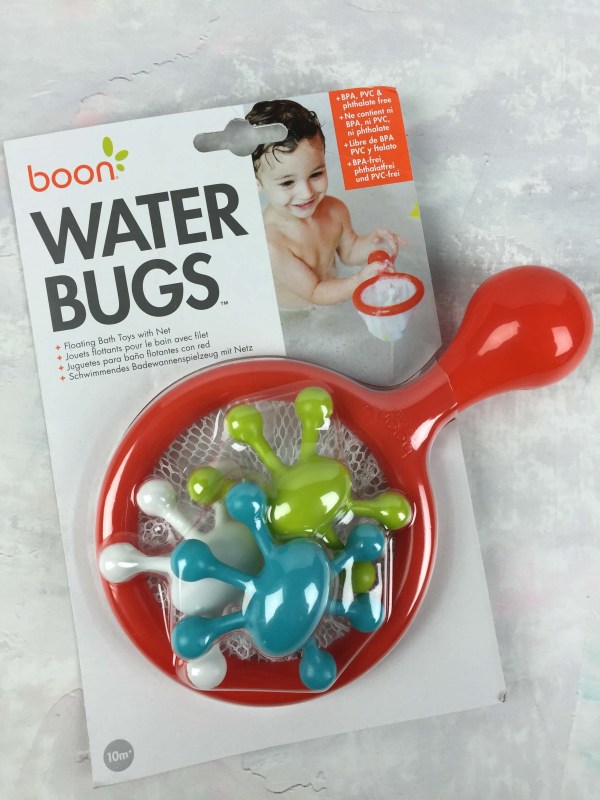 Boon Water Bugs Floating Bath Toys ($7.99) We have two sets already so this was the perfect addition. Yes my 3 kids will pile into the bath together and yes, this resulted in a lot of fun!
Hohner Kids Baby Tambourine ($14.99) This was a huge win! We have other tambourines in our box of music toys, but this visually arresting version was quickly grabbed and has been played with over and over again – and it's not annoying!
This was a good box, with a total value of about $53, which is great! I didn't care for the fluoride toothpaste in the box, but the value has been high enough that even if I'm not wowed by one of the items there's more than enough there to make us happy!
What did you think about Kub Klub's box this month?
Visit Kub Klub to subscribe or find out more!
The Subscription
:
Kub Klub
The Description
: Kub Klub is a monthly subscription for moms and kids. We deliver a box of high-quality products to your door every month. Each box contains innovative baby items, from bottles and teethers to clothes and care essentials.
The Price
: $37.00 per month