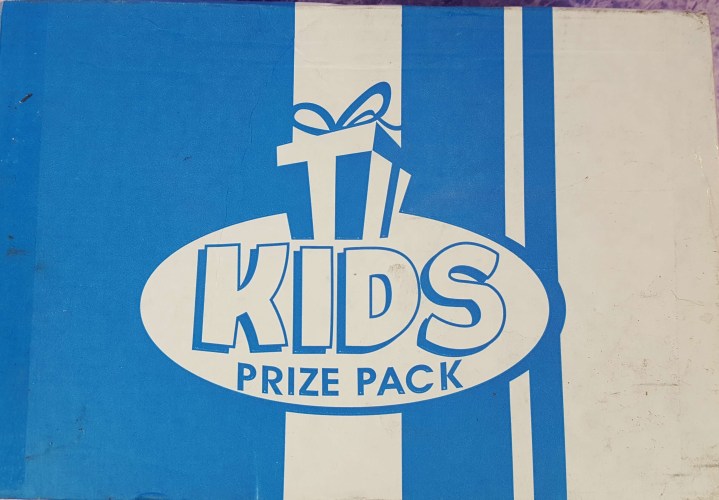 Kids Prize Pack is a fun kids' subscription box that centers its theme around books, toys, and activities each month. There are four age categories: Boys ages 4-8, Girls ages 4-8, Boys ages 9-12, Girls ages 9-12. The boxes range from early readers to chapter books along with age appropriate toys and collectibles.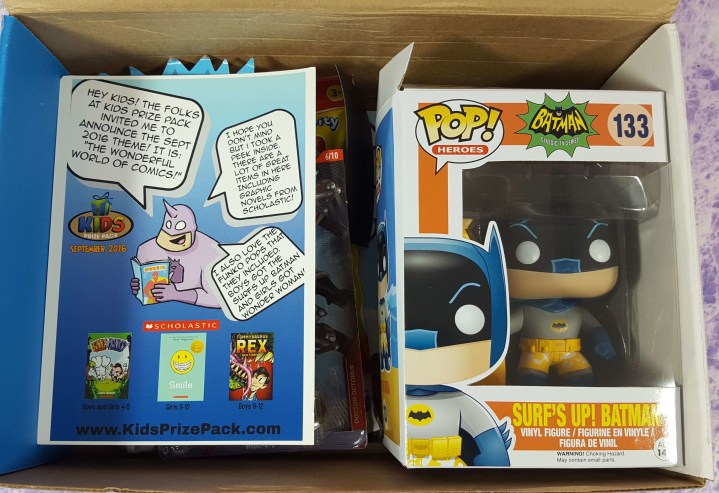 First look into my September box and I was already excited. We love Funko Pop so whenever we see them in a box it is a good day.  My two boys are 5 and 8 and we get the Boys 4-8 box.
Everything in our September box.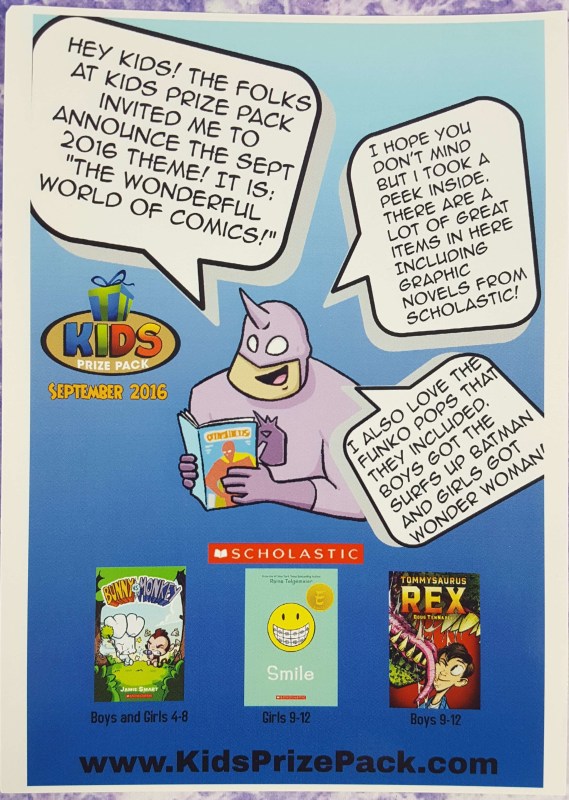 The theme for September is The Wonderful World of Comics.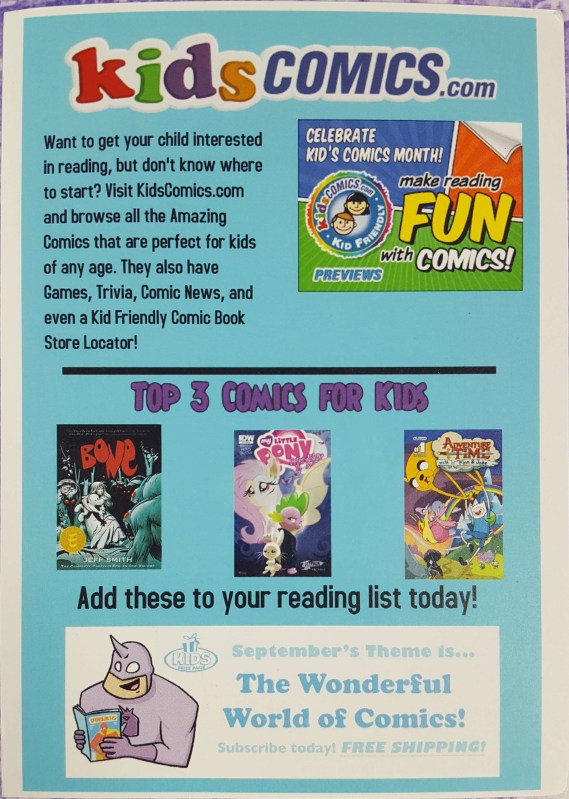 There are a couple recommendations for comics for kids on the back to add to your reading list.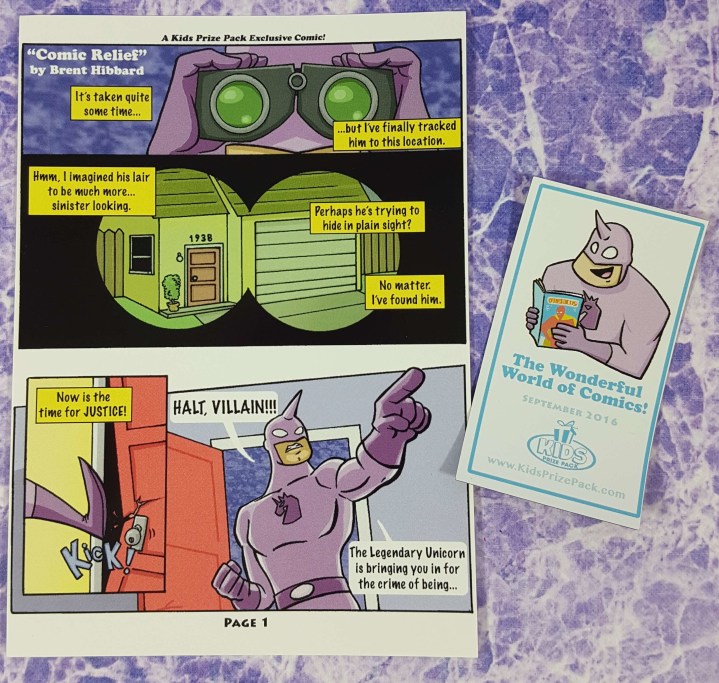 There was a card with a two sided comic and a magnet with this month's theme on it.  As is becoming a theme with this box my youngest ran off with the magnet and put it on the fridge and my oldest grabbed the comic.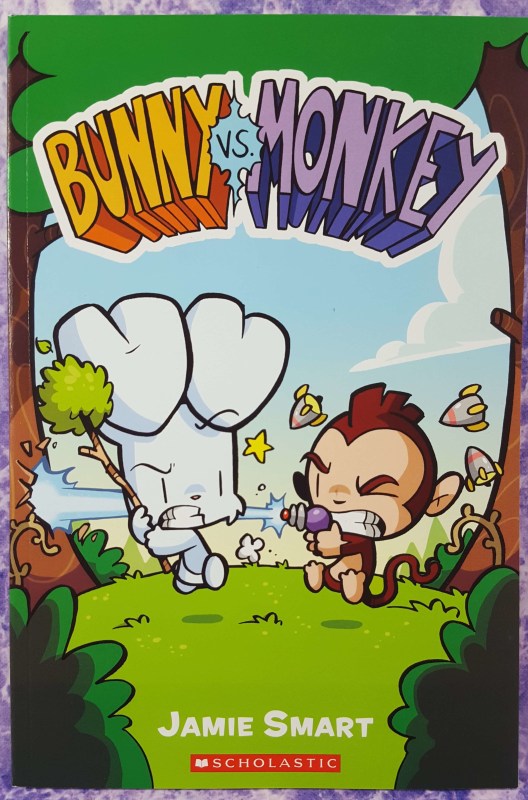 Bunny vs. Monkey ($5.49) – This book is actually a graphic novel and they are all the rage around my house right now.  My boys were waiting on me to finish so they could flip through and then start this book.
A team of scientists has sent a monkey into space! And good thing, too, because he's a mean, selfish, noisy, bullying little fur-bag. But… all does not go well with the flight, and Monkey's spaceship barely clears the first hilltop before crash-landing in a peaceful forest. Monkey decides this is a new world and claims it for his own. And his first decree is that all other animals should be banished! What follows is a series of hilarious, off-the-wall interactions between Monkey and the other forest animals.
The pages are bright and the writing is large enough for kids to read.
My oldest actually grabbed it and took it to read tonight. He didn't finish but marked it to take with him to school to finish up. He does a lot of reading and goes through books quickly.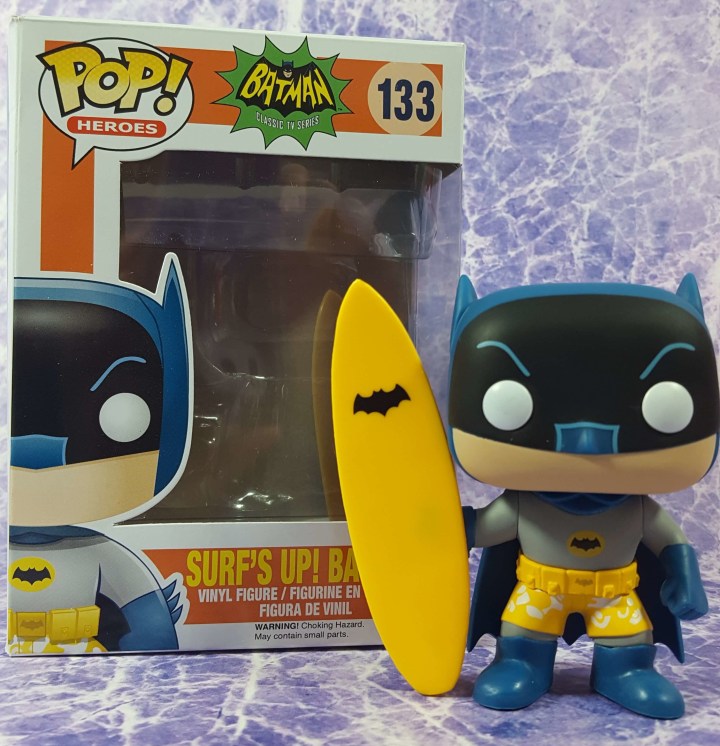 Funko POP Surf's Up Batman ($8.78) – I love this one. If you notice in the first look picture above you can see the box was a bit messed up but since we take them out and display and play with them it is not a concern to me.  This Batman is really cute and well designed. I love when the characters are doing something that isn't really in their nature. It just makes me laugh and seeing Batman in swim trunks does that for me.  I keep chuckling when I look at it.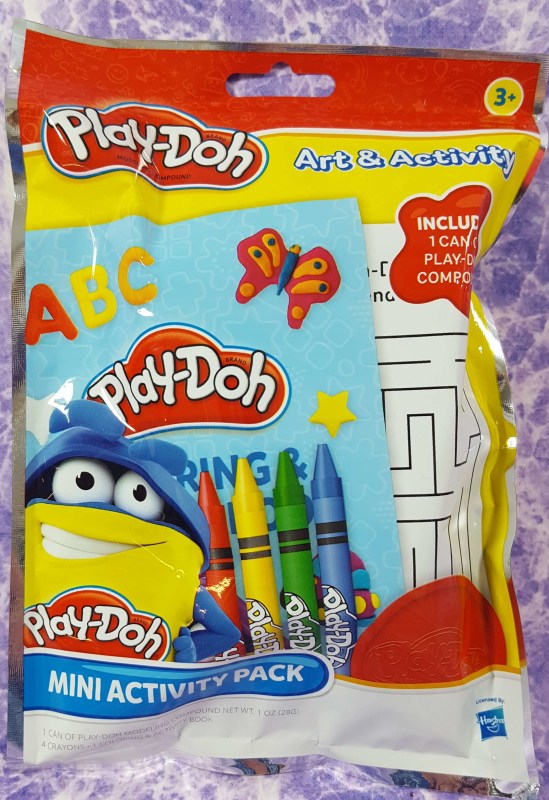 Play-doh mini activity pack – My youngest still loves play-doh and can't wait to open it. We have had so much rain here recently we are running out of inside activities and he is jumping at the bit to use this one. I told him to wait and we would open it up this weekend.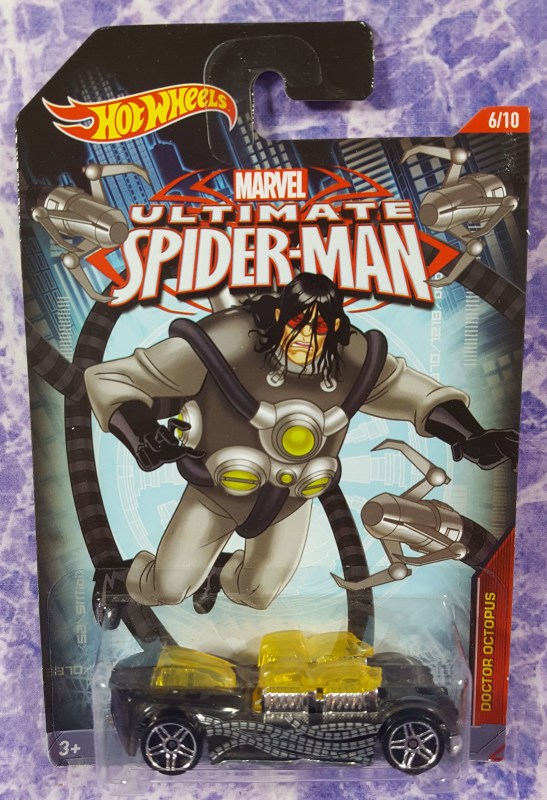 Doctor Octopus Ultimate Spiderman Hot Wheels ($5.89) – Can you really ever have too many hot wheels? I'm thinking not and this is a really cool car.  My boys still have races and tracks and car challenges all the time and I see a battle over who gets this one.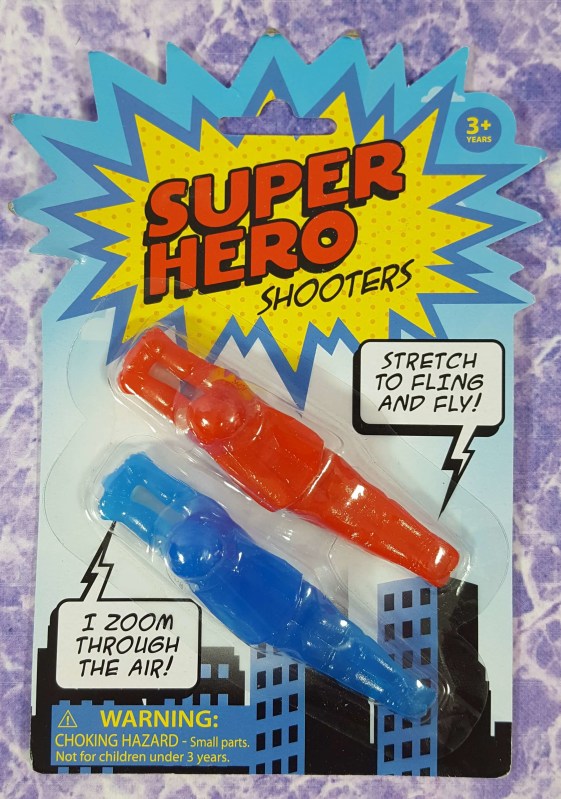 Super Hero Shooters (Lot of 12 for $6.47) – These are exciting and will be great to use outside. We are currently working on not throwing things in the house so I said these need to be outside toys. LOL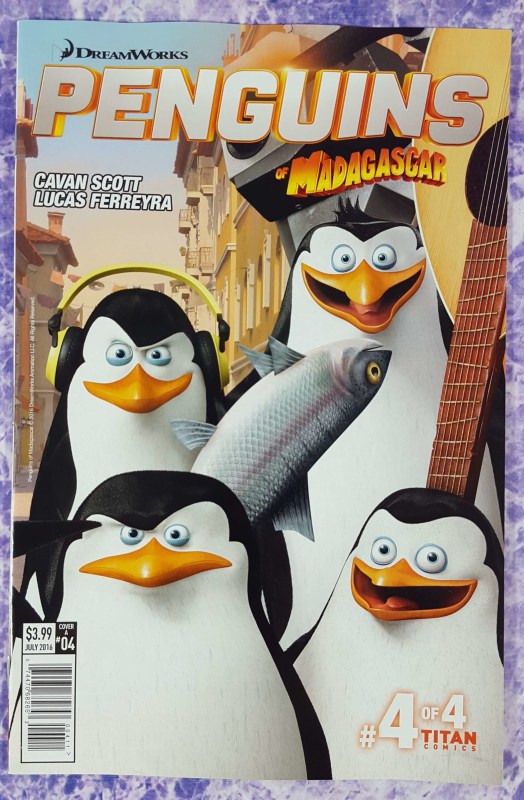 Penguins of Madagascar #4 ($8.00) – Going along with the graphic novel above my boys love comics too.  They always laugh when we watch a Penguins movie so I'm guessing the comic is going to have just as many laughs. This is a fairly recent release with it just coming out in June so that is pretty great and a less likely hood that we have it. Which we didn't.
The North Wind (the super-spy animal organization) have gone missing and it's up to the Penguins to find them. But will their search bring danger into the Penguins' lives? Plus special bonus short stories featuring the North Wind and the Baby Penguins of Madagascar!
Another great month for our Kids Prize Pack .  I love the way they work the theme through all of the items and my boys love that they really have kid friendly items that they can play and work with. The theme this month was a little broader then some of the other months but that is totally ok with us and the items are all on point.  Graphic Novels are all the rage with my boys and their friends so to get one in a book box is perfect. With both of my boys reading now we are going through books very fast and we love getting a new one each month.  They are normally not ones that we have heard of so we are discovering new authors and series that we will continue to check out.
What do you think of the September Kids Prize Pack boys ages 4-8? Share below!
Visit Kids Prize Pack to subscribe or find out more! Save 10% on your first month with code MARKETPLACE2016
The Subscription
:
Kids Prize Pack
The Description
: We choose an New Theme every month and base all of our Books, Toys, Games, and Activities on this Theme. We believe that if your kids love playing with the Toys and Games, they will want to read the Books on the same subject. "Fun through Literacy and Imagination"!
The Price
: $34.99 per month