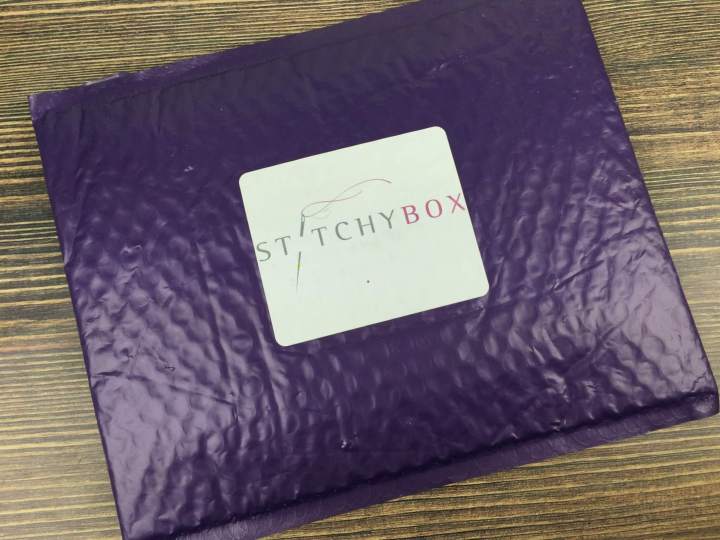 Just the Threads is a monthly subscription box that brings you all the threads you'll need for your next stitching project. Whether you're an embroiderer, needlepointer, cross-stitcher, crazy quilter, or just a thread lover, you'll find something you'll love in each Just the Threads box.
The subscription costs $22.99 per month and is part of the StitchyBox Family of subscriptions! See my June StitchyBox review for a run-down of the latest subscriptions they're offering! Like StitchyBox it comes in a padded mailer which isn't interesting to photograph.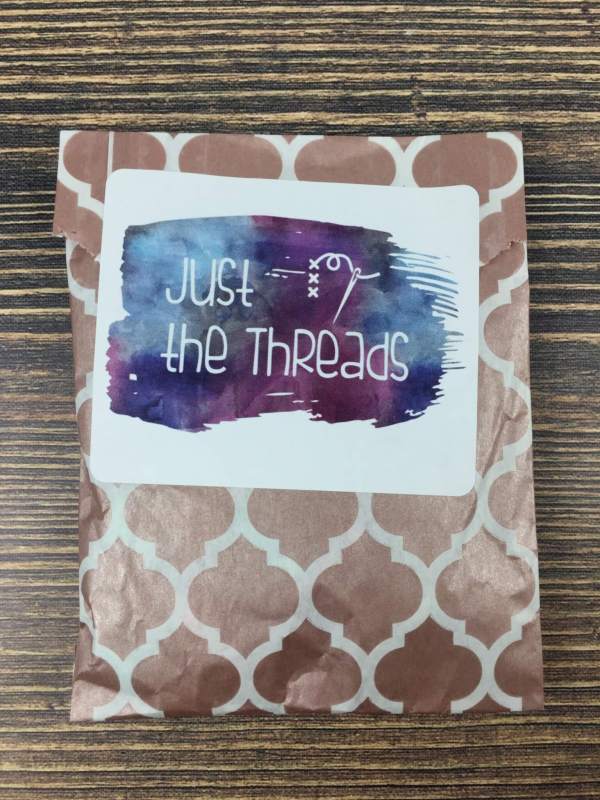 The box follows a monthly theme, and for this month, it's Chilled Brights.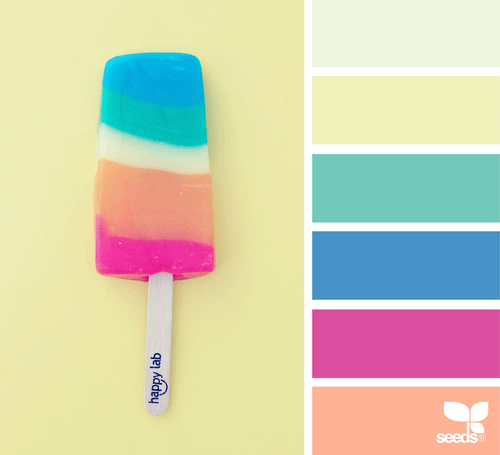 You have the option to personalize your subscription – you'll receive a questionnaire sometime after you sign up. You can see more complete info about the quiz in my first Just The Threads review!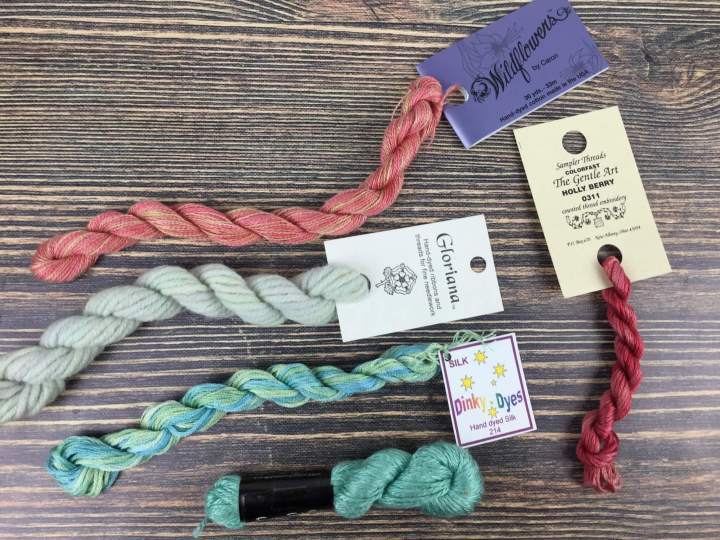 Everything in my August 2016 box! I'm a cross-stitcher primarily and even though all the threads aren't exactly interchangeable with DMC floss, I've been able to really incorporate them in my stitching!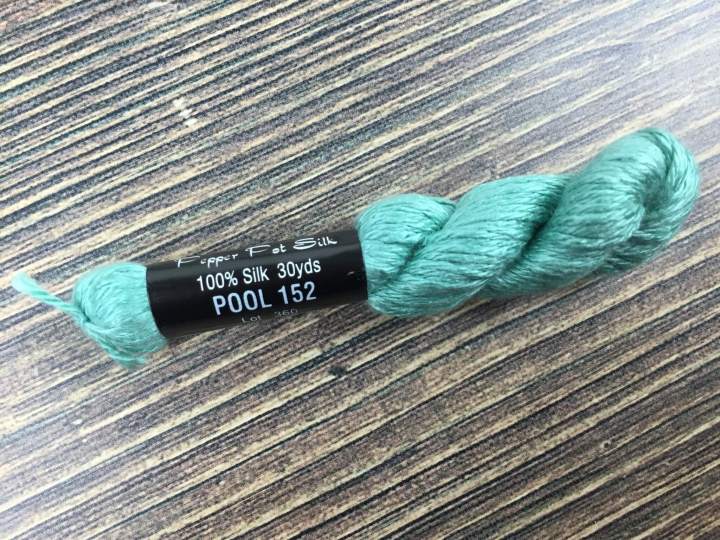 Pepper Pot Silk Pool 152 ($3) I love silk – and this one is perfect for a beautiful turquoise water area.
Gloriana Lorikeet Lavender Ice Pastel ($4.80) This one will be a bit trickier to use – I'm thinking it will be perfect for finishing the edges on something. I don't frame everything, I like to create doodads!
Dinky Dyes Happy Hannah Silk ($3.60) I love everything about this silk! I'm thinking rough choppy water or something like that.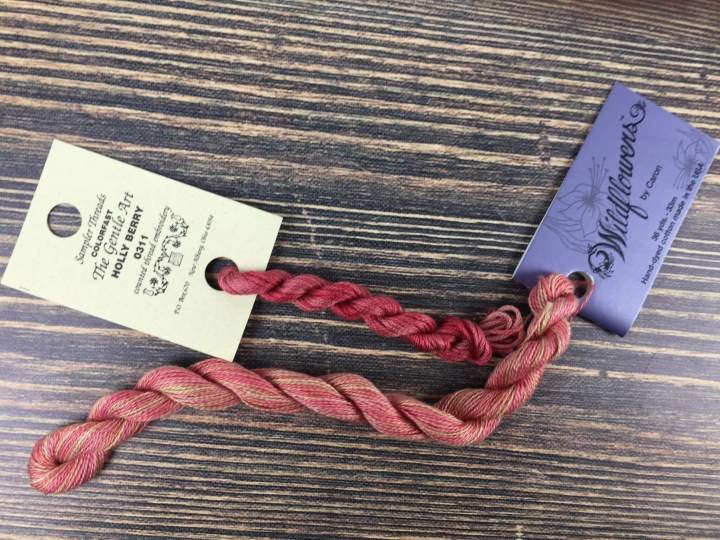 The Gentle Art Holly Berry ($2.39) Excellent for a vintage-y Christmas piece!
Caron Wildflower Coral Blush ($3) I think this would be perfect for a flower.
Both of these are gorgeous and hand dyed. I can't wait to find the perfect piece to use them in. One of my tricks – I flip one of the strands end to end to keep it from looking blocky. Or I don't – it depends on the look I'm going for!
This subscription is perfect for any embroiderer that loves trying out new threads and for cross-stitchers looking to stretch their repertoire!
I can't wait for next month's shipment – the palette is absolutely perfect for my kawaii stitching! What have you been stitching lately?
Visit Just the Threads to subscribe or find out more! Save 10% off your subscription with code SUBK2.
The Subscription
:
Just the Threads
The Description
: Are you an embroiderer, needlepointer, cross stitcher, counted thread lover, or crazy quilter? A Just the Threads subscription is for you! Each month we'll select a palette of threads & fibers for you based on our monthly theme and customized based on your new subscriber questionnaire (link will be sent to you via email after we receive your subscription).
The Price
: $22.99 per month