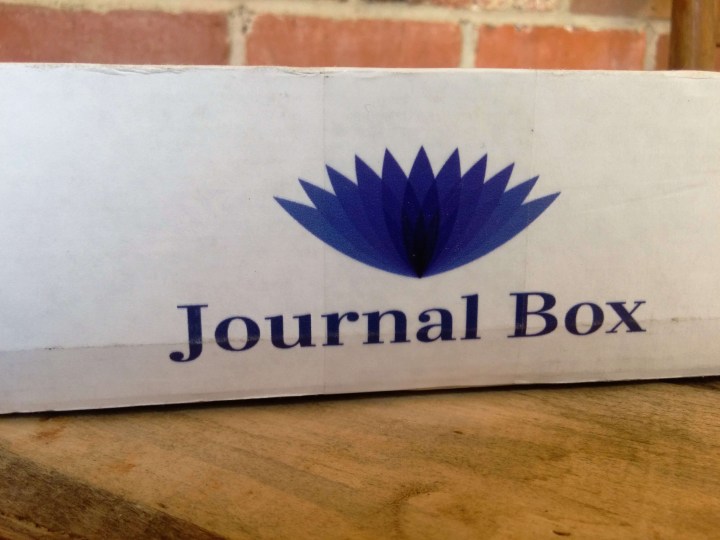 Journal Box is a monthly subscription box for journaling enthusiasts, list makers and note takers.  Each box contains 4 to 6 handpicked items to include at least two journals or notebooks in addition to notepads, stationary, and other fun accessories.
The monthly subscription to Journal Box is $39.99.  (The total value of the September box is $58+ !)
They also offer a Wisdom Journal Box that contains a best selling self help book and a journal for $24.99.
All of this paper lover pleasing wonderfulness packed the September Journal Box.  Be still my doodle drawing heart!
This cute card welcomed us to the September Box from Journal Box.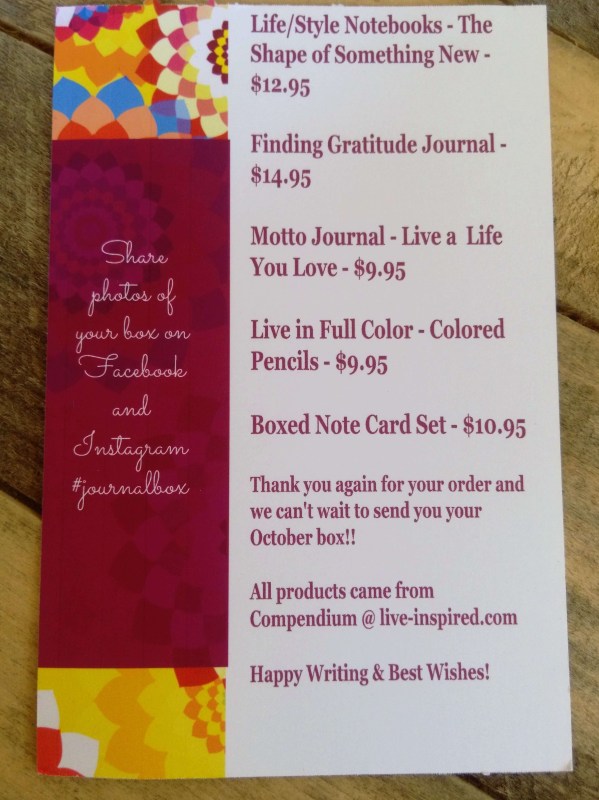 The back of the card included a list of everything in the box and the retail value of each.   Also, all of the products in this month's box are from [email protected]live-inspired.com .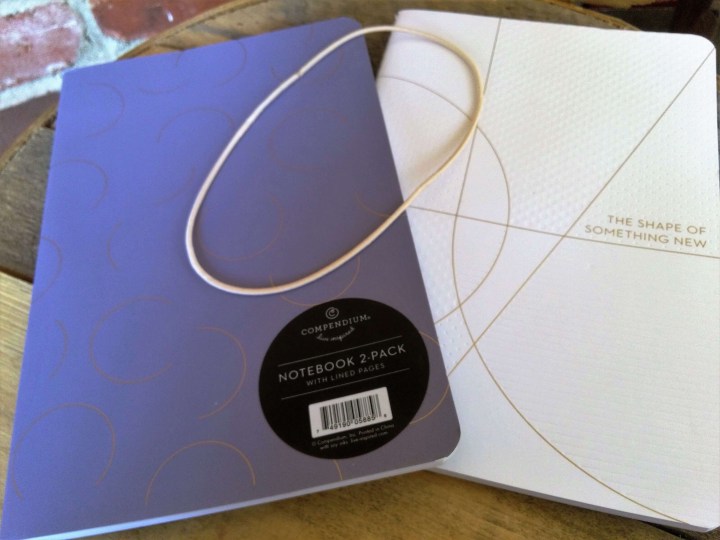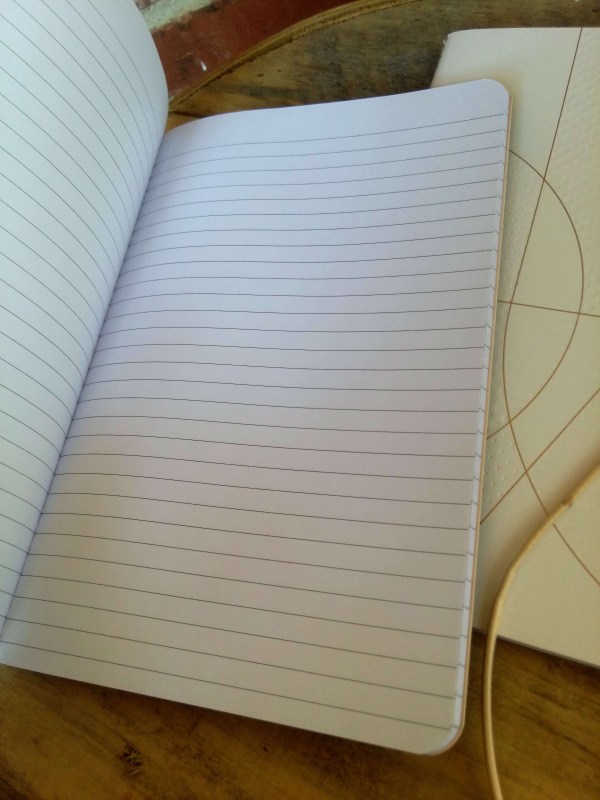 These two Life/Style Notebooks – The Shape of Something New ($12.95) were packaged together with a reusable elastic (great place marker for the journal.)  They have lay-flat binding for easy journal writing across both pages and feature graphic designs and inspirational phrases on the covers.
These are fabulous.  I was thinking I would use one to write/journal scripture, probably Proverbs.  I'm not sure about what to use the other one for yet.   To do lists maybe?  I like to write them in a journal so I can keep them for posterity.  I know it's weird, but you can tell so much about what was happening in a person's life by old to-do lists.  They are great to look back on and remember the day to day events of the past.
This guided journal entitled Finding Gratitude ($14.95) was in the box.  Each page of this journal if filled with short prompts, questions and quotes to reflect on as you begin your writing journey.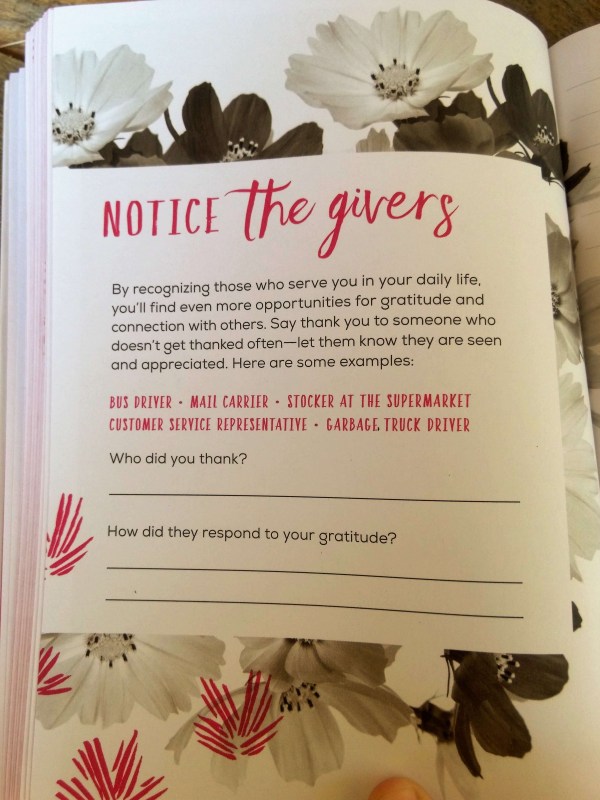 I like this page.  A little encouragement could make all the difference in a person's day or sometimes life.  It's good to be reminded of this.  Plus, the journal is really cute.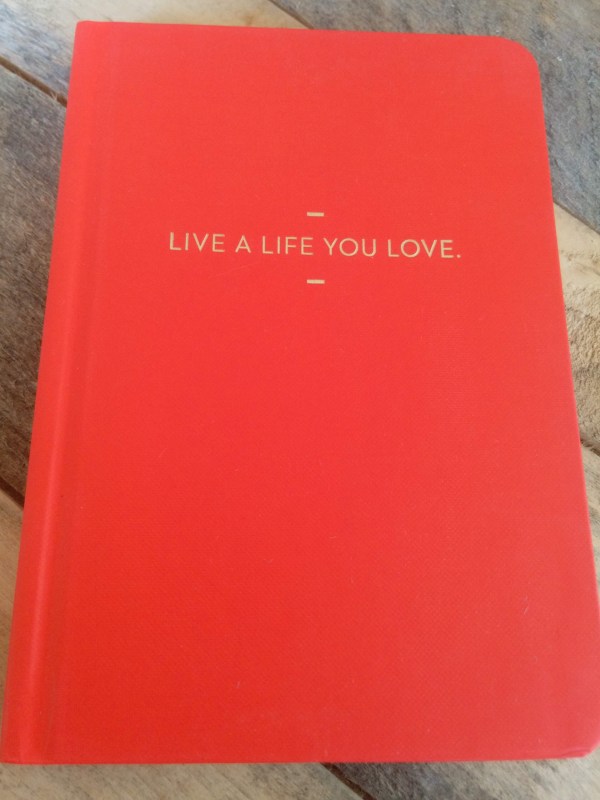 This Motto Journal- "Live a Life You Love" ($9.95) was my favorite journal in the box!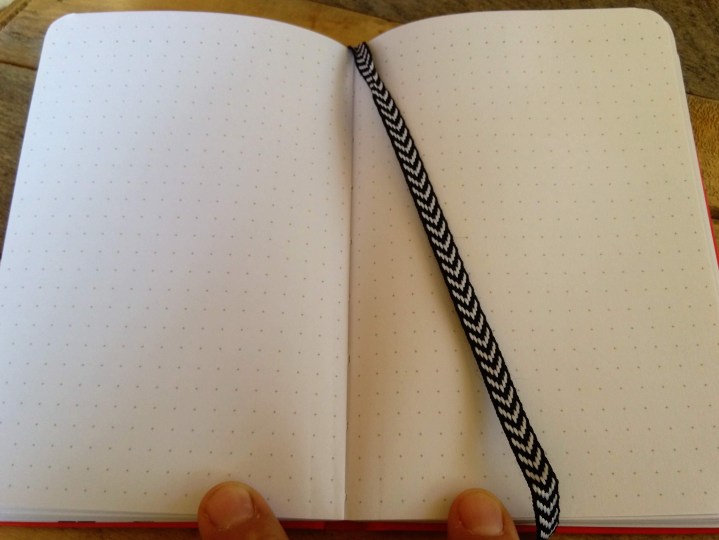 Each page is printed with a grid of teeny tiny plus signs to guide you as you doodle or write.  I love it!!
The open grid makes doodling just seem to flow.  (I may have done this during church.  Don't judge.)  The journal also had a cute ribbon bookmark to keep track of the page I was currently doodling on.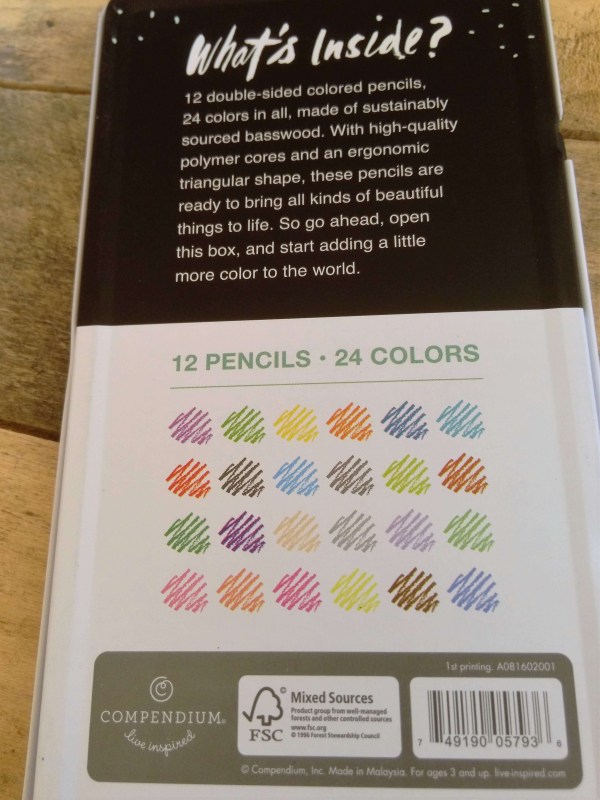 And to further feed my doodling addiction, these Live in Full Color colored pencils were included in the Journal Box September subscription.  The pencils are just slightly triangular instead of round so that they won't roll away as you are doodling.  And, the wood is sustainably sourced basswood.  Plus, they come in a nice tin case so they don't get lost in the bottom of your purse with the hairpins, loose sticks of gum and legos.  (What?  That's what is in the bottom of my purse.)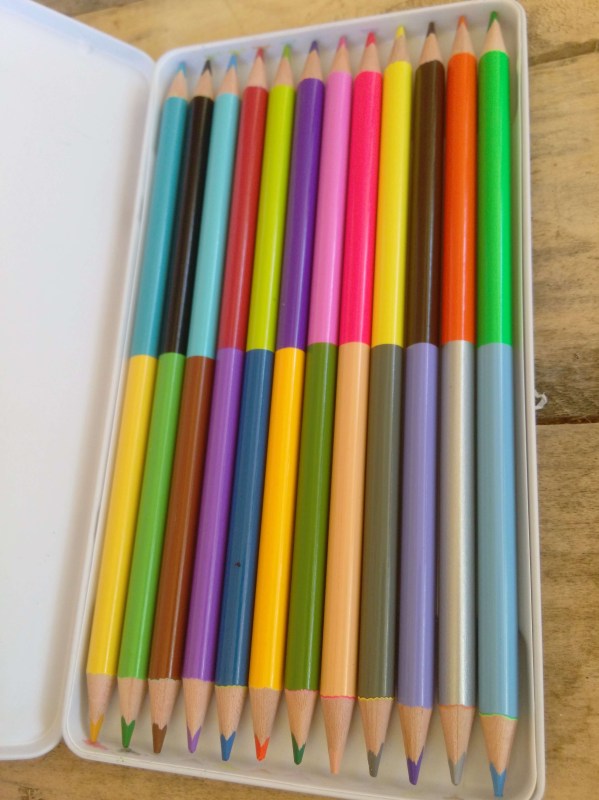 Each end is a different color which makes it easier to carry around all 24 colors so I can doodle/journal on the run.  I used they on the doodle above in the Motto Journal.  The leads are soft enough to produce vibrant colors.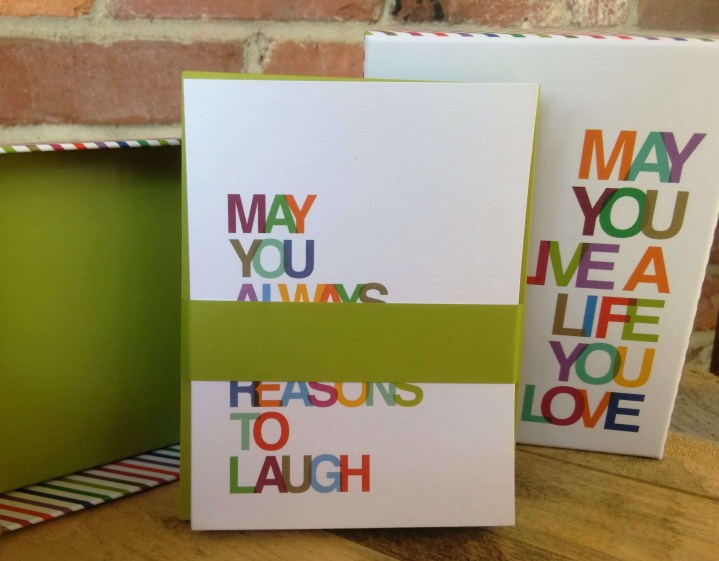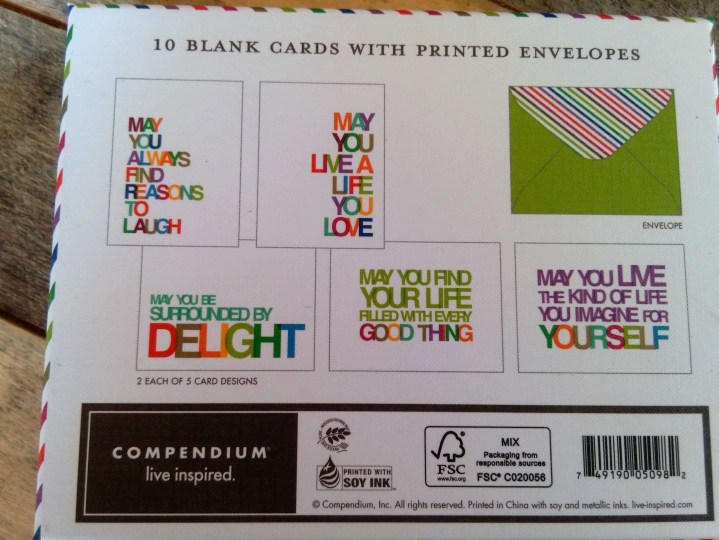 And, there was this Boxed Note Card Set from Compendium  ($10.95) in the box.  These brightly colored cards are printed with five different uplifting statements so that you can go old school on your friends and family and write them a note of encouragement on real live paper!  There is nothing quite so sweet as getting a hand written note of encouragement.  I am looking forward to being on the giving end of these.
I really enjoyed this Journal Box subscription.  All the journals were well made and a joy to write and doodle in and the pencils were a great addition!
Did you order the September Journal Box?  What did you use your journals for?
Visit Journal Box to subscribe or find out more! Get 15% off your subscription. Use coupon code  hello.
The Subscription
:
Journal Box
The Description
: A monthly subscription box for journal writing enthusiasts, list makers and note takers. Each Journal box will contain 4-6 handpicked items for you to enjoy! There will always be at least two journals or notebooks and the rest of the items will either be notepads, stationery, or other fun accessories.
The Price
: $39.99 per month