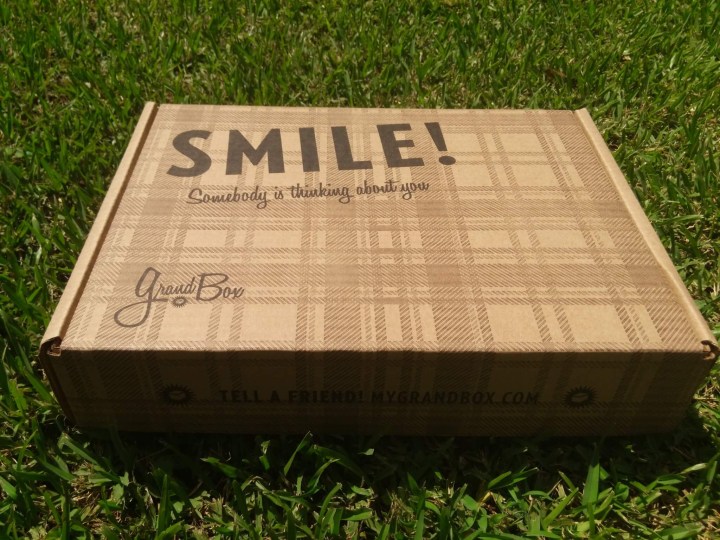 Grand Box is a monthly subscription box care-package for Grandma, Grandpa and loved ones over the age of 65.  Every month they select awesome gifts, healthy products and things just to make your loved one smile.
My mother who lives with me was the proud recipient of this box.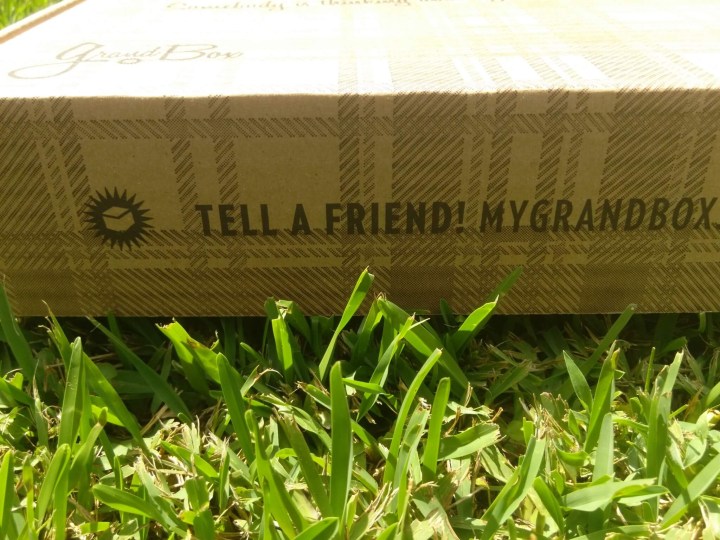 You can choose to subscribe to Grand Box month to month for $33 per month, 3 months at a time for $31.50 a month, 6 months at a time for $30 a month or 12 months at a time for $30 a month.
Use the coupon code HELLO to get 15% off of any purchase!  (That makes it just $25.50 a month if you prepay for 6 months or more.)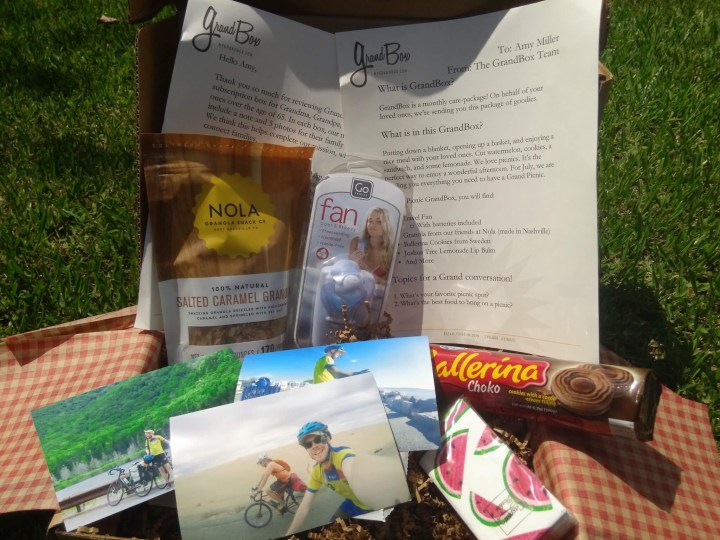 Each box has a super cute theme.  This month's theme was, "Grand Picnic".  The box included all these picnic-y items neatly packed in crinkles and cute checkered paper (just like a picnic blanket).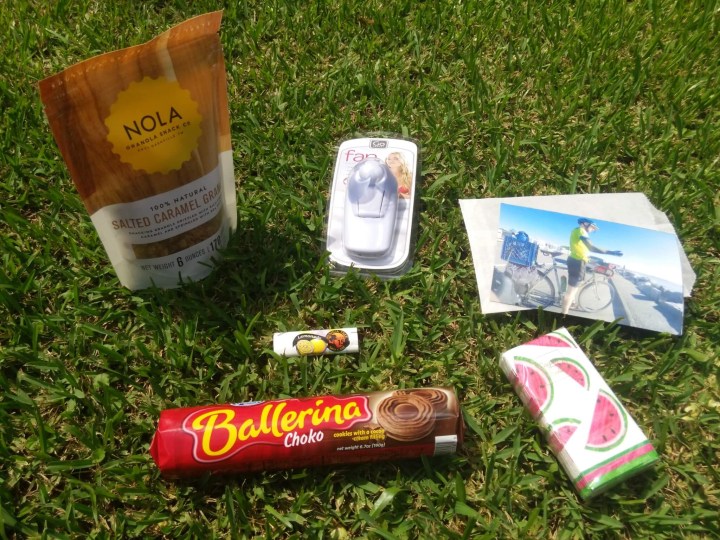 In addition to awesome products you can choose to also send your loved ones personalized photos (up to 5) and notes.  Grand Box co-founder, Joe Yeoman, sent us pictures of his family as they went on a bike ride around the U.S.  How cute is that?  Send your grandma/grandpa pictures of the grand-kids included in their box.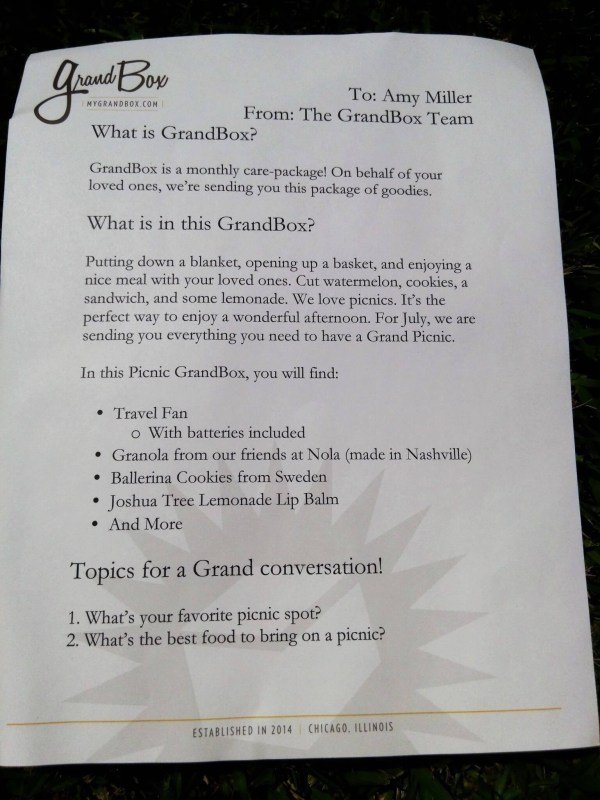 This letter welcomed us to Grand Box and listed the products included in the box.  There was even "Topics for Grand conversation" included in the box.  So, I asked my mom the questions.
 What's your favorite picnic spot?  One time a friend and I went to the end of Harvard Blvd overlooking St.Andrew's Bay in Panama City, FL and had a gourmet picnic.  It was delightful.  Except, I bought the food that day and she was supposed to buy the next time and she was a snot-wad and never bought the stuff on her turn.
What's the best food to bring on a picnic?  Rye bread, deli meat, potato salad, a bottle of sparkling cider and red velvet cake.
Here's the pictures of Joe Yeoman's brothers' cross country bike ride.  The option to include a personal touch in a box like this is tremendous.  The older generations of our society should be revered, respected, cared for and showered with the attention that they deserve.  So, send grandma a picture every now and then would ya?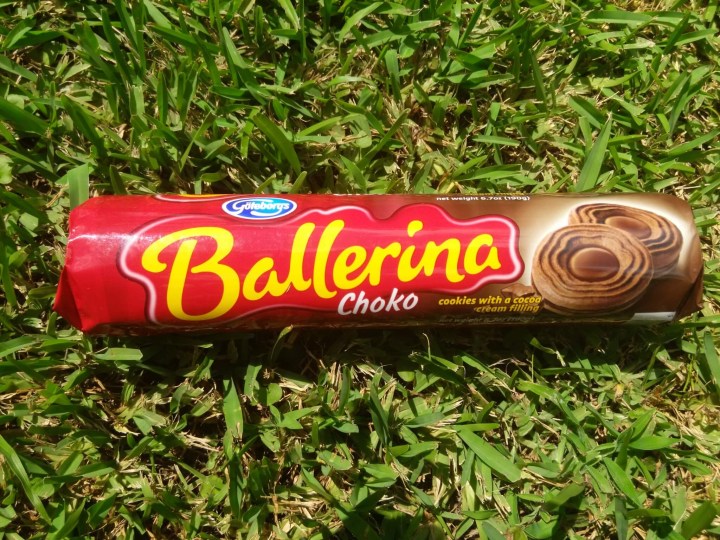 These delicious, awesome, please share with me mom, cookies were in the box.  They are Ballerina Cookies from Sweden by Goteborg.  These were so good!!  I felt really bad stealing them from my mom, but the center is this melty chocolate in the middle of a crunchy chocolate cookie, so you understand.  And, I made the mistake of looking up the company that makes them, Goteborg, and discovered that they come in mint chocolate.  I die.  I may order a case.  Or two.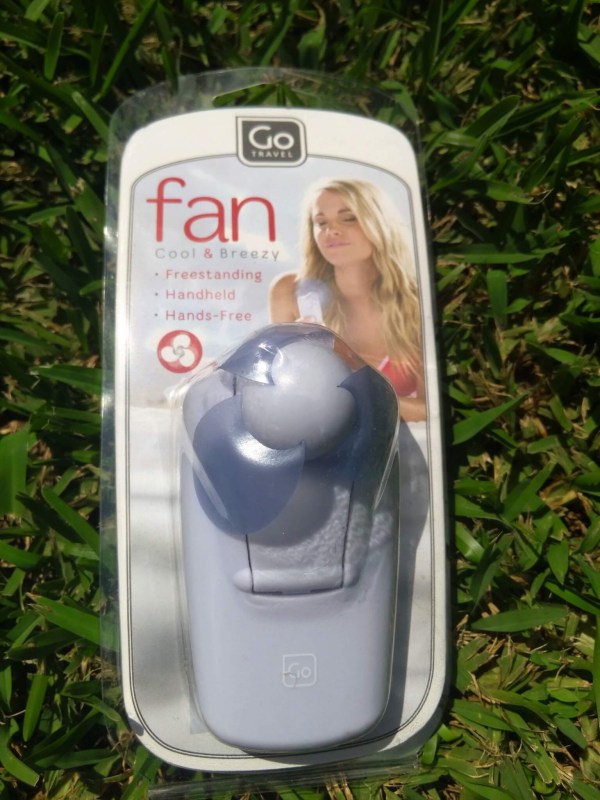 This handy travel fan (batteries included) by Go Travel was in the box.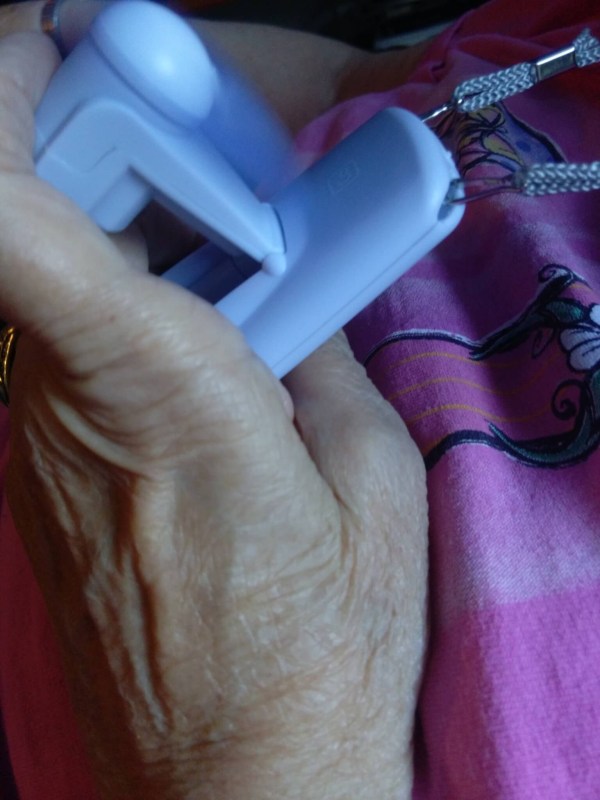 First of all, I love my mom's hands.  They are so soft.  We should take casts of older people's hands like they do baby's hands……..
She loved the fan.  It has a cord that you can hang it from your neck or you can sit it down on a solid surface if you want.  It was powerful for such a little fan and created a good breeze. She loved it, but was automatically thinking of other people who needed one and wondering if she should give it to them.  She is a giver.  Unless you're talking quilts and then she is a little possessive………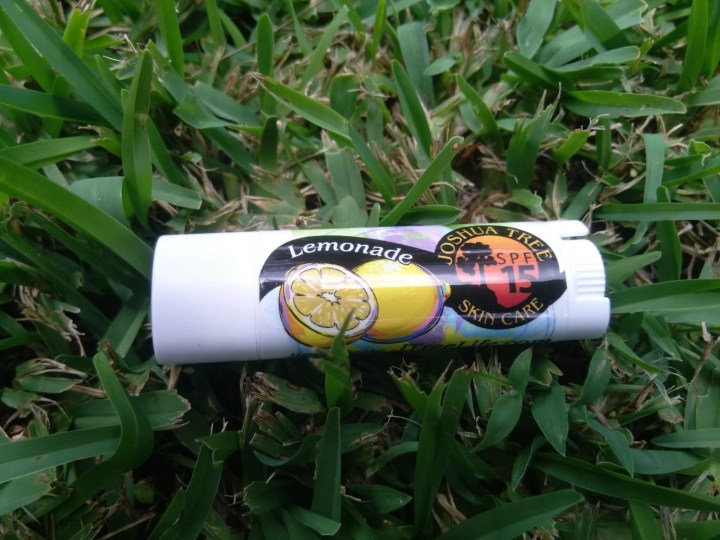 This Joshua Tree Lemonade Lip Balm was in the box.  These are petroleum free and made from a base of cocoa butter and beeswax.  And, all the ingredients are 100% organic.
Mom approved.  It smelled fresh and lemony and she said it went on smoothly and absorbed well.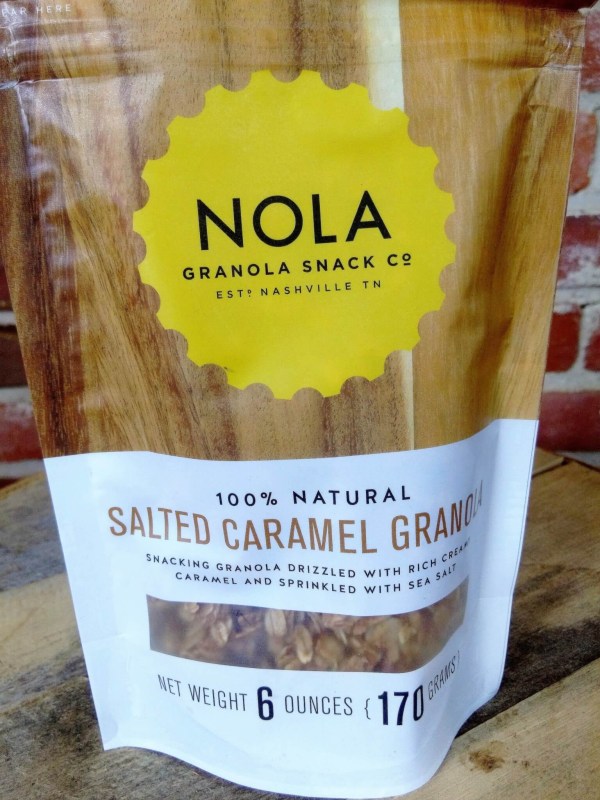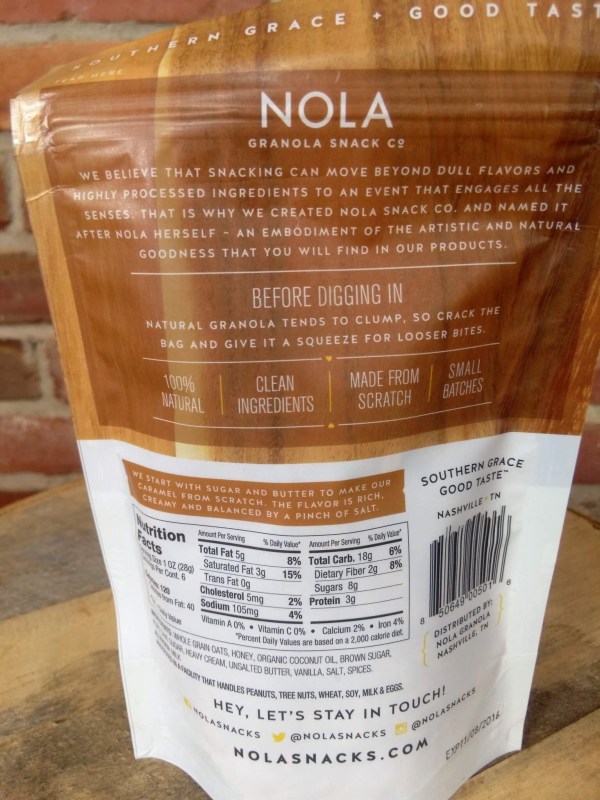 Nola Granola was in the box.  It's 100% percent natural salted caramel granola made from scratch in small batches.  I expected this to be pretty hard, because most granola is.  (Mom can't chew anything too hard.) But, it wasn't too hard at all.  It wasn't quite chewy, just a lite crunch.  Perfect for mom to snack on.  Delightful stuff.
These cute watermelon tissues were in the box too.  Grandma approved.  She stuck them in her purse.
This box helps reconnect the generations.  Your loved ones will smile as they open the box.  Grandpa will call to thank-you and somehow you will end up being on the phone for 20 minutes and discovering the best way to fry chicken for your picnic.  Or like me, that the little park where my mom had a picnic 40+ years ago at the end of Harvard Blvd is still there.
"Remember the days of old, consider the years of many generations: ask thy father, and he will shew thee; thy elders, and they will tell thee." Deuteronomy  32:7
Did you order Grand Box?  Who did you send it to?
Visit Grand Box to subscribe or find out more! Save 15% off any purchase with coupon code HELLO.
The Subscription
:
Grand Box
The Description
: A monthly care package for your older family members or loved ones.Every month we select great gifts, healthy products, and things to make your loved ones happy. They will also include pictures and letters in each box.
The Price
: $33.00 per month