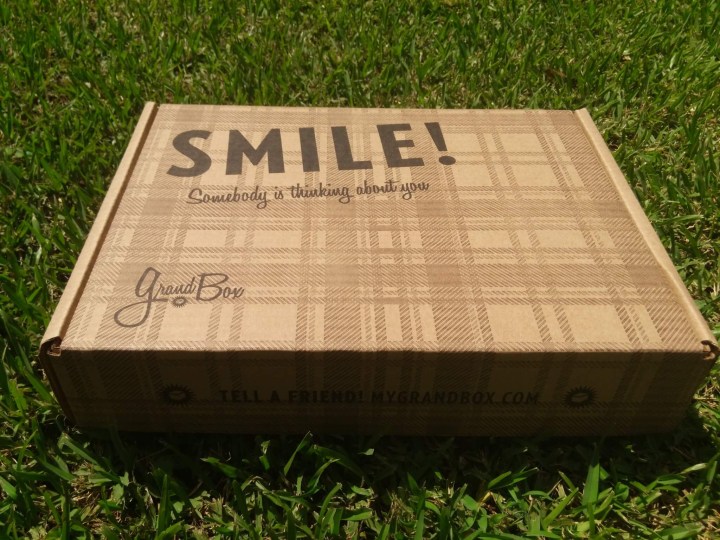 Grand Box is a monthly subscription box care-package for Grandma, Grandpa and loved ones over the age of 65.  Every month they select awesome gifts, healthy products and things just to make your loved one smile.
My mother who lives with me was the proud recipient of this box.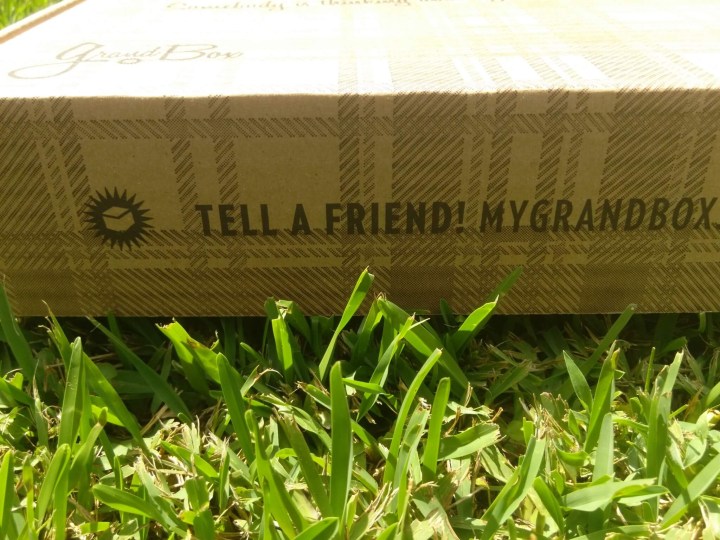 You can choose to subscribe to Grand Box month to month for $33 per month, 3 months at a time for $31.50 a month, 6 months at a time for $30 a month or 12 months at a time for $30 a month.
Use the coupon code HELLO to get 15% off of any purchase!  (That makes it just $25.50 a month if you prepay for 6 months or more.)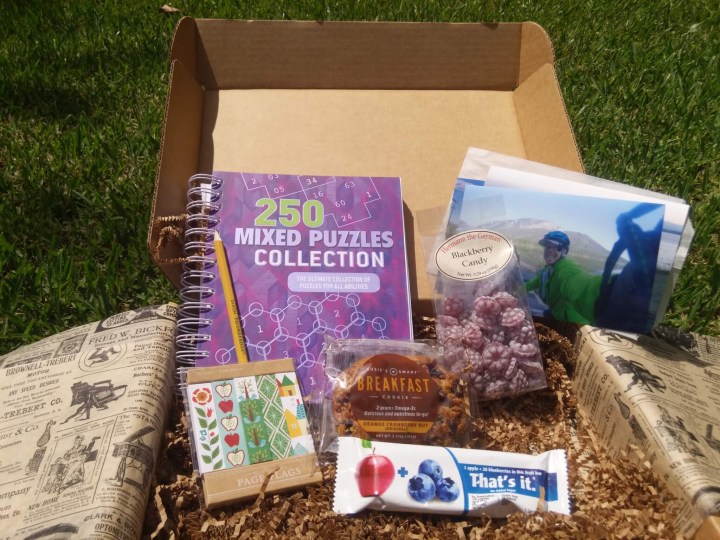 My mom was ecstatic to open this box.  It is exciting to get good mail no matter how old you are!
This letter welcomed us to Grand Box and listed the products included in the box.  The theme for this month's box is Back-to-School.  There was even "Topics for Grand conversation" included in the box.  So, I asked my mom the questions.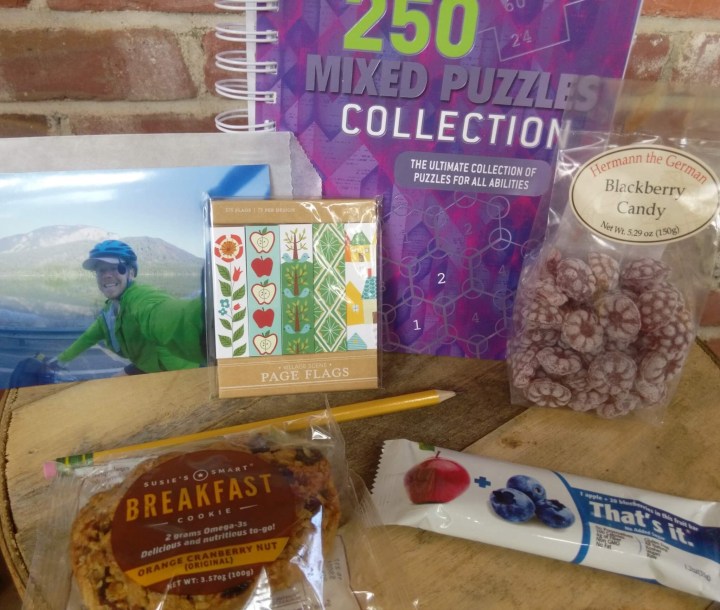 What is one school memory from your childhood?  My fifth grade teacher, Ms.  Marlene Maddox, would invite me and a friend to spend the night at her house.  She made us homemade pizza.  That was the first pizza that I had ever had.  It was sooo good.
Who was your best friend in school?  What made them a special person?  My best friend in high school was Brenda Brown.  She was special because she could eat a banana sandwich in one bite.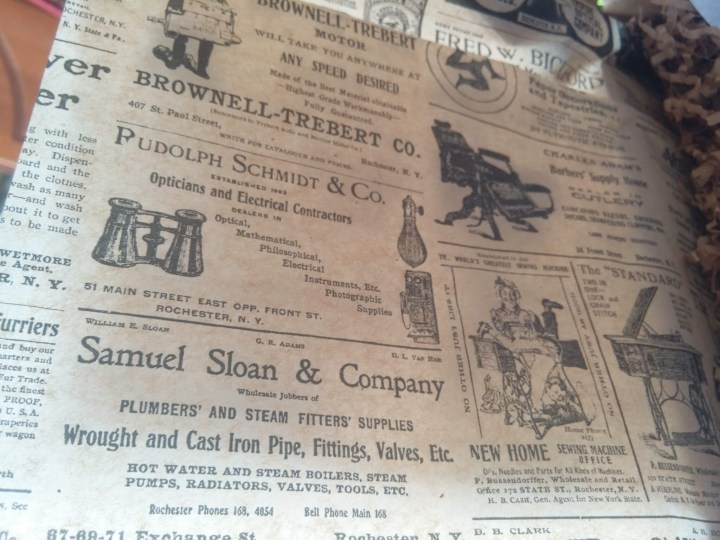 Everything in the box was wrapped in this antique catalog print paper.  My mom has most of the stuff on here, including the New Home Sewing Machine (bottom right).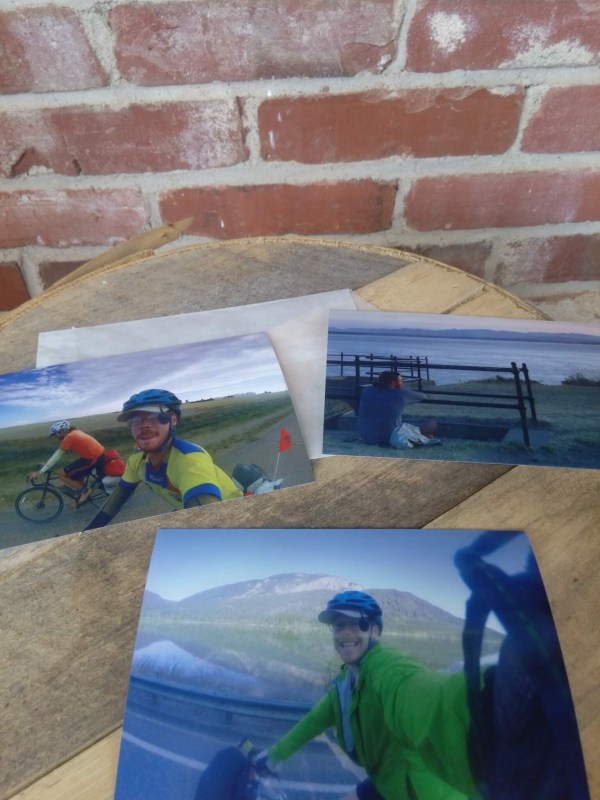 In addition to awesome products you can choose to also send your loved ones personalized photos (up to 5) and notes.  Grand Box co-founder, Joe Yeoman, sent us pictures of his family as they went on a bike ride around the U.S.  How cute is that?  Send your grandma/grandpa pictures of the grand-kids included in their box.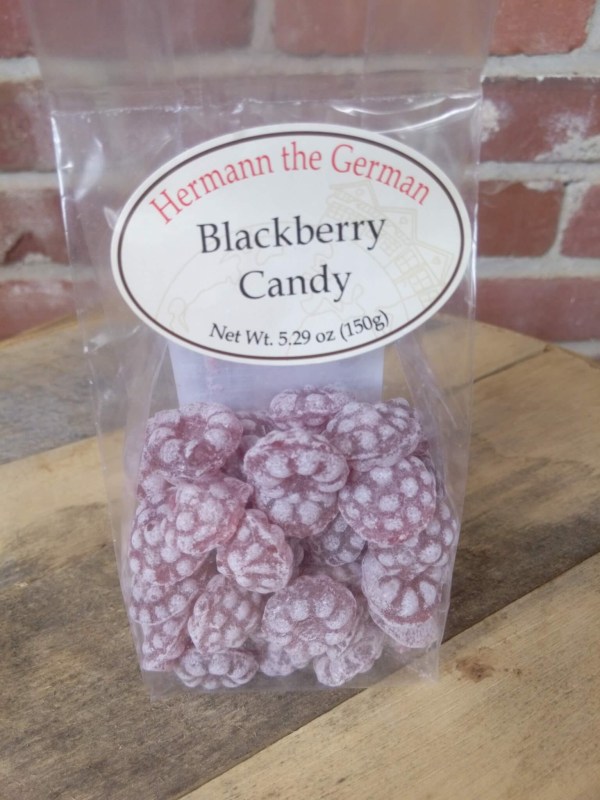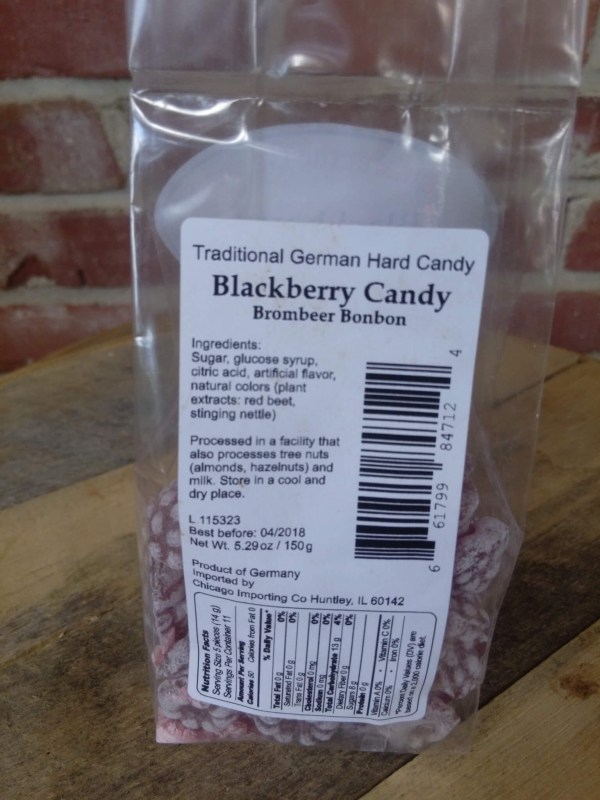 This Herman the German Blackberry Candy was in the box.  It is a traditional hard German candy in blackberry flavor.  Mom approved.  She is hoarding it and won't let me have a piece.  But, she said it was good as she slapped my hand away.  I'm going to take her word for it.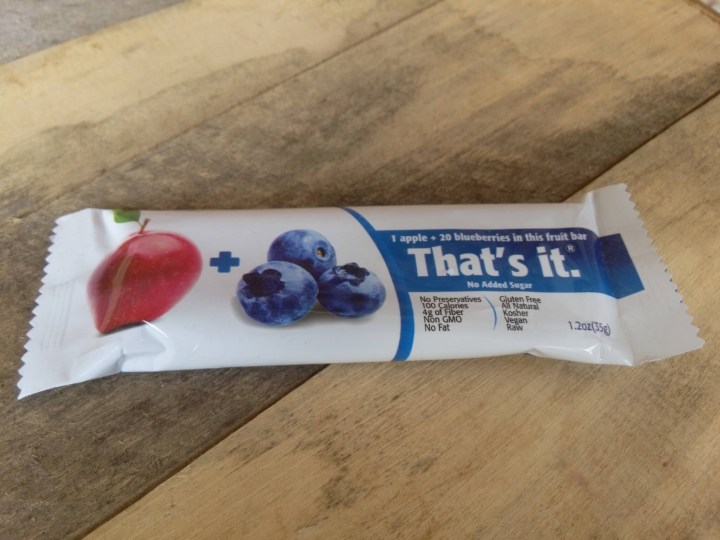 This apple and blueberry fruit bar from That's It was in the box.  And, they aren't kidding.  Apples and blueberries are all that is in this bar!!  It's just the fruit dried formed into a delicious bar (mom let me nibble a corner).  She gave this two thumbs up and asked if I could order her more on the internet.   So, yes you can order more on the internet, they are $19.99 for a 12 count box here. ($15.45 on Amazon)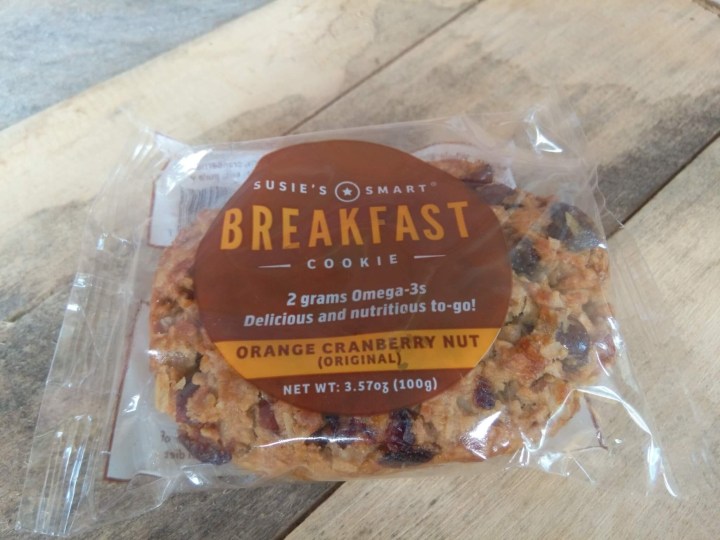 This Susie's Smart Breakfast Cookie was in the box.  My mom's name is Susie.  She thought that was hilarious.  She ate this for breakfast the morning after the box came with a cup of hot tea with honey.   Each of these cookies has 2 grams of Omega-3s in it and is yummy!  These are hearty enough to make a meal out of.  Very satisfying.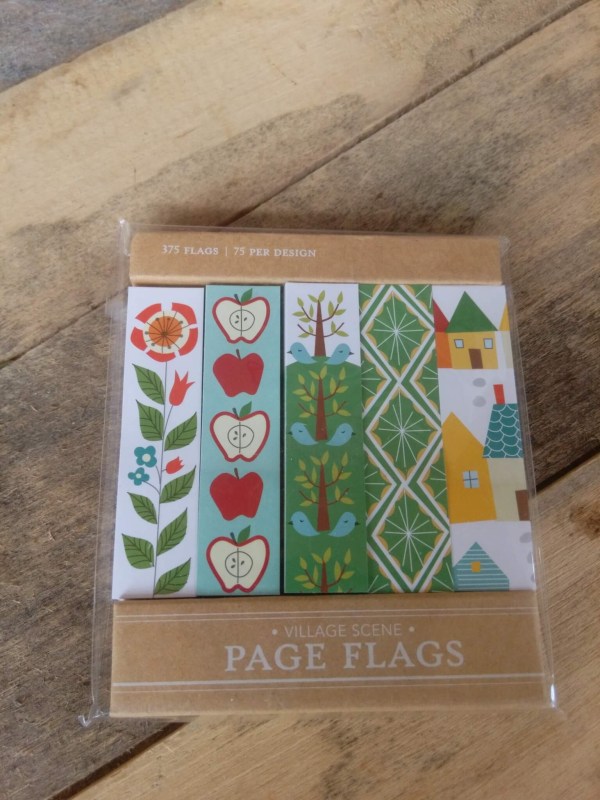 These cute Village Scene Page Flags ($4.95) were in the box.  These fun Scandinavian themed page flags are perfect for marking your place in a book or studying your Bible (what my mom used them for).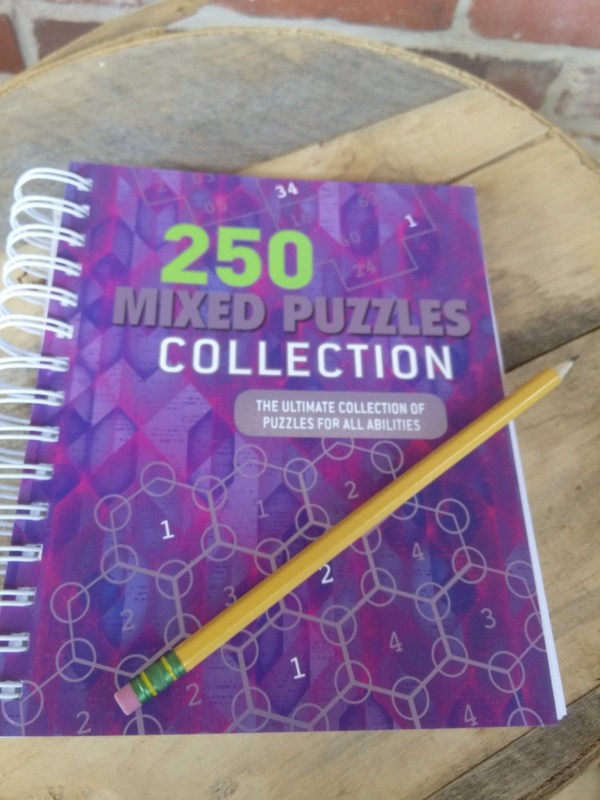 And, lastly, this 250 Mixed Puzzles Collection book was in the box.  The book includes word searches, crosswords, word spirals and Sudoku. 
My mom loved this!  But, not for the reason you would think.  She hates puzzles and games.  But, her good friend, Janet, loves them.  She can't wait to give this to her.  Giver.  I want to be more of one (like my mom).
Grand Box has struck upon a grand idea in this offering this box that gives us the opportunity to honor the generation before us.  I think it is a great idea to help us reconnect with our loved ones.  Sometimes life gets busy with kids and work and everything else and we forget to stop and call or send a note.  Grand Box will ensure you don't forget to connect and to let them know that they are loved.
"Remember the days of old, consider the years of many generations: ask thy father, and he will shew thee; thy elders, and they will tell thee." Deuteronomy  32:7
Did you order Grand Box?  Who did you send it to?
Visit Grand Box to subscribe or find out more! Save 15% off any purchase with coupon code HELLO.
The Subscription
:
Grand Box
The Description
: A monthly care package for your older family members or loved ones.Every month we select great gifts, healthy products, and things to make your loved ones happy. They will also include pictures and letters in each box.
The Price
: $33.00 per month