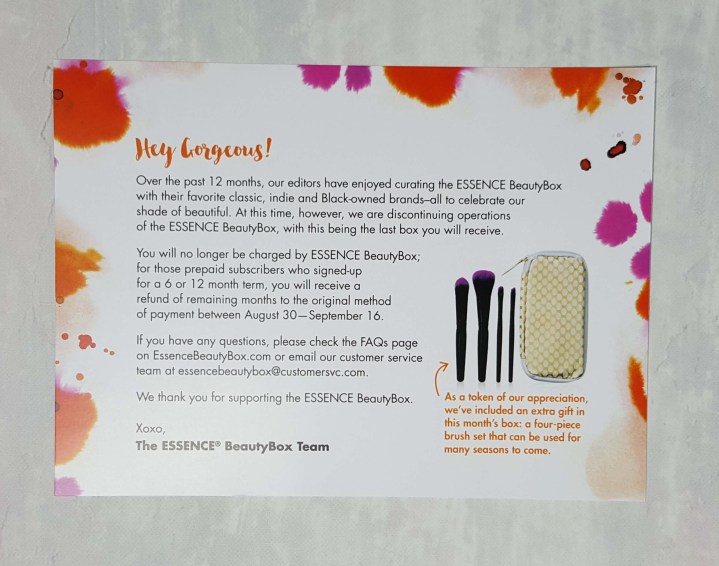 The Essence BeautyBox theme for September is Runway Ready!  However, it should be "Goodbye".  That's right, Essence is ending their beauty box.  In a field that already has limited options, another box for women of color is going away.  For the short time that I've been reviewing subscriptions, the Essence BeautyBox always stood out.  Their philosophy was simple – find quality products and show their benefits or application for WOC.  There are so many beauty products that are aimed towards specific demographics, and the Essence team worked to shatter the mold by showing that a good item is good for all.  There will definitely be a hole in the WOC subscription market.  I think I'll say, "Until next time" and keep hope alive that the Essence BeautyBox will return.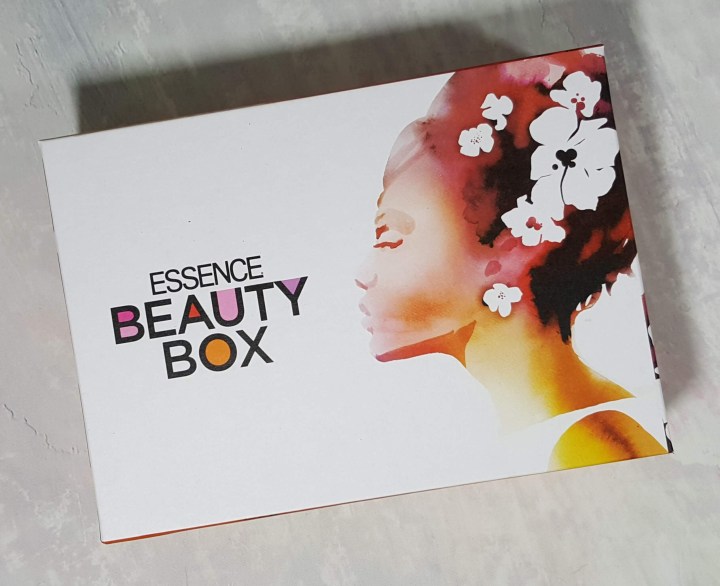 This month's products are designed to help you transition from summer to fall because, just like your wardrobe, your look should get a seasonal change.  Essence BeautyBoxes were curated by their trusted beauty experts and delivered 5 luxe samples to your door each month starting at $15 for a single box.  For recurring 6 or 12 month subscriptions, the price dropped to $12.50 per box.  You had the opportunity to test some of the latest and most innovative products, as well as proven favorites.  Additionally, to honor and support beauty entrepreneurship in the Black community, Essence BeautyBox also strove to feature a product from a Black-owned business in each box.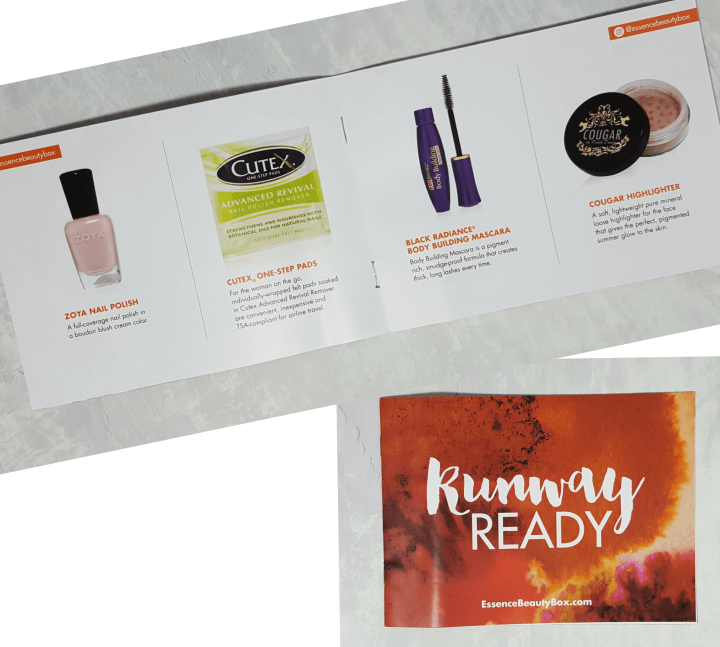 The information booklet contains a note from the Essence BeautyBox Team explaining the theme, as well as information on each item and the Essence beauty editors who chose it and why.  
Hey Gorgeous!

Summer's grand finale has arrived.  As the heat dies down and leaves begin to fall, remember that your beauty routine also needs a seasonal shift.  Chances are the summer elements have exhausted your hair, skin and nails; now is the time to give them new life.

Fashion Month is the perfect opportunity to marry the latest trends with an equally fabulous beauty regimen.  These products will revive your day-to-day look, all while keeping you runway ready.  Get ready to sashay you way into fall.

Xoxo,

The ESSENCE BeautyBox Team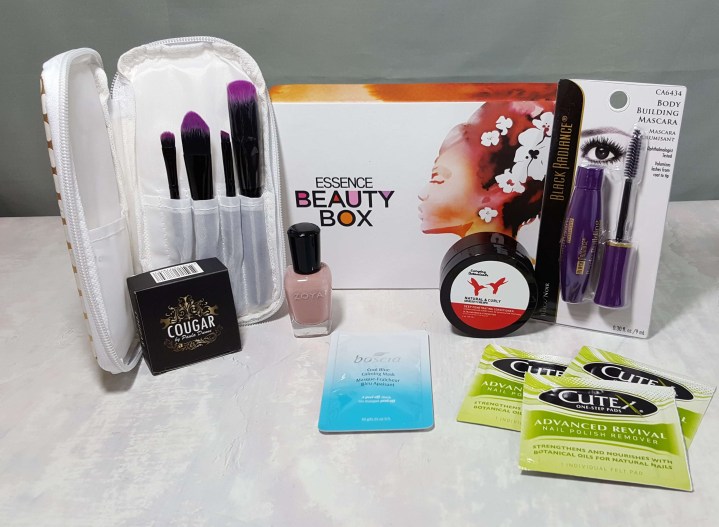 The September Essence BeautyBox.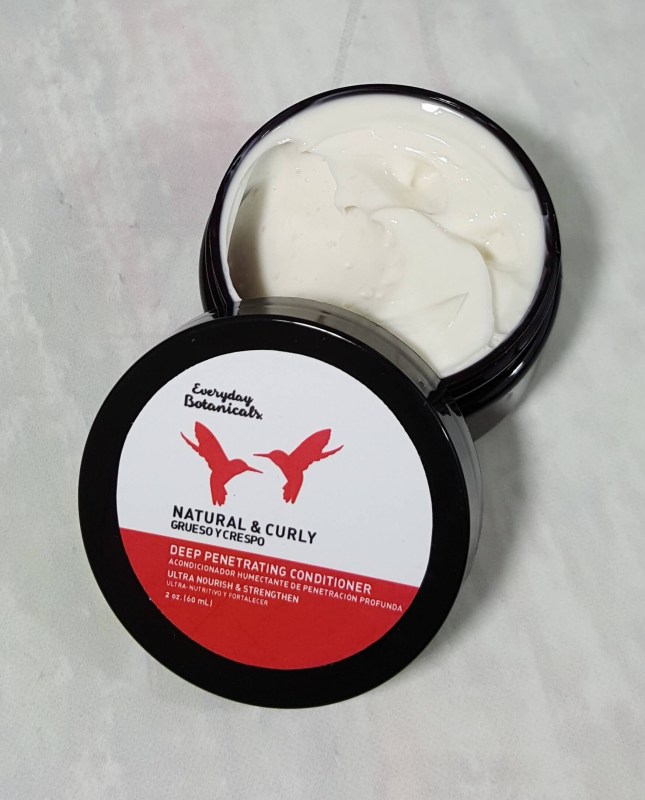 Everyday Botanicals Natural & Curly Deep Penetrating Conditioner ($3.99):  I have liked all of the Everyday Botanicals products that I've tried and am sure that this one will also be a winner.  This deep conditioner is formulated to reinvigorate and nourish dry hair.  It contains a base of olive and avocado oils, plus nettle extract to treat scalp irritations and stimulate hair growth.  Directions say to use weekly for optimal results.  Some subscribers received Keracare Silken Seal Liquid Sheen depending on their profile.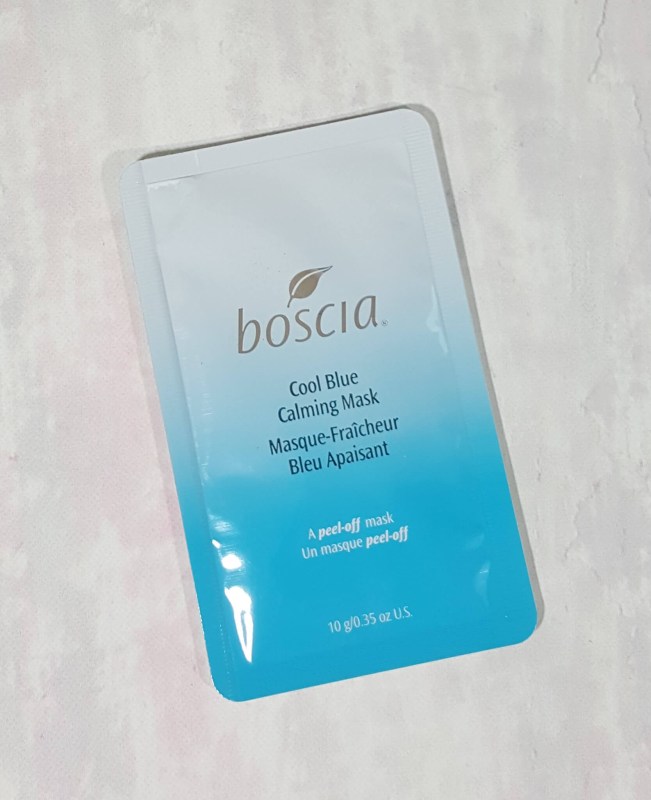 Boscia Cool Blue Calming Mask ($2.50):  Boscia is a Japanese skincare company that is world's first 100% preservative-free skincare brand.  Their products are vegan and gluten free.  This is a peel-off mask that helps to treat irritated skin.  It contains witch hazel (astringent), sea whip extract (anti-inflammatory), aloe vera (moisturizing and healing), jojoba extract (antioxidant), and frescolat (derived from peppermint – provides cooling sensation).  I'm saving this for when I need a little extra skin love during the month.
Black Radiance Body Building Mascara ($2.99):  This is currently on sale for $1.49 at Black Radiance.  A smudge-proof and water resistant mascara that claims to deliver 5x the volume.  I've gotten a lot of mascara lately and will hold this for later or gift.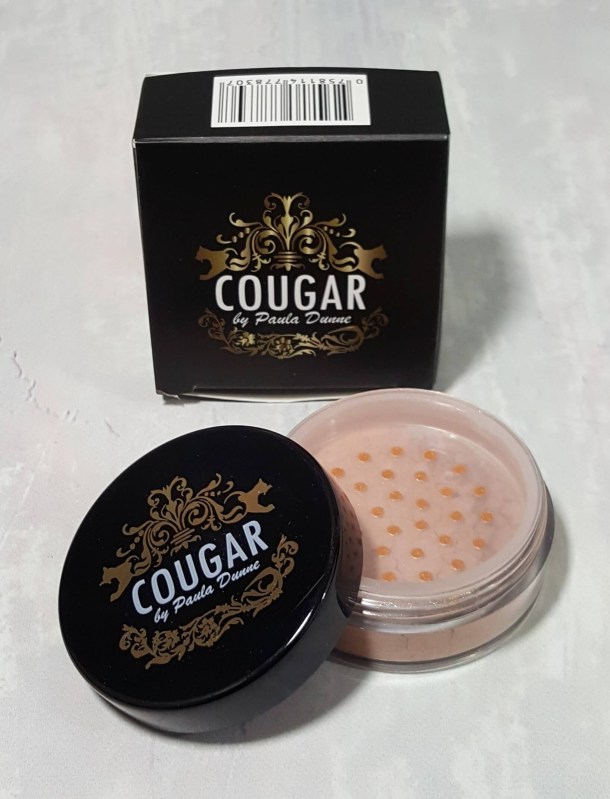 Cougar Highlighter – 5 g. ($31.29):  When you want a bit of shimmer or a luminous glow, apply this powder.  The formula is lightweight and easy to build up.  Use a light touch when applying this because it is easy to overdo.  Remember, you want to look sun-kissed and not like a vampire in the sunlight (sorry for the Twilight reference).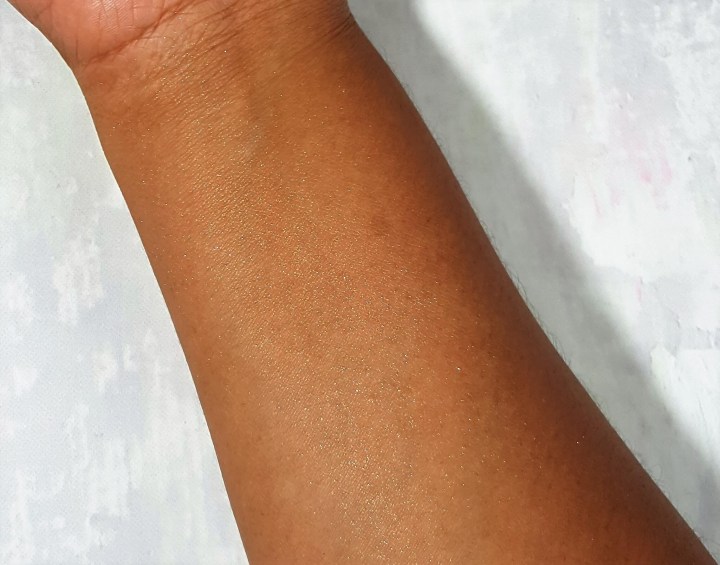 Sorry, this didn't photo well.  However, you can see some of the shimmer effect on my forearm; it looks like a golden glow.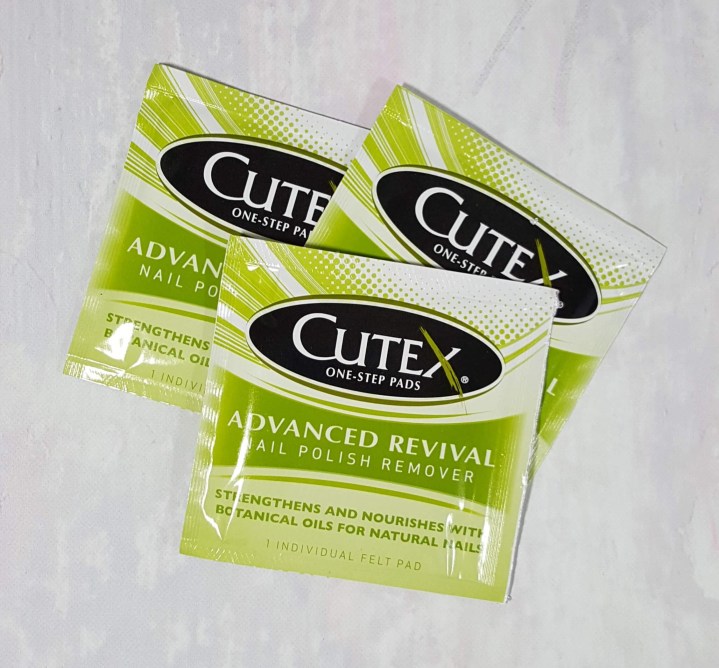 Cutex One-Step Pads ($1.78):   THESE. ARE. AWESOME!!!  The packets contain a felt pad soaked in remover, and just one pad can remove the polish on all 10 fingers (or toes).  I love that these are mess-free and travel friendly.  The formula was gentle on my nails too.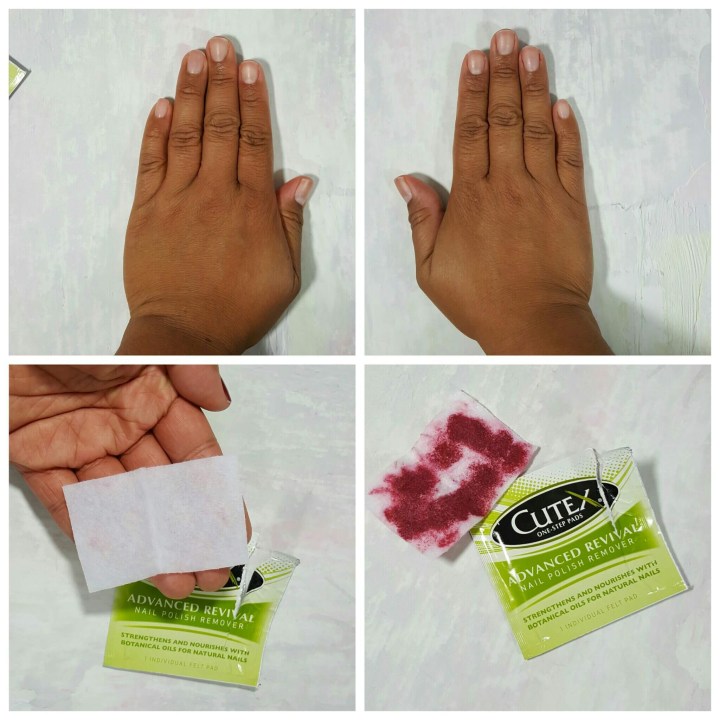 Here's a look at my freshly cleaned nails and a look at the felt pad.  That manicure wasn't even a week old.  Now for a new color!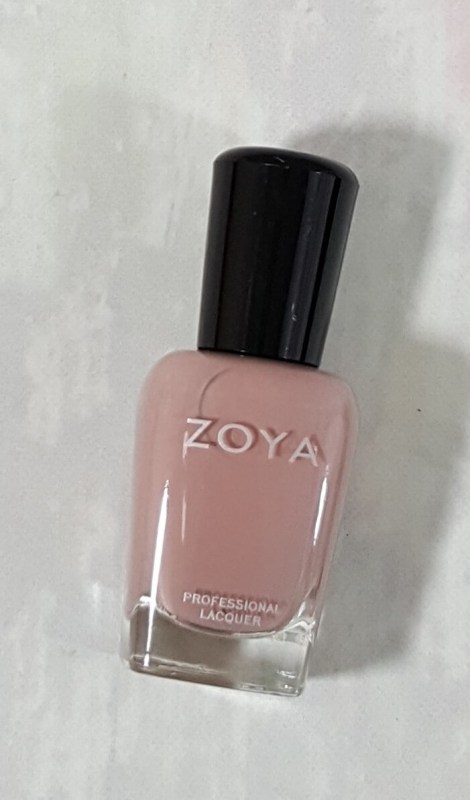 Zoya Nail Polish – Rue ($10.00):  Zoya is one of my go-to nail polish brands; ironically, the color that I removed with the Cutex pads was Zoya's Pepper.  They are 5 free – formulated without formaldehyde, formaldehyde resin, toluene, dibutyl phthalate, or camphor.  This is described as a "boudoir blush cream color".  Zoya rates this as a 5 for opacity, but it does require two coats minimum.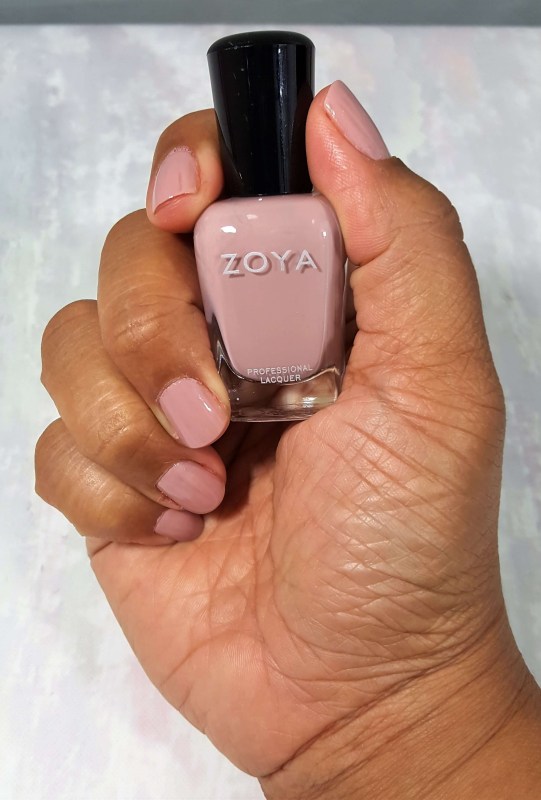 This is two coats of Rue, without a base or top coat.  You can see a little streaking on my index finger and thumb that would even out with another coat.
** BONUS** 4-piece Travel Make-up Brush Set:  The Essence Beauty Box team included this set as an appreciation gift to subscribers.  The set contains foundation, blush, angled/eyebrow, and eyeshadow brushes housed in a gold and white polka dot zippered case. Unfortunately, there was no branding on the brushes or case to provide a price estimate.  Take this with you when you're on the go or just missing out on this subscription.
The September Essence BeautyBox contained nearly $53 of product!  More than half that value was from the Cougar highlighter.  I'm sure you could tell that the Cutex One-Step Pads were my new favorite item.  These will be traveling with me from now on!  I'd love to hear your thoughts on this month's box or the ending of this subscription, so leave a comment below.

To the Essence BeautyBox Team:
Thank you for broadening my beauty horizons.  You will be missed.
~Summer
See more subscription boxes for women of color in the subscription box directory.