Disney's Tsum Tsum Subscription Box is a monthly subscription box with 2 official Tsum Tsum plush. This box includes one small and one exclusive mini Tsum Tsum delivered right to your doorstep for $24.95.
The small plush size is not exclusive to the subscription (but currently only available in this box); the mini is exclusive to this box .
This is not a high value subscription but it's a fun way to get new Tsums! The medium size is normally $12.95 and minis are $5.95.
FYI – this box ships in an outer cardboard box. It's a super cute box and you could totally build a whole Tsum Tsum house from them if you wanted to! Sometimes it has that weird Disney Store label on the box.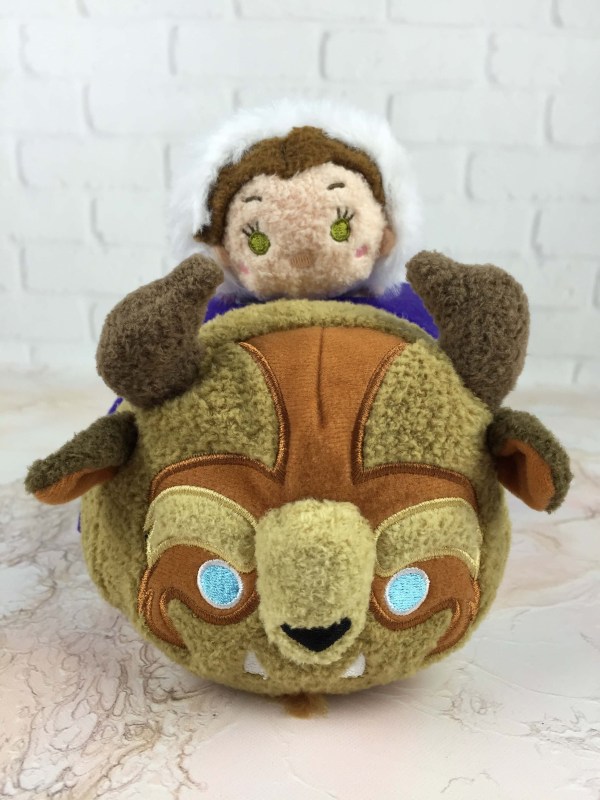 The Tsum Tsums this month are from Beauty and the Beast! I *squealed* when I opened the outer cardboard box!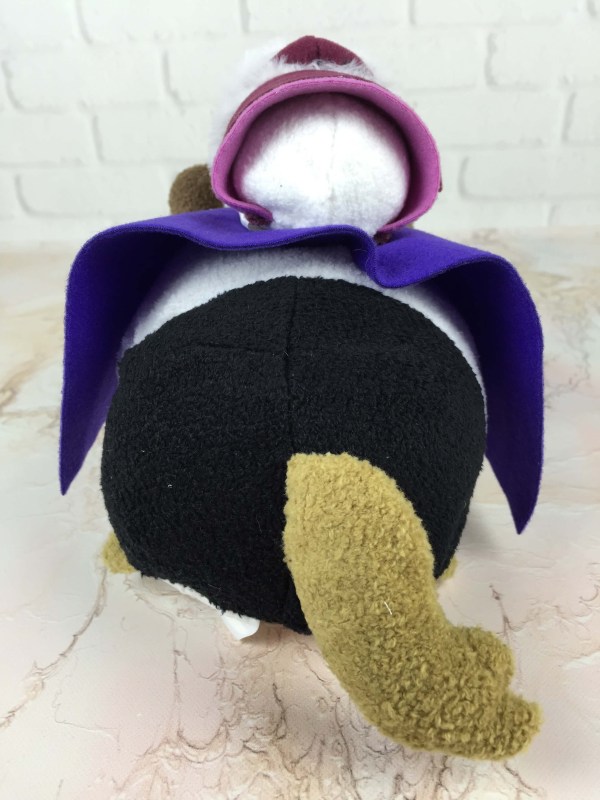 Beast features a fantastic tail!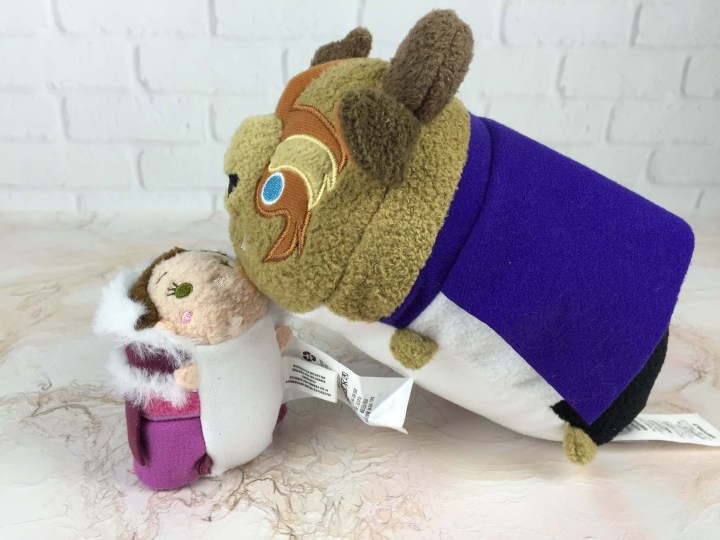 My husband took this picture. He says they're dancing.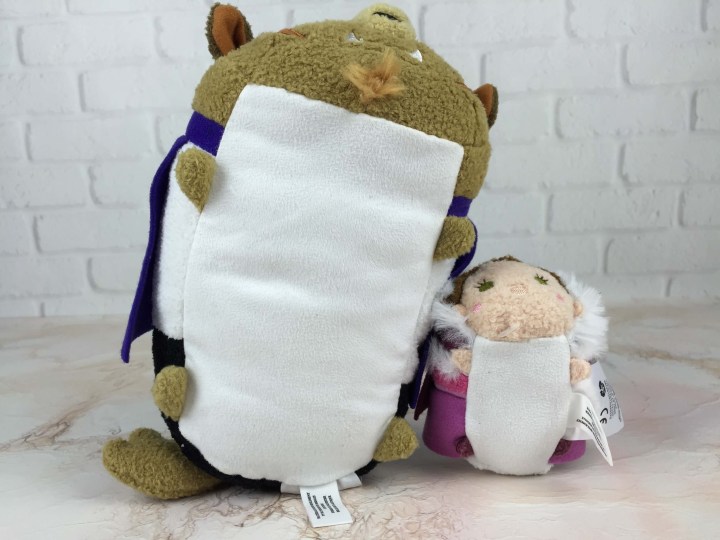 Both feature nice white bellies – and check out the little tuft of hair on Beast's chin!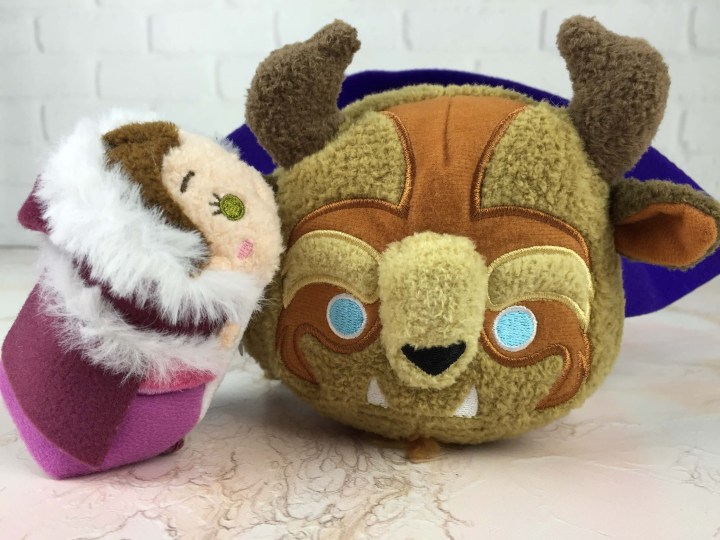 Beauty & the Beast are dressed in their winter garb from the "Something There That Wasn't There Before" scene!
https://youtu.be/WFZuzW6z6Ig&rel=0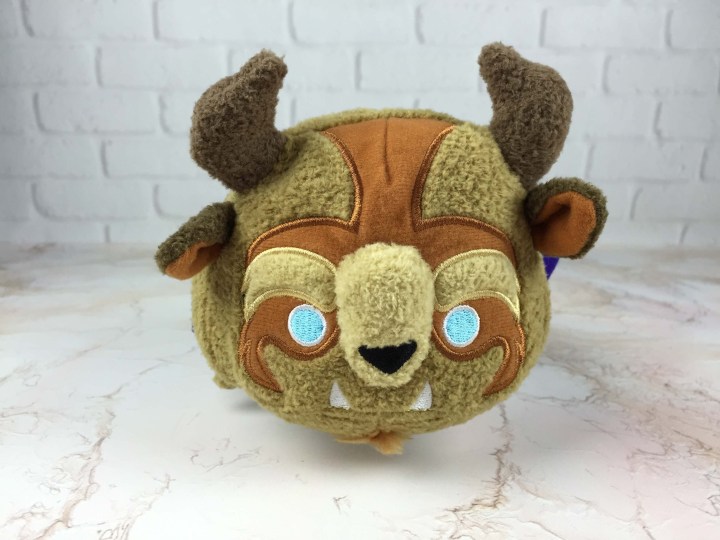 Beast is absolutely magnificent with tons of embroidered and appliqué detail that gives him just the right look and piercing ice blue eyes.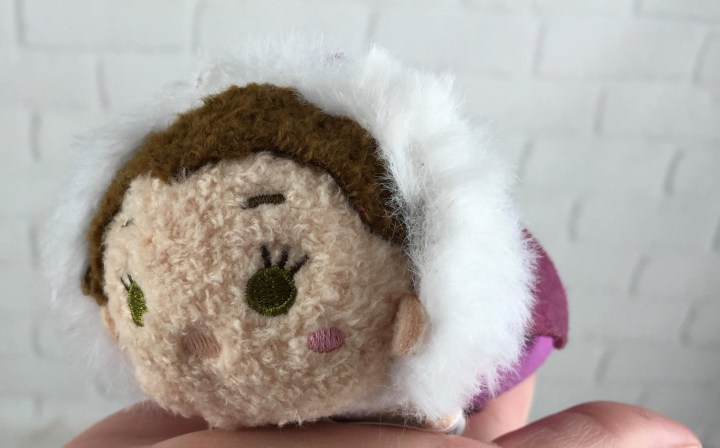 Belle is wearing her fuzzy hooded cape with rosy pink cheeks and beautiful olive eyes!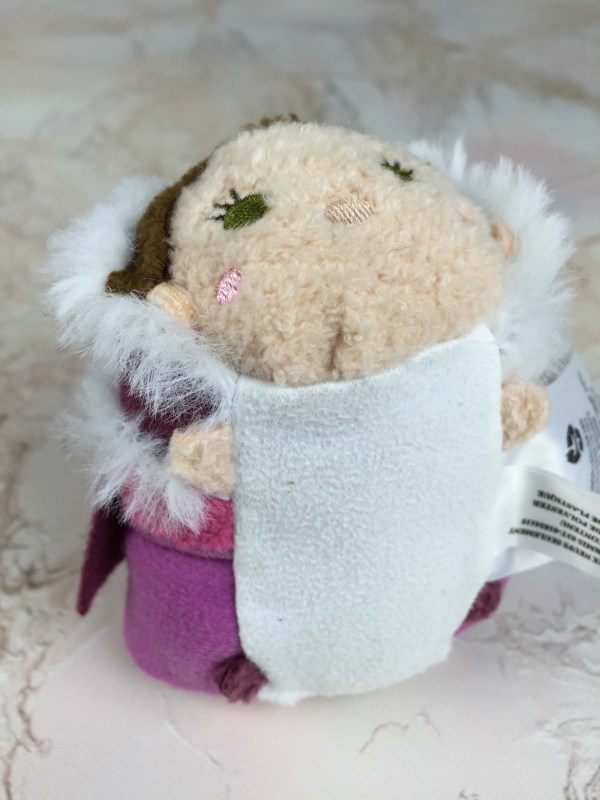 This Belle mini Tsum is absolutely perfect right down to her slippered feet. I thought this was a lovely set and definitely a hit with everyone – I can't tell you how many times I have re-stacked these Tsums already!
What Tsum Tsums are you hoping for next month?
FYI – if you check out with your Disney Visa and spend $50 you'll save 10% on your order with code DRVCMEMBER. I am sure it only applies to the first order. You can also check out all our Disney Park Pack: Pin Trading Edition Reviews, the new Disney Park Pack Holiday Edition or everything Tsum Tsum at the Disney Store, or more photos of the outside of the box in our initial Disney Tsum Tsum Subscription review.
Visit Disney Tsum Tsum Subscription to subscribe or find out more!
The Subscription
:
Disney Tsum Tsum Subscription
The Description
: Each month a stack-staculer parcel will arrive at your doorstep. Receive one small plush and a coordinating subscription exclusive mini plush !
The Price
: $24.99 per month