We have some updates on Disney subscriptions! It's now become clear that in their current incarnations the official Disney subscription boxes are intended to be one-year subscription experiences. Read on for news about Disney Park Pack, Disney Tsum Tsum Subscription!
Disney Park Pack: Pin Trading Edition has ended – the final box was shipped to subscribers and is arriving now.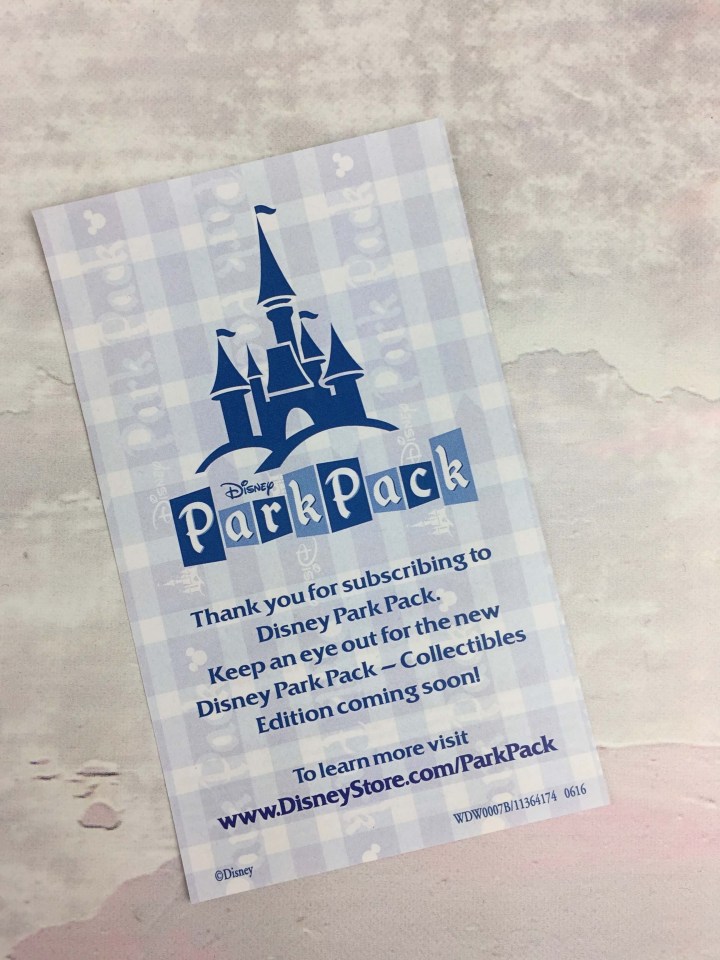 But another Park Pack is taking its place – Collectibles Edition! It's not available in the store yet and we have no info, including pricing (Disney really needs to get this information out there).  Can't wait to see what it is!
Disney's Tsum Tsum Subscription will end with October's box (shipping around October 10).
Don't fear – a second subscription program with more lovable, huggable plush pals will launch in January of 2017.
And while I'm here, I might as well note that there's 25% off Parks merch going on through Thursday!