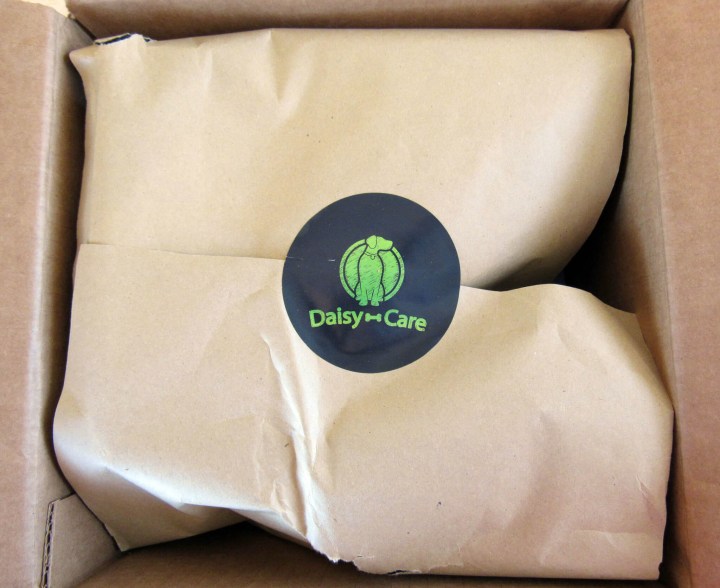 Daisy-Care focuses on the bonding experience between you and your dog with Everyday Subscription Care Packages which include delicious treats for your doggy! Daisy-Care boxes have two options. Option one is a Treats Subscription available in Small, Medium, and Large sized dogs. Option two is a Treats & Toy Subscription available for Small, Medium, and Large size dogs. The Treats & Toys Subscription is further customized with a Gentle or Ruff Toy. All dog treats are made in the USA. There is a toy sizing chart if you are unsure what size to order.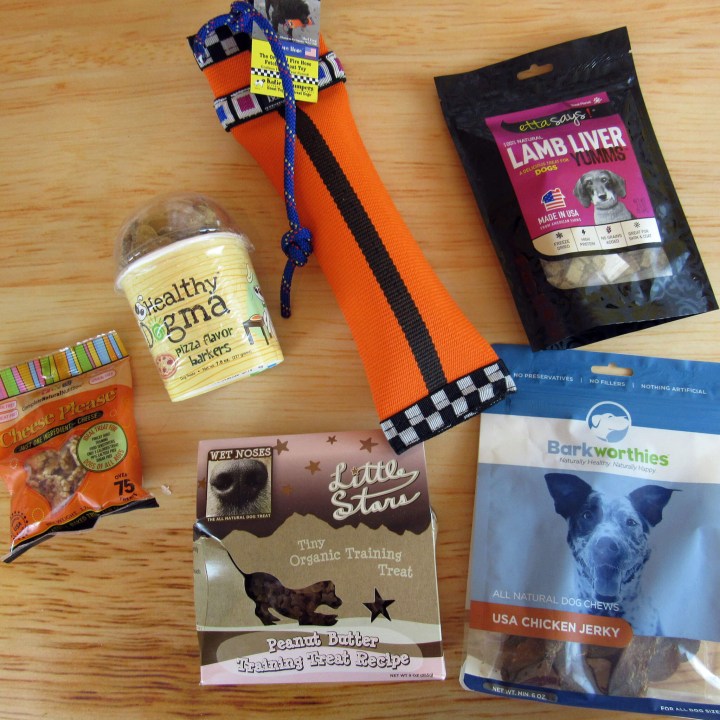 Daisy has been nudging the box and looking at me with her brown eyes saying, "Mommy, please open this box." Here are the items for the August Daisy-Care Box. An information card was not included in the box, as the box is customized! This review is for the Everyday Treats and Toy Subscription Care Package – Ruff Toy Option. Bella the Rat Terrier and Odie the Borader will be our reviewers.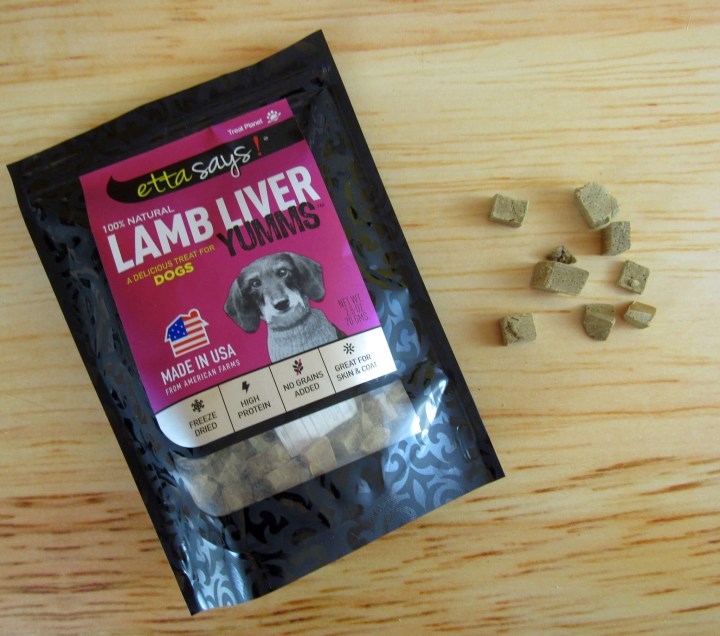 Daisy, our English Shepherd, says that the Etta Says! Lamb Liver Yumms (2.5 oz, $6.48) are delicious. She could smell them through the box and was quite happy to be feasting on them. The single ingredient treat is made in the USA from American farms.
Someone needs to tell Little Lamb that this is a dog review! The Barkworthies USA Chicken Jerky (6 oz, $11.54) are delicious single ingredient treats made in the USA. Bella and Odie are crazy for the treats. Daisy can't eat them because of her chicken allergy.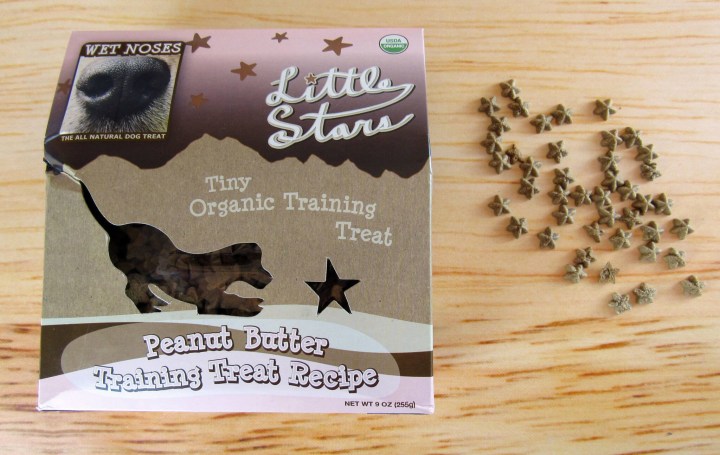 All three dogs enjoyed the Little Stars Tiny Organic Training Treats (9 oz, $8.79). The certified organic treats smelled delicious.  We will be using them mostly with Odie now that he is starting to show more Border Collie instincts.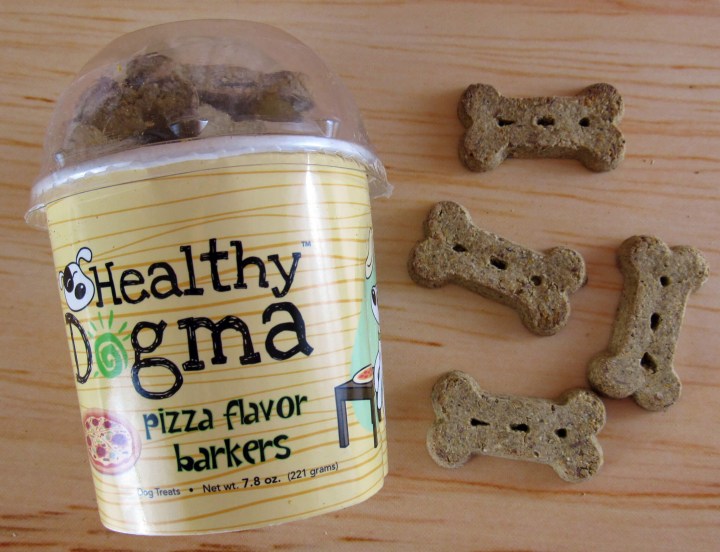 The Healthy Dogma Pizza Flavor Barkers (7.8 oz, $7.95) have a slight pizza scent. The treats are made in Michigan from USA sourced ingredients. Bella and Odie found them to be quite tasty.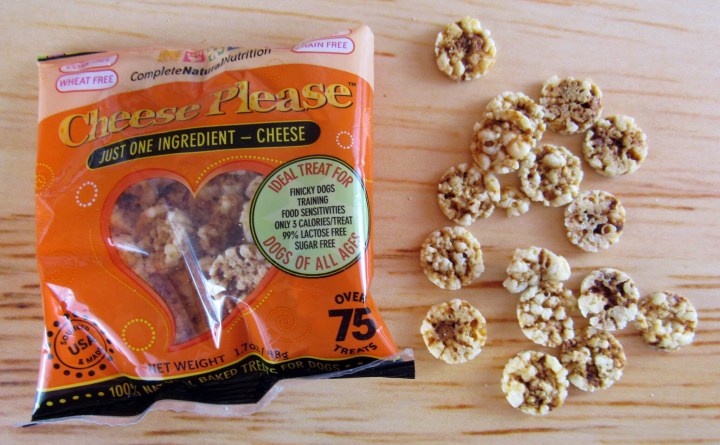 All three doggies enjoyed the Cheese Please Treats (1.7 oz, $5.99). The single ingredient treat is made with Wisconsin cheese. I am tempted to try one because the treats smell like cheese.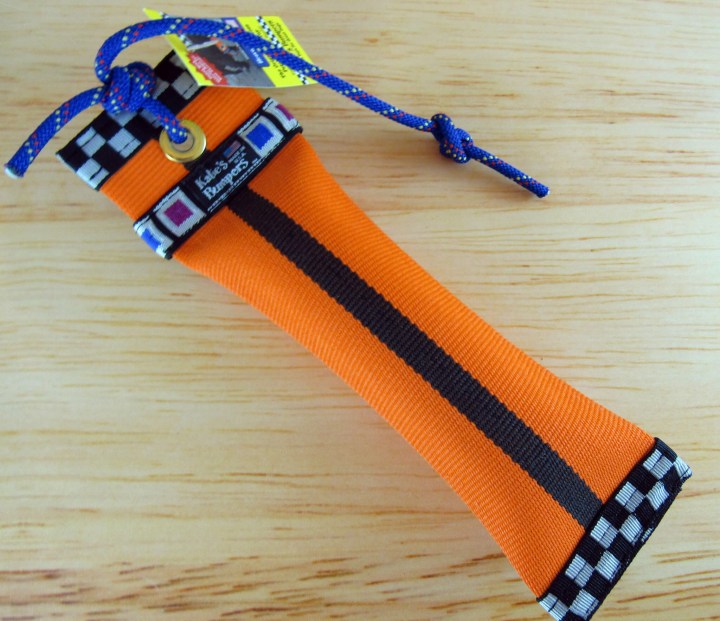 The Heave Hose – Large ($16.75) is 13″ long with a 12″ rope. The toy floats and is excellent for fetching. It is made out of professional grade fire hose material that will not rip during fetch or tug of war.  Odie is going to love playing tug of war with it!
Time for Odie and Bella to share their opinions!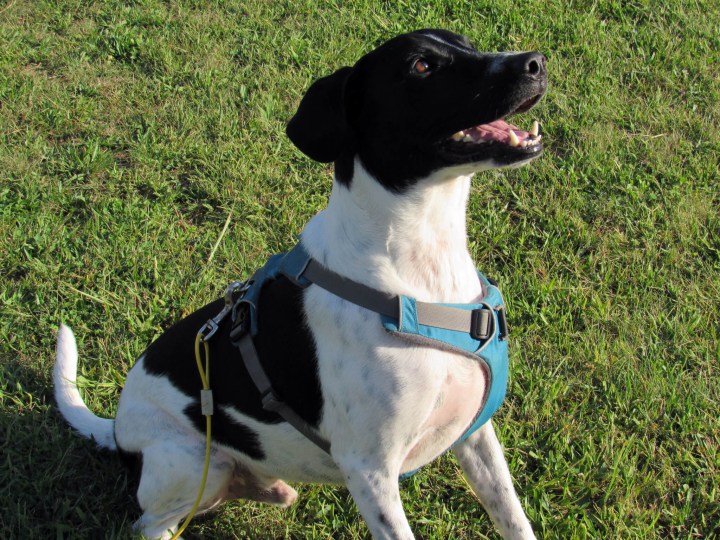 Odie is waiting for a chicken jerky.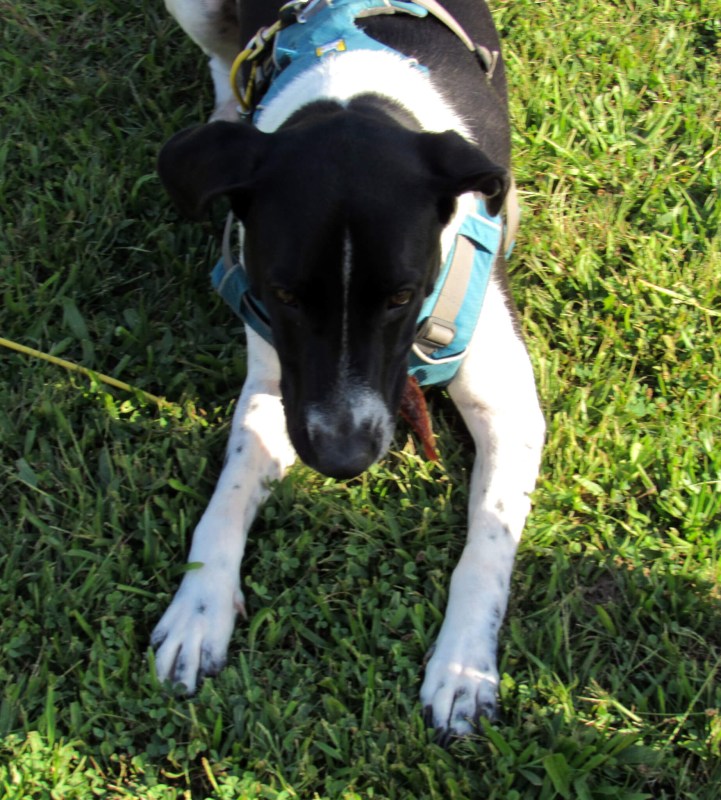 He is being patient while I am taking his picture before enjoying his delicious treat.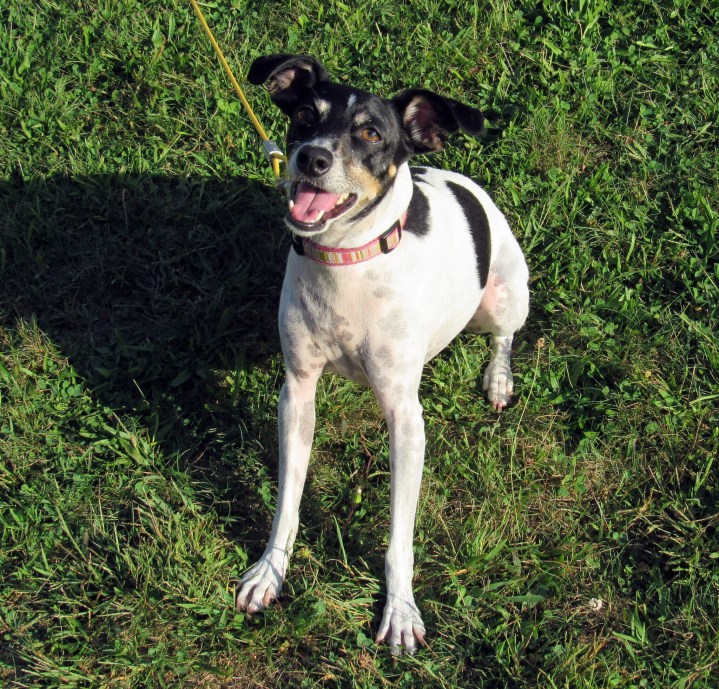 Bella is ready for her delicious treat.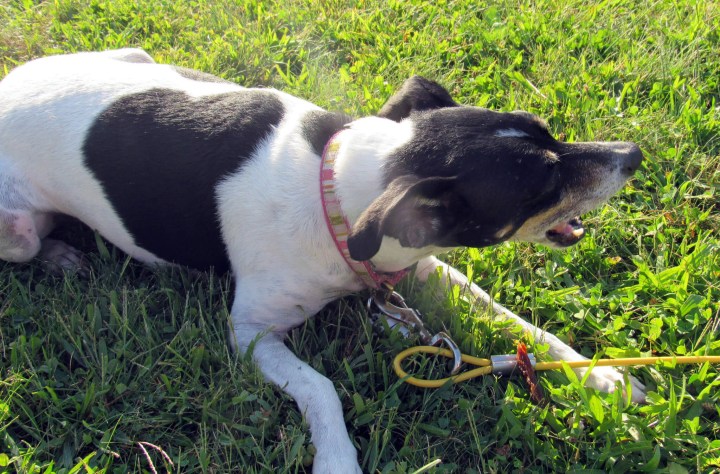 She can't eat it fast enough. She ate the entire piece of jerky.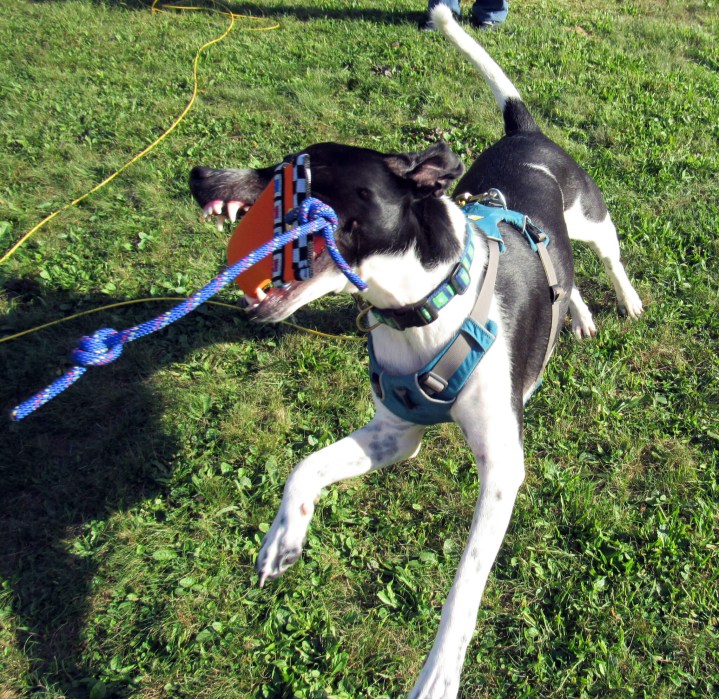 Check out Odie's teethies while he is having fun playing tug of war.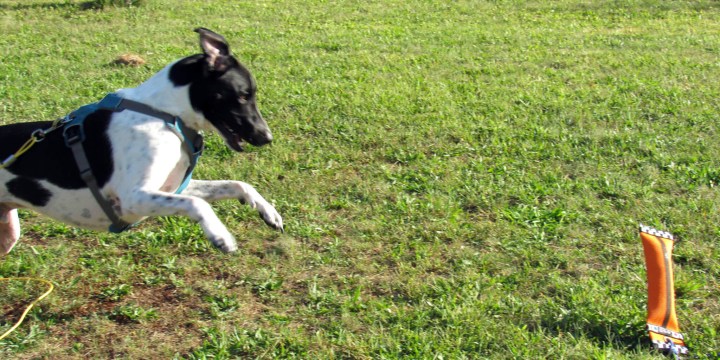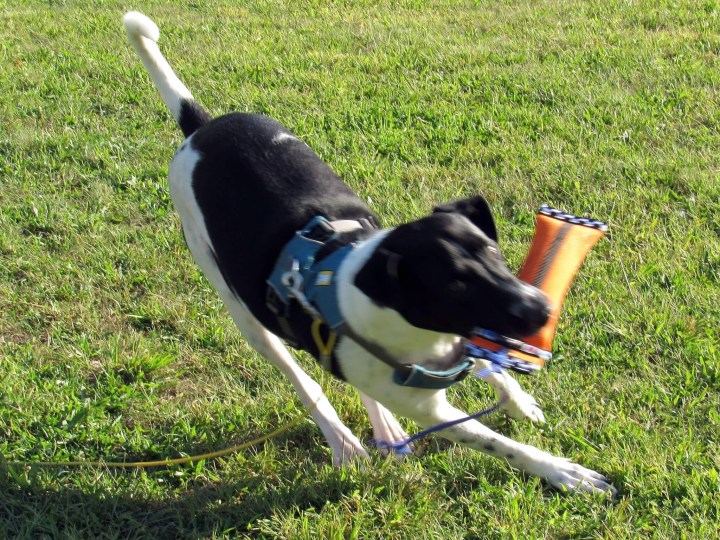 Odie loved paying with the heave hose. It will be an excellent toy for him to enjoy when he is up at the farm.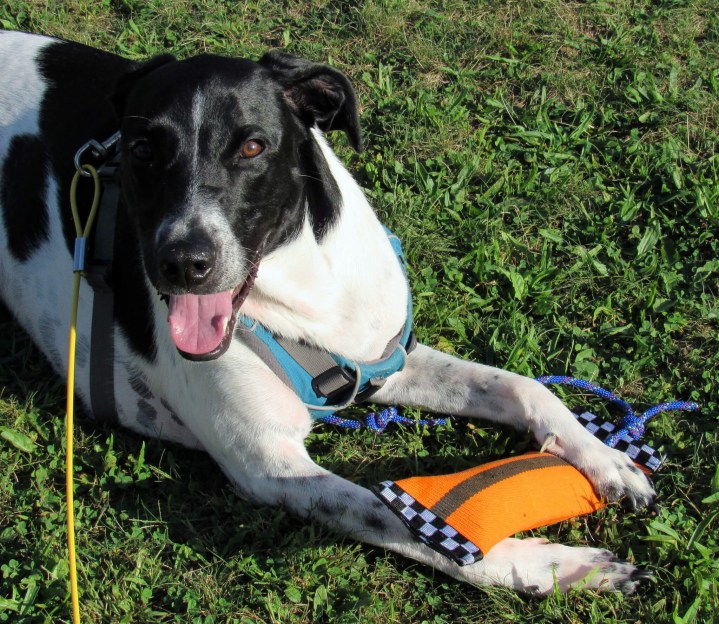 Odie's joy sums up how much the doggies loved their treats and toy from the August Daisy-Care box. The high quality treats are exactly the type of treats I prefer to give to the dogs. The treat variety is excellent. The lamb lungs treats are Daisy's favorite treats. Odie loves them all! Bella's favorite is the chicken jerky which she relish despite her small size. Daisy-Care comes through with a fantastic care package for people to enjoy with their dogs! The value of the box is $57.50 which is excellent for a dog subscription box!
Have you tried Daisy-Care yet? What do you think of this month's box? Save 10% on any purchase with coupon code WELCOME.
Visit Daisy-Care to subscribe or find out more!
The Subscription
:
Daisy-Care
The Description
: Create Everyday Moments with your dog through a care package of paw-picked toys & USA-made treats. Daisy-Care is always there for you and your dog; from every day moments, to special occasions and everything in-between. We are committed to changing the way people think about their lives with their pets by helping create a safe and positive bonding experience between every human and their dog.
The Price
: $37.95 per month