The Boxwalla August Film Box Theme is 'The Modernists'. Each Film Box contains two films from The Criterion Collection.  Michelangelo Anonioni and Alain Resnais are the featured filmmakers in this box.
Boxwalla is a bit of an unusual subscription! You can select from one of four bimonthly themes – natural beauty, artisanal food, international film, or books! In Boxwalla you'll be able to discover great artisans and artists from across the globe. The box itself is sort of like a luxe cotton rag paper covered box handcrafted by artisans in Rajasthan, India (none of whom are children). The outside indicates which box you received. It's extremely handsome and reusable.

The contents of this wonderful box.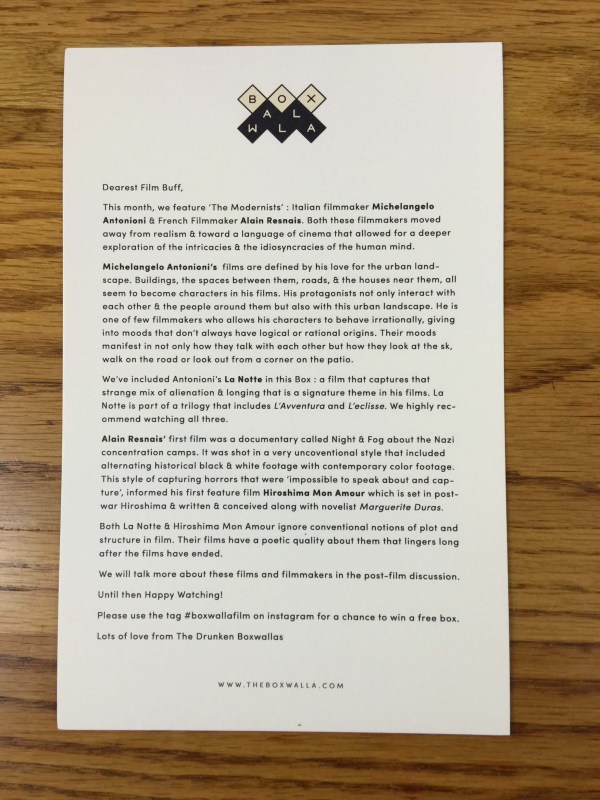 As the box opens you see the description from the folks at Boxwalla.  It's a nice description and explains the film choices.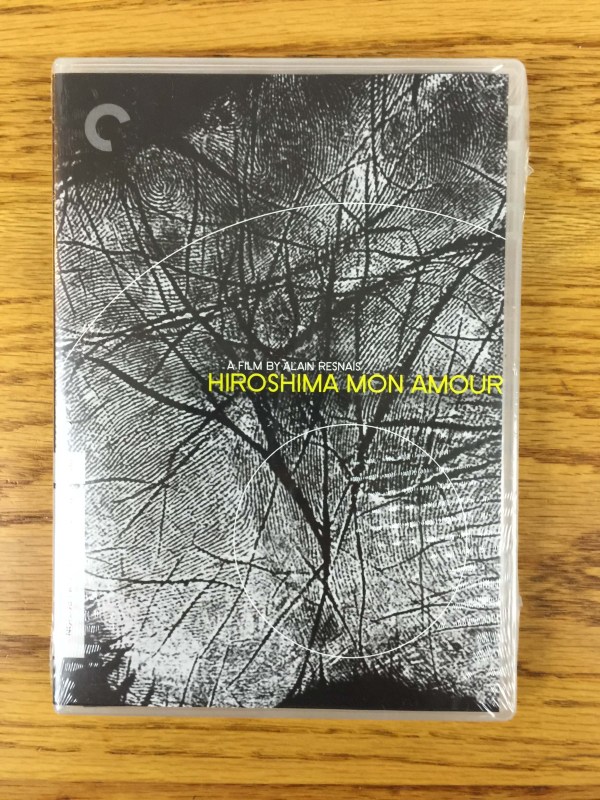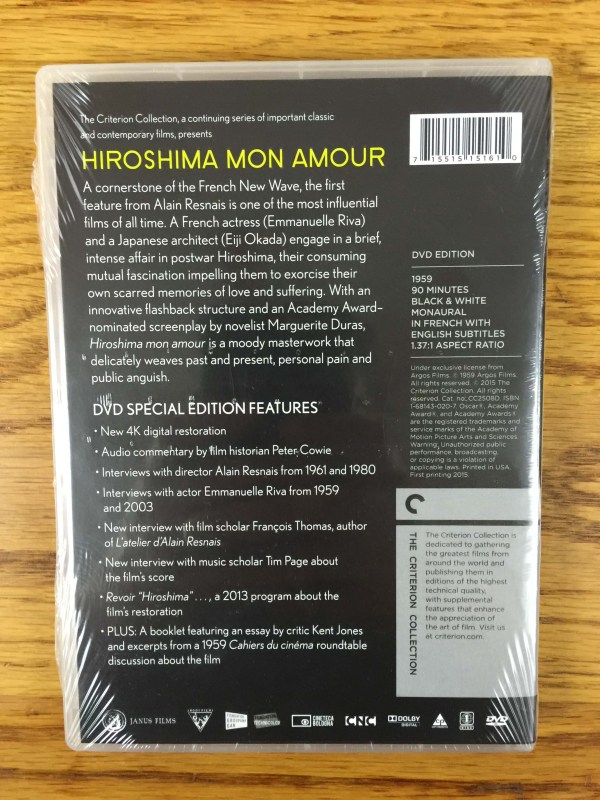 Hiroshima Mon Amour – $22.99.  A French film that takes place in Hiroshima and is full of flashbacks.
A cornerstone of the French New Wave, the first feature from Alain Resnais (Last Year at Marienbad) is one of the most influential films of all time. A French actress (Amour's Emmanuelle Riva) and a Japanese architect (Woman in the Dunes' Eiji Okada) engage in a brief, intense affair in postwar Hiroshima, their consuming mutual fascination impelling them to exorcise their own scarred memories of love and suffering. With an innovative flashback structure and an Academy Award–nominated screenplay by novelist Marguerite Duras (India Song), Hiroshima mon amour is a moody masterwork that delicately weaves past and present, personal pain and public anguish.
This was not my favorite film that I have ever received from this service.  A one night stand turns into love mighty quickly.  Perhaps it would have been more believable if more was known of the characters' spouses(in particular, the architect).  You can read my full review here.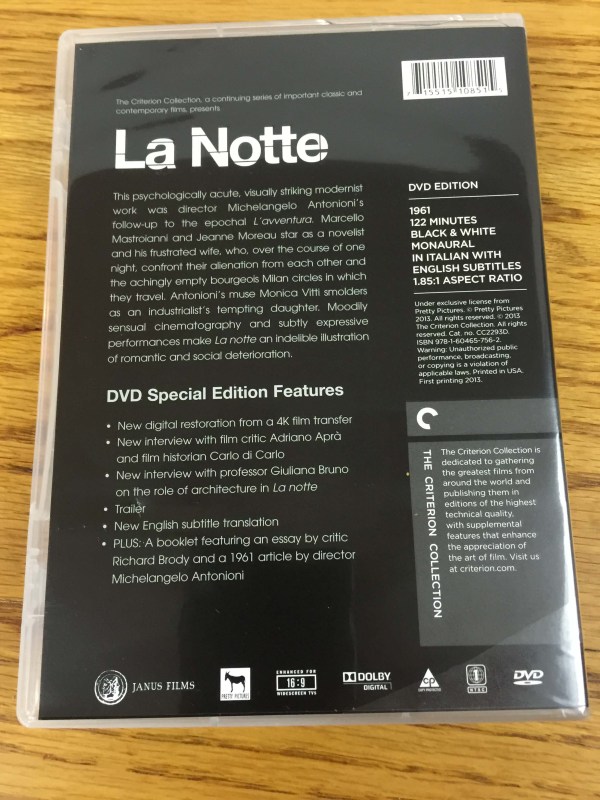 La Notte – $22.99.  An Italian film starring the always impressive Marcello Mastroianni that follows a couple throughout a day in Italy.  I was quite pleased with this offering from Boxwalla.
This psychologically acute, visually striking modernist work was director Michelangelo Antonioni's follow-up to the epochal L'avventura. Marcello Mastroianni (Divorce Italian Style) and Jeanne Moreau (Jules and Jim) star as a novelist and his frustrated wife who, over the course of one night, confront their alienation from each other and the achingly empty bourgeois Milan circles in which they travel. Antonioni's muse Monica Vitti (Red Desert) smolders as an industrialist's tempting daughter. Moodily sensual cinematography and subtly expressive performances make LA NOTTE an indelible illustration of romantic and social deterioration.
I feel like this film really ushered in a new way of making film.  It's unconventional but draws you into the lives of the characters.  I definitely enjoyed this film.  You can read the full review here.
For the movie buff, Boxwalla has you covered.  This month had something a bit older and also a bit newer.  Both from Italy and both from directors who master their craft.  I look forward to seeing what Boxwalla has coming up next!
Visit Boxwalla Film to subscribe or find out more!
The Subscription
:
Boxwalla Film
The Description
: "Art Cinema is Boring". The Film Box challenges this notion by demystifying the work of the best filmmakers, by creating a context within which to view them.The Film Box will contain two films from the Criterion Collection,  along with inserts with detailed information on each film. We will also send subscribers additional material via email, some to be read before, and some after watching the films. If you have any questions or thoughts about these films, feel free to contact us through social media or via email.
The Price
: $49.99 every other month