Beyond Her Blush is a fairly new subscription box — they launched last winter. This deceptively small box holds 5-6 beauty treats curated by a celebrity stylist. The box might center around a specific brand, theme, or look!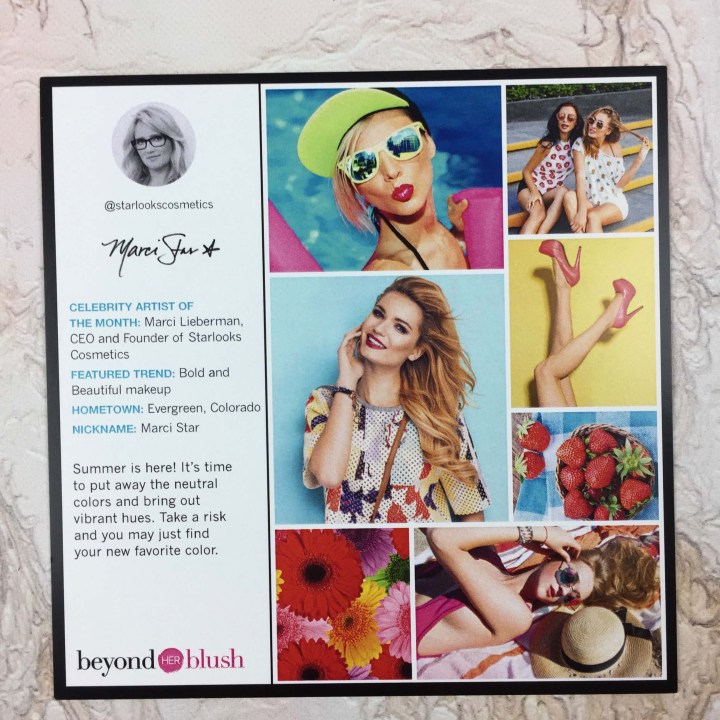 July's box is curated by Marci Lieberman, the creator of Starlooks. Starlooks has their own beauty box which I subscribed to in the past, so I'm a fan of their products.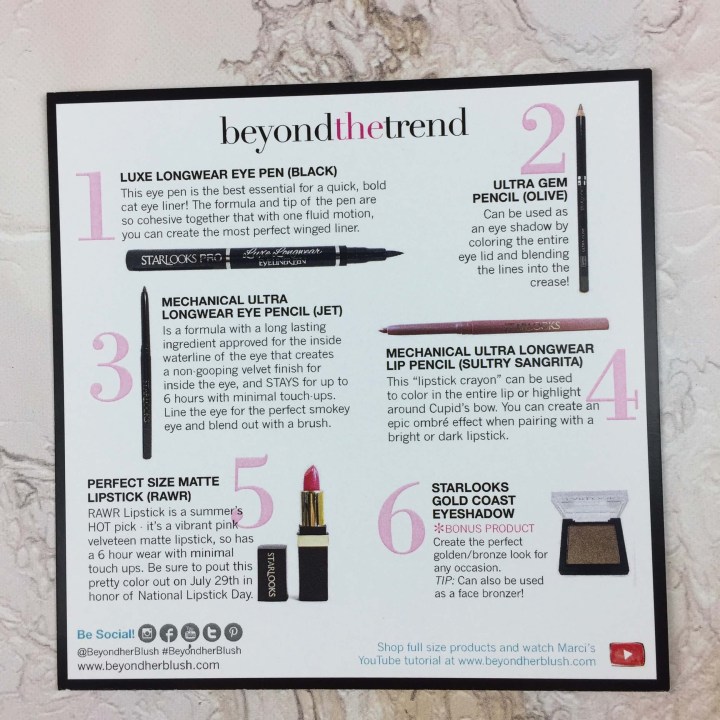 We were sent six items, all from Starlooks, and I'm happy to see some familiar products as well as some new ones!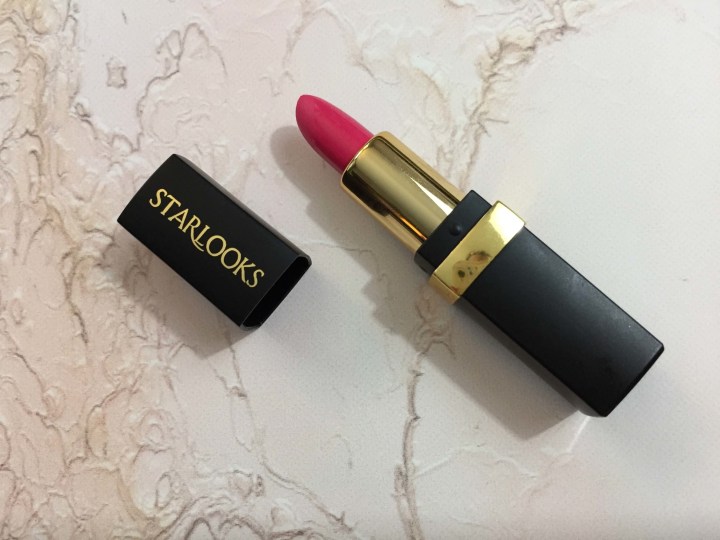 Starlooks Perfect Size UltraMatte Lipstick in "Rawr" ($12) Perfect Size is Starlooks' small versions of their products — it's about 70% of the fullsize product, which makes them great for travel. This lipstick is a hot pink that is great for summer, but can also be worn year-round.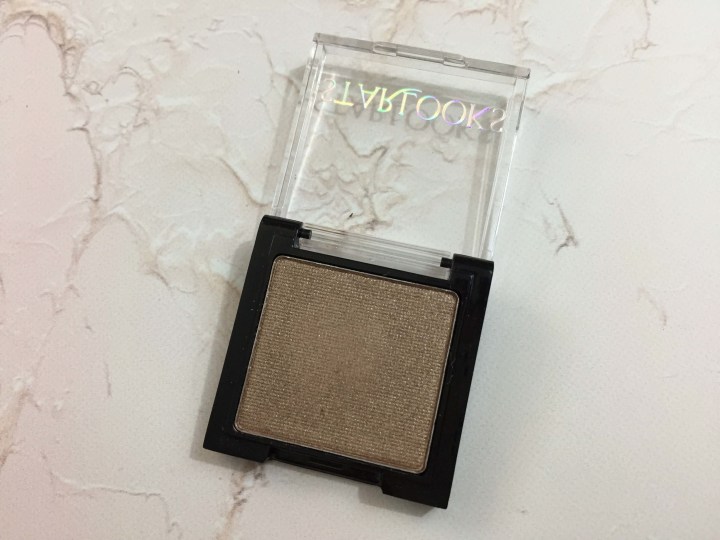 Starlooks Eyeshadow in "Gold Coast" ($9) I've tried this shadow before — it's a beautiful golden taupe. This container holds the same amount as a fullsize eyeshadow but is in a slimmer, travel friendly case.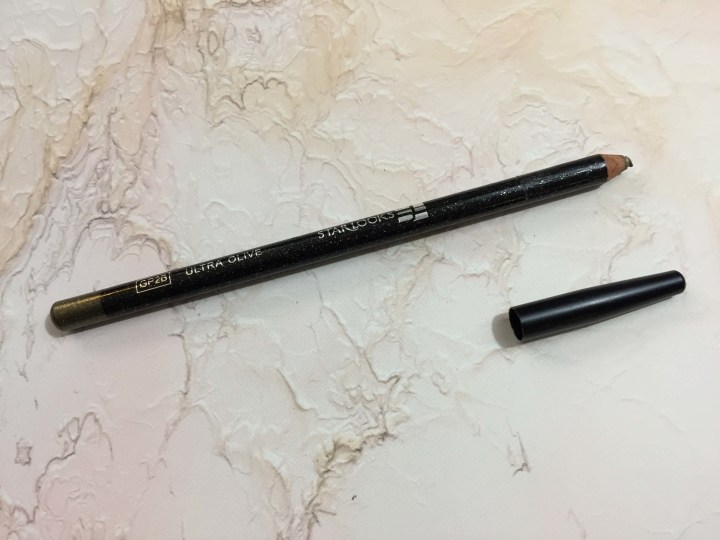 Starlooks Gem Eye Pencil in "Ultra Olive" ($9) I love the gem pencils! They're sparkly and beautiful, and I have some others from before they changed the packaging style. Ultra Olive is a beautiful olive shade which can be worn as liner but also all over the lid. This eyeliner is very, very soft — I used to think Urban Decay 24/7 liners were soft, but these Starlooks Gem pencils are even more squishy so it's hard to keep a sharp tip.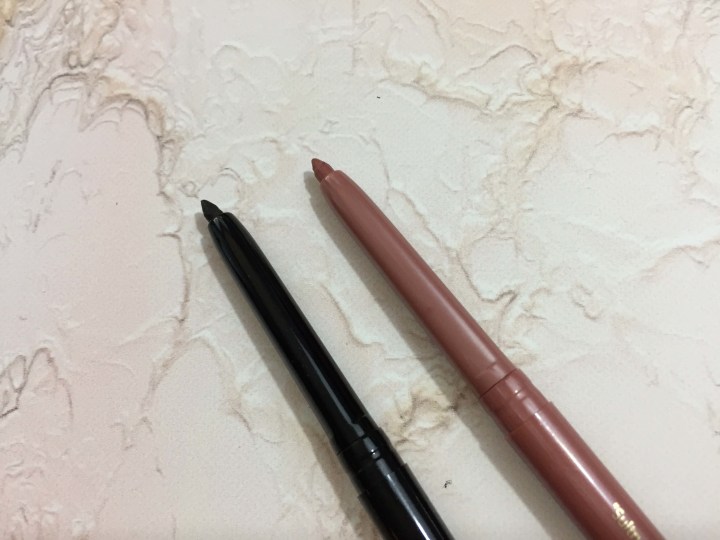 Starlooks Mechanical Ultra Longwear Lip Pencil in "Sultry Sangrita" ($9) This exclusive shade was featured in both Beauty Box 5 and Lip Monthly, and it's a great pinky nude colour.
Starlooks Mechanical Ultra Longwear Eye Pencil in "Jet" ($16) This eyeliner is the same packaging/formula as the lipliner above, but it's an eyeliner instead. I usually prefer gel liners but this worked nicely.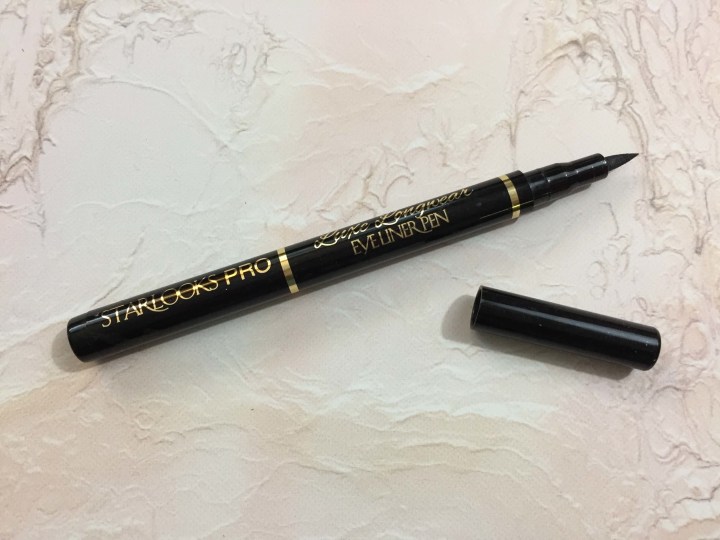 Starlooks Luxe Longwear Eyeliner Pen in "Black" ($19) In addition to the Starlooks line, they also have a newer Pro line which is slightly more pricey (but still reasonable!) and this eyeliner is from that line. And it is probably the best felt tip liner I have used in a long time. It's a true pitch black, it dries quickly, and stays put. The fine point allows for precision lining, and I have been wearing it all week with great results.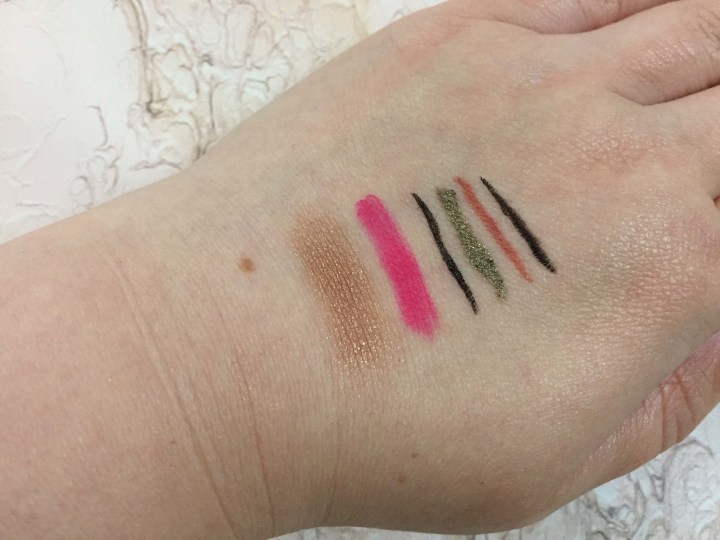 Swatches! Gold Coast, Rawr, Black, Ultra Olive, Sultry Sangrita, Jet.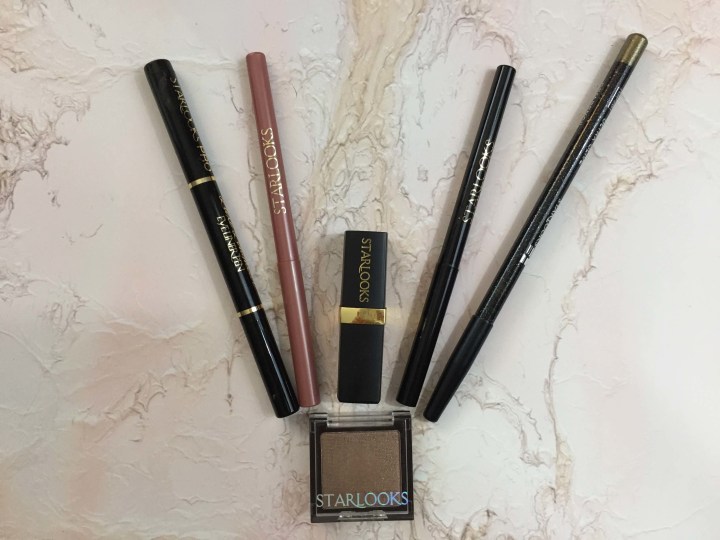 July's Beyond Her Blush was great for me, as I got to revisit a brand I've become pretty fond of in the past! The products were all high quality and four of the items were full-sized! There was a bit of an emphasis on eyeliner, and I would have rather received maybe a blush or something so that a full face look could have been created, but I think this was a good selection of Starlooks products for those who might be unfamiliar with the brand.
What do you think of Beyond Her Blush?
Visit Beyond Her Blush to subscribe or find out more!
The Subscription
:
Beyond Her Blush
The Description
: Beyond Her Blush is a beauty subscription box service that delivers new looks curated by iconic celebrity stylists to your doorstep every month. The box will deliver 5-6 beauty related products that come together to achieve a fun and stylish trend.
The Price
: $18.00 per month