Baker's Krate is a Canadian subscription that sends you a box of delicious desserts once a month. The bakeries featured are all Canadian and local! Baker's Krate recently revamped their entire box, so the new box is more compact. The familiar logo is still there, but the packaging is now white instead of brown.)
If you *are* Canadian, be sure to like the new Hello Subscription Canada page on Facebook and follow Hello Subscription Canada on Instagram!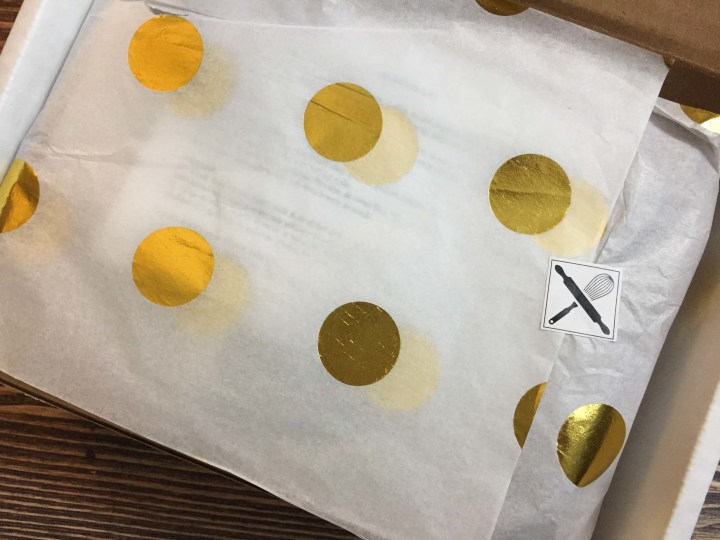 I really love the polka dotted tissue paper and little whisk/rolling pin sticker that has come in with the revamp!
Sometimes there's a bit of a theme for Baker's Krate, but this month is just a random assortment of goodies.
Expiration dates are provided for all items.
An in-depth ingredients list is included for all of the items included.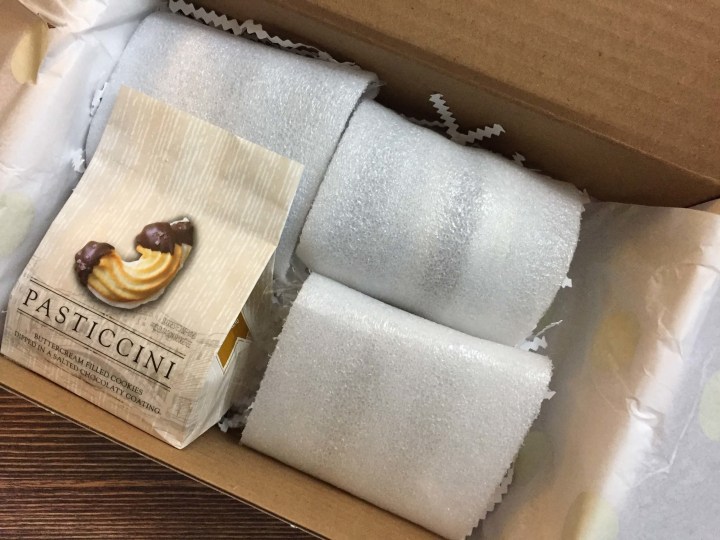 Everything is packed safely and securely. This is the first time I've received a product that looks more commercially packaged.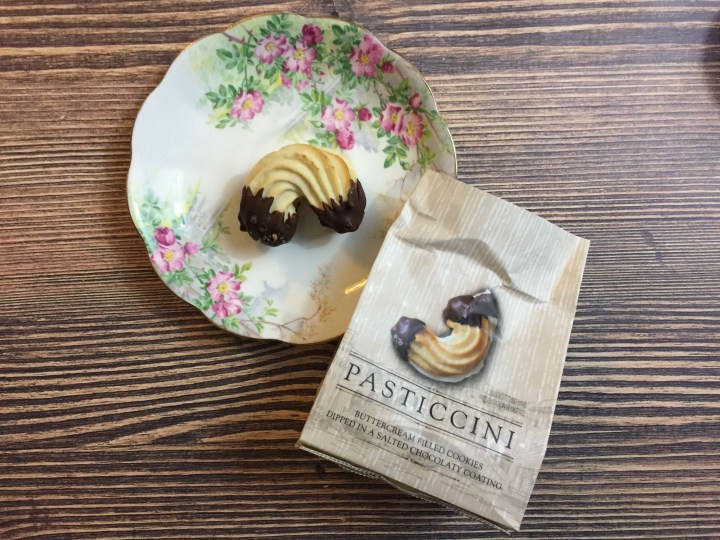 Pastaccini (Gourmet Bliss Baked Goods) This paper bag fits only three of these traditional Italian cookies. They have buttercream frosting sandwiched between, the ends are dipped in chocolate, and then they're sprinkled with sea salt. I found the frosting on these to be very sweet, so one was enough and the other two were shared.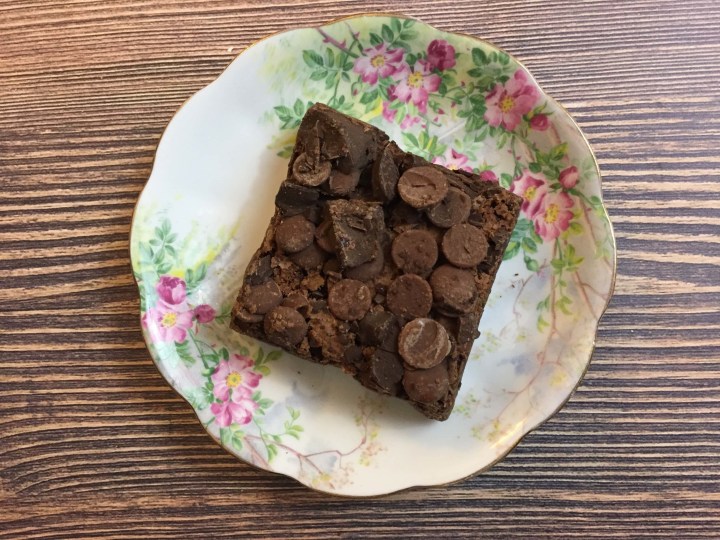 Fabulous Chocolate Chunk Brownie (Goodies Bake Shop) Goodies does my favourite brownies of the ones Baker's Krate sends — they're chewy and moist, and not too sweat. This one has chunks of Belgian chocolate on top, so it's very rich and perfect for sharing!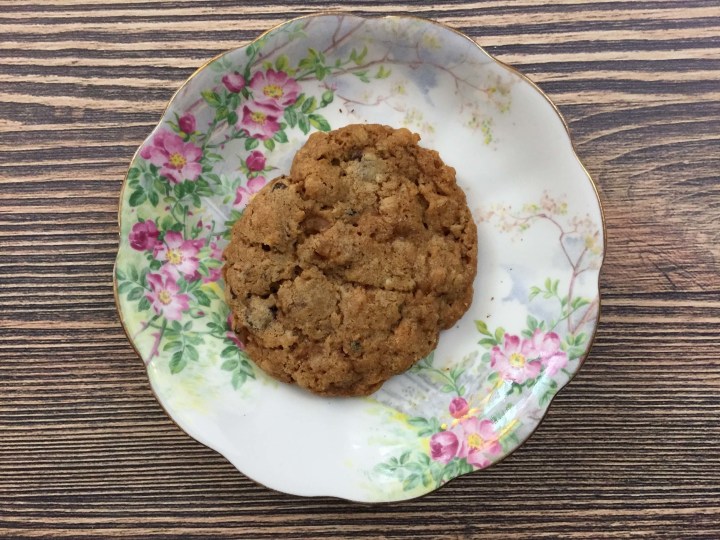 Sweet and Salty Cookiess (Pinky's Bakeshop) We were sent to of these cookies — they have chocolate chips, pretzel bits, graham cracker bits, and even crushed potato chips in them.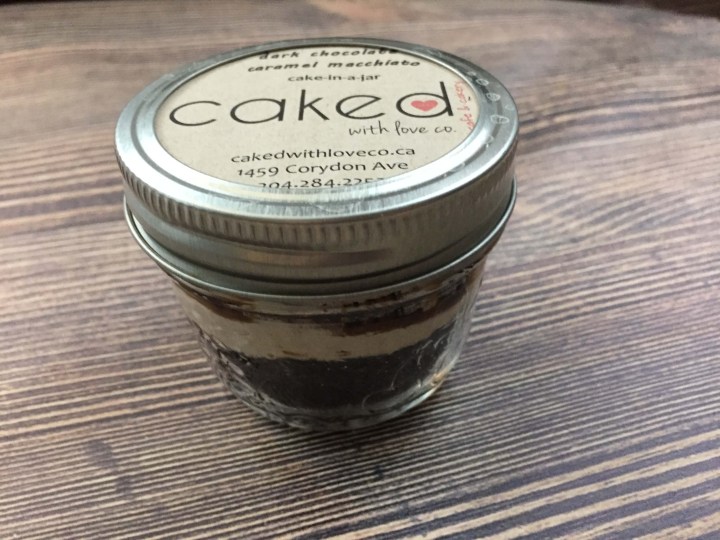 Caramel Macchiato Cake in a Jar (Caked With Love) It's another cake from CWL! This one is a chocolate cake with coffee icing and even some caramel inside.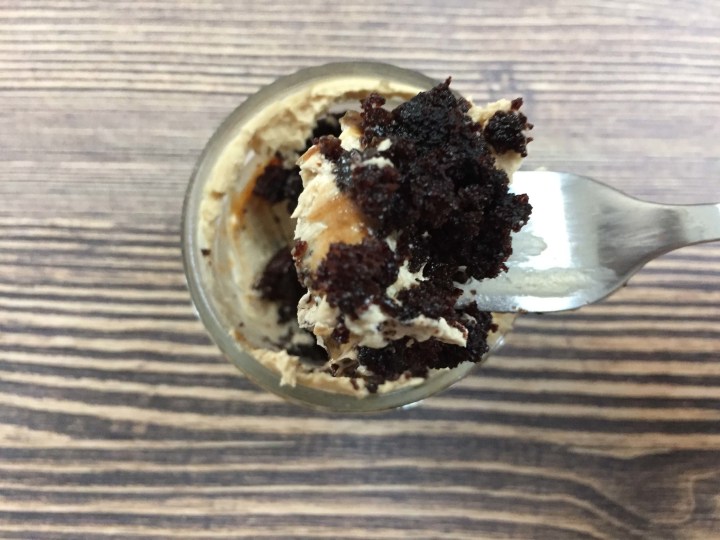 Look at that homemade caramel inside!
September's Baker's Krate featured four delicious treats to enjoy and share; my favourite was the cake in a jar, but I also enjoyed the brownie!
What did you think of the September Bakers Krate theme? Save 10% on your first month with coupon code SWEET.
Visit Bakers Krate to subscribe or find out more!
The Subscription
:
Bakers Krate
The Description
: A Subscription Box Club in Winnipeg for Foodies and Dessert Lovers! By subscribing to Bakers Krate, they provide you the tastes and varieties that Winnipeg Bakeries have to offer! Each Box comes with variety of different treats. The treats can vary from cookies, macarons, cupcakes, pastries, pies, small cakes or a slice of cake! Currently shipping to Canada, coming to the US soon!
The Price
: $19.99 per month