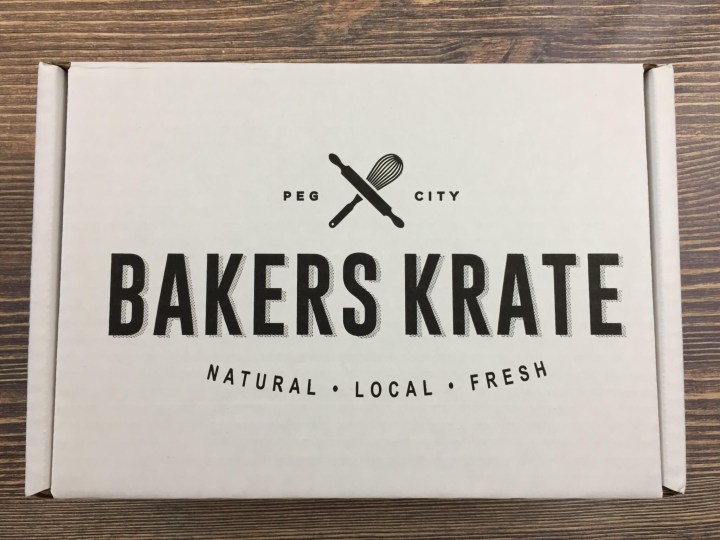 Baker's Krate is a Canadian subscription that sends you a box of delicious desserts once a month. The bakeries featured are all Canadian and local! Baker's Krate recently revamped their entire box, so the new box is more compact. The familiar logo is still there, but the packaging is now white instead of brown.)
If you *are* Canadian, be sure to like the new Hello Subscription Canada page on Facebook and follow Hello Subscription Canada on Instagram!
I really love the polka dotted tissue paper and little whisk/rolling pin sticker that has come in with the revamp!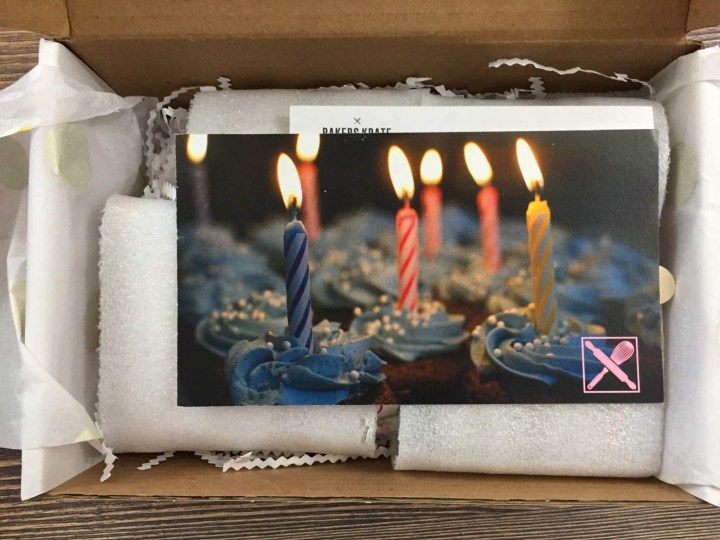 The product info card this year has a birthday cake on the front — it's Baker's Krate's one year anniversary!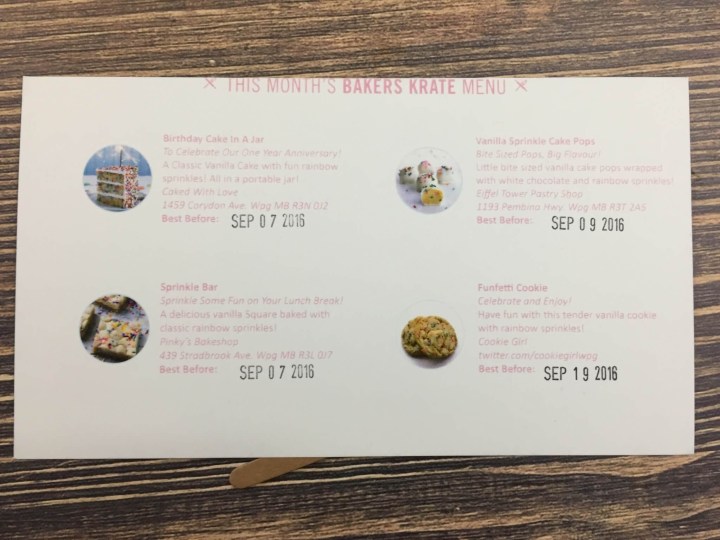 Four different birthday-themed treats from four different bakeries in Winnipeg.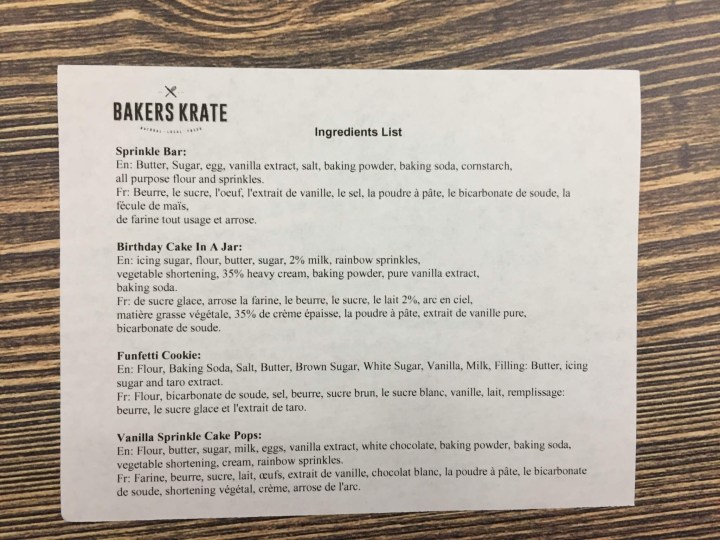 An in-depth ingredients list is included for all of the items included.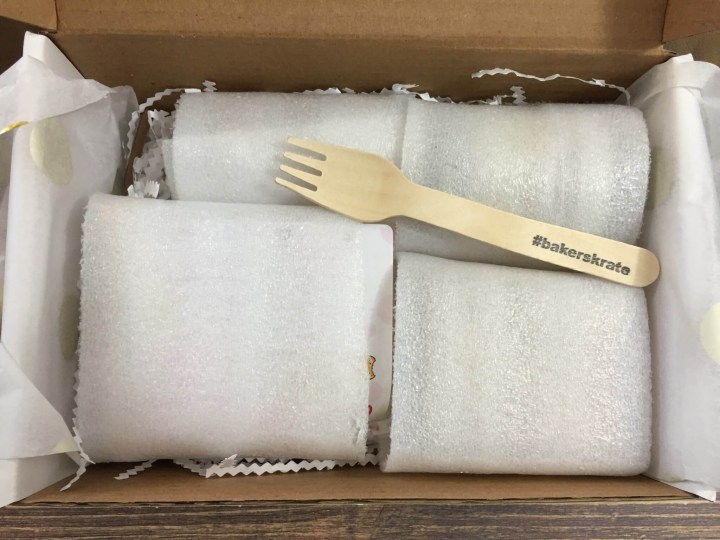 Everything is packed safely and securely, and look! It's the return of the little wooden fork!
Funfetti Cookies (Cookie Girl) I am obsessed with Cookie Girl's cookies; I've been able to try a bunch of them through Baker's Krate (all except the peanut butter cup ones — hint hint, Baker's Krate!) and I've loved them all. The Funfetti cookie is very sweet and has a lovely chewy texture.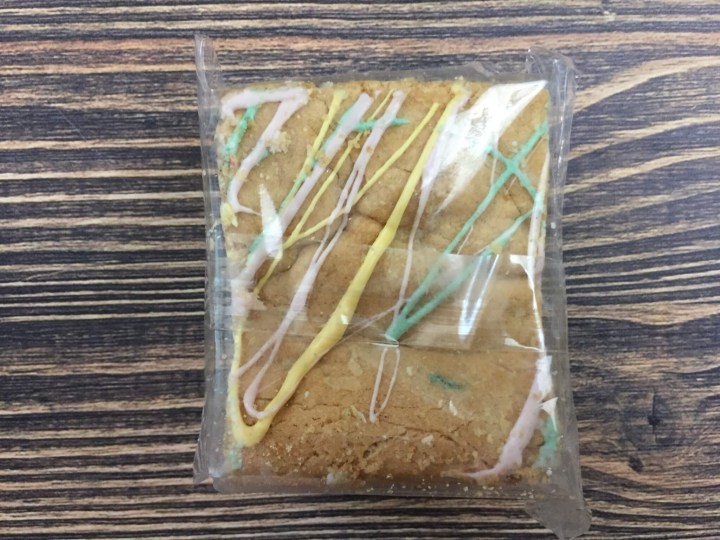 Sprinkle Bar (Pinky's Bakeshop) I had high hopes for this, but it was actually quite dry and crumbly. The vanilla taste was light and sweet.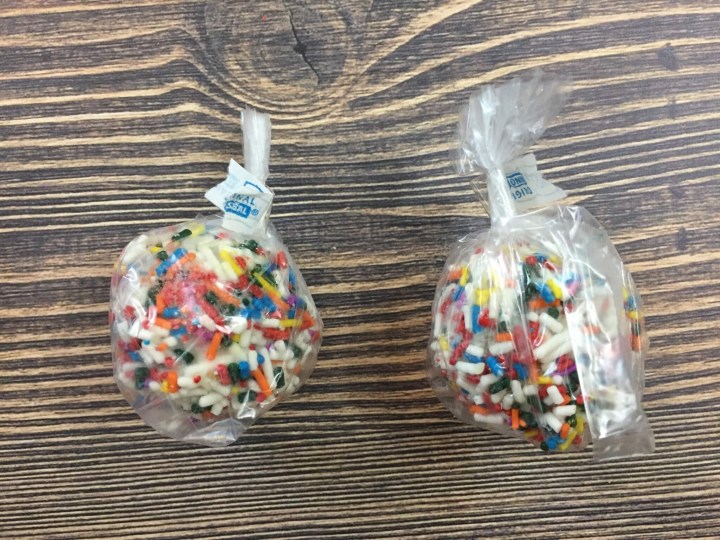 Sprinkle Cake Balls (Eiffel Tower Pastry Shop) These cake balls are incredibly moist inside, and the sprinkle covering was great!
Birthday Cake in a Jar (Caked With Love) And now I know why they sent the fork! This birthday cake was delicious, and layered with sweet buttercream frosting.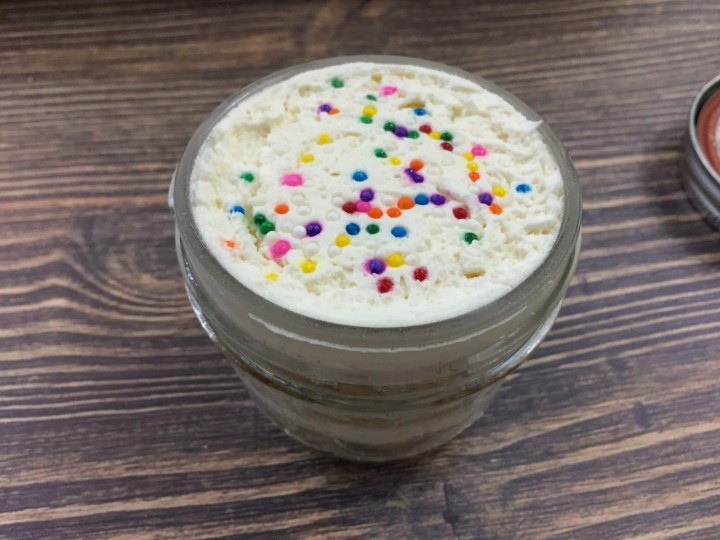 There were even sprinkles on the top layer!
I think Baker's Krate put together a great box for their one year anniversary. It's great to see them succeed and make it to a full  year!
What did you think of the August Bakers Krate theme? Save 10% on your first month with coupon code SWEET.
Visit Bakers Krate to subscribe or find out more!
The Subscription
:
Bakers Krate
The Description
: A Subscription Box Club in Winnipeg for Foodies and Dessert Lovers! By subscribing to Bakers Krate, they provide you the tastes and varieties that Winnipeg Bakeries have to offer! Each Box comes with variety of different treats. The treats can vary from cookies, macarons, cupcakes, pastries, pies, small cakes or a slice of cake! Currently shipping to Canada, coming to the US soon!
The Price
: $19.99 per month