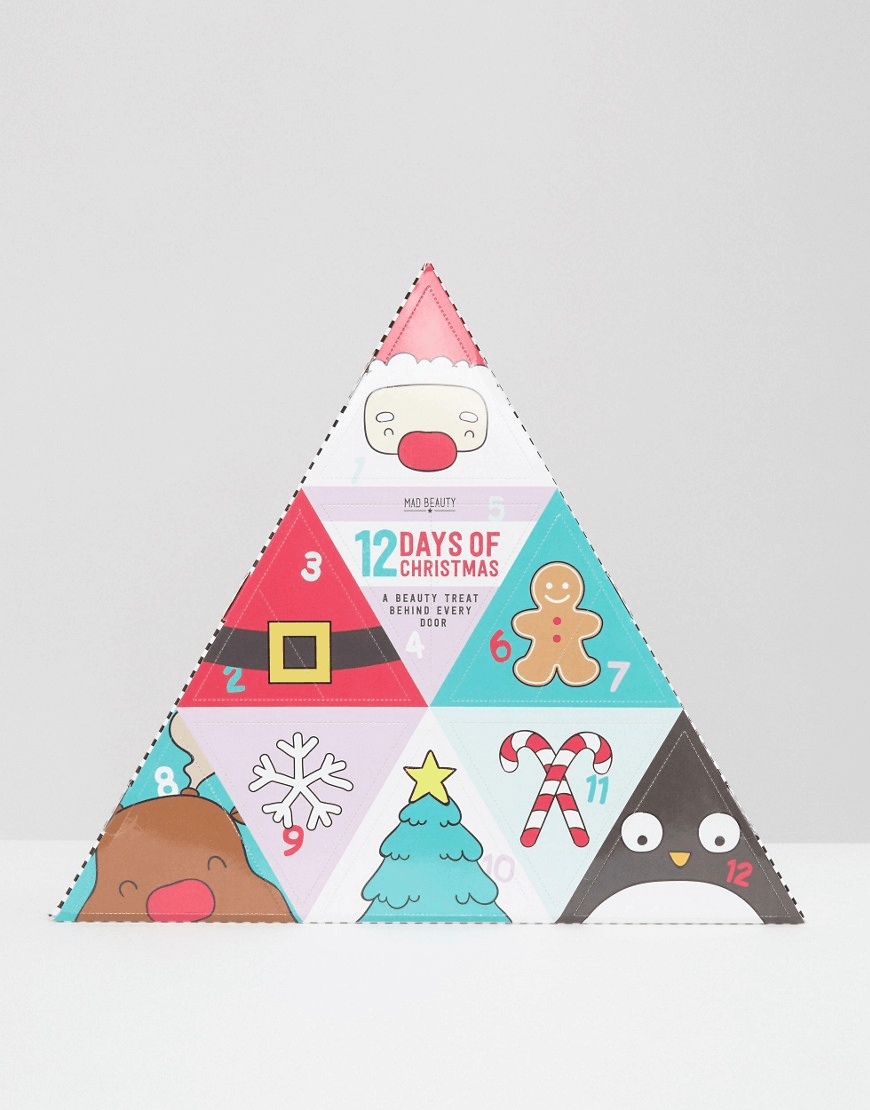 The ASOS Mad Beauty Advent Calendar ($18) is now available!  This cute beauty calendar for 2016 is perfect for tweens and teens!
FYI – you can get 15% off your first ASOS order by signing up to the newsletter here. Go through ebates for cashback!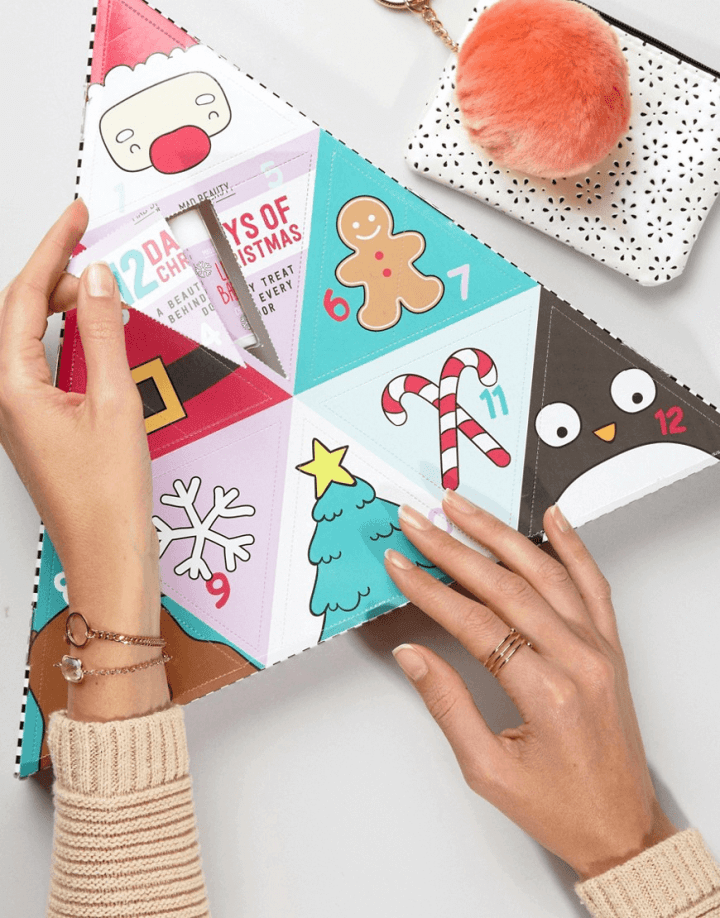 Here's what this advent calendar contains!
Product behind each door
Festive design
12 Day countdown
Contains: Lip balms, nail files, bath salts and more
Comes in a triangle box
Exclusive to ASOS
Looking for even more advent calendars? Check out all our posts on Advent Calendars or find more on Amazon!
Pssst, we're making a list of Advent Calendars! We have a bunch more to enter, but if you find an amazing/unique calendar, let us know about it in the comments!