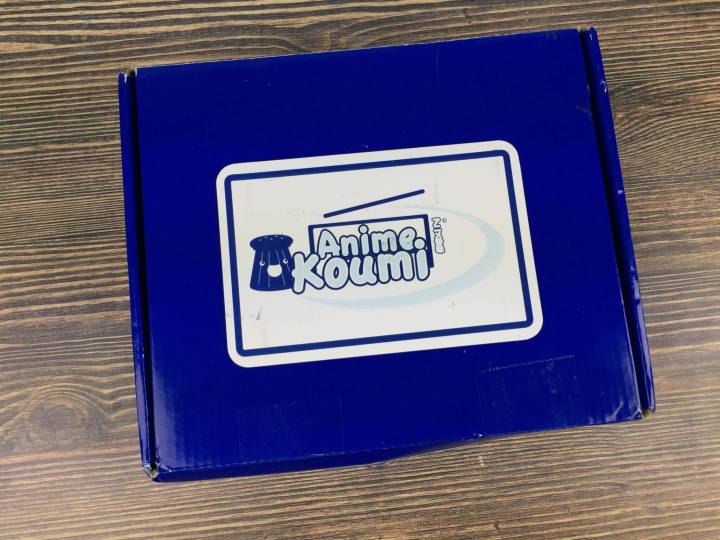 AnimeKoumi is a monthly subscription box that includes original anime gifts and stationery. Items include stationery, paper goodies, plushies, collectibles, novelty items, charms, apparel, and accessories.  Each item is uniquely designed by popular DevianArt artist AnimeSpice.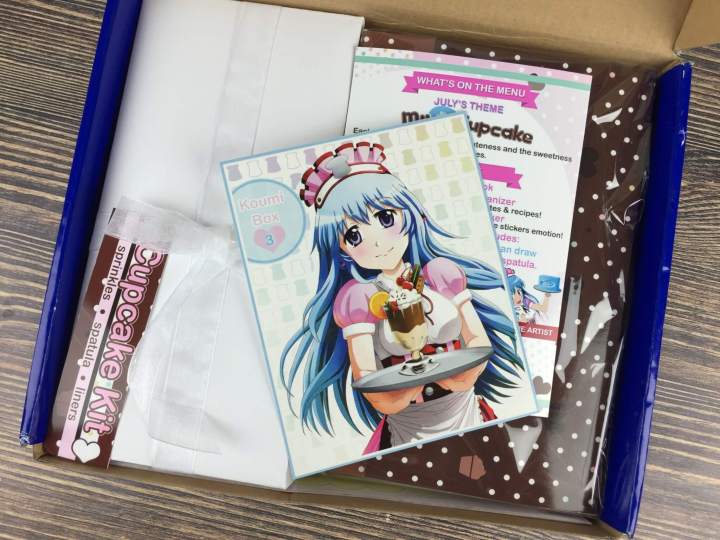 Each item is neatly wrapped inside the box. An art print and an information card immediately welcomes you upon opening the box.
The information card tells what's the theme for the month, as well as the items on the box. The theme for July is My #1 Cupcake! It was inspired by sweet and cute cupcakes!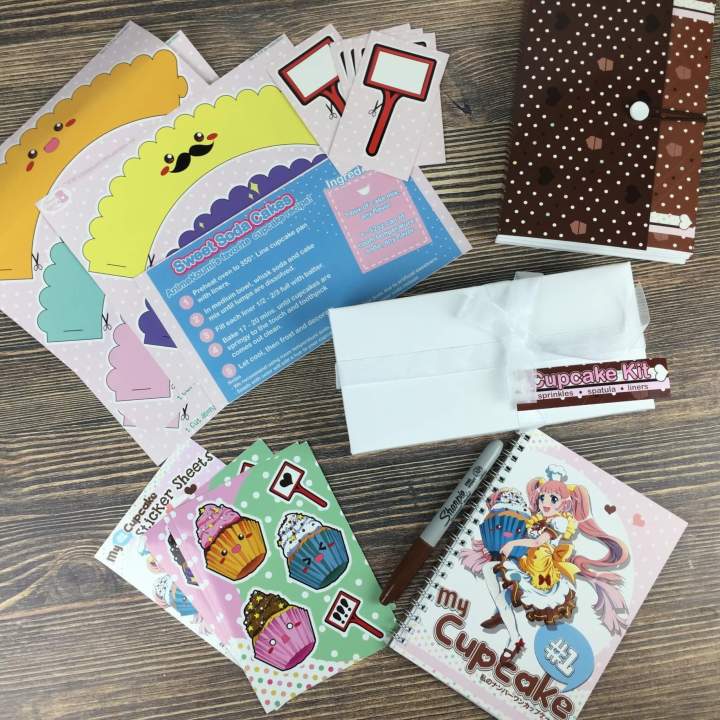 Here are the items inside the third AnimeKoumi box!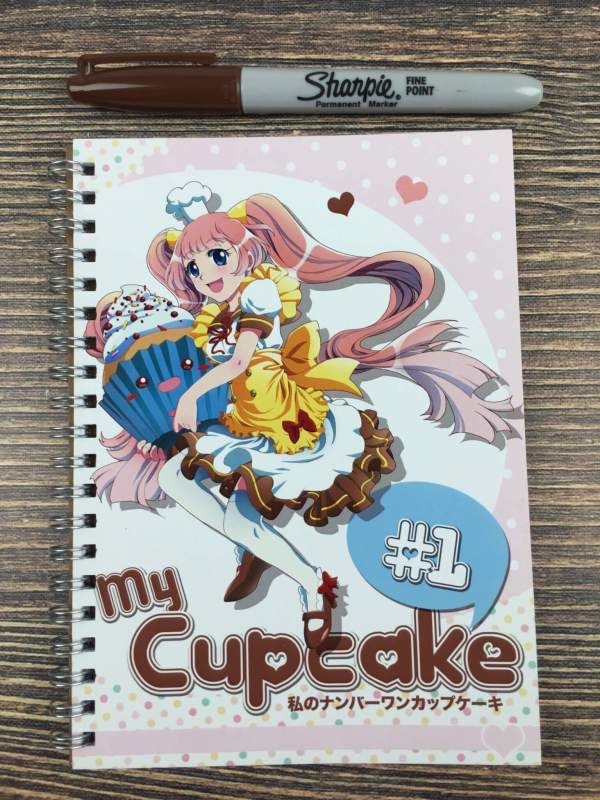 My #1 Cupcake Mini Notebook & Sharpie Permanent Marker
I'm in love with these mini notebooks and I find them so useful. This one is super cute with a fun kawaii cupcake!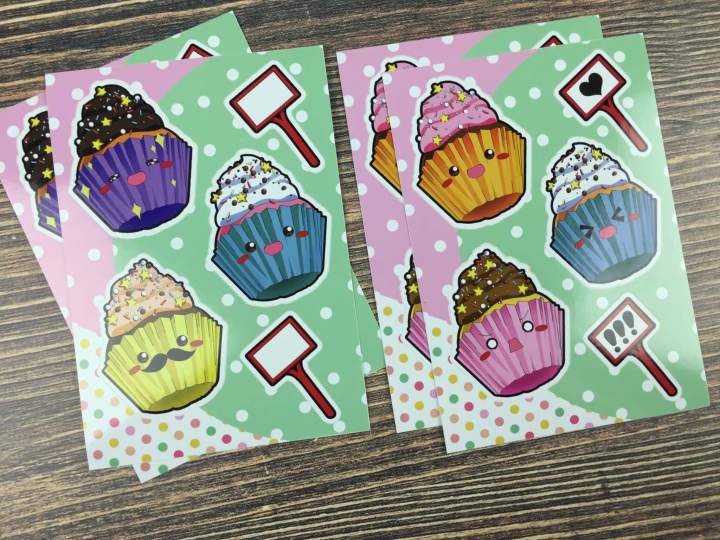 Cupcake Stickers: Also devastatingly cute! There were two sheets of each style so plenty of cupcake fun, plus little signs!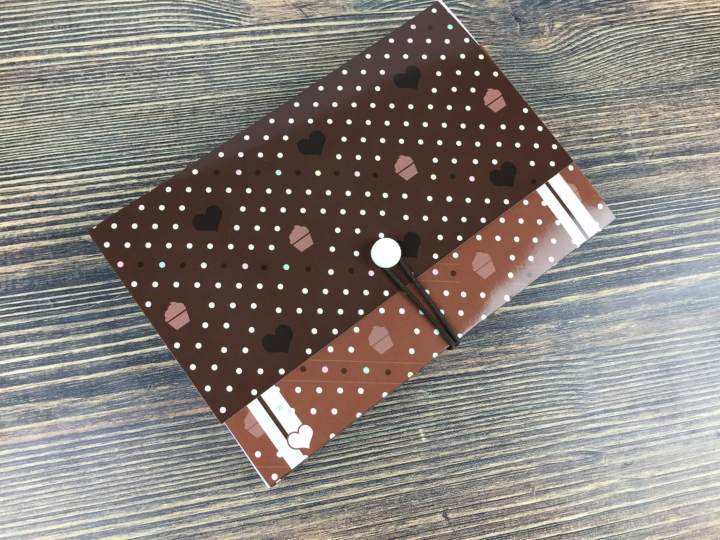 Mini File Folder Organizer: A custom designed mini file organizer. This item went right to my personal station for helping organize various codes and whatnots. I love the adorable design and it's super useful.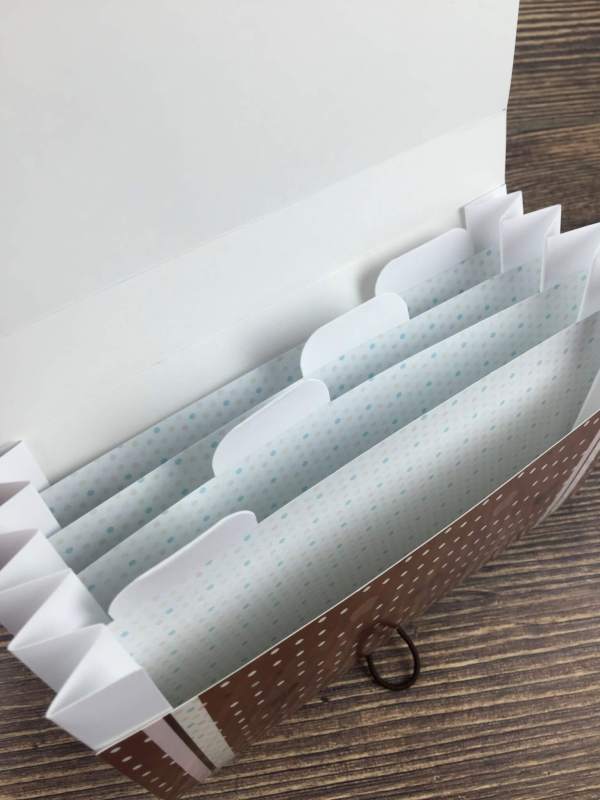 The inside has tabbed dividers!
Cupcake Kit: I was really anxious to see what was inside the cupcake kit!
The kit included various sprinkles, a great little spatula, and a variety of decorated cupcake liners!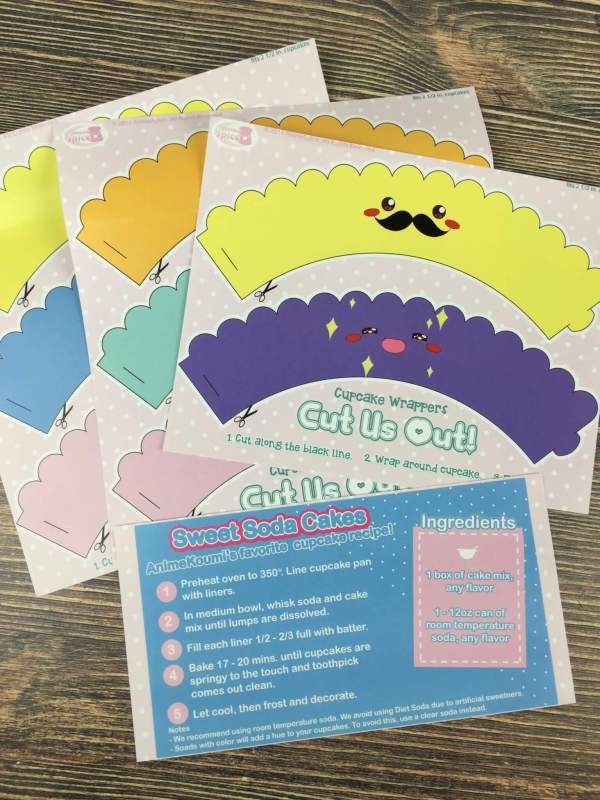 To round out the box cut-me-out cupcake wrappers were included, plus tips on making super-fast cupcakes (box mix + soda! and yes, it really works!).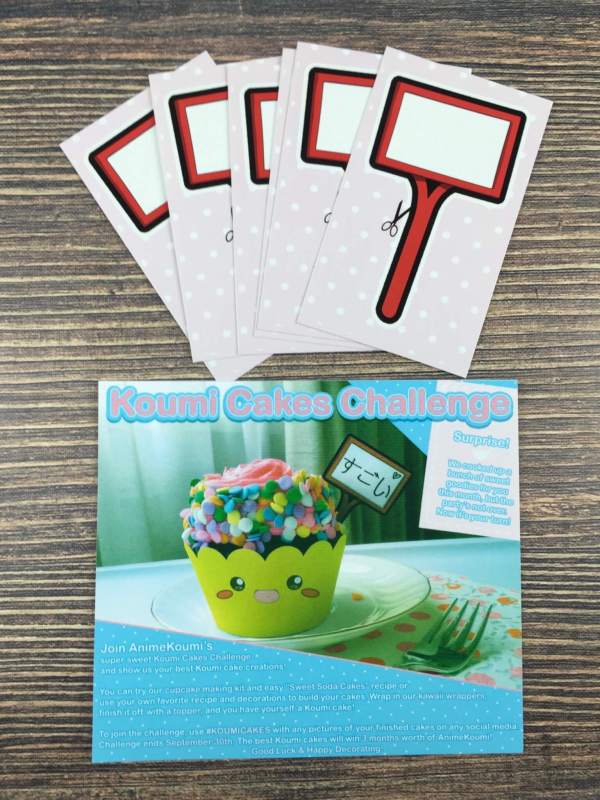 Cupcake signs along with a #koumicakes cupcake challenge were included. This is a fun way to encourage social media participation.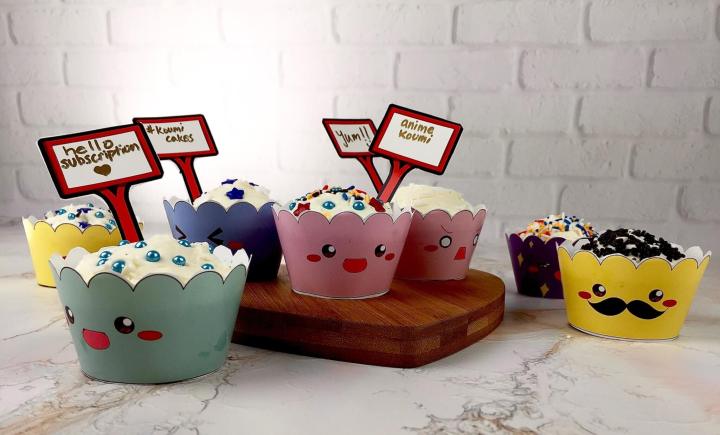 Of course we had to make our cupcakes! This was a fun weekend activity for us and we used a Foodstirs baking kit we had lying around.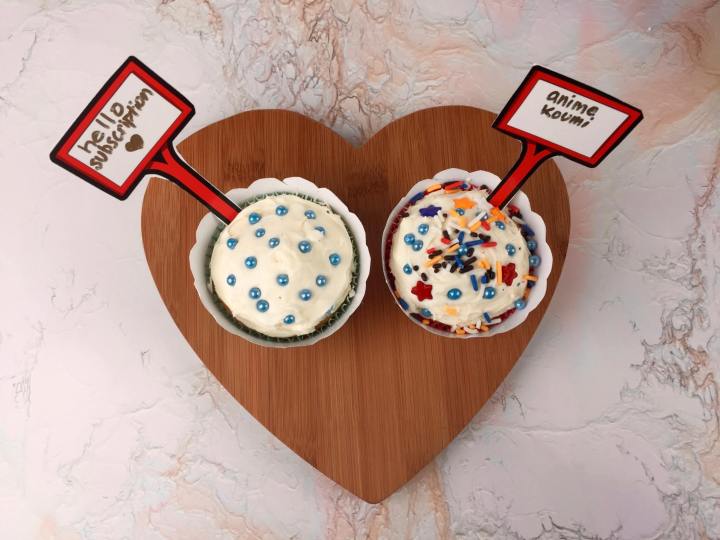 I think you can tell which cupcake my husband decorated and which cupcake my 5 year old decorated!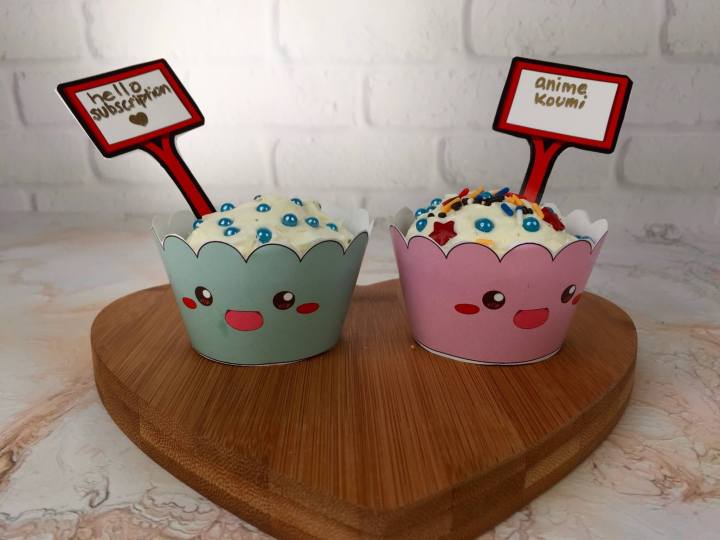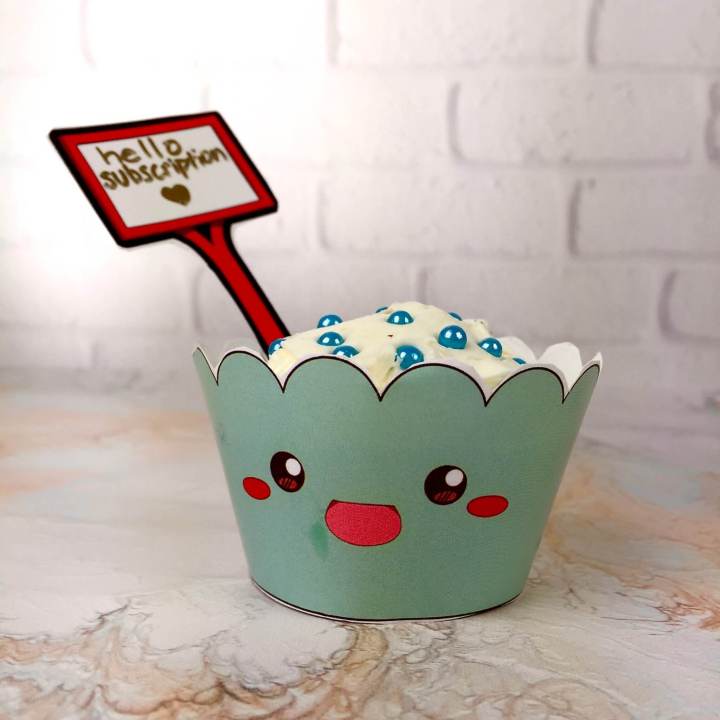 What a fun surprise for a stationery subscription box!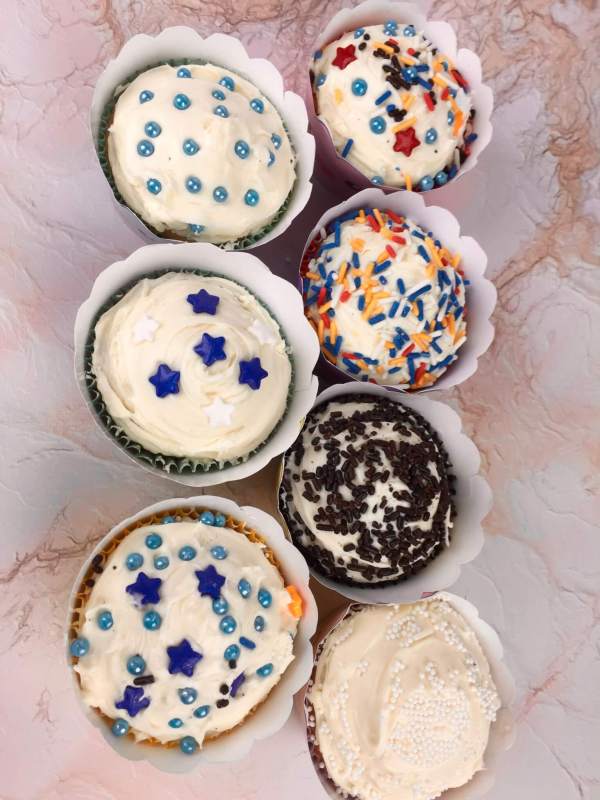 We decorated lots of cupcakes all in different styles.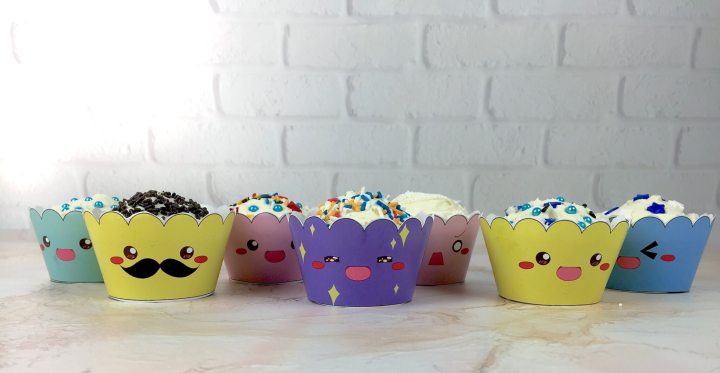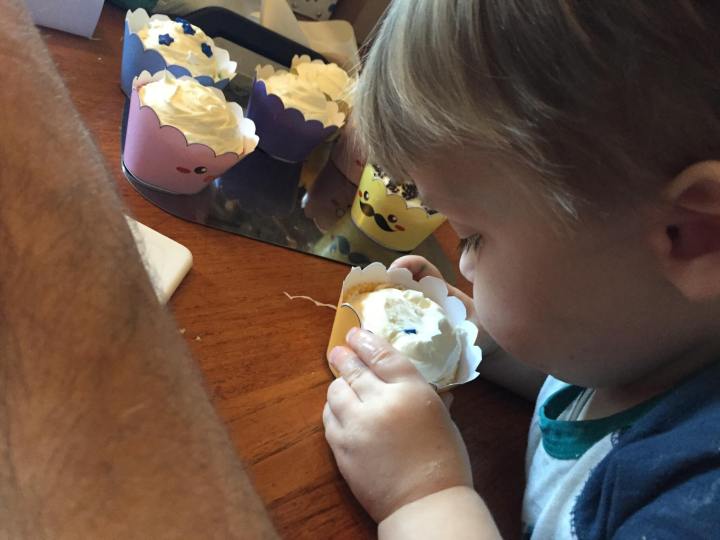 This one never made it to the photos.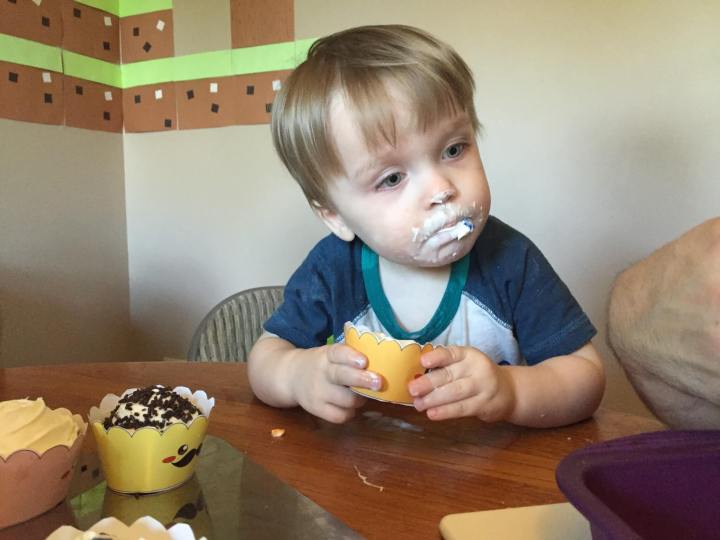 But it sure was tasty!
While supplies last you can subscribe and get this box with coupon code CUPCAKE20!
Visit AnimeKoumi to subscribe or find out more! Save 20% on your first box with coupon code 1STBOX20.