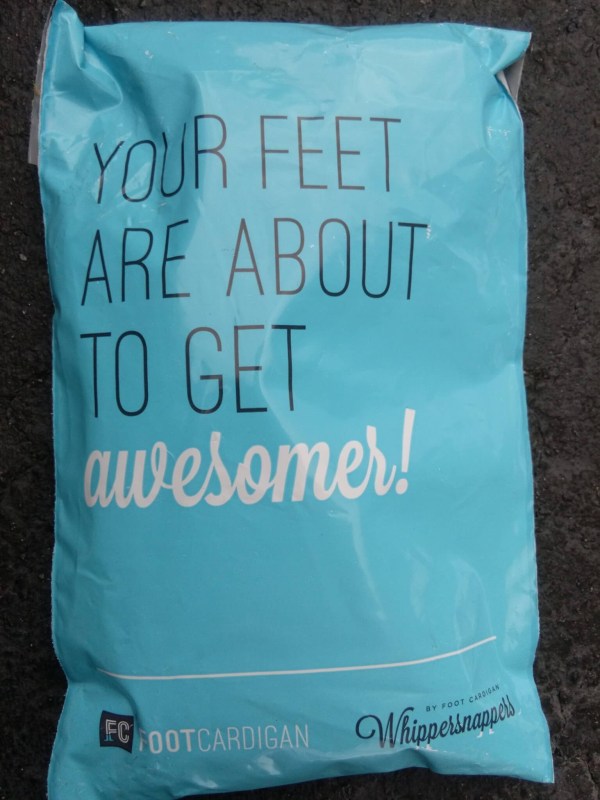 Whippersnappers by Foot Cardigan is a subscription box of fantastically fantastic socks (for your kiddos) delivered to your door every month.  They call them fun-sized.  I call them, "Thank the Lord there are new socks in the mail box because I have a laundry basket the size of the grand canyon full of unmatched socks that would take me two solid days to get sorted and there are none in the kids drawers."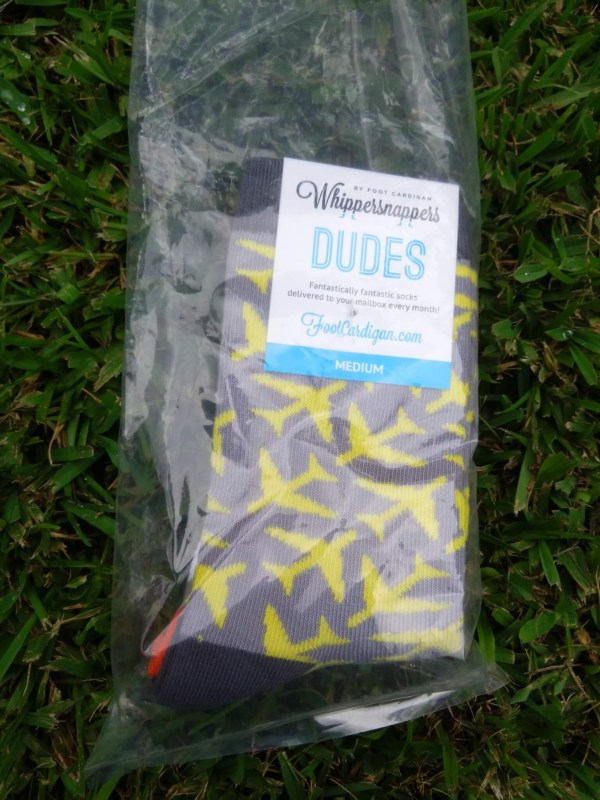 For $11 a month they will deliver two pair of whimsical high quality socks for the tiny person in your home.  You can choose between Dude or Doll and between size small (3-5 years), medium (6-9 years), and large (10-12 years).  Then you choose how you pay.  The $11 a month is for month to month (add $2 for shipping with this option).  If you prepay shipping is included, 3 months is $39, 6 months is $78, 9 months is $117, and 12 months is $143.  If you are doing the math, when you prepay for the year you get a month for free.  You can get them gift wrapped for another $2.
They also have an adult subscription.  Check it out here.
"Machine wash in cold water with like colors.  Store in clean, dry place with other socks so they can all become friends.  Be sure to feed and walk them once a day."
And, I noticed a discrepancy, here the materials are listed as 75% combed cotton, 22% polyester, 3% spandex and 100% fancy, but on their website they are listed as 75% combed cotton, 20% polyester, 5% spandex, 2.4% natural and artificial flavors, 1.7% laughter, and the last twinkle of a distant dying star. Ha!!
Their whole site is really light hearted like this and had me smiling to myself as I read it.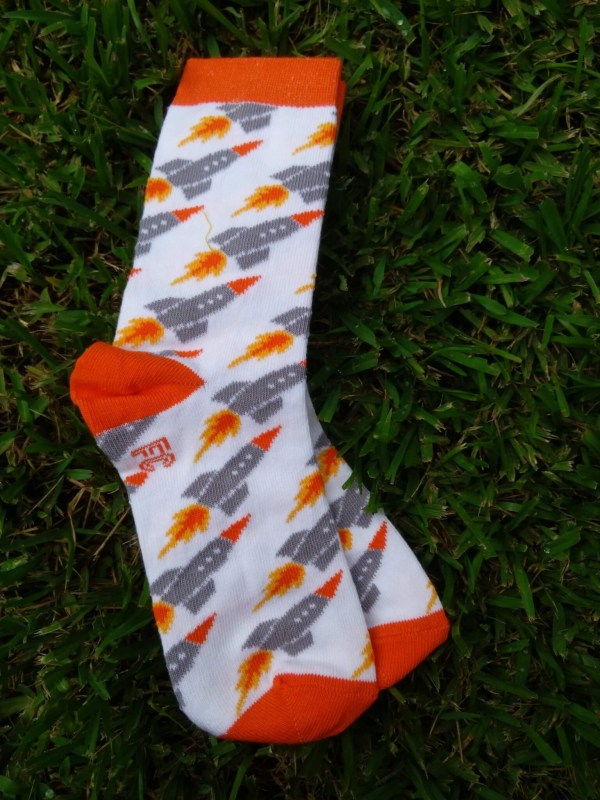 This is the first pair.  ROCKETS!!  We received the Dude (Boy's) subscription, but my 8 year old daughter claimed this pair.  The toes, heels, and top cuff are all in a coordinating color (orange here).  The socks are good quality.  They fit snugly, but not too tight.
And, the cat liked them too!!  My son says the tag should say, "Feline approved." (Cat is not included in the subscription box.)
Aren't they the cutest socks ever?  She wears a size 2 kids shoe (US).  The medium size (6-9 years) fit her perfectly.  But, they had enough stretch that they would work for my 6 year old too.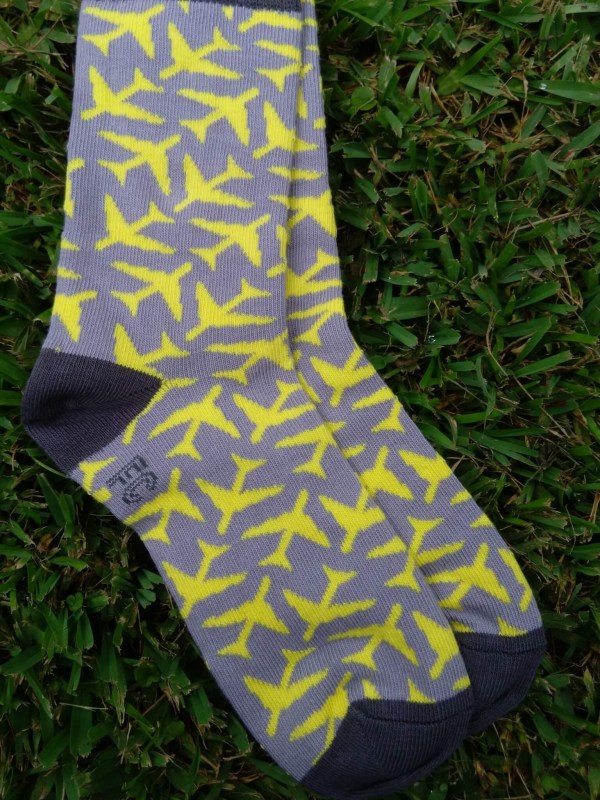 This was the second pair.  Yellow stylized planes on a gray background with darker gray heels, toes and cuffs.  Such little dude cuteness.  I love them!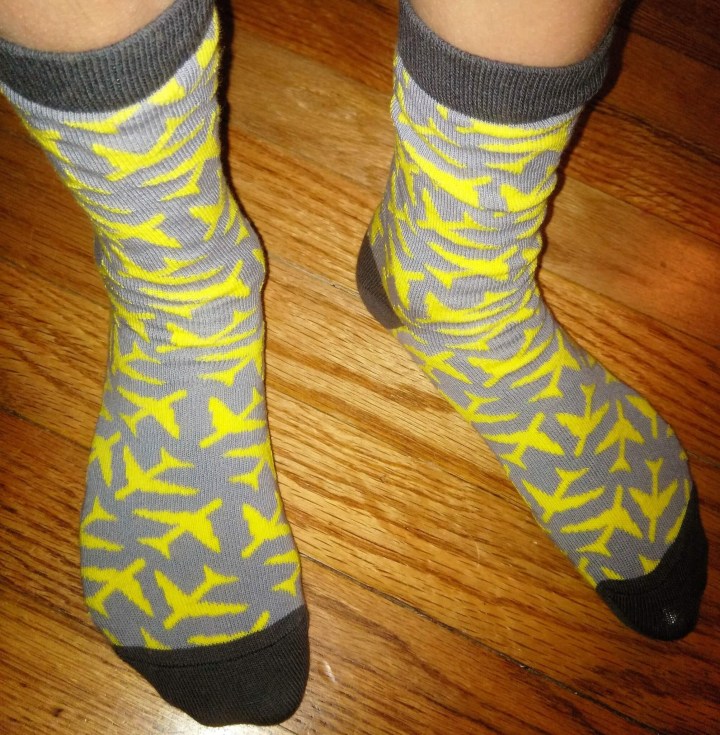 Whippersnappers by Foot Cardigan is foot cuteness for the tiny people in your life.  The socks were good quality and totally cute!  This would be an awesome Christmas or birthday present for the grand-kids!!  (Don't all grand-mothers give socks for Christmas? This would totally up their game.)
What do you think of Foot Cardigan?
Visit Foot Cardigan Whippersnappers to subscribe or find out more!
The Subscription
:
Foot Cardigan Whippersnappers
The Description
: Fun­-sized Foot Cardigans, aka Whippersnappers, aka Foot Cardigan for kids. Sign your favorite kiddos up to get TWO PAIRS of funky fresh socks in the mail every month for just $11!
The Price
: $11.00 per month