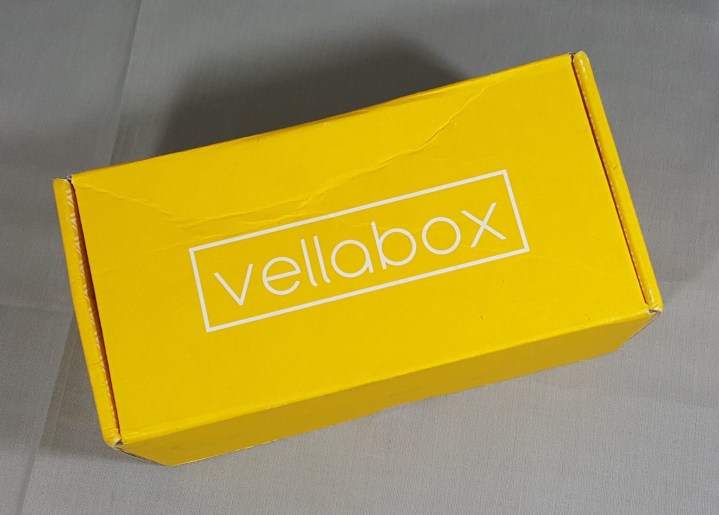 Vellabox is a monthly candle subscription box.  I have candles all over my house (some rooms have multiple scents) – I love the ambiance they give with lighting and fragrance.  Vellabox selects and ships curated artisan-crafted 100% soy, coconut, or vegetable based wax candles every month.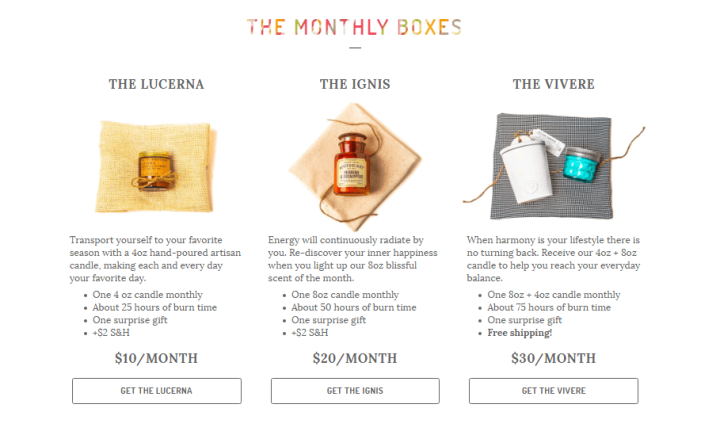 There are 3 options to choose from for your Vellabox subscription – the Lucerna (4 oz. candle, approx. 25 hours burn time), the Ignis (8 oz. candle, approx. 50 hours burn time) and the Vivere (8 oz. and 4 oz. candles, approx. 75 hours of burn time). This is a review of the Vivere box.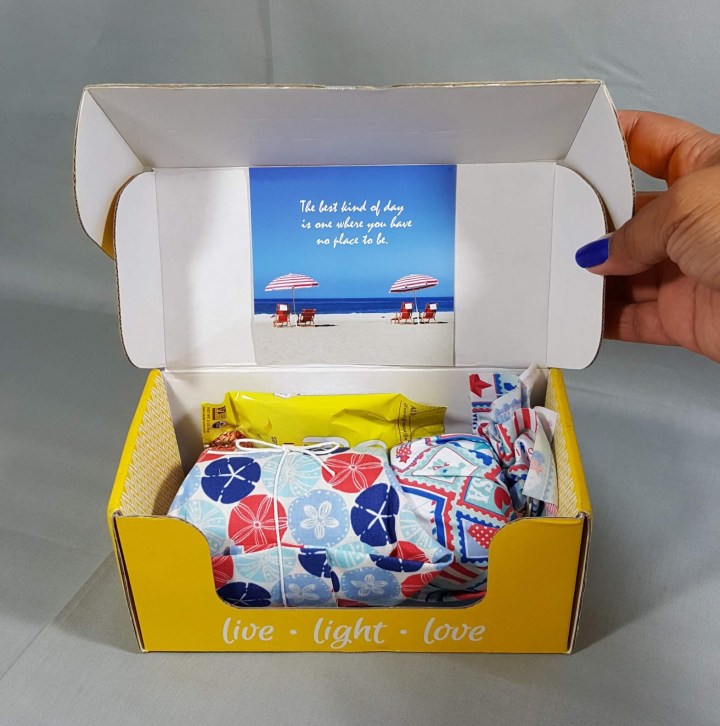 live * light * love  What a great motto.  The fabric wrapped parcels add a nice homey feel, and I couldn't wait to open them!  If you didn't notice, the fabrics also tie in with the beach-themed card on the lid.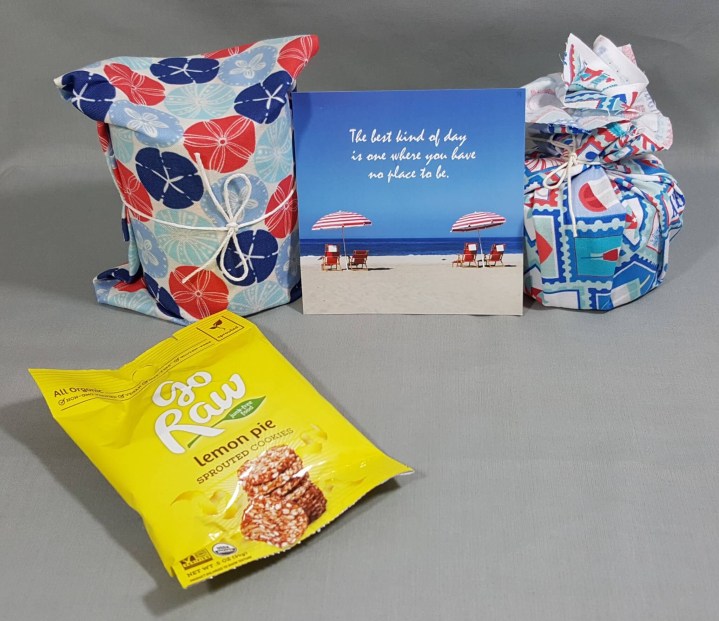 The full contents of my Vellabox.  Plus, they included a bonus gift!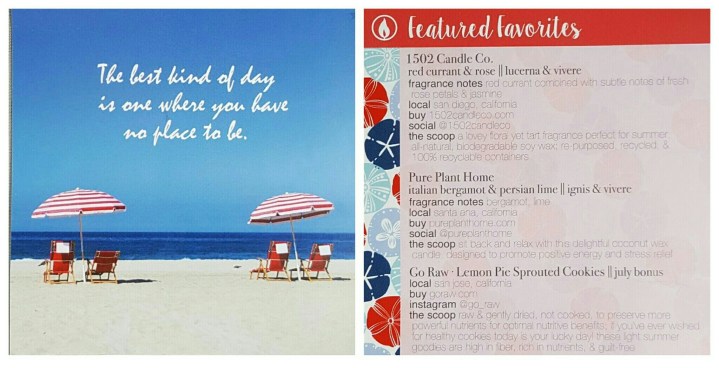 That beach scene wasn't just there for its looks.  It seems that the theme of this box is summer relaxation.  The back of the card contains information on the products featured in this month's box including fragrance notes, websites, social media tags, and which of the 3 Vellabox subscriptions it is featured in.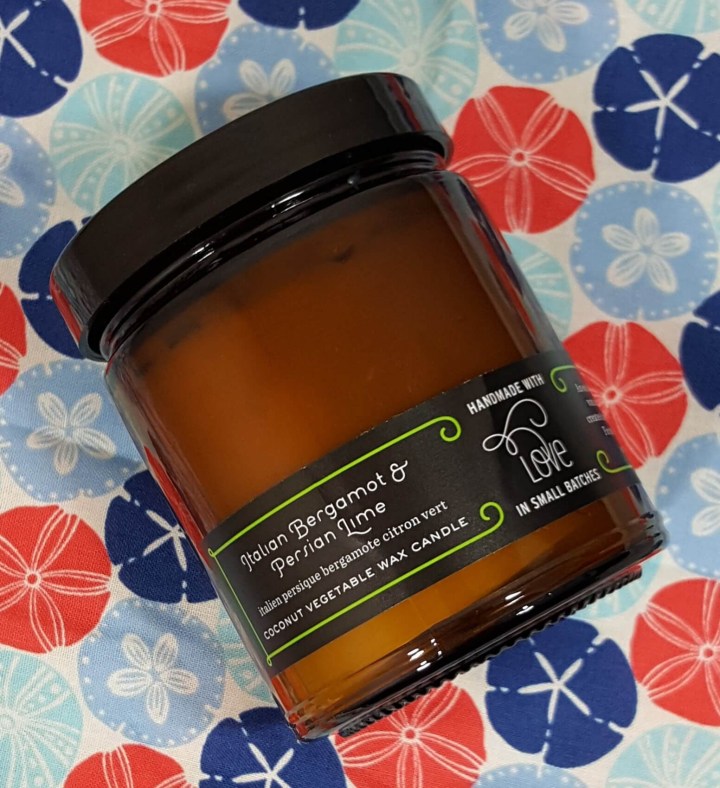 Pure Plant Home Italian Bergamot & Persian Lime Candle – 7 oz. Lg. Apothecary Jar ($22.00):  Pure Plant Home describes this aroma as follows, "Bergamot helps reduce stress. Lime enhances mental clarity. A positive energy blend to re-enter the world in uplifted balance."  The candle base is made of a coconut wax blend.  The scent is light and clean.  I am a fan of citrus scents and liked this because it wasn't overpowering or artificially sweet.  This has approximately 40 hours of burn time and is the featured candle in the Ignis box.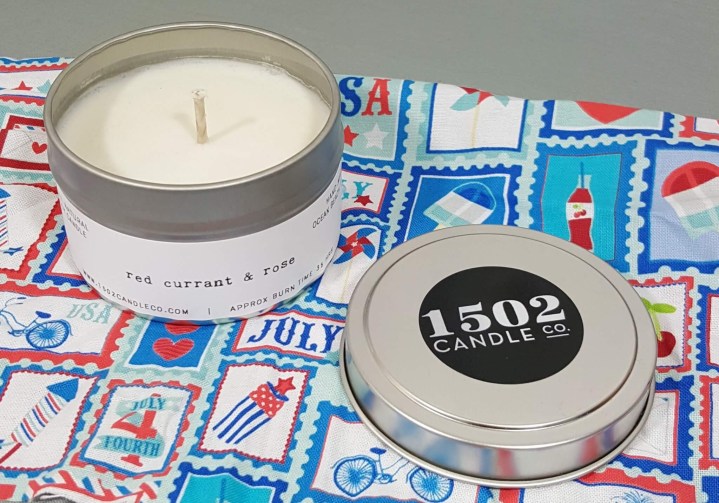 1502 Candle Co. Red Current & Rose Candle – 6 oz. Travel Tin ($14.00):  Travel candles have become my new friend. They are great for bringing a bit of home with you.  Generally, I am not a fan of rose scented anything.  However, this candle is an exception.  The base note is red current, and this is combined with subtle notes of rose and jasmine.  The proportions of the essential oils in the formula make for a softened rose scent, allowing the current to shine.  This has approximately 35 hours of burn time and is the featured candle in the Lucerna box.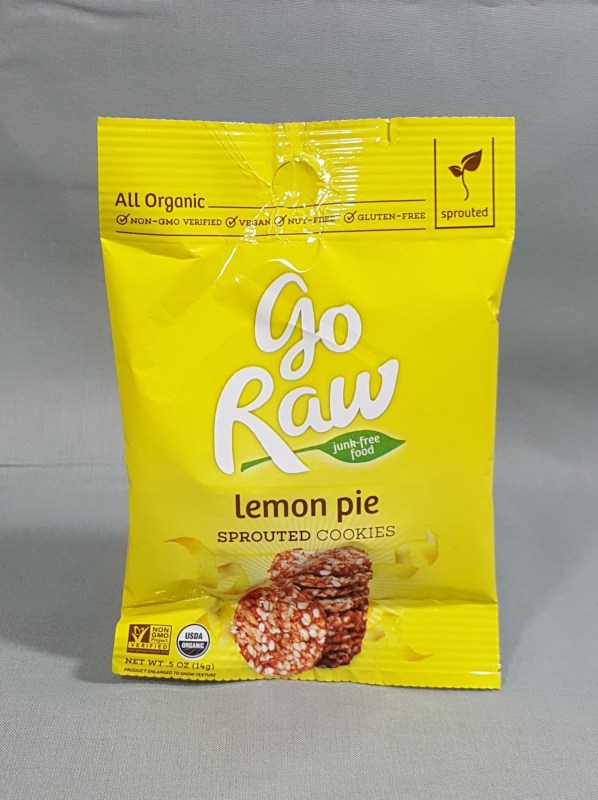 **BONUS** Go Raw Lemon Pie Sprouted Cookies ($1.00):  Combined sprouted sesame seeds with coconut, dates and luscious lemon and you get a decadent and sweet little cookie that unbelievably has no added sugar or salt.  My cookies didn't survive the trip and arrived as crumble.  I'm saving these to top off some vanilla or lemon ice cream.  YUM!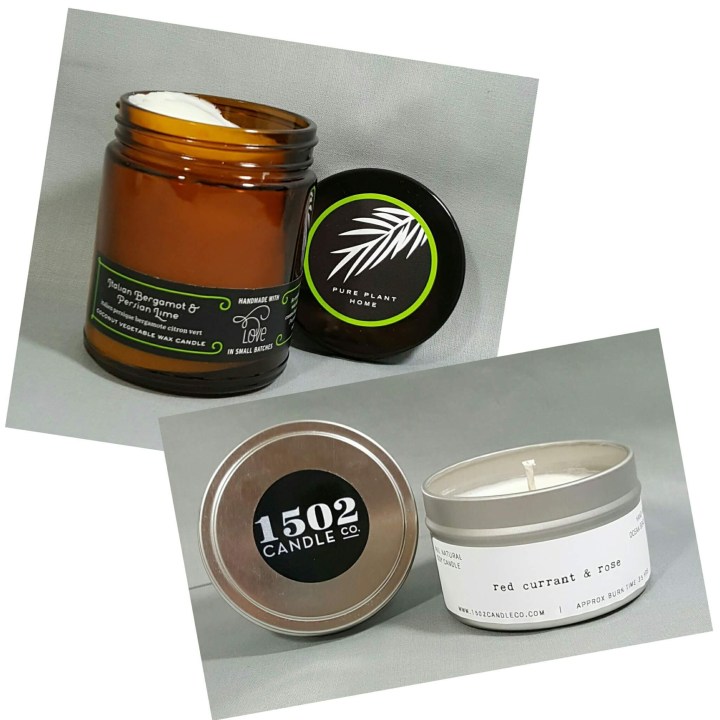 My Vellabox contained $36 worth of candles – more than the cost of the Vivere box.  When I checked, the value of the candles was the same or more than the costs of their respective Lucerna and Ignis boxes.  I really enjoyed the scents that I received and can't wait to see (smell) what's next!
Visit Vellabox to subscribe or find out more!
The Subscription
:
Vellabox
The Description
: Here at Vellabox, we're always searching to find the greatest chandlers in all the land, big and small. It's our mission to curate the absolute best seasonal selection of all-natural candles. When we discover that perfect candle, we feel truly compelled to share it with you.
The Price
: $12 per month for the Lucerna box, $20 for the Ignis, and $30 for Vivere.