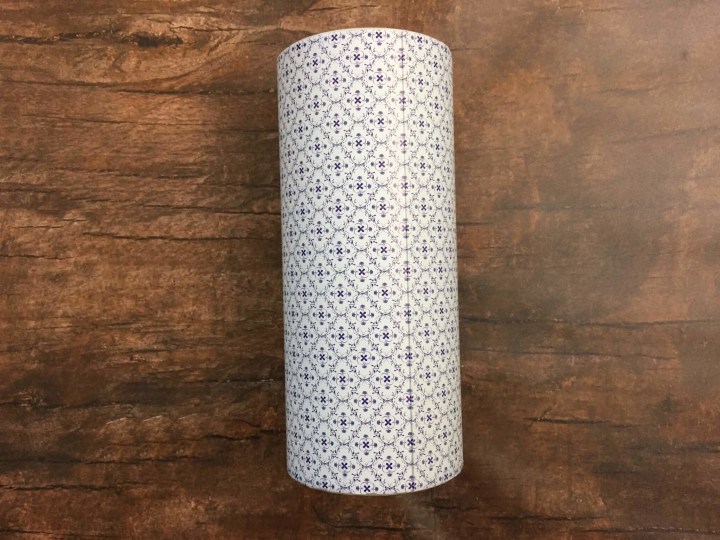 Topbox is one of Canada's oldest beauty subscription boxes and has an interesting customisation option. At the end of the month you are able to make your wishlist requests for the following month's box. There's the standard Topbox (4-5 samples) or you can choose a Privé box. Privé boxes are either a brand-specific collaboration (such as Benefit Cosmetics) or an upgrade to a more deluxe line. Some Privé boxes will only contain one or two items — they're very clear when this is the case. Your wishlist doesn't guarantee you a Privé box if you ask for one.
It was shipped in the tube this month — I've been using them to store pencils/markers/pens as my stationery collection grows!
As of June 2016 they have switched to digital cards, so going forward our contents are emailed to us — the card tucked into the tube this month contains the special offers for subscribers. Our spoilers are emailed the week the boxes ship, which for me ruins the surprise but it's still handy to be able to do research ahead of time.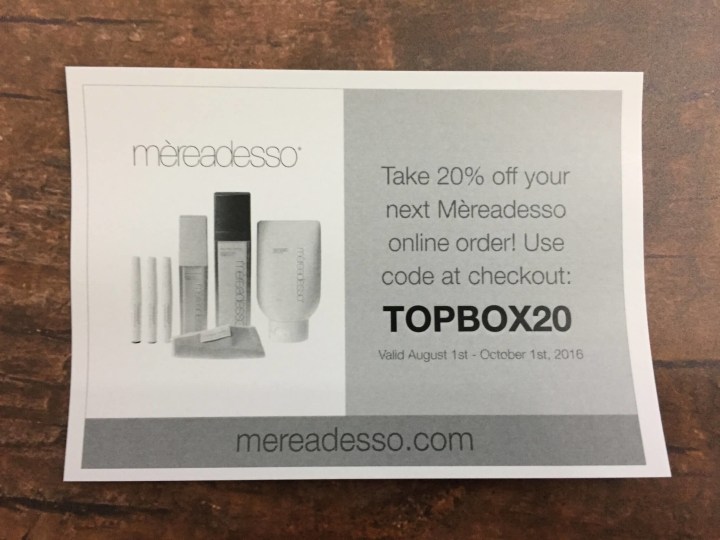 A coupon code was included for Mereadesso products!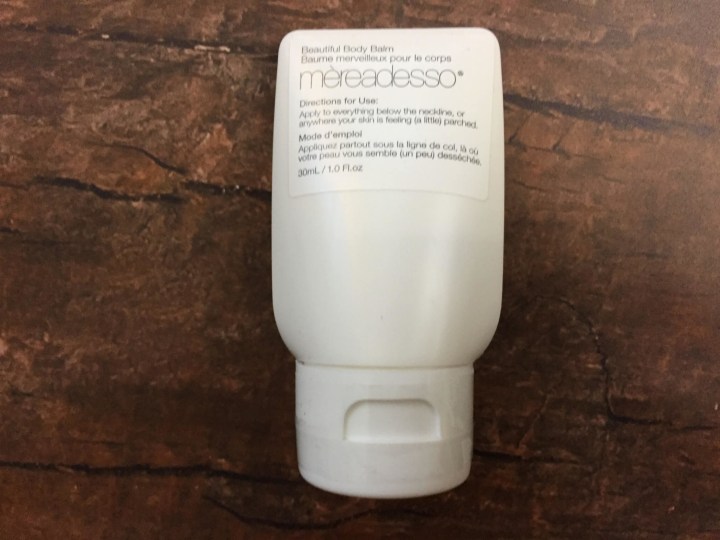 Mereadesso Beautiful Body Balm ($18) The website has this product listed for $18 in both CAD and USD, which is nice for us Canucks! This is actually a travel version of the fullsize product, and not just a not for sale sample version, which is cool! This is a body lotion that targets dry skin.
Mannakadar Split Pan Duo ($21) So tired of seeing this item, though to be fair most people don't get 100 beauty boxes a month and witness the repeats like a reviewer does! Anyway, I would never use this, and the actual product size is tiny and would need a small enough blush brush to use.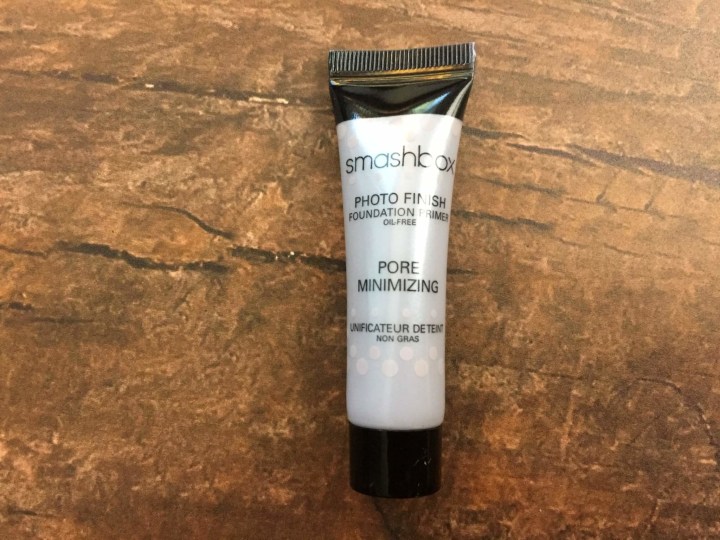 Smashbox Pore-Minimizing Foundation Primer ($9.75) I've tried Smashbox's original primer and liked it, so I'm interested to try this. My facial pores are small and fine but I have larger ones around my nose and lips that I'm hoping this will help reduce the appearance of.
Novex Argan Oil Treatment ($3.30) A few months ago Topbox sent us the keratin treatment by Novex (which I just used up on Monday!) and now we get to try the argan oil treatment. Argan oil works better with my hair than moroccan oil because of how fine my hair is so I'm excited to try this. I like the keratin's scent more, though.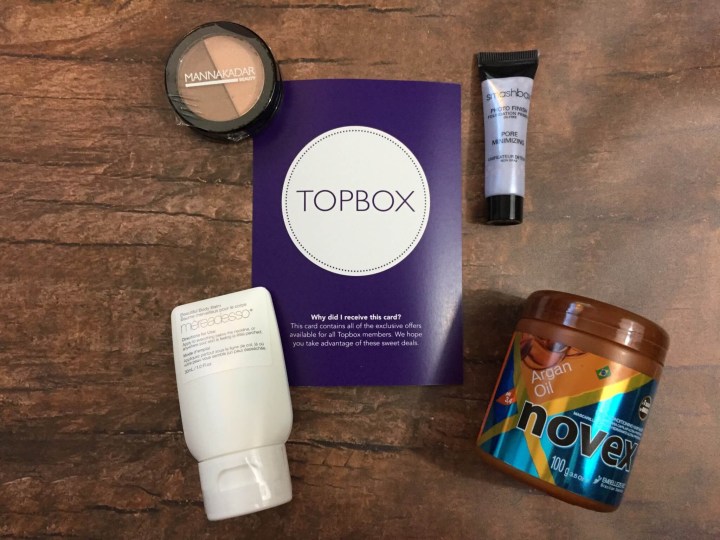 August's Topbox was a 50/50 for me — I'm excited about the hair mask and primer, meh on the body lotion, and wish I hadn't gotten the bronzer.
What did you get in your Topbox this month?
Visit Topbox to subscribe or find out more!
The Subscription
:
Topbox
The Description
: Get 4 generous helpings of premium delight each and every month! This is a *Canadian* subscription box and they do not ship to the US.
The Price
: $12.00 per month