Spiffster is a monthly tie subscription that will send a high quality tie to you based on a survey that they send out each month.  The surveys ask questions about style and colors that you would like to receive. This is the box that the package came in. It is exactly what I use to wrap ties as presents and really suits this subscription.

First look when I slid everything out of the box. I love how it is all nice and neat and how they have the tie wrapped in plastic to keep it safe and clean during shipping.
The knot for August is the Pratt. I had no clue there are so many different knots out there. My hubby likes to read the sheets each month and then try them out and I can see the difference when he's done with the knot but I really  just had no clue.  I love these sheets and not just for the knot info but the fun stuff on the side. They always have some great and funny information over there.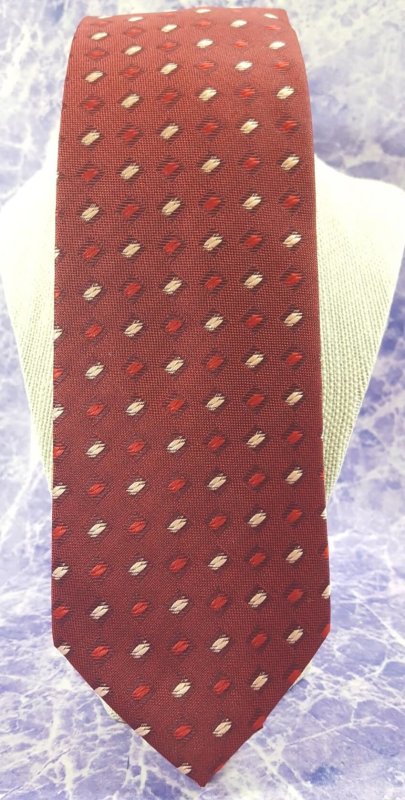 The tie this month is a deep red/maroon with a houndstooth style pattern which is really hard to photograph.
This is a great tie for my hubby since we graduated from NC State and he wears a lot of red. It's always good to have some reddish ties in the mix.
Another great tie from Spiffster. The ties are heavy and have a really nice feel to them and he says they wear well. He does not wear a tie everyday but he is enjoying grabbing these when he does need a tie with his suit. I will say I do love seeing him in a great tie. It is a very classic and awesome look on all men and my hubby pulls it off great.
Want to try Spiffster? Save 20% on your subscription for life with code HELLOSUBSCRIPTION (which means this subscription is $10 or less, every single month!).
Visit Spiffster to subscribe or find out more!
The Subscription
:
Spiffster
The Description
: The Spiffster Box is a subscription box for men that sends you a single premium necktie each month. Once you receive your first necktie, we send you a questionnaire via email every so often so we can have our fashion designer pick out a necktie based on your answers. Our neckties are made from high quality materials such as silk, cotton, linen, and wool.
The Price
: $11.45 per month