How to Be a Redhead Subscription Box is the brainstorm of two sisters, Adrienne and Stephanie Vendetti.  The box is to help redheads "to feel confident, look amazing and rock their beauty."  The products range from samples to full-size and the box ships the first week of the month.
First look in my box and I'm loving all the red I see.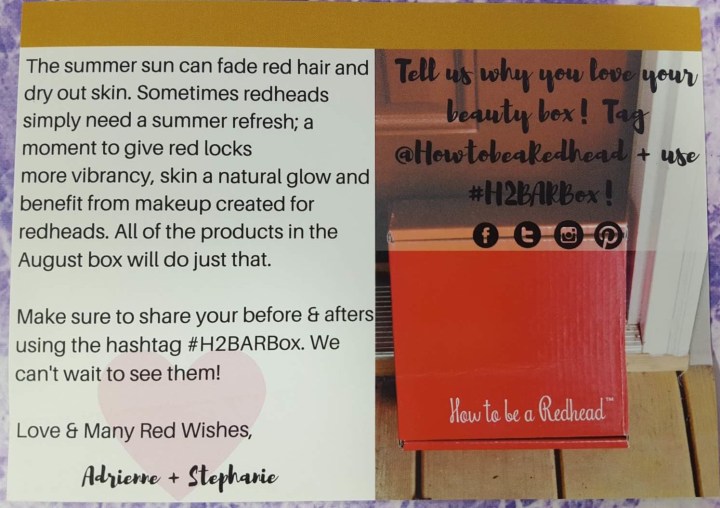 The letter explained their inspiration behind the August box.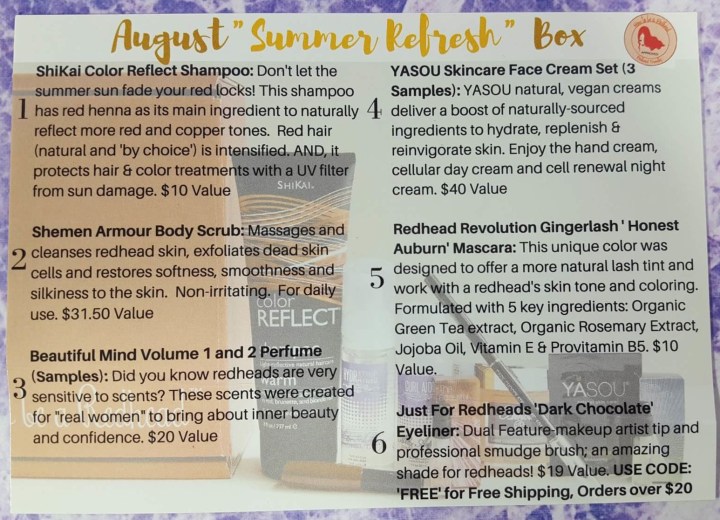 The August theme is the "Summer Refresh" Box and sends items to help a redhead get a moment to give their locks vibrancy, skin a natural glow and some makeup made for redheads. The information card lists the items, description, discounts, and prices.
Everything in my August 2016 box.
ShiKai Color Reflect Shampoo in Warm (8 oz, $7.18) – I can't wait to try this shampoo. It is a natural and non-GMO, avocado oil, glycerin and shea butter, but does not contain any artificial dyes or coloring agents.  It actually has red henna as the main ingredient to naturally enhance the red and copper tones in a redhead's hair.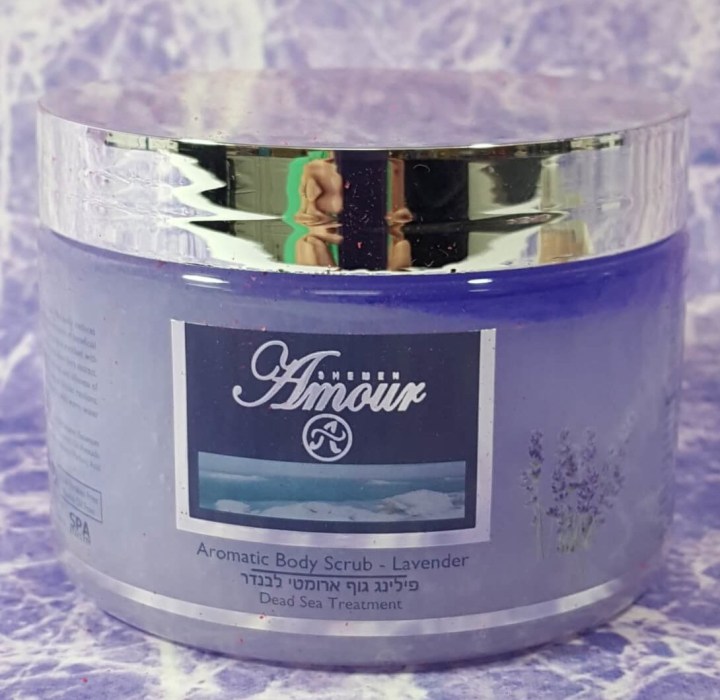 Shemen Amour Aromatic Body Scrub Lavender ($31.50) – This is a large tub of scrub and is ok for your daily use. It is great to massage, cleanse, exfoliate, and restore softness to a redhead's skin. (And everyone else's! Did you receive a scent variation of this item?)
Beautiful Mind Volume 1 and 2 Perfume (Samples) – The info card said that redheads are very sensitive to scents. I had not heard that before but I can totally relate. I'm always smelling things and noone else gets what I'm talking about.  These perfumes are nice samples to try out.  I sniffed them both and though they smelled pretty good. I'm going to give them a try and see how they work for me over a whole day.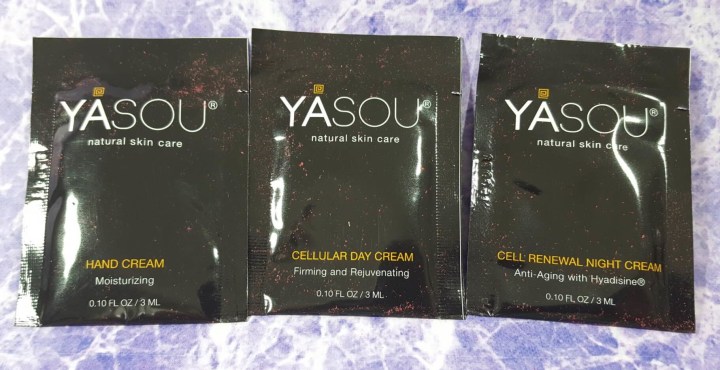 Yasou Skincare Face Cream Set of 3 (samples) Yasou creams are vegan and deliver a boost of ingredients to hydrate, replenish and reinvigorate skin.
Redhead Revolution Gingerlash Masara in Honest Auburn ($10.00) – The packaging on this is a little odd as its a tube of mascara and the paper with the name and info was just attached with a rubberband. Aside from that I think its a great idea however I have dark lashes so this isn't the right shade for me. My sister has more of the auburn lighter lashes and she will love to get this so I'm passing it on to her.

Just for Redheads Eyeliner in Dark Chocolate ($18.99) I love brown eyeliner and it is my goto color. I swatched this to show the shade and while it's called dark chocolate I think it is more of a milk but that works for me.  I like that this is an all in one eyeliner and smudge brush.
You can see that it isn't as dark as I was expecting but its still a great color.  I have dark brown eyes and this is going to look great.
I'm really happy with my How to Be a Redhead box this month.  I like the mix of full size and samples that were sent and that the range of types of items will give me lots of different things to try.  There is a great value in this box with it being over $60 and then some samples added on to that all for only $18.90 a month. I can't wait to see what other redheaded goodies they will send in months to come for me to try.
What do you think of the August How to Be a Redhead box?
Visit How to Be a Redhead to subscribe or find out more!
The Subscription
:
How to Be a Redhead
The Description
: Get 'Redhead Friendly' Approved Products Delivered To Your Door Every Month. The How to be a Redhead (H2BAR) team now works meticulously to find products that meet the 'Redhead Friendly' seal of approval and is proud to deliver them to the doorstep of every redhead each month. The products range from samples to full sizes.
The Price
: $18.90 per month