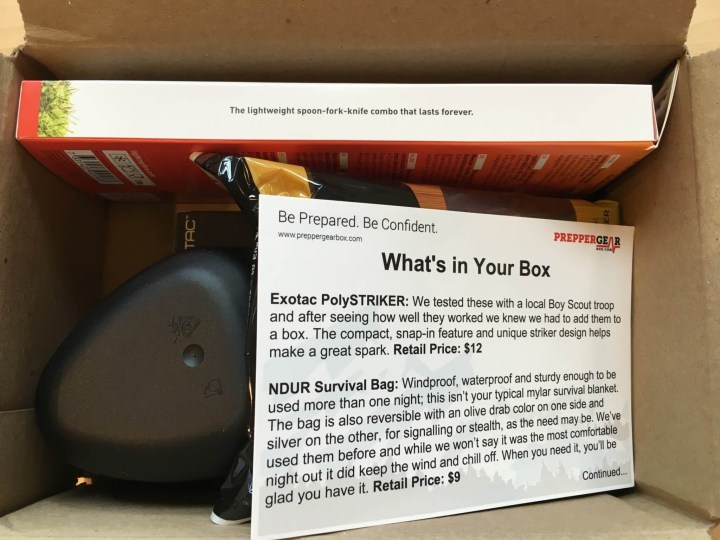 Prepper Gear Box is a subscription box that delivers, on average, 2-3 items of practical survival gear plus an information card to help you learn and practice new survival-related skills each month. Prepper Gear Box wants its subscribers to be prepared for any situation or emergency that may arise. As such, it's an ideal subscription for outdoor enthusiasts, hunters, hikers, campers, backpackers and survivalists. As a company, they try not to waste money on fancy packaging so that your money goes as far as it can into what matters most: gear and information.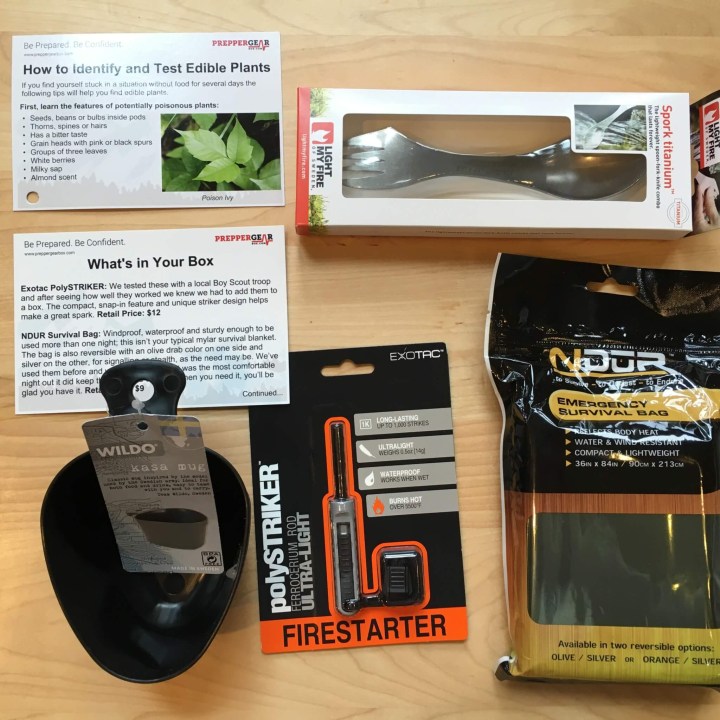 This month's box contained a fire starter, emergency sleep sack, titanium spork, mug and information about wild edibles.
I love how the curators include notes as to the importance of each item in the box and why the item was included in this month's shipment.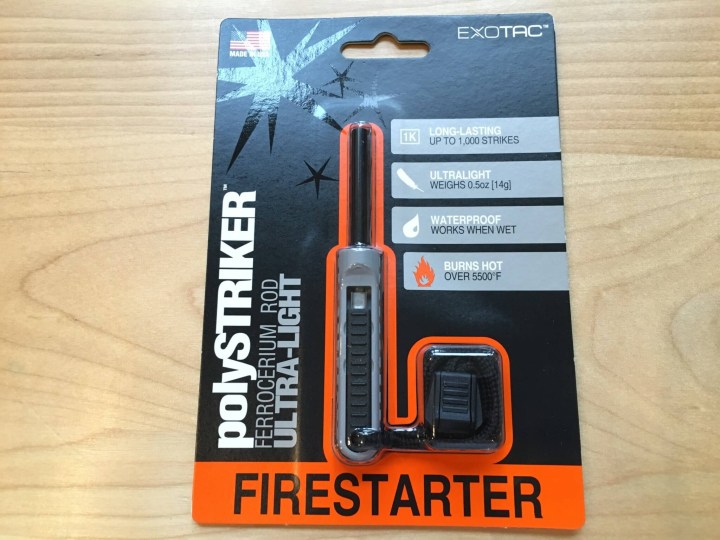 Exotac's Polystriker Fire Starter ($11.95) is a 0.5 oz firestarter that works even when wet. The two components arrive affixed to a lanyard so you won't lose track of them.
NDUR's Emergency Survival Bag ($8.95) is shaped like a sleeping bag and is made from a thin, crinkly material that is water and wind resistant. I like how the olive green color blends in with ground cover while the silver reflects heat inwards. Alternatively, though, I like how you can turn it inside out to signal others in an emergency. This work horse measures 36″ x 84″.
I'm thrilled to receive Light My Fire's Titanium Spork ($9.94)! I have one already, but was hoping to receive a second one in a subscription box, and I did! This light (.705 oz) utensil is virtually indestructible. As an added bonus, it's also dishwasher safe.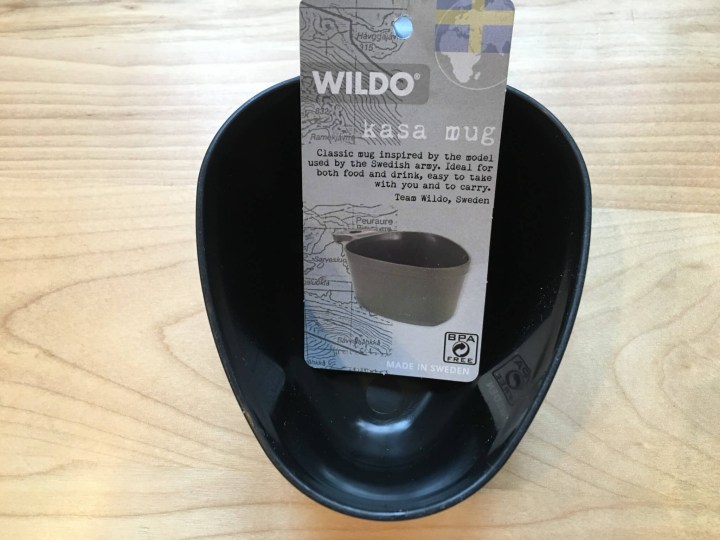 Wildo's Kasa Mug ($7.80) has a shape that is sure to be useful wherever your adventures take you. Ideal for either food or beverages, this mug weighs in at just 1.7 oz. It's BPA free, microwavable and dishwasher safe, so you may just find yourself using it when you're back at home as well.
I really appreciated this month's survival tips! I've known for some time that I need to learn more about wild edibles, but I haven't known where to start. Until now, I've been sticking to wood sorrel, mesquite and greenbriar.  As always, thanks for the insights, Prepper Gear Box!
Like always, this month's Prepper Gear Box included helpful tips and a number pieces of cool gear at a value that's significantly higher than the cost of the box. I look forward to receiving this box each month, and I can't wait to see what they send out next month!
What do you think of this month's Prepper Gear Box? Save 10% on your first box with coupon code CRATE10
Visit Prepper Gear Box to subscribe or find out more!
The Subscription
:
Prepper Gear Box
The Description
: A new monthly subscription box service for those who like survival gear and
education.Every
Prepper Gear Box contains 2-3 (or one very cool) carefully selected, high quality survival gear and preparedness items. Plus each box will have helpful tips, instructions and challenges to grow your survival skills and confidence in any situation.
The Price
: $25.00 per month