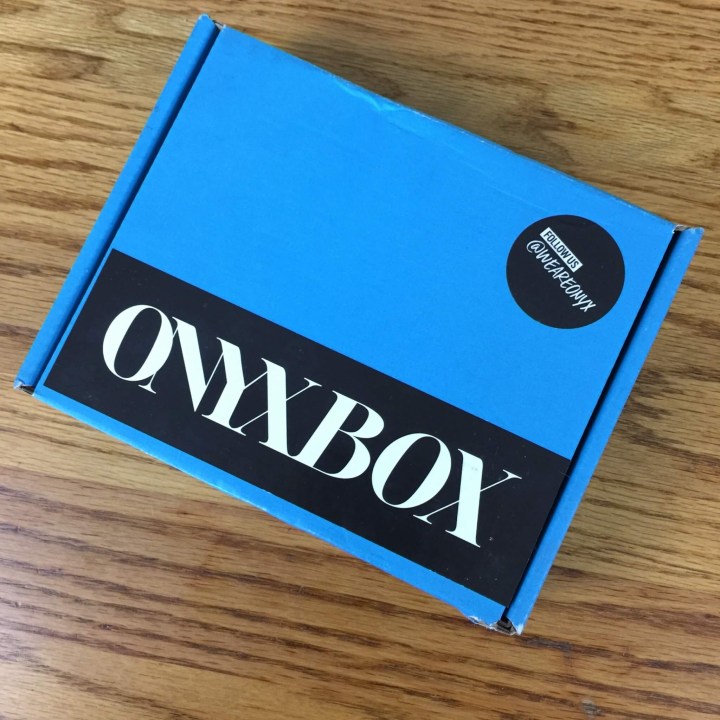 OnyxBox from We Are Onyx delivers 5 deluxe-size or full size hair, skin, make up and lifestyle products curated for Women of Color from high-end brands from around the world for only $25 a month.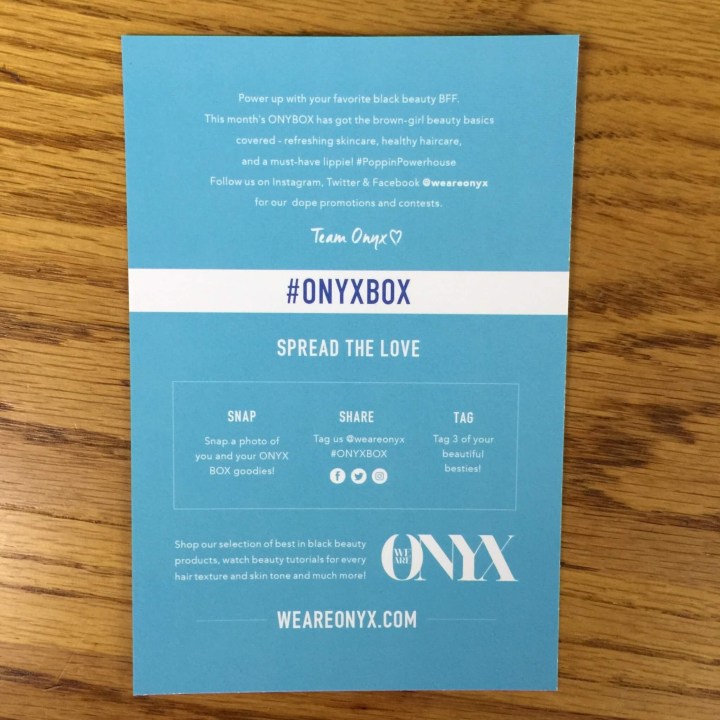 The card included tells a little about the theme of the box as well as how to connect via social media. This months box features beauty basics.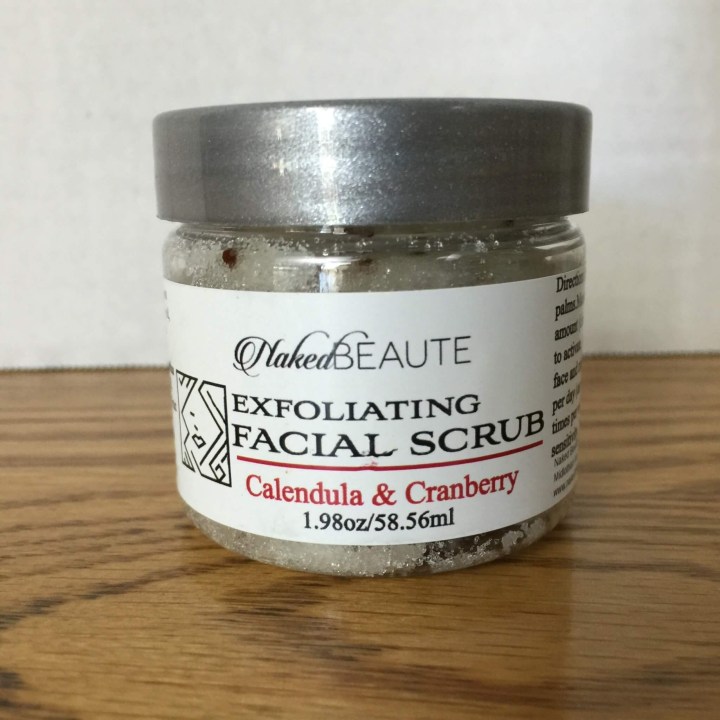 Naked Beaute Exfoliating Facial Scrub retails for $10 for the 1.98 oz size. The Calendula and Cranberry sent is fresh and clean. The directions say to dampen hands but I had to add more water in order to activate the scrub, however, it was well worth it. This facial scrub removed dead skin and left my face feeling clean and rejuvenated. I liked how the scent woke me up a bit so I would tend to use it in the morning. It does say you can use it once a day but that was a bit harsh for my liking, I'm thinking more like twice a week in addition to a cleansing mask.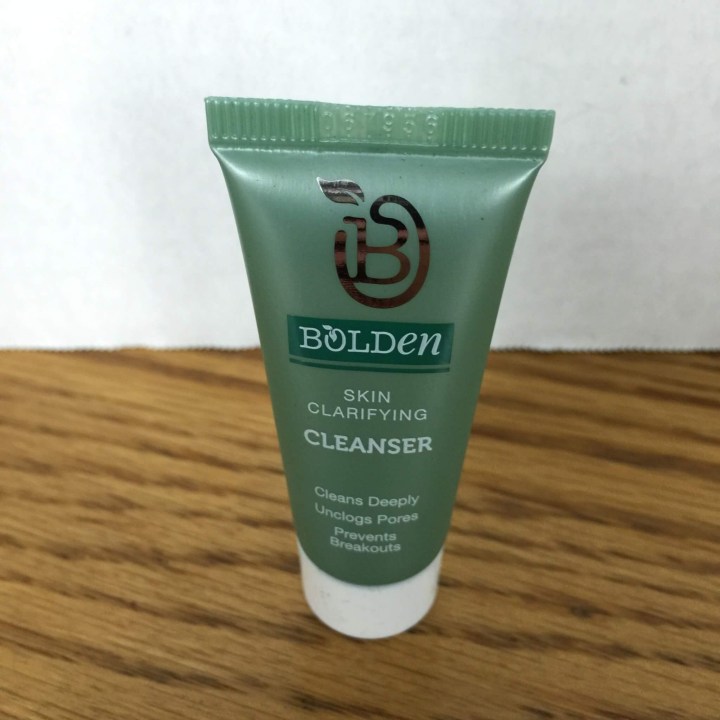 Bolden Skin clarifying cleanser is only available for pre-order for $16.50 for the 6.7 oz bottle. We are Onyxbox had the right idea in introducing this sample sized new product. This cleanser is the lightest most gentle product I have ever used on my face. I have already pre-ordered the entire line. I love how clean it made my face feel without the over drying or skin tightening.    I also love that in the past few days I have been using it I have noticed a reduction in the amount of breakouts, I"m almost 36 and still have a battle with acne. Now I like the scent but cannot convince my husband to try it because of the floral smell.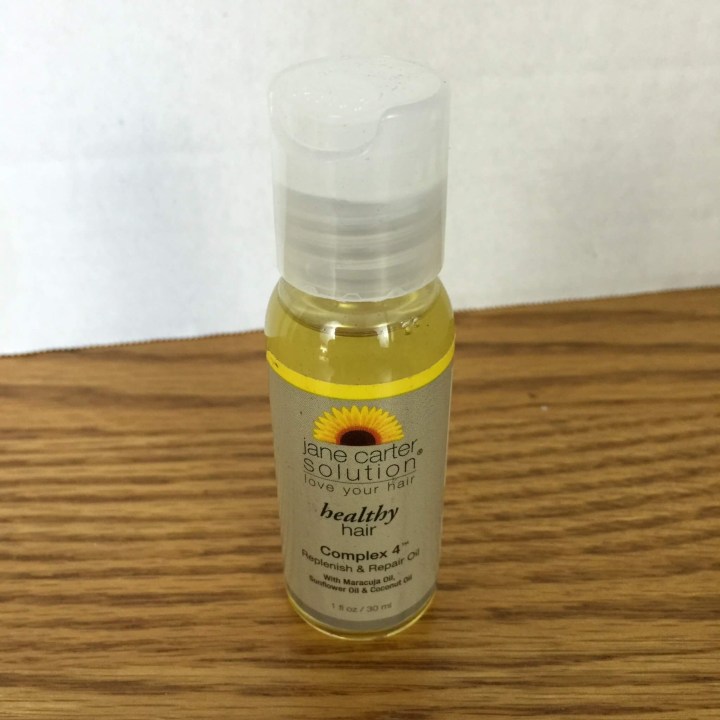 Jane Carter Solution Complex 4 Replenish And Repair Oil is great. I used a few drops on my damp hair then added my normal style product and it helped my hair stay shinny and bouncy all day.    What I really like about this product is that it made my hair feel cleaner after shampooing because it felt like the products don't stick as much to my hair when using an oil.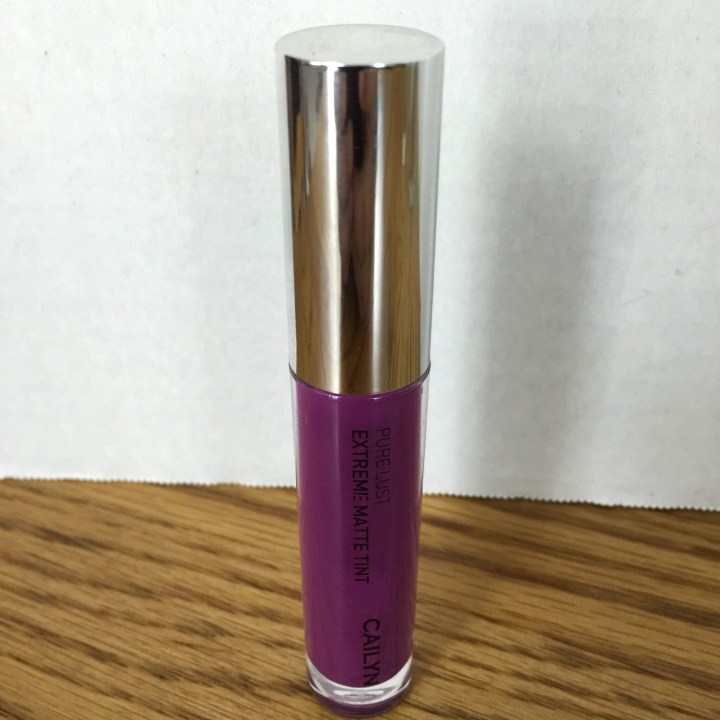 Cailyn Pure Lust Extreme Matte Lip Tint retails for $19. They boast high voltage color and water proof product.   This lip gloss is so high voltage in color I cannot bear to wear it as it reminds me of Halloween make-up.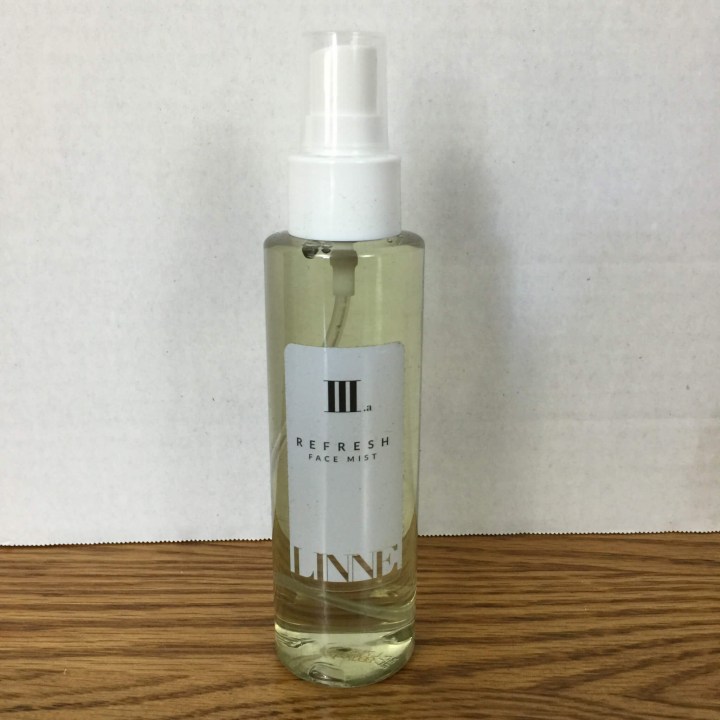 Linne Refresh Face Mist retails for $36 and from what I can tell is worth every penny. There are multiple ways to use this spray on a freshly cleaned face, to set make up or as a pick me up after the gym and each way is great. This organic spray is light and has no real scent but it refreshes and cools at the same time. I will be moving this into my purse for daily use.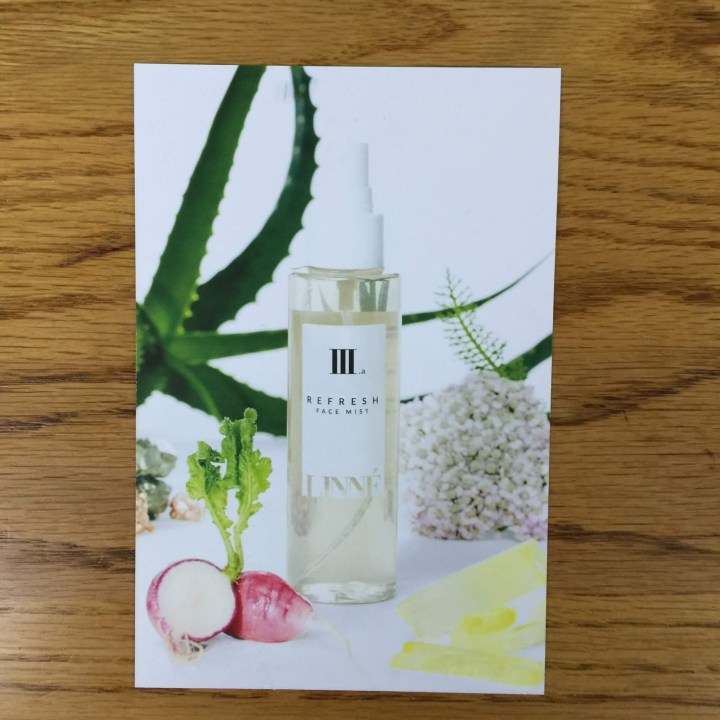 The included card runs down all the ingredients in the Refresh Mist and gives a nice discount code for the Linne website.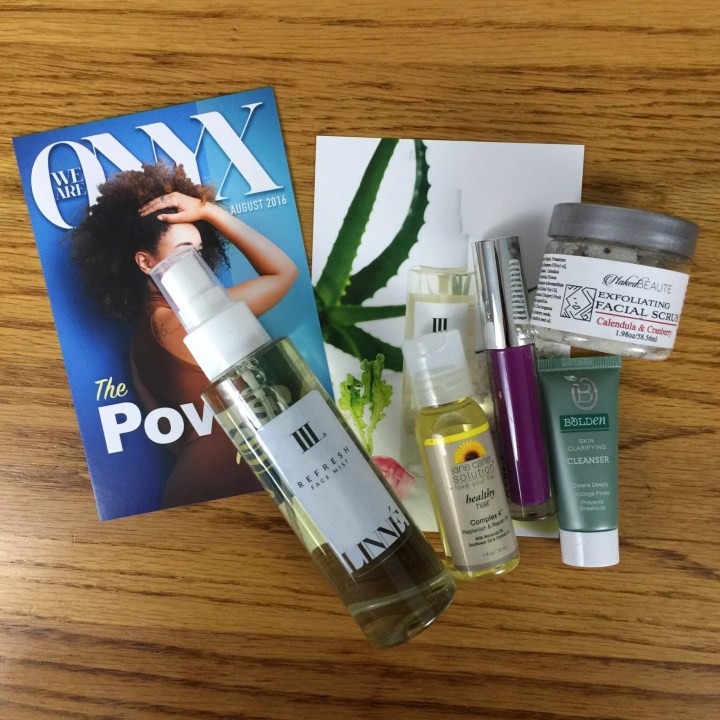 With the exception of the lip gloss I liked every product brought to me this month. I was able to use and find a wonderful new facial line as well as try the face mist that I never wanted to try before. As always I'm impressed with the quality of products that We are Onyx Box brings to me each month. The bar is set very high for this subscription and without fail it is met.
What did you think of Onyx Box this month?
Visit Onyx Box to subscribe or find out more!
The Subscription
:
Onyx Box
The Description
: For African American hair of all types and skin tones. Receive 5 deluxe-size or full size hair, skin, makeup and lifestyle products from our favorite high-end brands from around the world.
The Price
: $25.00 per month