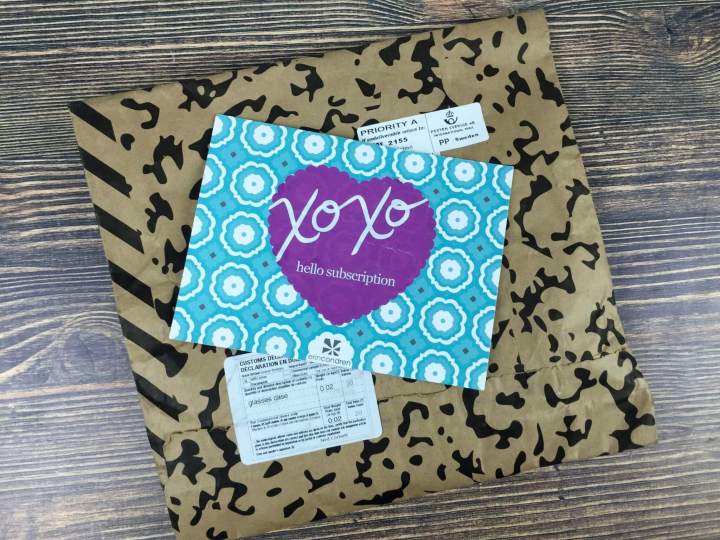 Not Another Bill is a subscription box that brings you surprise gifts every month. For only £24 per month to UK subscribers, £28 per month to European subscribers, and £32 per month to International subscribers, you'll get a surprise present and a personalized letter about the item.
Not Another Bill's motto is to make anyone's letterboxes a more magical place and this envelope definitely brings it.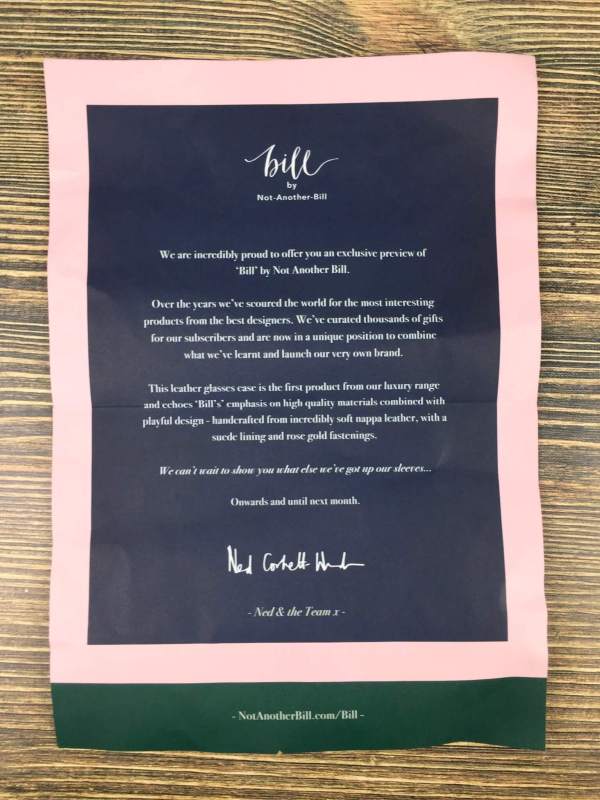 A welcome note from the team behind Not Another Bill.  The letter describes the philosophy behind the subscription:  combining high-quality materials with imaginative design.  This month's item is the very first product branded under Not-Another-Bill's new luxury line, "Bill."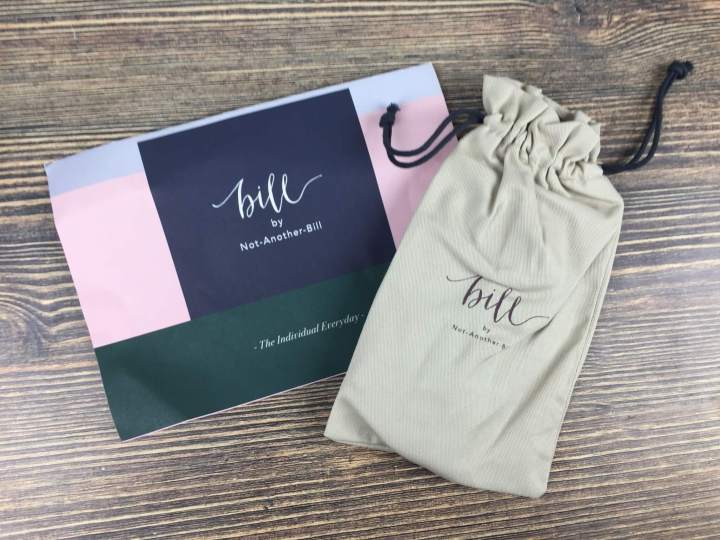 Not Another Bill also introduces different artists every month, and picks your present according to your style profile.
We signed up for this subscription using the above preferences.  We were hoping for a nice decorative piece for the office or kitchen, as we working through a decor refresh and need some new accent pieces.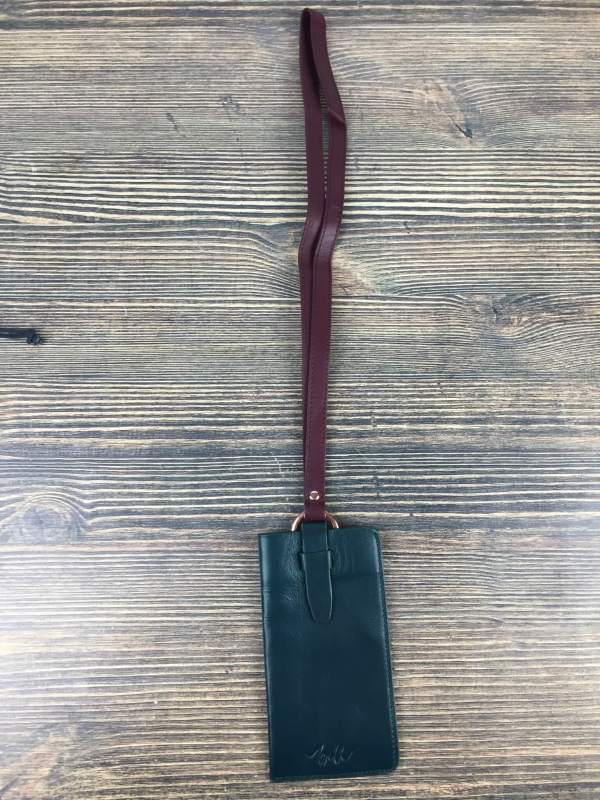 For the month of August, the featured a preview from 'Bill' by Not Another Bill.  I think the excitement of the brand launch may have taken precedence over our preferences this month. Not sure how this is a "couples" item – as it can clearly only be used by one person (we also don't see this as being a particularly masculine or even unisex item).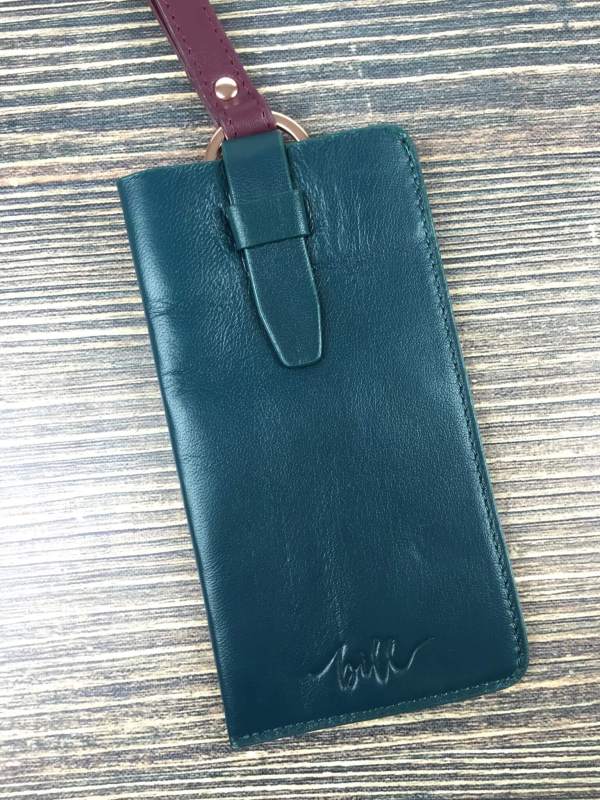 Bill Leather Glasses Case:  This case is anything but plain.  It is constructed of beautiful napa leather and combines mahogany and teal leather with rose gold hardware.  It's handsome, but not in an understated way.  This is the ultimate accessory for an Anaheim Ducks fan!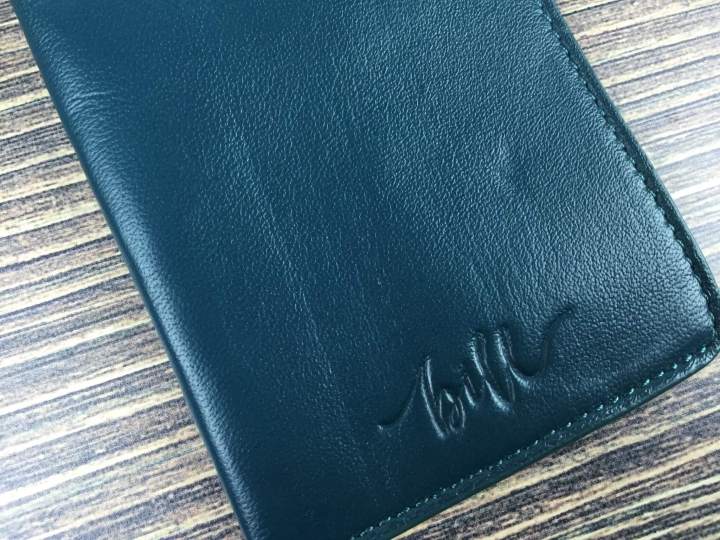 It bears the "Bill" logo at the base of the pouch.
My favorite feature is the belt loop on the back.  The lanyard is a cool concept, but I also like having the option of keeping my glasses meekly at my hip. We think the strap should have been wrapped in tissue to avoid marking up the leather.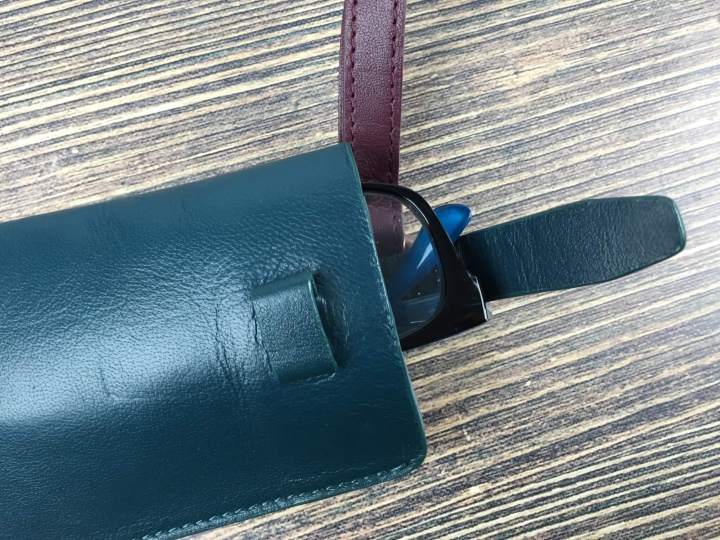 A strap closes the case securely, keeping your glasses safely inside.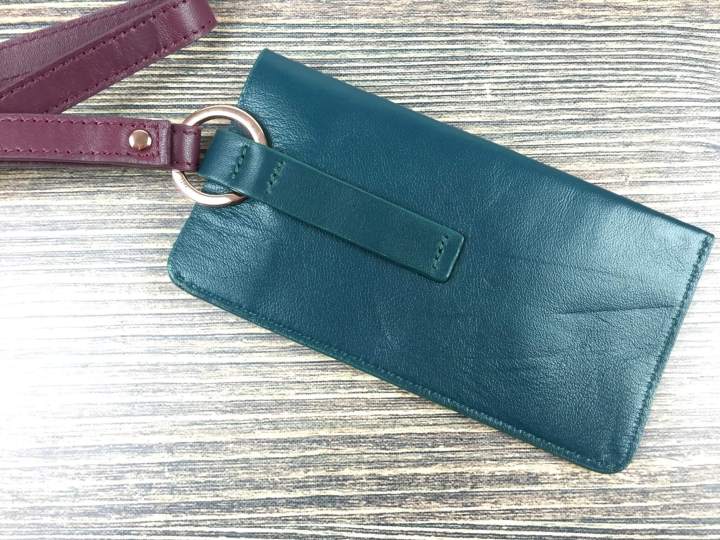 You can tell by the emboss that the wallet was constructed exclusively for this subscription. It's not terribly masculine, especially with the rose gold accent – and it's not terribly useful either. Neither Brandy nor I could think of a situation except for a roller coaster where we'd want to carry a leather pouch around our necks to hold our glasses, and swiftly added the piece, despite the clearly beautiful craftsmanship, to the get-rid-of-this pile. This is our second month of this subscription and we haven't received anything that matches our preferences, which appear to be useless.
We've been in contact with Not Another Bill, who insists they've received excellent feedback about this glasses case, but we both think the concept was off – they offered to exchange it for us.
What do you think of Not Another Bill?
You can save £10 on anything £30+ at their shop, including 3+ month subscriptions with this link – but it won't apply to just one month.
Visit Not Another Bill to subscribe or find out more!
The Subscription
:
Not Another Bill
The Description
: Each month you will receive a carefully curated & beautifully wrapped surprise present in the post. As well as making your letterbox a more magical place, our aim is to introduce subscribers to exclusive items from great artists, designers and brands. From our boxes, ribbons and beautiful tissue paper to the personalised letter explaining about the present, we really consider how the whole experience looks and feels.
The Price
: Only £24 per month (free shipping) to UK subscribers, £28 per month (free shipping) to European subscribers, and £32 per month (free shipping) to International subscribers.