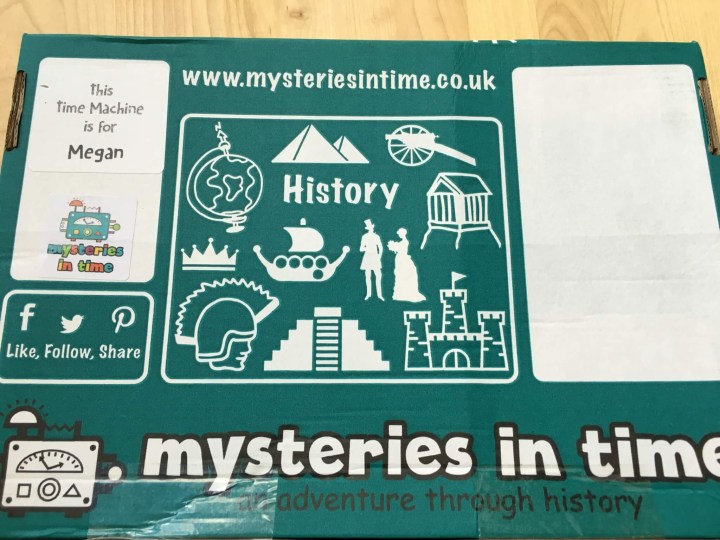 Mysteries in Time is a monthly subscription that delivers "an adventure through history" to 7-11 year old children. Each month, children will receive an adventure story that follows Max and Katie as they use their time machine to help insert themselves in history, making discoveries that have perplexed experts for generations. In addition, each time machine box will contain relevant historical information, a craft, stickers and a number of extras, each designed to bring history to life.
Mysteries in Time offers two subscription boxes – the Classic Box and the Bumper Box. The Classic Box costs £7.95 per month, and ships for £0.95 to the UK, £1.95 to EU, and £2.95 to other countries. On the other hand, the Bumper Box, costs £12.95 each month and ships for £2.95 to  the UK, £3.95 to the EU and £5.95 anywhere else.
This is a review of the Mysteries in Time Bumper Box.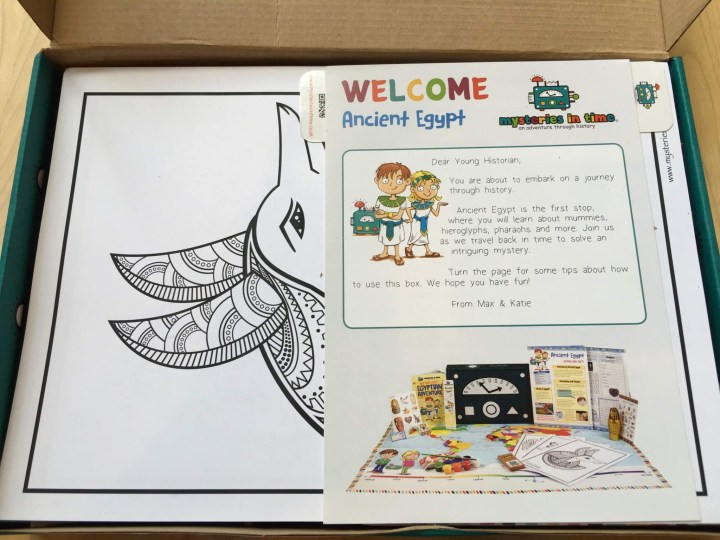 The first box, Ancient Egypt, will also include a world map and time line.
As soon as I opened his first box, my son thought it looked like a lot of fun. He couldn't wait to explore its contents!
Each box contains a content map that includes suggestions for how to approach the box. There's a lot of overlap in the contents, though, so don't feel bad if you or your child want to approach the activities in a different order. That's fine!
My son and I started by reading through the enclosed booklet, "Ancient Egypt: History and Facts." This booklet contains tons of helpful, illuminating information. It's both thorough and succinct. My son and I loved learning all about cartouches, canopic jars, Egyptian gods and goddesses and pharoahs. The quality of the text, layout and topics covered were all excellent.
The back of the booklet contains a number of activities for children to complete. While some of the activities reinforced what children learned in the booklet, other activities were included more for fun. My four year old enjoyed them all! I did have to scaffold the anagrams for him, though (I solved the anagrams, and he copied the words down).
After getting a good grip on the historical background, my son was excited to delve into the enclosed chapter book! He liked the inclusion of the two book marks.
Max and Katie's Egyptian Adventure is the story of two ordinary kids who embark on an adventure through time to discover the answers to two important questions: why did Pharaoh Nefarkamor's tomb contain no treasure, and what happened to his daughter after Pharaoah Nefarkamor died? This excellent book was mysterious, gripping and entertaining. My son loved it! He sat captivated as I read all 46 pages to him.
Finally, my son was ready to go on his own adventure!
He affixed his Ancient Egypt sticker on his timeline so that his time machine would know where to send him.
He placed his scarab beetle sticker on his shorts so that all of the words he wanted to say would come out in fluent Egyptian.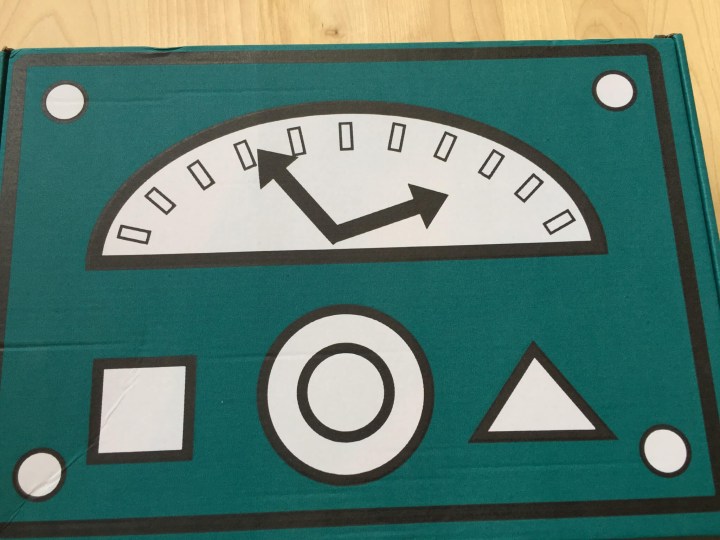 He set his time machine up and was transported immediately to Ancient Egypt.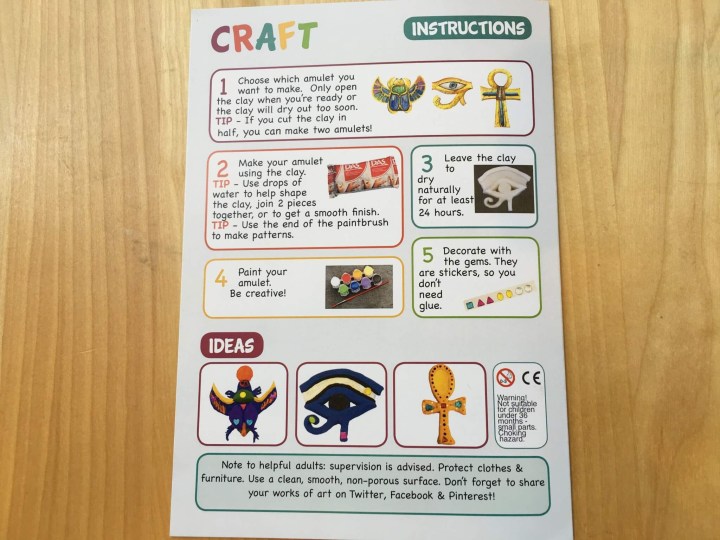 To fit in, he decided to make an amulet.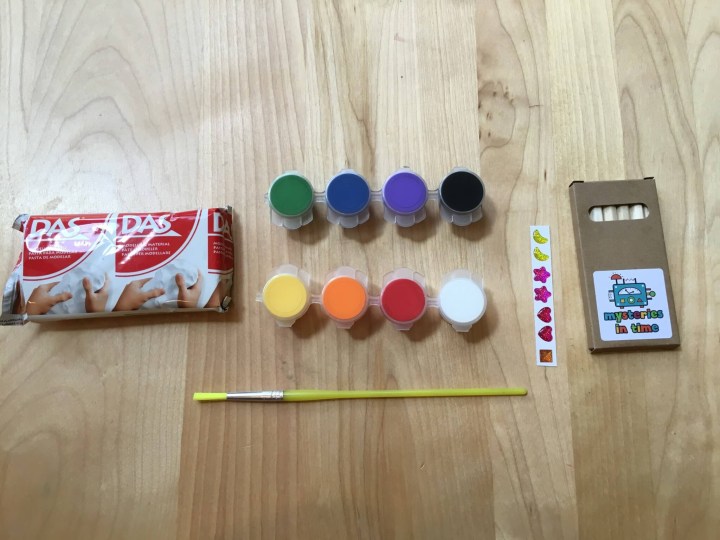 Using the enclosed supplies and a little help from me, my son made a scarab amulet.
He looks forward to the protection afforded by Khepri that his amulet will bring him.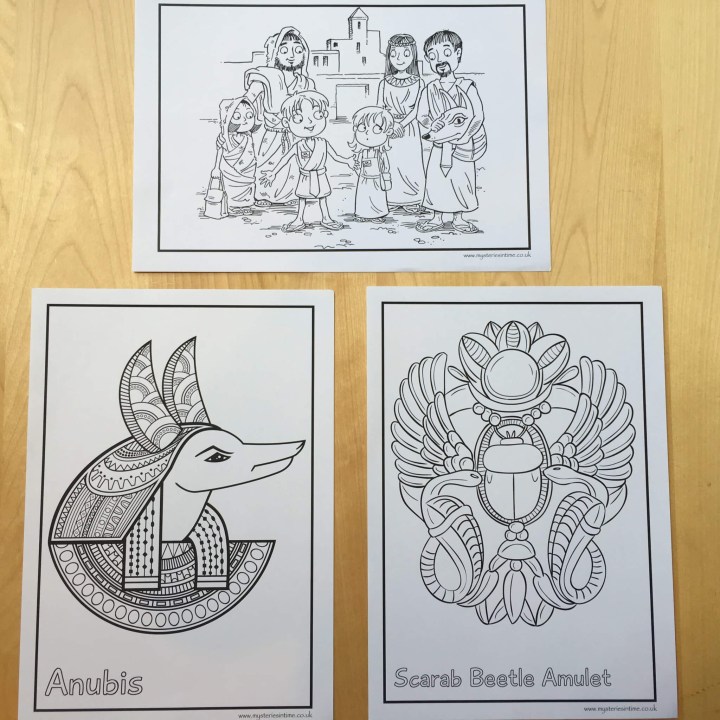 Next, he got to work coloring multiple scenes he saw on his travels.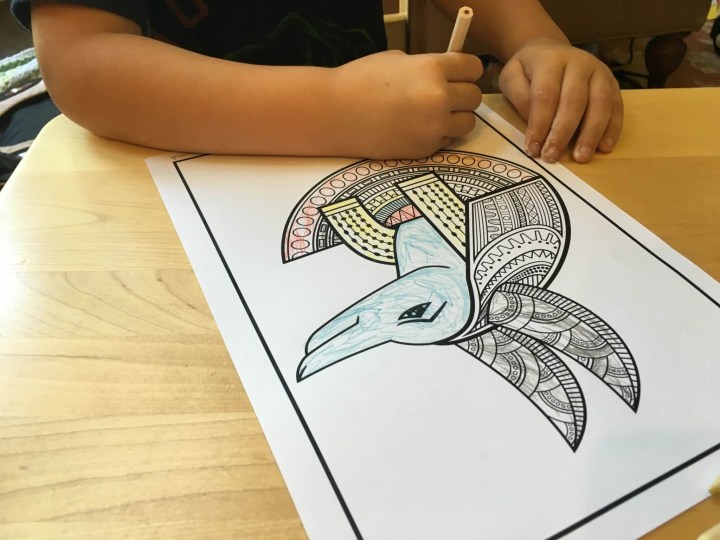 He was especially excited about his depiction of Anubis. Like Max, my son spent much time with a priest dressed as Anubis on his adventure to Ancient Egypt.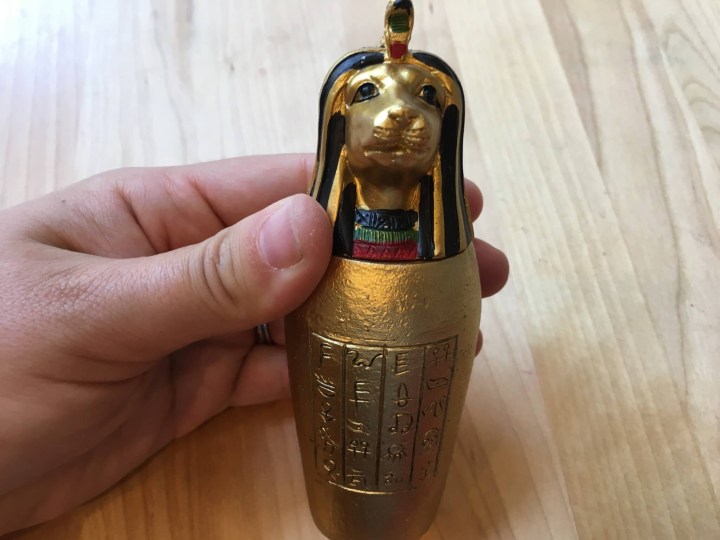 Unlike Max, though, my son stuck around to see organs being placed in canopic jars. He was delighted to get one as a souvenir from his adventure!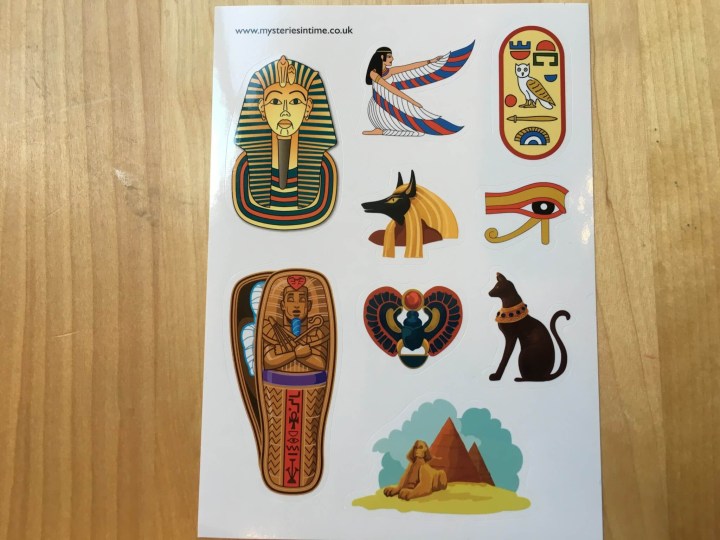 Likewise, he was thrilled to receive these sticker souvenirs from his adventure back in time!
My son absolutely loved Mysteries in Time! Although clearly intended for 7-11 year olds, my four year old got a lot out of this box! All of the components in this box are well thought out and executed. This helps kids and grown ups alike become immersed in the story, which in turn helps them to internalize all of the historical facts presented. This box is excellent!
Have you tried Mysteries in Time? What is your favorite box theme? Save 20% off the cost of the first box! Use coupon code OFFER20.
Visit Mysteries in Time to subscribe or find out more!
The Subscription
:
Mysteries in Time
The Description
: Mysteries in Time is a monthly educational subscription box for children, designed to bring history to life for 7-11 year olds. Each month, subscribers receive a time machine postal box packed with high-quality, fun, educational activities for children, all linked to a different period in history. Only £12.95 per month!
The Price
: $16 per month