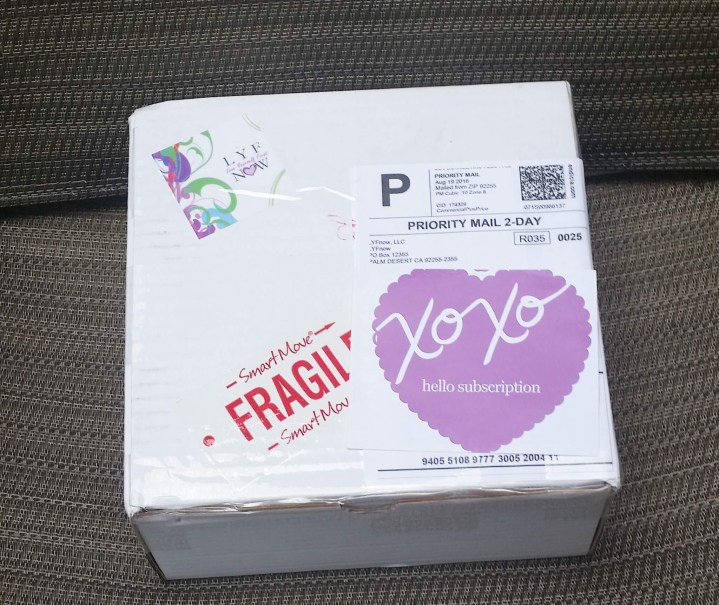 LYFnow (Love Yourself First now) is a monthly subscription box aimed at young women (14+), providing a "fun and inspiring monthly reminder to love yourself first."  Each box will contain 4-6 fun, exciting, and functional items that will "inspire and guide young women to be the best they can" by loving themselves first.  The subscription cost is $29/month, with discounts for prepaying for multiple months.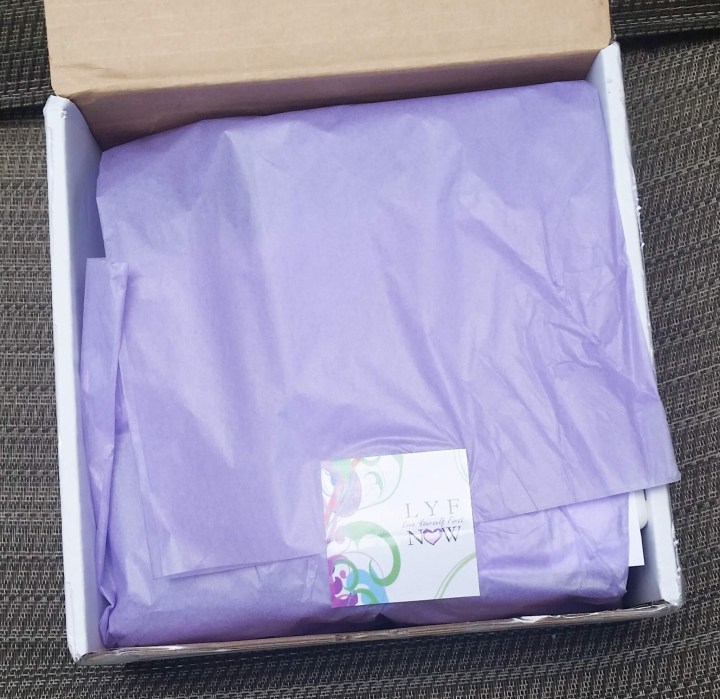 As always, I reviewed this box with the help of my teen and tween daughters (aged 11 and 14).   Opening up the box, we find pretty lavender tissue paper.  Let's see what's inside!
This month's theme is "Beyond the Sea" – and the card that comes with it explains that you should look deeper into situations and people you encounter and take the time to "sea" more.  I really like the messages that LYFnow conveys with the boxes.  This message, as well as the company's overall theme of boosting self-esteem, is appropriate not just for my older daughter, who is in the age range suggested by the site (14+), but also for my younger, tween daughter.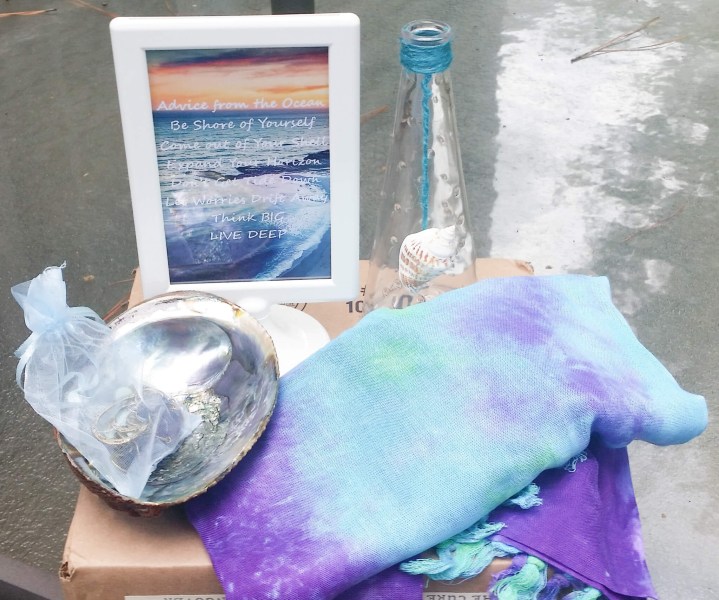 Here's a look at everything in this month's box!  (And now we see why this month's box was heavy and labeled "fragile"!)
Each month includes a card that explains the theme and talks about the various items included in the box.  In addition to the retail value of the items, the card also explains some suggestions for using the various things.

Multi-color Tapestry ($19):  Look at this gorgeous swath of fabric, dyed in beautiful sea-related colors.  So pretty.  It's lightweight with nice fringed edges and the colors are so pretty.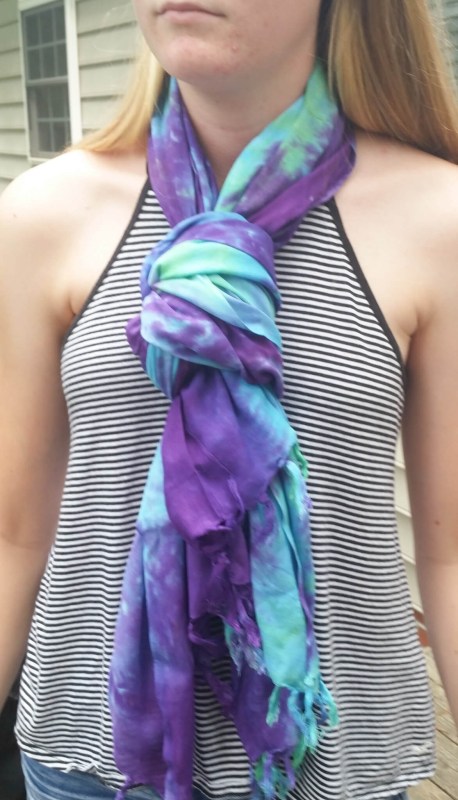 Although the card suggested using it as a blanket, wall hanging, or sarong, here is my daughter modeling it as a scarf.  You can see how beautiful all the colors are this way.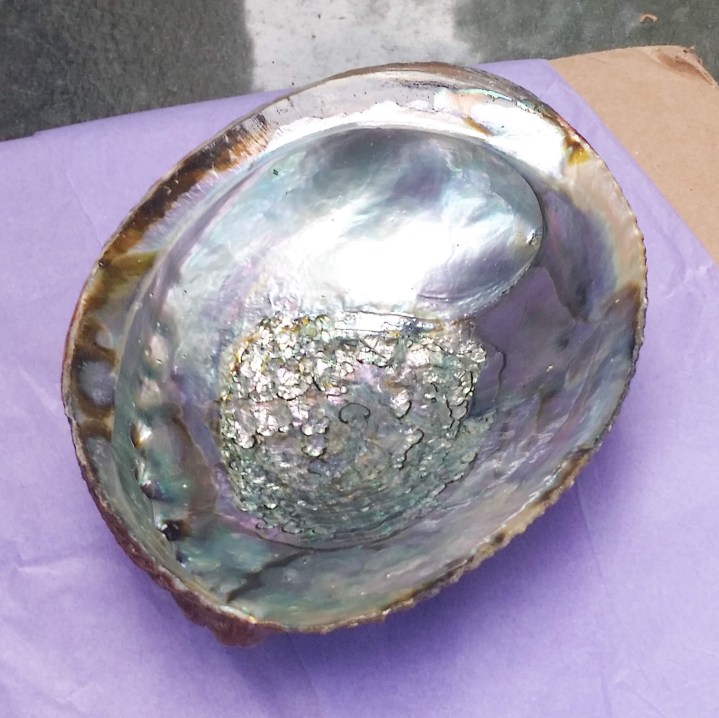 Abalone Shell ($14):  This shell is such a fun and unexpected item.  It is big (probably 5-6 inches across) and deep enough to use as a trinket holder.  Plus the iridescent interior is so pretty.  My daughters loved this a lot and it is now holding hair ties in their bathroom.  So perfect for the theme too!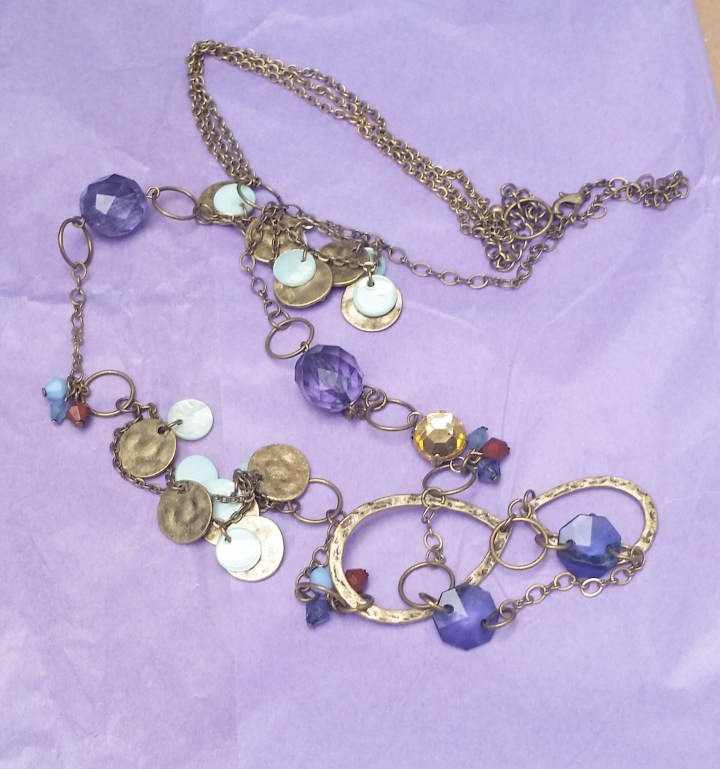 Ocean-inspired Jeweled Necklace ($15):  This necklace is so pretty – and even before we read the theme card, we thought it looked like "under the seas" treasures – gold coins, jewels, and the like.
It's a great long length and very interesting to look at.  So pretty and perfect for the theme!
Frame & Custom Print ($3):  This is a little white plastic frame on a stand.  Inside the frame is a great sea-themed print with a super message for teens and tweens.  Even after the girls get tired of the print, the frame is cute and reusable.  So fun!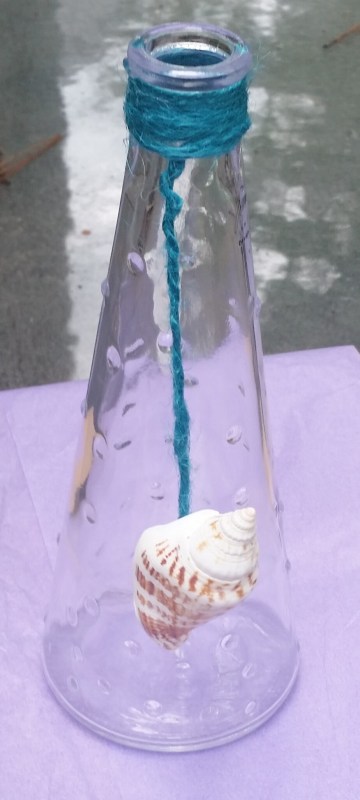 Custom Sea Shell Vase ($5):  Last but not least, a pretty little vase, adorned with a sea shell on a string.  Again, spot on for this month's theme and something my daughters really liked.
My daughters and I both really like the LYFnow (Love Yourself First) boxes.  The messages are perfect for teens and tweens, plus they are presented in positive, but not "preachy" ways…much more likely to get through to kids that way!  Additionally, the products are "grown up" enough to appeal to teens (and tweens), but are still age appropriate and fun.  And from my perspective, the items are practical too.  Fun, useful, theme-related, and perfect for teens and tweens – LYFnow boxes are great!
Visit LYFnow to subscribe or find out more! Save 20% on your first box! Use coupon code HELLOLYF.
The Subscription
:
LYFnow
The Description
: This fun and exciting box is filled with functional products like jewelry, makeup and inspiration to LOVE YOURSELF FIRST-now. This box will equip you with the tools that will remind you how AMAZING you really are within on a daily basis and for a life time.
The Price
: $29.00 per month