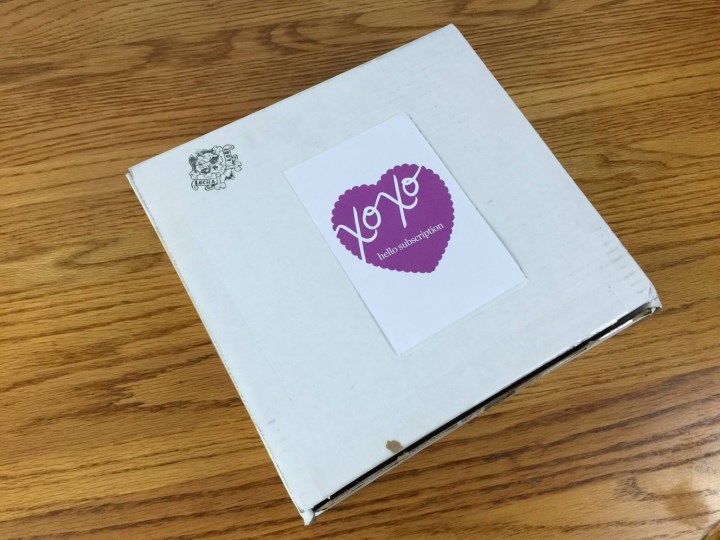 Lucha Loot is a monthly subscription box devoted to all things Lucha Libre! Lucha Loot is committed to officially licensed 100% items with lucha libre collectibles including DVDs, magazines, posters, art and more, plus lucha masks, all with royalties paid to or purchased directly from luchadores.
T-shirt, autographs, DVD and more.  There is a lot of loot packed into this treasure box.  There are two sizes of Lucha Loot – the Lucha Loot Standard Chest ($19.95 + $8 shipping), and the Lucha Loot Deluxe Booty Chest ($29.95 + $8 shipping). I subscribed to the Deluxe Booty chest!  I think this month was a little late due to being the "Comic Con" box.  San Diego Comic Con was toward the end of July so I can understand not being able to get all these incredible items in that short amount of time.
Rudo T-Shirt.  This is a great mash-up t-shirt.  The "Rudo" portion is in the same font as the 1980s cartoon favorite, "G.I. Joe."  The big logo is just like G.I. Joe's biggest enemy, Cobra!  The clever thing is, the cobra is mixed with the Masked Republic logo.  I'm looking forward to wearing this very cool looking t-shirt!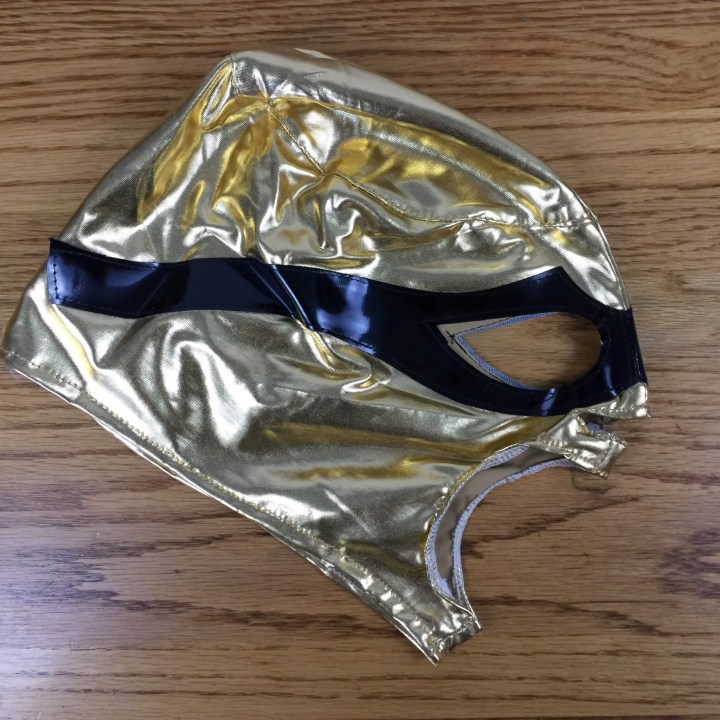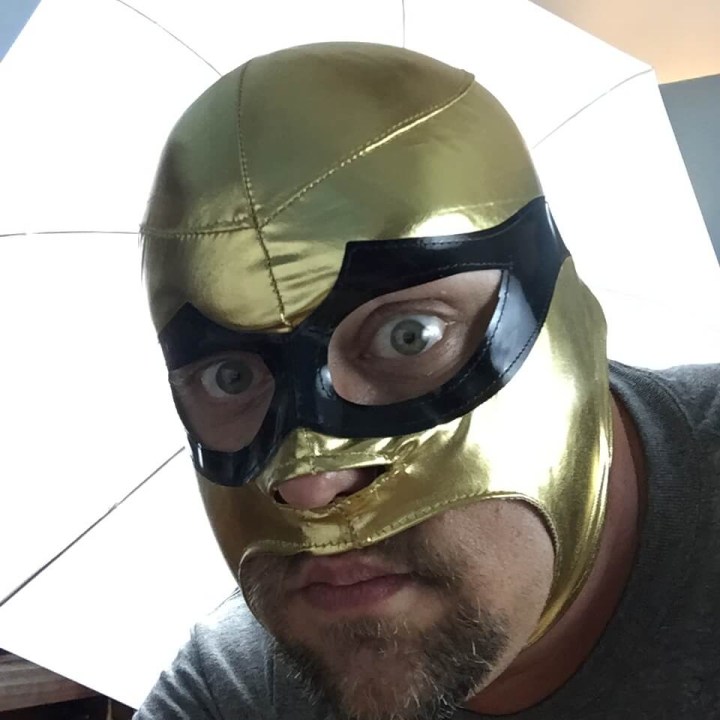 Solitario Mask.  This mask looks amazing and wears well.  The mask uses a zipper as opposed to being tied in back.  Black and gold make for an incredible looking mask to go with the ever-growing collection.


Best of the Deathmatch Volume 1.  This is not for the squeamish.  Hardcore Lucha Libre!  This is a super wrestling show full of some of the greatest luchadores in the world.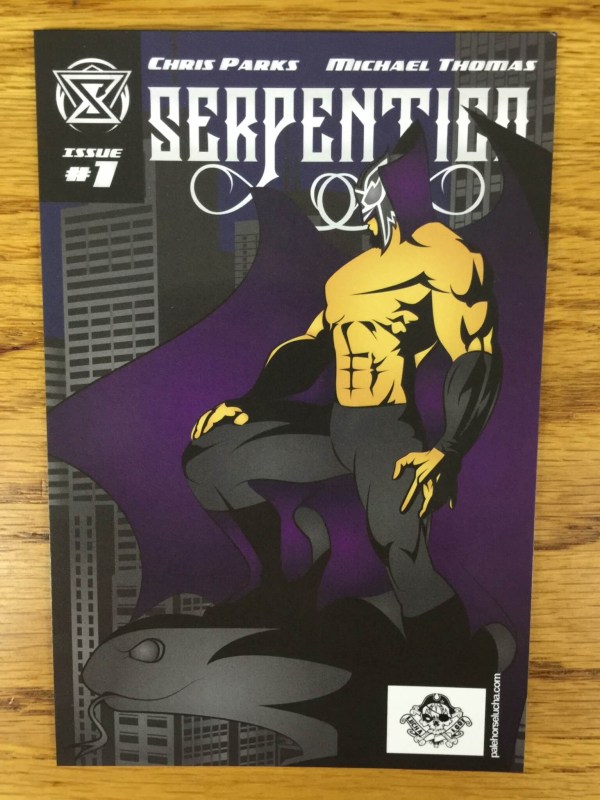 Serpentico Postcard.  A postcard from the folks at Pale Horse Lucha.  Be sure to follow @ElLuchaNerd on Twitter to find out more about this comic book.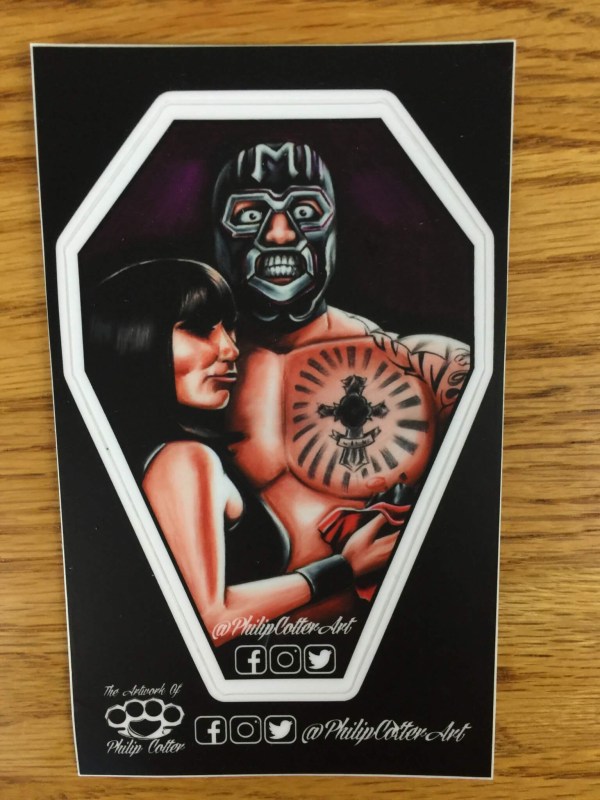 Mil Muertes & Catrina Sticker.  Two of the most dangerous people from Lucha Underground on a very cool sticker.  The artwork is by Phillip Cotter.
Rudo Can't Fail magazine.  Issue #9 has tons of news and photos from the world of Lucha Libre.  I enjoy receiving this magazine each month with Lucha Loot.  I just wish I was able to get my hands on issue #1.

Konnan. Autographed 8×10 photo.  Lucha Loot is amazing with the way they include autographed items from some of the greatest in lucha libre today.  Konnan has been around for a long time and really hit the mainstream back in his WCW days as a member of the nWo Wolf Pack and as a Filthy Animal.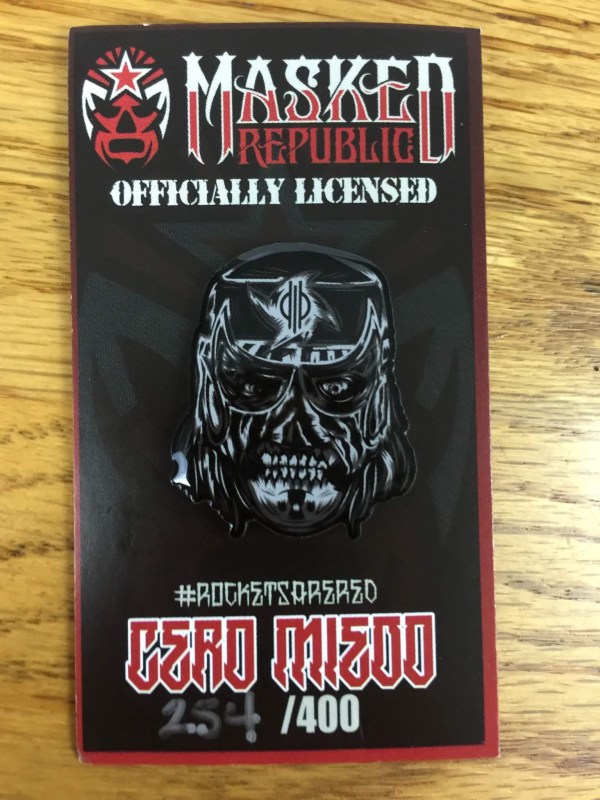 Pentagon Jr. "Ciero Miero" Limited Edition Collectors Pin.  These are numbered through 400 with art by Rockets Are Red.  This is a remarkable looking pin and features one of my favorite luchadores today!!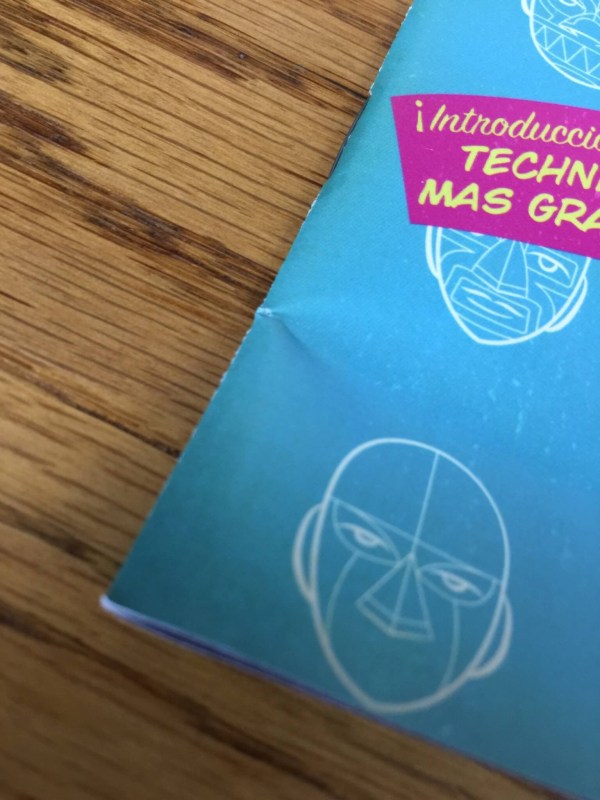 La Mano del Destino #1.  This is a comic book by J. Gonzo.  I've actually had the opportunity to talk to J. Gonzo at comic cons and comic book shop appearances.  This guy loves wrestling!!!  Unfortunately it appears Lucha Loot doesn't love comic books.  This book is in terrible condition as it doesn't fit in their one and only sized box.
Lucha Loot Description List.  A nice and concise list of everything packed inside this extraordinary subscription box.  I look forward to seeing what's in these boxes every month!
This is easily one of my favorite subscription boxes.  There is a nice variety of items which is something I definitely love about this box.  I'm looking forward to seeing what Lucha Loot has in store for the upcoming months!
Visit LuchaLoot to subscribe or find out more! Save 10% on your first box! Use coupon code TRYLL.
The Subscription
:
LuchaLoot
The Description
: Lucha Loot is the first monthly subscription lucha libre themed "blind box." Every month we curate a new box full of lucha libre related treasures – guaranteed to include an adult "commercial" mask, t-shirt and the latest issue of Rudo Can't Fail, a new English language lucha libre zine – PLUS bonus goodies, many exclusive to Lucha Loot.
The Price
: $19.95 per month