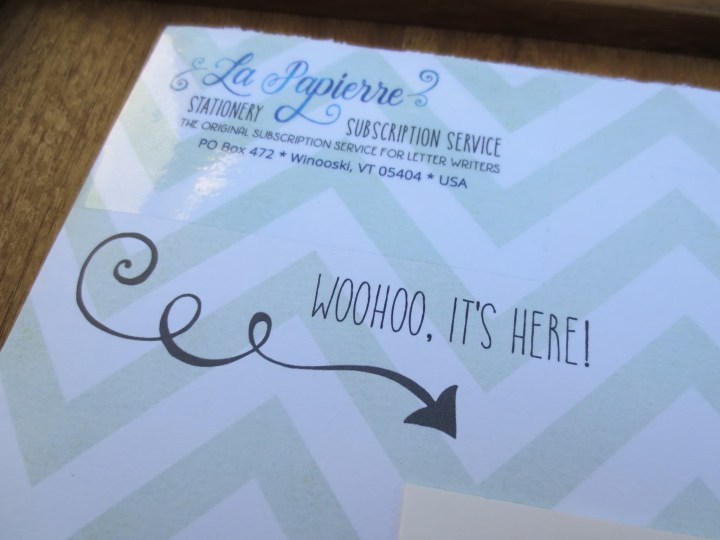 La Papierre is a Stationery Subscription Service for letter writers. Each month, you receive 6 brand new design to keep you inspired to write all month long! For $6 per month, you'll receive 12 sheets (6 designs x 2 sheets) and the shipping is free for USA and Canada! You have the option to receive 24 sheets (6 designs x 4 sheets) or 48 sheets (6 designs x 8 sheets) for $10 and $18 per month. If you want matching envelopes, you can add them for $6 a month. You can also choose what kind of style you prefer when you subscribe (I like surprises!)
The back of the envelope is pretty!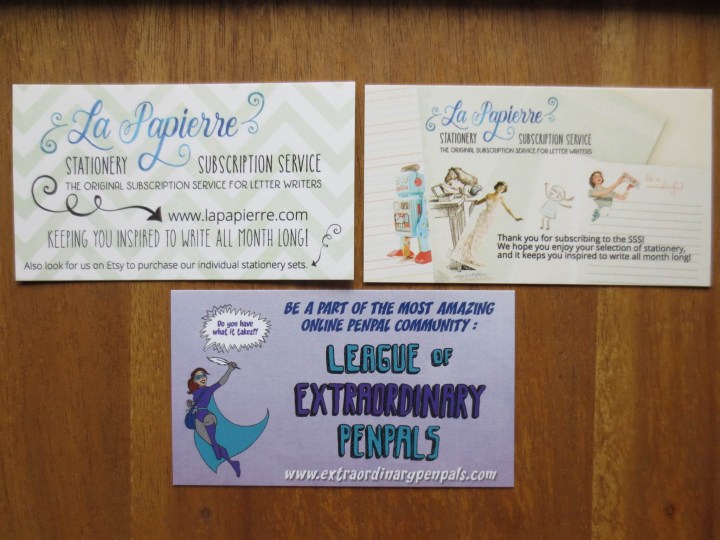 The ladies running LaPapierre also run the League of Extraordinary Penpals, a community for people who likes to write letters. Not emails, letters!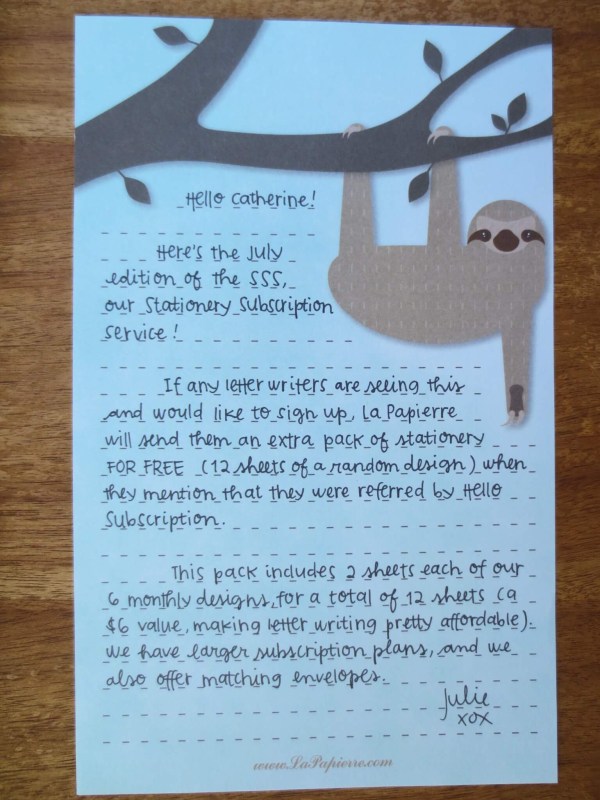 A Sloth welcomes us to the stationery subscription service! So adorable! There's also a coupon for Hello Subscription readers. When you sign up, just mention you've been referred by Hello Subscription and they will send you a bonus : 12 sheets of random design for free!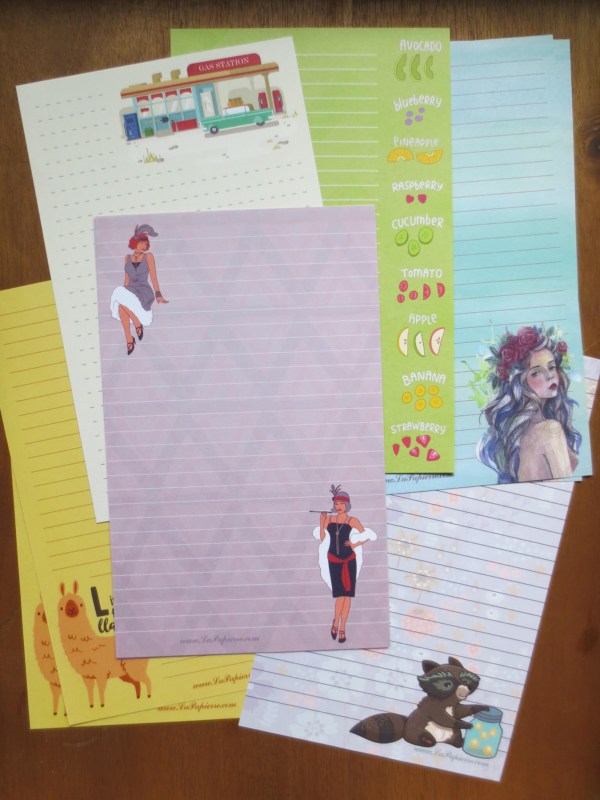 Here's all the design for this month's package! They are all lined and one-sided. The back is blank.
A mermaid on turquoise paper.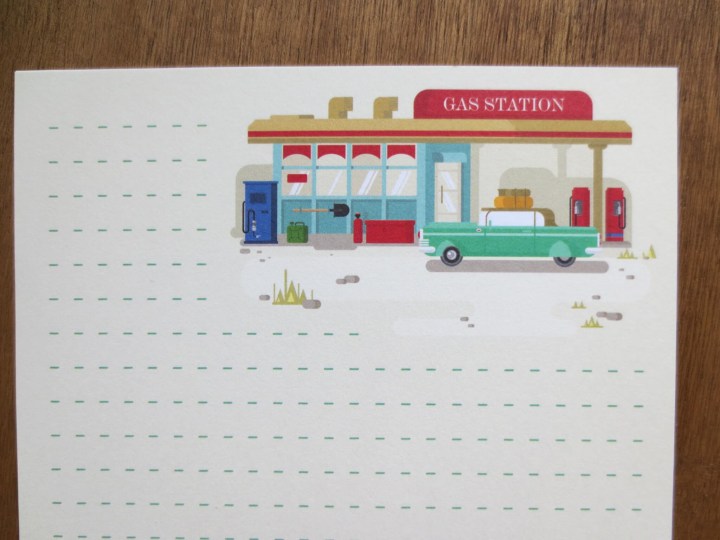 Old style gas station with dotted line. A bit retro, I like it!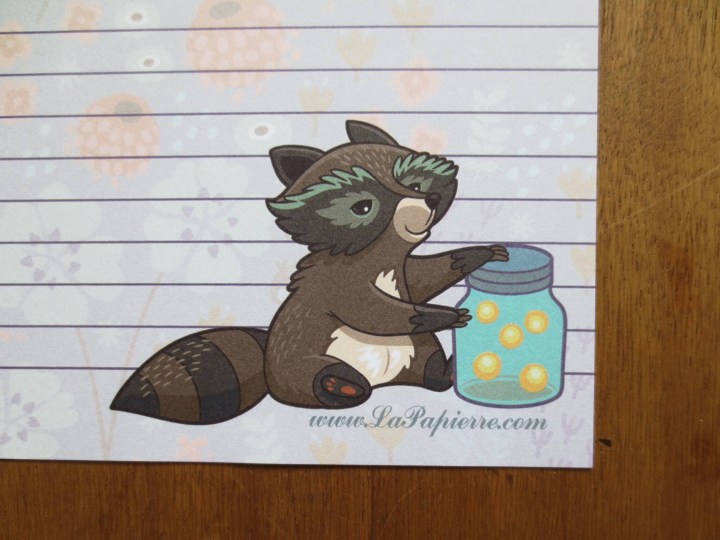 My favorite! A raccoon with fireflies on a lavender background.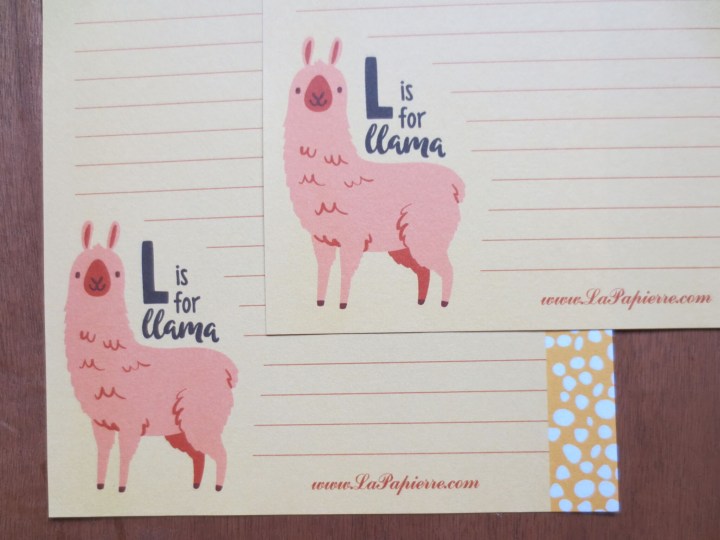 L is for llama. I like the side design on this one!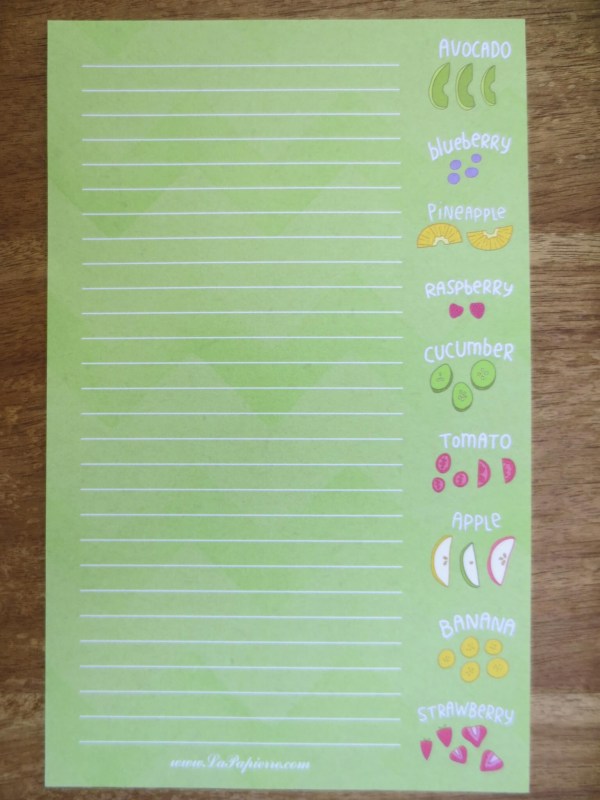 A lot of veggies and fruits! Why send a link to your favorite recipe to someone when you can write it down and send it by snail mail? Love it!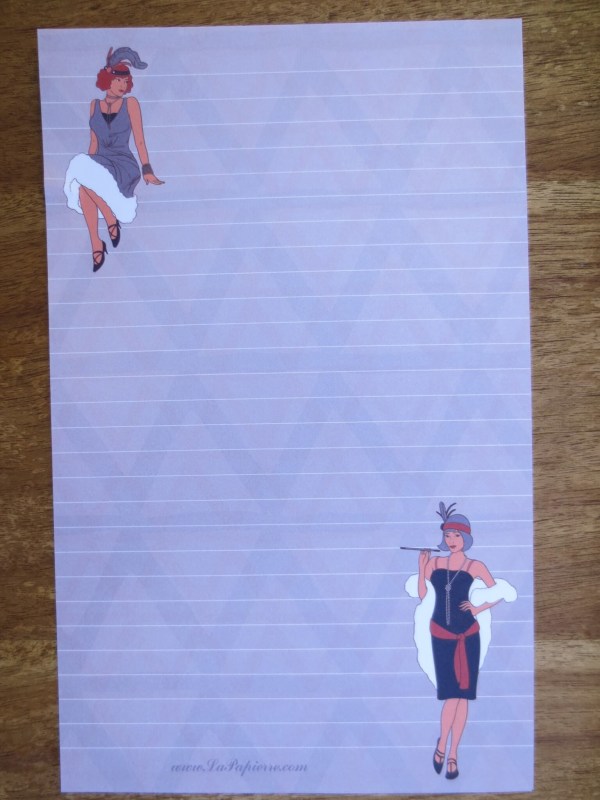 Great ladies! I love flapper girl on this one.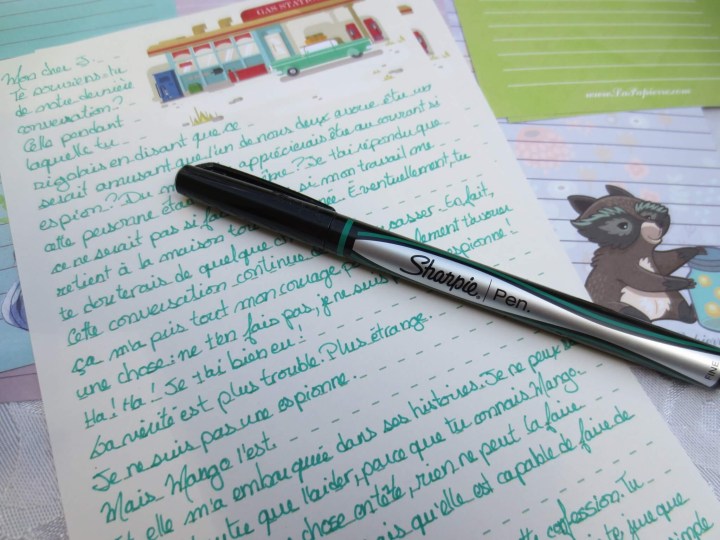 The paper is really good! It is quite thick, but doesn't feel like cardboard. I like writing with sharpies and the ink didn't bled through the paper, so I could write on the blank side if I want to. The lines are nicely spaced, you have room to write. (Yes, I handwrite stories and I send a chapter at a time to my penpals. I'm old school…)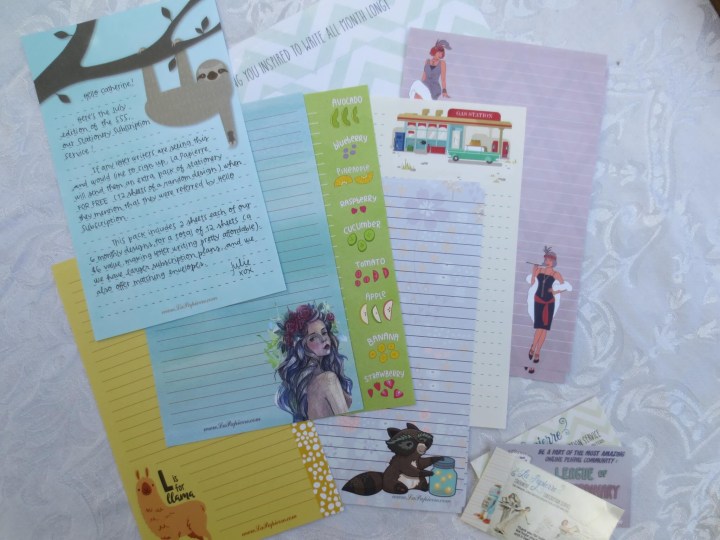 This subscription is perfect not only for letter writers, but also for those with a strong paper addiction (slowly raising my hand here). There's a bit for everyone in the choice of design this month, and I could see myself writing a two pages letter with two different designs. Fruits and raccoon. Mermaid and ladies.
The design I've received are cute, and they would perfect for teenagers. I love the colours! They are fun to write with and I'm pretty sure anyone would be happy to receive a handwritten letter on them! (I seriously want that sloth stationery!)
What do you think of La Papierre? If you'd like to try them out, don't forget to mention us at checkout for the free gift!
Visit La Papierre to subscribe or find out more! Get 12 sheets of random design stationery for free! Use coupon code  nocode. Mention you've been referred by Hello Subscription and they will send you the free gift
The Subscription
:
La Papierre
The Description
: La Papierre is a monthly stationery subscription service (SSS) for letter writers. Each month you will receive 6 brand new designs that have never been sold anywhere before. Matching envelopes are also available. Starts at $6 per month!
The Price
: $6.00 per month