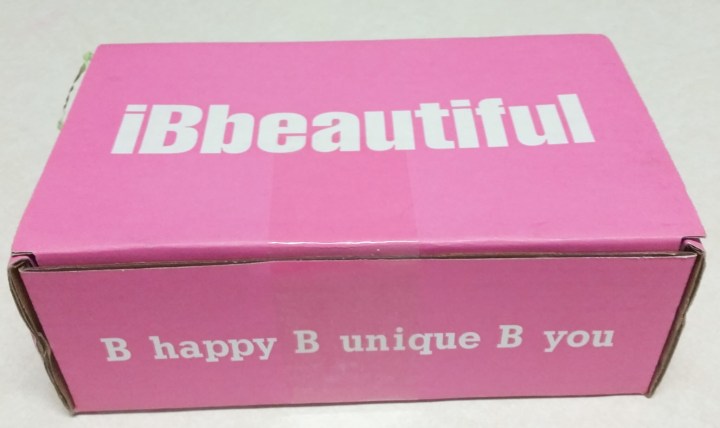 iBbeautiful is a subscription box for teen and tween girls with inspiring accessory and beauty products, plus a positive message! iBbeautiful wants to help girls be confident, smart, brave, unique, and kind.  You can choose either tween (8-12 years old) or teen (13+).  You also can choose between a basic box (no tee) for $20/month or a graphic tee box for $30/month.
This is a review of the basic teen box.  I reviewed this box with both my daughters — aged 14 and 11.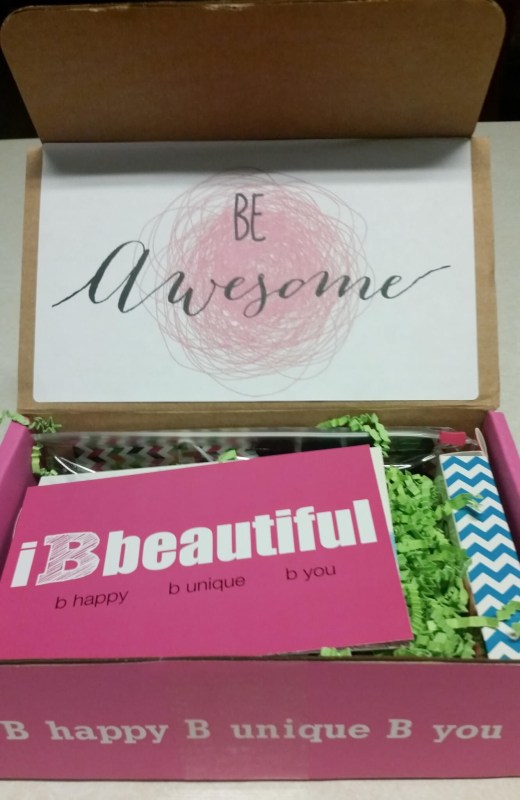 Not only is the bright pink box a lot of fun, but you can't go wrong with green squiggles and a placard that says "Be Awesome!"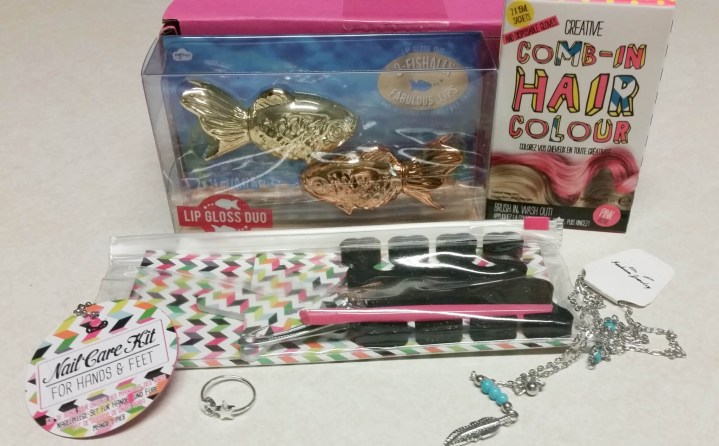 Here's a look at all the fun things in this month's box.  Let's see what we got!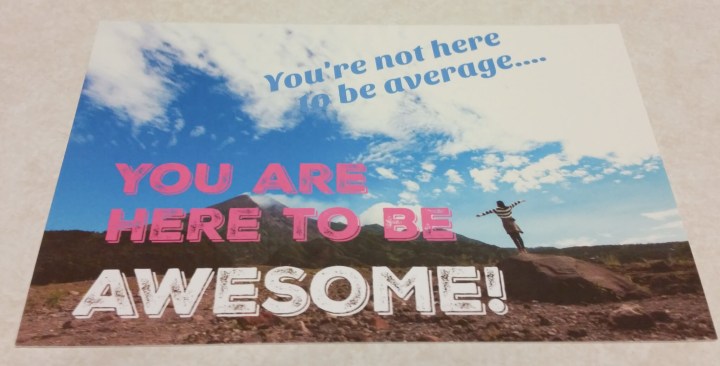 The theme for this box is "Be Awesome!"  In the box is this great postcard to reinforce the message.  iBbeautiful always includes a positive message for girls in their boxes.  My daughters really liked the message and the fun card.
The back of the post card provides a great message about what it means to be awesome.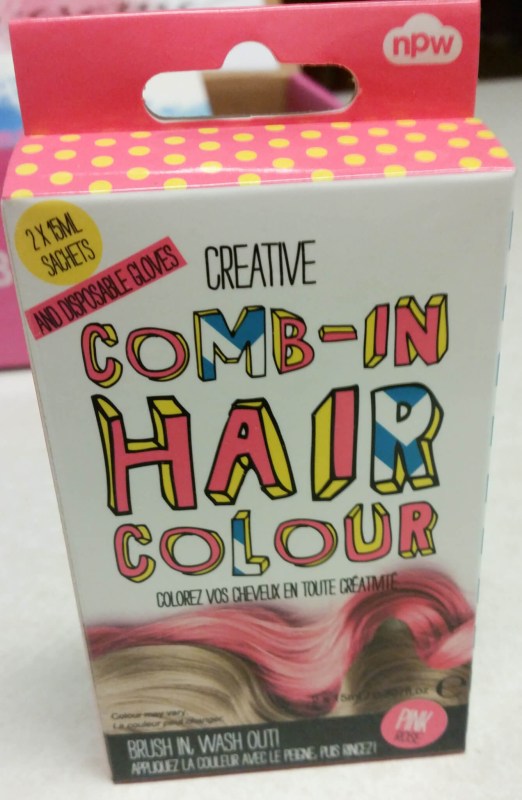 Comb-in Hair Color ($4):  My girls haven't had a chance to try this out yet, but so many of their friends have fun colored hair for the summer.  They are definitely looking forward to giving this product a go.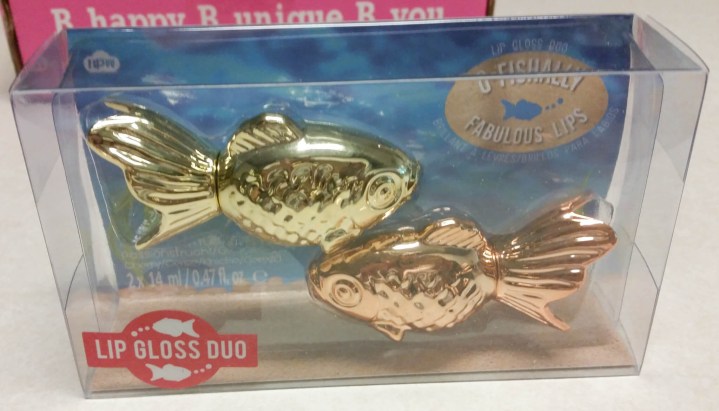 Goldfish Lip Gloss Duo ($21.28):  What cute little lip glosses!  They are in the shape of goldfish!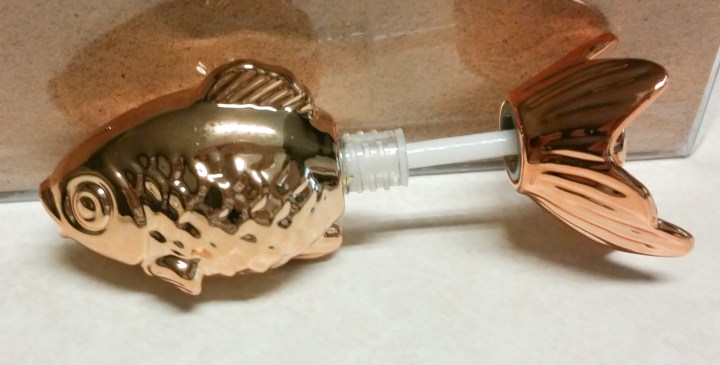 The tail spins off to access the applicator.  The lip gloss flavors are cherry and pomegranate – super fun.  Both girls thought these were adorable.

Nail Care Kit:  This is a nice little kit with nail snippers, a cuticle stick, nail files, and toe separators for pedicures – all in a fun little pouch.  Both of my girls are obsessed with doing their nails, so this will be well used.
Star Moon Pinky Ring:  This is the cutest little ring – it is silver colored with a tiny star and a tiny moon.
Here is my young daughter modeling the ring (although she was apparently moving…hard to keep a teen or tween girl still for any length of time!).  It is super cute and delicate and both girls just love it!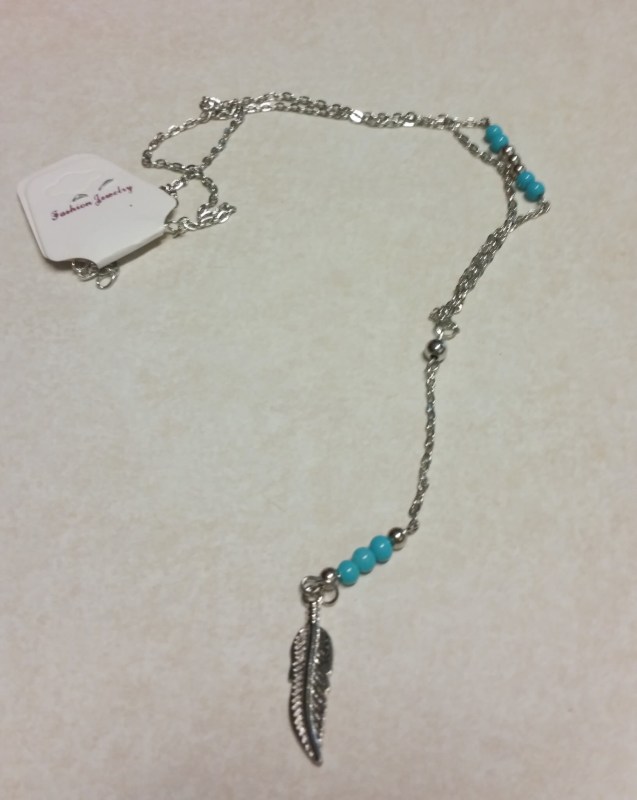 Necklace:  This is a pretty necklace – it has turquoise colored beads and a feather pendant.  It hangs a little asymmetrically, making it visually interesting even though it is so simple.  My older daughter loves turquoise and silver and was excited to get this in the box.
iBbeautiful is a great box for tweens and teens.  The items are fun, cute, and totally age appropriate.  As a mom, I love that the box also provides a positive message for the girls – and that it presents it in a way that tween and teen girls can really get into.  My daughters love iBbeautiful…your daughters probably would too!
Visit iBbeautiful to subscribe or find out more!
The Subscription
:
iBbeautiful
The Description
: Choose a box with or without the graphic tee and specify teen or tween age range. Products range from lip gloss, nail art, hair products, accessories such as rings, bracelets, and necklaces. iBbeautiful's slogan is "b unique, b happy, b you," which is adorable and perfect for a teen or tween girl.
The Price
: $20 for the basic box or $30 for the graphic tee box per month